Culinary Tour with Chris & Carolyn Caldicott & Taj Hotels Palaces and Resorts. 18th - 28th November 2018
Let the dizzying array of aromas and spices whet your appetite for a taste of the sensorial subcontinent. This 9-day journey, will begin at the 'foodie's' metropolis of Mumbai, before moving to the gastronomic hot-spots of Goa replete with silky beaches and a carefree Portuguese soul, before ending in the royal city of Hyderabad, with its unique Deccani cuisine, a princely legacy of the Nizams. Let your taste buds be tantalised on this culinary cornucopia of street foods, spice markets, home cooking, elegant restaurants and rare culinary delicacies on an escorted tour with our destination experts Chris & Carolyn Caldicott.
Chris and Carolyn will be on hand to share their perspective on each region's cooking techniques, distinct flavors, fresh ingredients and fragrant spices. Each meal has been specially selected to highlight the three region's signature dishes and guests can learn from fun and fascinating cooking demonstrations. Chris will also be sharing his profound photographic expertise gained over years of working as Photographer-in-Residence to the Royal Geographical Society and currently as a leading travel photo-journalist. Chris will be available throughout the trip to give talks, and one to one tutorials to anyone keen to further develop their photographic skills during the journey.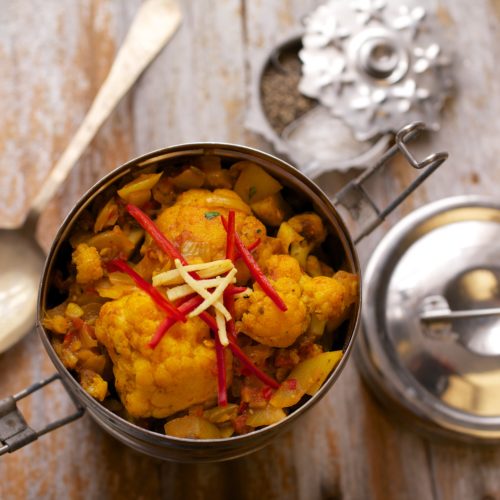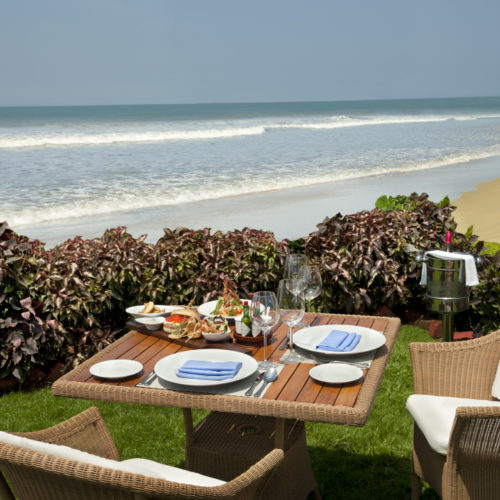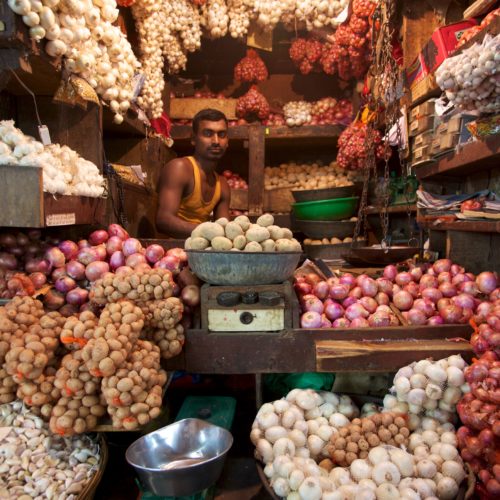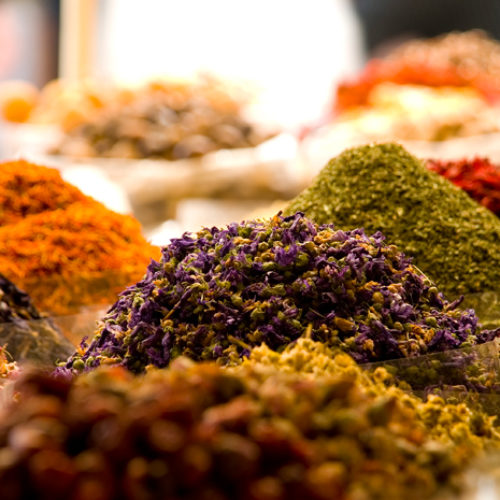 Throughout the journey, you will be residing in at the iconic Taj Hotel, Palace and Resorts.  The Taj Mahal Palace and Tower Hotel, in Mumbai overlooks the Gateway of India and Back Bay Harbor in Mumbai's historic downtown Colaba district, perfectly located for exploring the atmosphere, architecture and markets of old Bombay.  Taj Fort Aguada offers a taste of vintage Goa, located in part of a historic Portuguese fort right on the Arabian Sea, close to a traditional Goan fishing village. Your stay will end at the spectacular Taj Falaknuma Palace, the former home of the Nizam of Hyderabad, perched 2000 feet above the city, offering a unique blend of contemporary luxury with regal Renaissance, Baroque, Indian and Italianate architecture, finished with Venetian chandeliers, fine frescoes and sweeping staircases.
The cost of this 09-day escorted tour starts from £5,650 Per Person based on two people staying in a double/twin room.  The minimum group size of this tour is ten passengers and the cutoff date will be in July and travel date is 18th - 28th Novmber 2018.   Cost includes all accommodation on a bed breakfast basis, meals indicated in the itinerary, international flights on-board British Airways, economy and domestic fares, internal ground handling arrangements and guiding.  To reserve a place on this culinary tour contact www.greavesindia.com
Culinary Tour with Chris & Carolyn Caldicott & Taj Hotels Palaces and Resorts
Guide price
Price Upon Request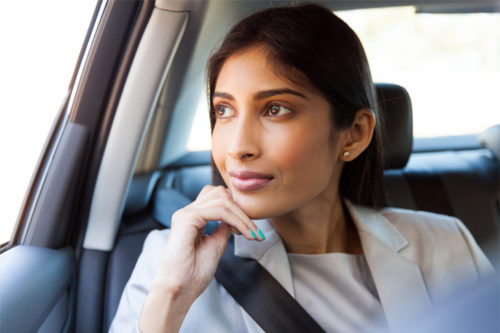 Speak to one of our travel experts