The cuisine of India is one of the most celebrated in the world, and for visitors to the Subcontinent, the chance to embark on a culinary journey is among the greatest highlights of any trip. But India's food is also enormously complex, regionally diverse, and potentially intimidating for home cooks.
That's why we've picked 10 of the best Indian cookbooks for those who are looking to experiment with bright spices and bold flavors in their own kitchens. From vegetarian guides to essential curry bibles, they offer an accessible and inspiring introduction to India's most beloved dishes.
Indian Made Easy by Amandip Uppal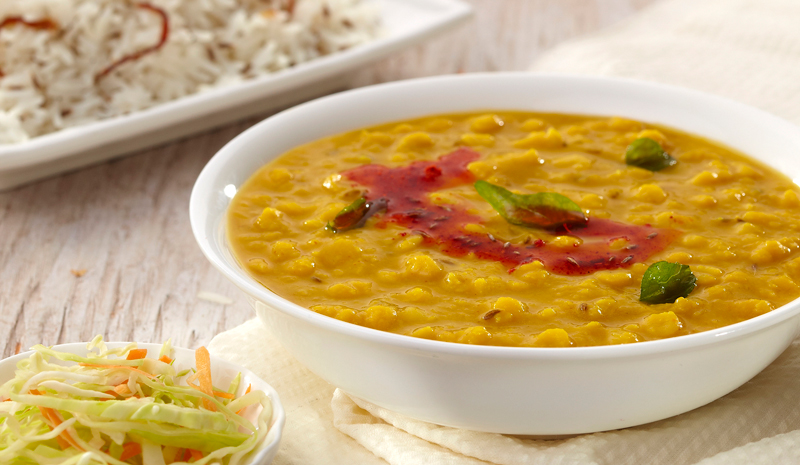 One of the best Indian cookbooks for those who are just beginning to explore the cuisine of the Subcontinent, Amandip Uppal's Indian Made Easy does what it says on the tin. With vibrant photos, straightforward recipes, and dishes ranging from fragrant tarka dal to delectable pistachio kulfi (ice cream), it's ideal for curious first-timers.
Curry Easy by Madhur Jaffrey
Dare we say that this is one of the best Indian cookbooks of all time? Perhaps so. Madhur Jaffrey is no less than a living legend, a true ambassador of Indian cuisine, and has published more than 15 books throughout her long career. While the recipes in Curry Easy are simple on the page—and certainly straightforward to prepare—their flavors are extraordinarily vivid. 
Indian Kitchen: Secrets of Indian Home Cooking by Maunika Gowardhan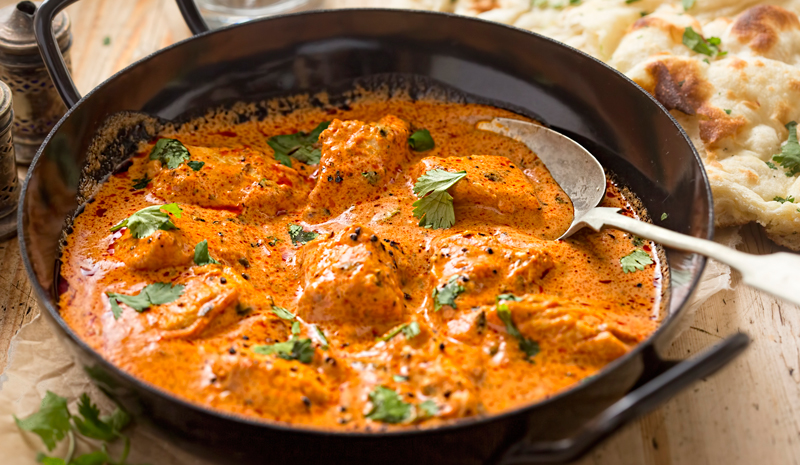 Maunika Gowardhan's irresistible recipe for butter chicken has earned her acclaim (and a stint working alongside Jamie Oliver). In her first book, Indian Kitchen: Secrets of Indian Home Cooking, find that exceptional curry recipe alongside numerous other delicious dishes.
Rasika: Flavors of India by Ashok Bajaj, Vikram Sunderam, and David Hagedorn 
One of the most accomplished Indian restaurants in the United States, Rasika puts a beguiling, fine-dining spin on Indian cooking. We were lucky to interview Rasika's chef, Vikram Sunderam, and this lovely book gives a further glimpse inside the restaurant kitchen.
Made in India: Cooked in Britain: Recipes from an Indian Family Kitchen by Meera Sodha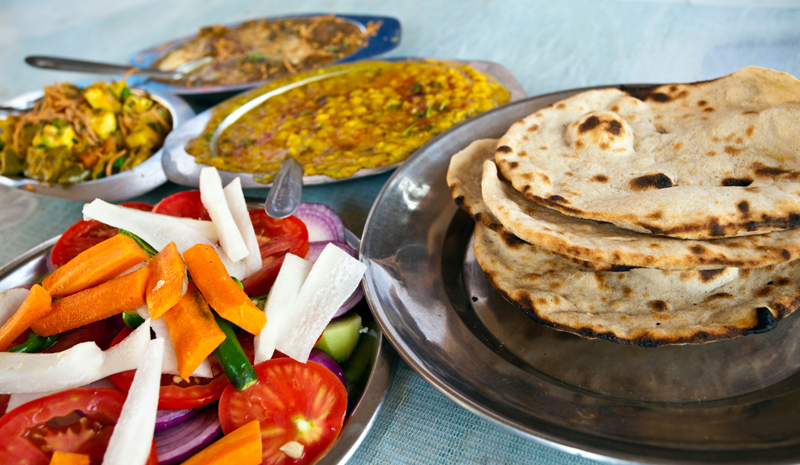 Inspired by the dishes she ate while growing up, Meera Sodha plumbs the rich and satisfying world of Indian home cooking in Made in India: Cooked in Britain. Celebrated by the likes of Yotam Ottolenghi and Nigella Lawson, this book has warmth and real heart—and from flatbreads to curries, it features time-tested recipes passed down by Sodha's family.
World Food Café by Chris and Carolyn Caldicott
We adore photographer Chris Caldicott's evocative images of India, so it's a delight to discover his culinary prowess, too. World Food Café, inspired by a restaurant he and his wife Carolyn ran for decades in Covent Garden, features a range of delectable Indian dishes, as well as other recipes collected from his international travels.
The Curry Guy by Dan Toombs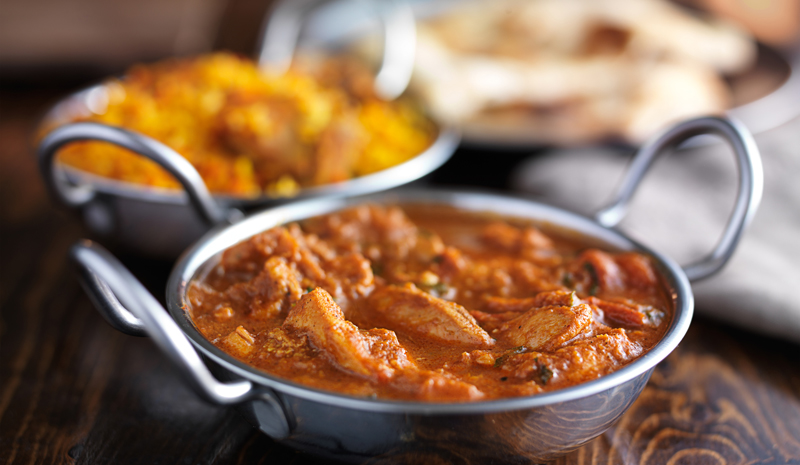 The food you'll find in British curry houses is delicious, rich, indulgent—and often tricky to replicate at home. That's where The Curry Guy comes in. Author Dan Toombs has traveled to Indian restaurants all over the UK in pursuit of their culinary secrets; his resulting collection of over 100 recipes is worth keeping close at hand.
I Love India: Recipes and Stories from City to Coast, Morning to Midnight, and Past to Present by Anjum Anand 
Anjum Anand is one of the best-known, and most prolific, Indian cookbook authors out there. In I Love India—her eighth and newest book, published last spring—she has collected a range of excellent dishes that hail from all across the Subcontinent, making this the perfect culinary tour for globetrotting food lovers.
Prashad At Home: Everyday Indian Cooking from Our Vegetarian Kitchen by Kaushy Patel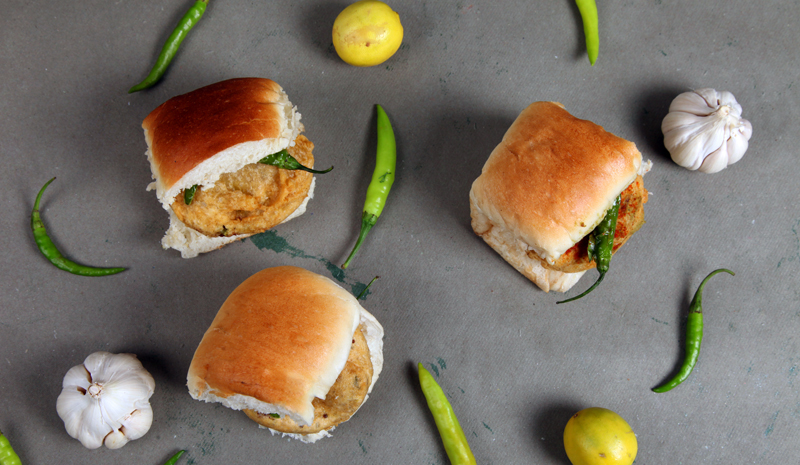 Vegetarianism is one of the pillars of Indian cuisine, and the excellent Prashad At Home celebrates all things meat-free. A companion to the award-winning Prashad restaurant in West Yorkshire, this book evokes Gujarati flavors and traditional cooking methods.
India Cookbook by Pushpesh Pant
No less than a bible of Indian cookery, India Cookbook is perfect for ambitious, deeply curious would-be chefs. Containing over 1,000 recipes, the book offers a huge survey of recipes hailing from up and down the Subcontinent. If you're only going to pick up one Indian cookbook, this is it.
Feature images © rez-art/iStock; soumitrapendse/iStock; Bartosz Luczak/iStock; VikramRaghuvanshi/iStock; RahulDsilva/iStock