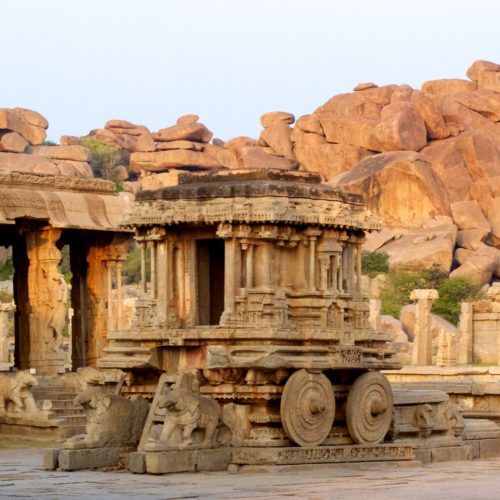 Hampi
The UNESCO World heritage site of Hampi is one of the most fascinating historical sites in South India – the expansive ruins of the Vijayanagar Empire. Dotted with ancient ruins, Hampi is one of the most magnificent and emblematic historical ruins in all of Karnataka. Built during the reign of Krishna Deva Raya, most of the ruins date to the early 16th century. Situated on the banks of the Tungabhadra River, it is said this is where the Goddess Hampi (Parvati, the consort of Shiva) attained Lord Shiva.
The first impressions of the city are from a bustling village with its ancient, roofless stalls around the Hampi Bazaar with Virupaksha Temple – one of the earliest structures in the city, located at the western end. As you moved into the innermost enclosures of the ancient Vijayanagar, more structures, temples, palaces, and courtyards unravel the tales of a lost empire. The surroundings of the city are covered in boulders of varying sizes adding to the mystery of the historical ruins.
Travel like the locals do, take a Coracle ride across the Tungabhadra River.
Enjoy a glimpse into the traditions, culture, food, festivals, and social life of Hampi through the eyes of its village community located in the heritage zone.
Get a taste of the local delicacies like BadaneKaayi, Ellu Chutney, and Kosambari at the local eateries.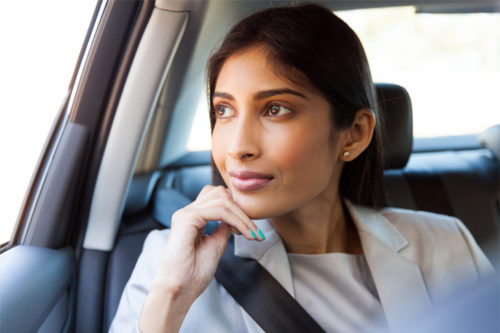 Speak to one of our travel experts