Unlimited India, Unlimited Access ©
An intoxicating medley of colors and cultures, art and architecture, languages and landscapes, wherever you go in India and whatever you want to experience, a journey here is guaranteed to leave an indelible mark on you.
Its remarkable size and diversity means there is a vast range of experiences to choose from - journeys to suit everyone. Travelling with the family provides a cultural, fun-filled break for children; watch their faces light up at colorful festivals, or atop a magnificent elephant. If it's a special break for you and a loved one on your honeymoon, treat yourself to the most luxurious and romantic hotels in the world and stir the soul at India's many spiritual sights, like pink-tinged Jaipur at dusk.
Wildlife-lovers are catered for in abundance; drift up the dreamy bird-filled backwaters of Kerala on your private houseboat, or glimpse rare Bengal tigers on an exciting jungle safari. For those seeking a relaxed pace, the white-sand beaches of Goa, with hammocks strung between swaying coconut trees, offer total tranquillity, or simply rejuvenate at the spa and learn more of the healing qualities of an Ayurvedic herbal massage.
There is a dazzling array of experiences in India to choose from and a unique itinerary for every inquisitive traveler.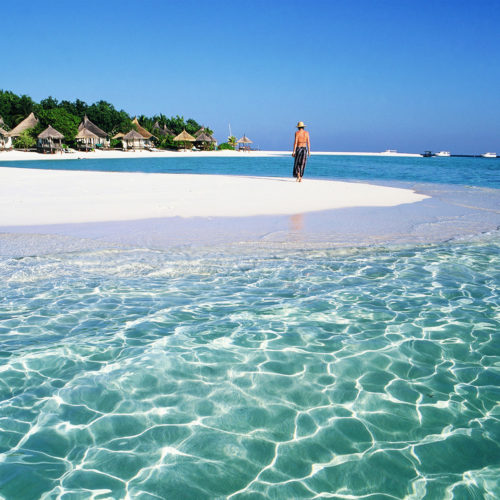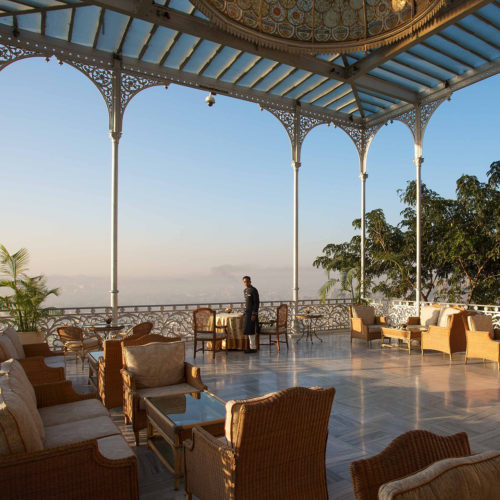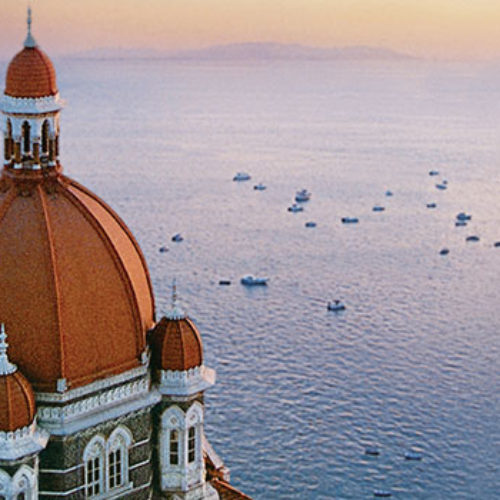 Forts & Palaces
11 Itineraries
In India, instead of merely visiting them, you can actually stay in some of the finest, most remarkable Forts  and Palaces in the world. Experience a fascinating slice of history, luxury and impeccable service.
When visiting India your senses are overwhelmed by brightly colored saris, fragrant smelling incense and intoxicating temples. Your journey of exploration can also extend to your accommodation, staying in hotels that embody the historical splendor of India's present and past.
Relish in India's diverse vistas from the opulent surroundings of the Oberoi in Agra, a Moorish inspired hotel with views of the romantic Taj Mahal from every bedroom. Part of the charm of traveling to India is that many of the hotels are converted palaces, forts and mansions offering luxury service in beautiful traditional settings.  Make the journey into the heart of India and stay at the magnificent Ahilya Fort, Maheshwar which sits majesticly on the edge of the Narmada River.  Here you can explore the deserted city of Mandu or the famed island temple of Omkareshwar.
Wildlife Safaris
13 Itineraries
The land of Kipling's Jungle Book and the famous Bengal tiger, India is a wildlife and adventure lovers paradise for wildlife safaris. It is home to some of the most stunning and luxurious safari camps in Asia.
Greaves are experts at putting together exciting wildlife safaris in India. They are very popular with our clients who come time and time again to experience India's incredible wild animals and inspiring natural landscapes. With its diverse climate, terrain and vegetation, the Subcontinent has a hugely varied and exclusive selection of wildlife, bird-life and flora and fauna. India has 370 Wildlife Sanctuaries and 54 National Parks – the best of which are Ranthambore, Kanha, Bandhavgarh, Pench, Corbett, Nagarhole, Gir and Kaziranga. We can recommend the best parks and accommodation to suit your needs – from romantic camps in less-trodden corners of the country to family-friendly resorts.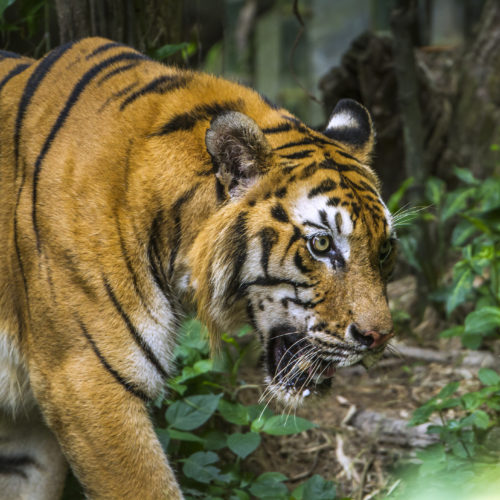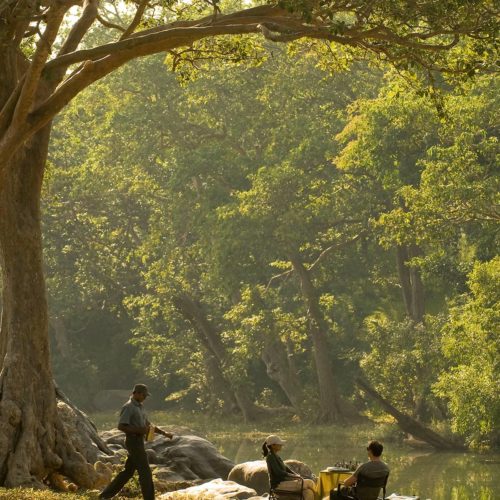 Honeymoon in the Land of Romance
18 Itineraries
Your honeymoon is a trip you need to get 'just right'. Greaves crafts every honeymoon to your precise needs so you can unwind and lose yourselves in exotic India… and enjoy your Honeymoon in the Land of Romance.
However you picture your honeymoon, India provides the setting for romance like nowhere else. The heady Subcontinent instantly brings your senses to life – from the evocative scents of jasmine and sandalwood to the flash of brightly colored saris and turbans at every turn. With destinations ranging from mountain tops to romantic desert's, and bustling cities to idyllic island beaches, India and the Indian Sub-Continent truly provides a once in a lifetime honeymoon.
Trekking
10 Itineraries
With an excellent climate almost all year round, India's majestic Himalayas and varied hill country have an abundance of delightfully secluded hideaways to base yourself for a few days of quiet contemplation, walking or Trekking in the hills.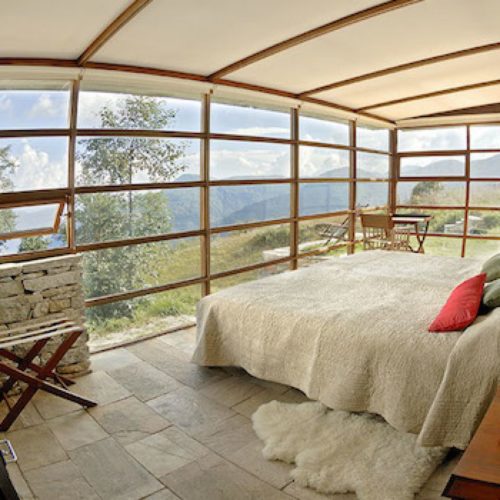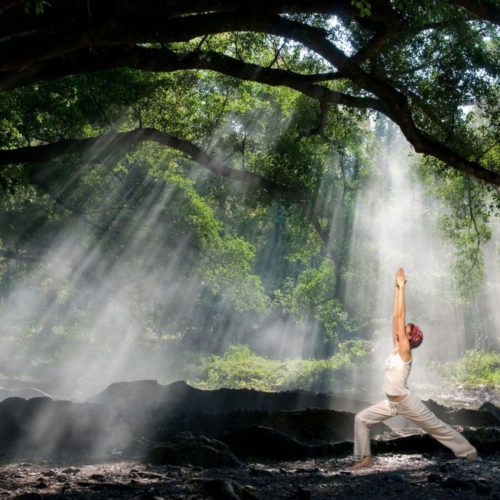 Wellness Journeys
7 Itineraries
As the birthplace of Yoga, India prides itself on offering the most enriching experience for your mind, body and soul. It is home to some of the world's most spectacular spas and retreats, and the perfect place to embark on your own Wellness Journeys.
A journey to India is guaranteed to enlighten the spirit and there is nothing like a spa vacation to soothe the senses and nurture the body – ideal for honeymooners, girlie getaways, or for some solitary pampering.
India's wonderful collection of spas are scattered all over the sub-continent – in the hills, on the beach, in cities and in varying styles, comfort and price. Some offer traditional spa therapies and others offer Ayurvedic treatments – a Vedic science, also known as 'the Science of Life'.
Family Vacations
10 Itineraries
Contrary to misconceptions, India is a truly spectacular destination to share with your children on a wondrous Family Vacations. Let us plan an unforgettable tailor-made vacation to give your family a taste of an exciting new culture.
There is so much to inspire and excite little ones in this eclectic country. Let dawn reveal the white domes and minarets of the infamous Taj Mahal. For 'Jungle Book' lovers, experience a thrilling safari to spot elusive tiger, leopard and sloth bear and spend the night in a tree house. Hop on a train and meet local people – they might be curious, but always kind.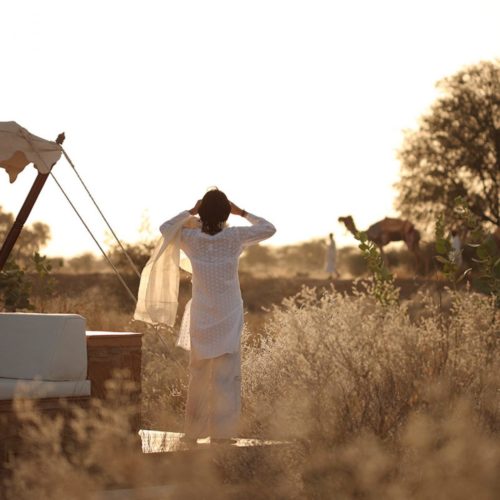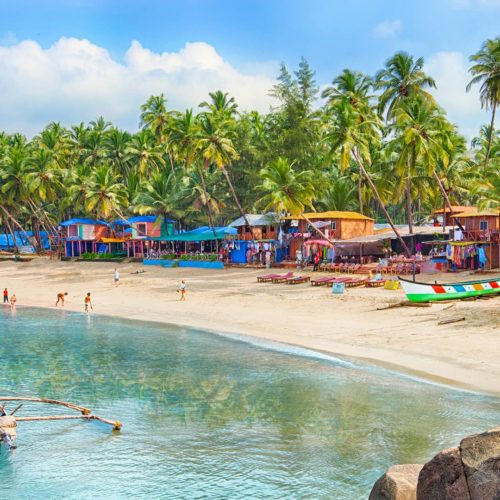 Beaches and Islands
6 Itineraries
India and the Indian Sub-Continent has some of the most diverse coastline's in the world. Whether you like powder-soft sandy beaches, lagoons teeming with wildlife, rocky and rugged cliff tops or remote tropical islands, India and the Indian Sub-Continent can provide your perfect Beaches and Islands escape.
Whether you are looking for a beach vacation or just a little relaxation at the end of an epic journey, the Indian subcontinent has plenty to offer those looking for the slower pace of life found at the coast.
Luxury Trains
3 Itineraries
Nowhere captures the excitement, romance and nostalgia of traveling by luxury trains quite like India. Traveling by train here is also very fast and efficient; it has one of the largest and comprehensive rail networks in the world, used by thousands of people all over the country every day.
Some areas of India can take hours to get to by road, either due to lack of roads in the area or road damage as a result of heavy monsoon rains. Those wanting to squeeze as much into their vacation as possible, without compromising comfort and luxury, should travel by train. With modern facilities set in old world style and elegance these journeys give travelers the chance to experience India in style.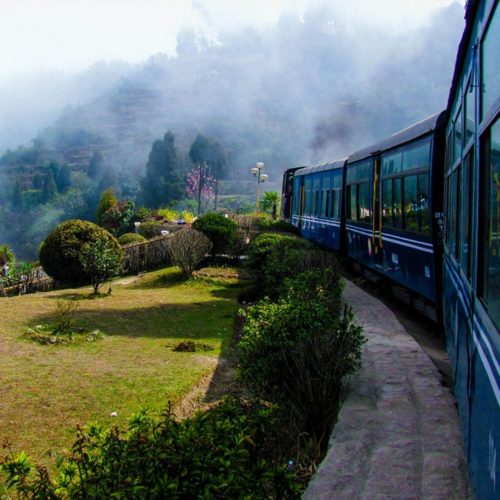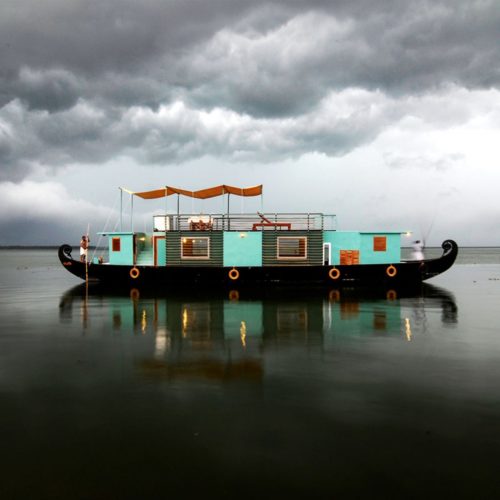 Cruises and Houseboats
4 Itineraries
From the famed houseboats moored on the mirrored lakes of Kashmir, up in the north of India, to the thatched rice boats drifting through the sleepy backwaters of Kerala, India can offer a wide variety of Cruises and Houseboats experiences.
While many exclusive houseboats provide magical private getaways, a range of Cruise vessels also offer enchanting ways to explore some of the more remote parts of the country.  This unique way to discover some of India's more remote areas, cruisers and houseboats offer a new accommodation experience on the country's calming lakes and backwaters. The newly launched Assam Bengal Navigation, Rajmahal will journey along the Ganges exploring rural India before arriving into the Holy city of light, Varanasi.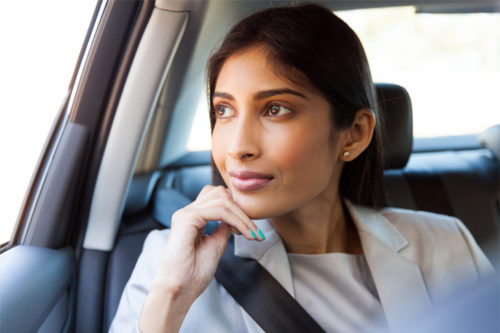 Speak to one of our travel experts