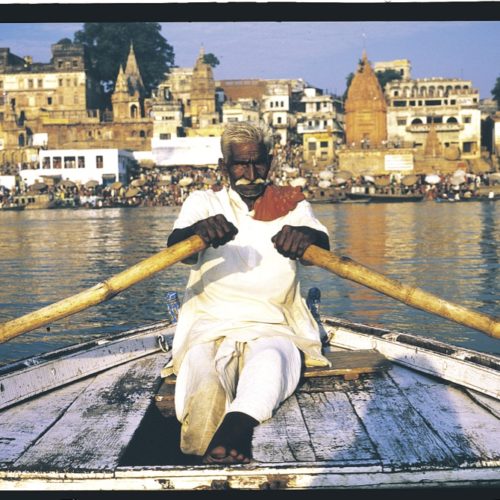 Varanasi
The ancient city of Varanasi is the spiritual beating heart of India, set on the banks of the river Ganges in Uttar Pradesh. This is the city of life and death, one of the oldest inhabited cities in the world and the abode of Lord Shiva (one of the most powerful Hindu Gods). For centuries Varanasi has been attracting intrepid travelers keen to understand the traditions and faith of this complex culture.
"Benaras is older than history, older than tradition, older even than legend and looks twice as old as all of them put together" – Mark Twain
Witness the daily ebb and flow of the Hindu pilgrims as they make the holy journey to wash away their sins and cremate their loved ones in the river of salvation, the holy Ganges.
As dusk descends, experience the evening Aarti (holy ritual), when the Hindu priests descend on the holy Ganges for the evening prayers. Watch as the river is set on fire as a million little diyas (prayer lamps) are set adrift on the Ganges, making the journey from one world into the next.
In this city that never sleeps it is imperative to witness at least one golden dawn aboard a simple rowing boat. Watch the honeyed light slowly embraces the river, its embankments, and the surrounding lopsided temples. Drift by the ghats where the saffron robed Brahmin priests, men and women are all immersed in the rituals of this sacred city.
Wonder the lively narrow lanes and visit the many colorful temples, guest houses and stalls peddling local arts and crafts, spices and world famous silks. Just 10km outside the city, lies the Buddhist site of Sarnath where Lord Buddha is believed to have given his very first sermon.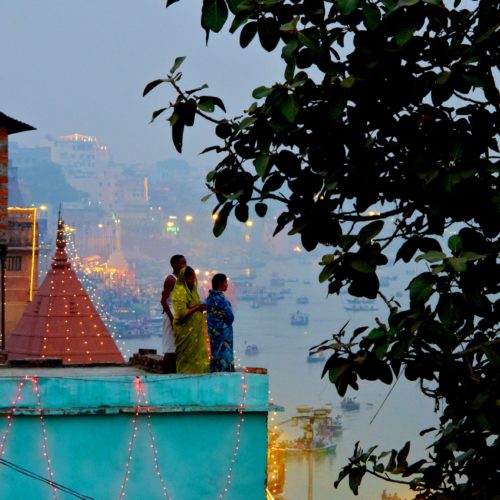 Hotels in Varanasi
Situated in this ancient city, close to the sacred waters of the river Ganges and set amidst gardens, fields and orchards, the elegant and timeless Taj Nadesar Palace is a haven for those seeking both inner and outer peace.
Another option is The Gateway Hotel Varanasi nestled amidst 40 acres of lush gardens, located just 6 km from the commercial hub of Varanasi.
For those seeking for pure heritage Brijrama Palace is one of the oldest landmarks of Varanasi on the Banks of river Ganges, it was originally designed to serve as a fort. The Palace is just minutes walk from the famous Dashashwamedh ghat, where the Ganges aarti happens every evening.
Taj Nadesar Palace, Varanasi
Taj Hotels, Palaces, Resorts & Safaris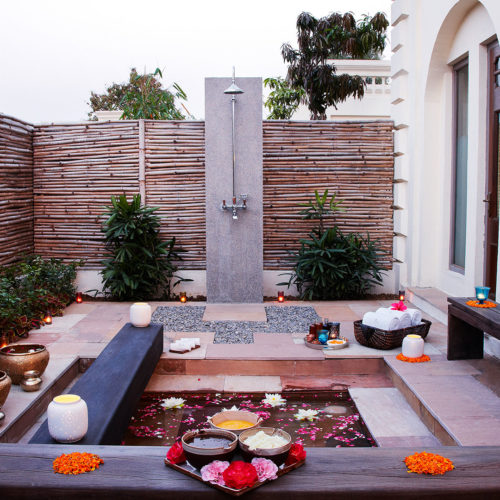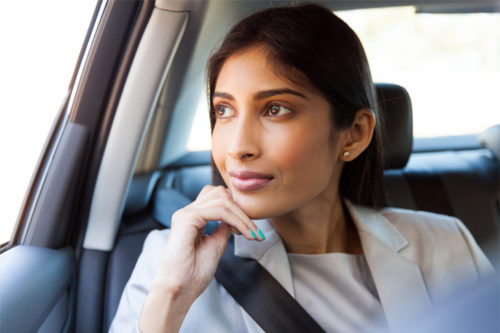 Speak to one of our travel experts