We are delighted to offer you our special offers
Taj Exotica Resort & Spa Maldives
Part of the award winning Taj Group of hotels this luxury resort is built over one of the largest lagoons in the Maldives.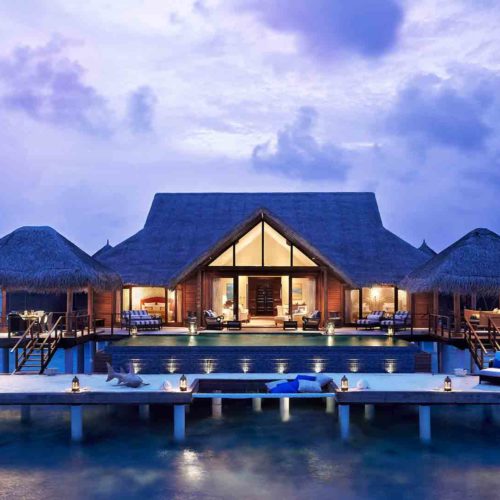 Costs From:
$4,460.00
Per Person based on 2 people traveling together and sharing a double/twin room
Greaves & Taj Exotica Resort & Spa Offer - 04 Nights Taj Exotica Resort & Spa Maldives
(Costs are valid for travel from 1st February 2018 - 31st March 2018)
The above cost includes the following:
04 Nights Hotel accommodation on Half Board at the Taj Exotica Resort & Spa Maldives in an "Over-the-Water" Lagoon Villa
Up to a 25% discount
Complimentary Transfers to/from the resort
Complimentary Half Board Meal Plan
Contact Us On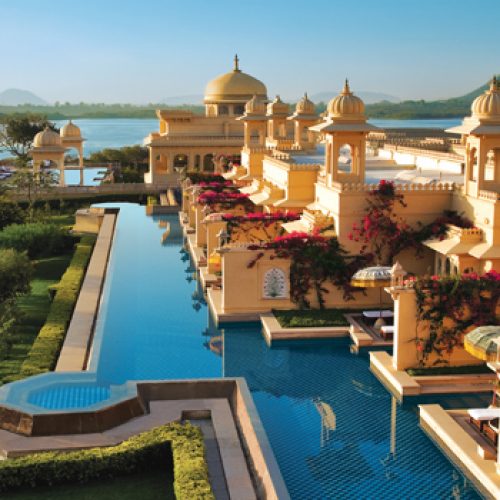 The Oberoi Hotels and Resorts
The Award Winning Oberoi Hotels & Resorts offer some of the worlds most spectacular views from famous locations throughout Royal Rajasthan. Exclusive personalised service combined with world renowned luxury allowing you to live like royalty without paying a princely sum.
Costs From:
$2,269.00
Per Person based on 2 people traveling together and sharing a double/twin room
Savings of Approximately 25%
(Costs are valid for travel from April 21st 2016 - September 15th, 2018)
The above cost includes the following:
Hotel accommodation in a Double room at Oberoi Hotels including: The Oberoi Hotel / Gurgaon, The Oberoi Amarvilas Hotel / Agra, The Oberoi Vanyavilas Hotel / Ranthambore and The Oberoi Rajvilas Hotel / Jaipur inclusive of breakfast
25% discount on Spa therapies
Complimentary basic Wifi (02 devices)
Complimentary Yoga session in a group where available
Transfers, sightseeing and excursions as per programme using an air- conditioned medium car
Rickshaw ride in Old Delhi
01 visit to Taj Mahal in Agra
Buffet / fixed menu lunch at Laxmi Vilas Palace Hotel in Bharatpur
Excursion to Amber Fort with an Elephant ride uphill and descend by jeep in Jaipur
English speaking local guide during sightseeing as per itinerary
Entrance fees and video / still camera fees at monuments as per itinerary
Porterage at airports
Contact Us On
The Taj Hotels Resorts and Palaces
Set in fabulous city locations offering rich culture and history alike, Taj Hotels Resorts and Palaces offers you an opportunity to stay at two of their leading Palace hotels, Rambagh Palace, Jaipur and Falaknuma Palace, Hyderabad. Enjoy the luxurious and authentic royal experience within the Palace walls at the twin cities of Jaipur and Hyderabad and immerse yourself in their rich Mughal History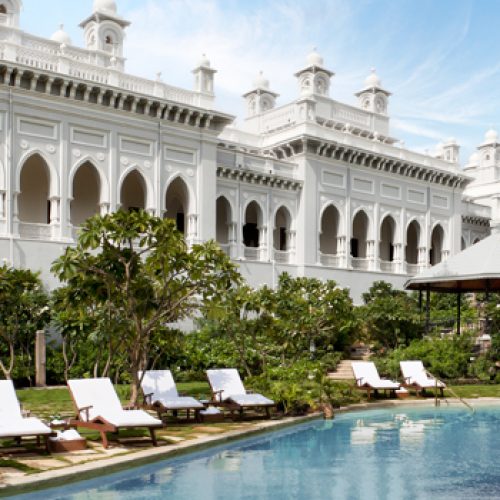 Costs From:
$3,908.00
Per Person based on 2 people traveling together and sharing a double/twin room
Savings of Approximately 25%
(Costs are valid for travel from 1st October 2016 - 15 April 2017)
The above cost includes the following:
Hotel accommodation in a double room at Taj Hotels including: The Taj Mahal Hotel, Delhi, The Gateway Hotel, Agra, The Taj Rambagh Palace Hotel, Jaipur and The Taj Lake Palace, inclusive of breakfast
Economy class domestic airfare for Jaipur - Udaipur and Udaipur - Mumbai sectors
20% discount on Food & Beverage
20% discount on Jiva Spa
Complimentary Wifi for two devices per room
Complimentary yoga sessions at the Grand Palaces
Visit to Taj Mahal in Agra
Excursion to Amber Fort with elephant ride uphill and descend by jeep in Jaipur
Cycle rickshaw ride of Old Delhi
A visit to Crystal Gallery in Udaipur
Transfers, sightseeing and excursions as per programme using an air-conditioned Medium car at all places
English speaking local guide during sightseeing as per itinerary
Entrance fees and video / still camera fees at monuments as per itinerary
Porterage at airports
Contact Us On
We are delighted to offer you our special offers