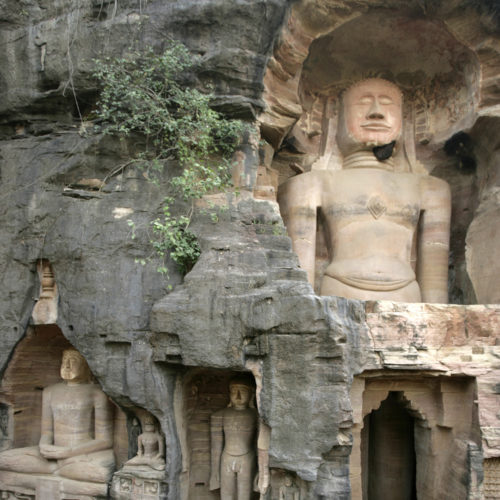 Gwalior
Situated in the northern reaches of Madhya Pradesh, on the edge of Rajasthan, Gwalior is well worth a visit away from the more popular neighbouring cities of Agra and Jaipur. Dominated by one of India's most imposing hilltop forts, the Gwalior Fort was build in the 8th century and is a mighty citadel that has been well maintained, with its iconic towers of the Man Singh Palace still ringed with turquoise tiles.
Hotels in Gwalior
Outside, the bustling city is also home to the extraordinary Jai Vilas Palace the seat of the Scindias one of the country's most powerful families. Each room is a treasure chest of wonders, from cut-glass furniture, a ladies-only swimming pool with its own boat and a menagerie of stuffed animals. The never ending dining room even houses a model railway with a silver train that carried after-dinner treats.
One can join the ranks of dignitary by staying in the beautiful white-and-yellow Taj Usha Kiran palace next door, built in 1880 and beautifully restored by the Taj Hotels.
Taj Usha Kiran Palace, Gwalior
Taj Hotels, Palaces, Resorts & Safaris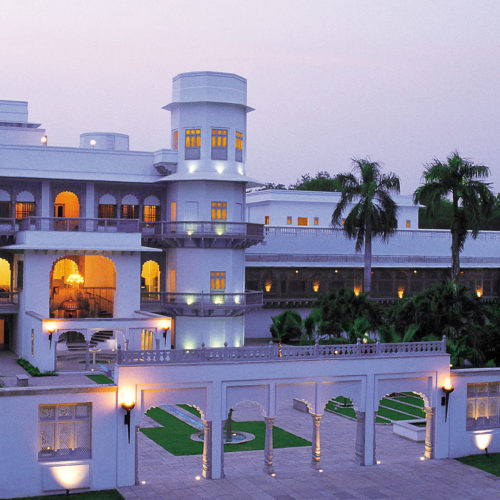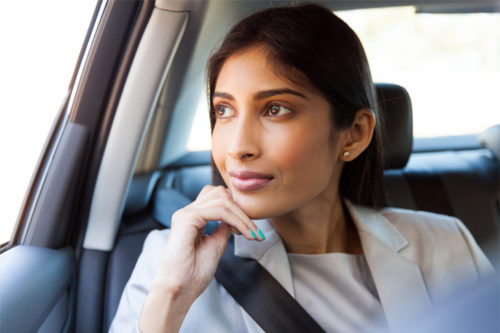 Speak to one of our travel experts