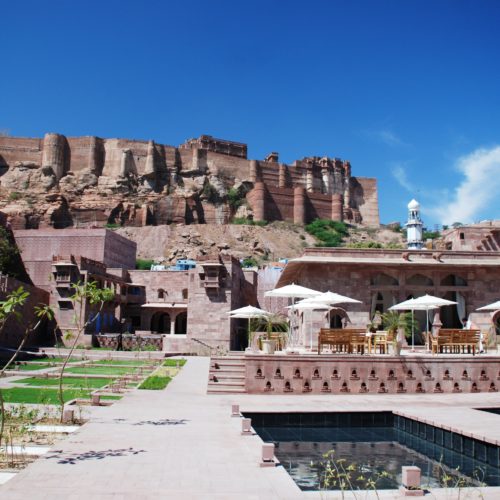 Jodhpur
Jodhpur, the erstwhile ancient capital of Marwar, is situated on the edge of the Thar Desert set like a jewel amidst the golden sands of the barren desert landscape. The cityscape dominated by the impregnable Mehrangarh Fort is a perfect starting point for exploring the other wonders of the Thar Desert.
Famous for its magnificent forts and palaces reflecting the architectural splendors of the Rajput era, the city boasts of housing some of the finest Rajput buildings which include Jaswant Thada, a beautiful memorial built of marble honoring Maharaja Jaswant II, and the charming Umaid Bhawan Palace considered to be one of the finest art deco structures in the country.
Jodhpur is more than just her striking monuments, the sprawling colorful, and bustling markets and tie-dye textile centers provide a vibrant backdrop for the city. Life in the city revolves around the bazaars near the Clock Tower; a haven for shoppers, selling everything from leather mojris (shoes) to ornamental swords based on designs seen in the fort. It is still a marvelously medieval city. While the graceful palaces, forts, and temples bring alive the historic grandeur, exquisite handicrafts, folk dances, music, and brightly attired people lend a romantic aura to the city.
Discover the unique art of Jodhpur and learn about the various processes involved in screen printing, Dabu printing, Durrie weaving, matchless leather craft, vibrant puppets, or alluring woodwork.
Explore the food culture of Jodhpur as you traverse through this bliss of spices on a special tour to one of its spice and vegetable market.
Witness the most enigmatic musical festivals likethe World Sacred Spirit Festival and Rajasthan International Folk Festivalagainst the staggering landscape of Mehrangarh Fort.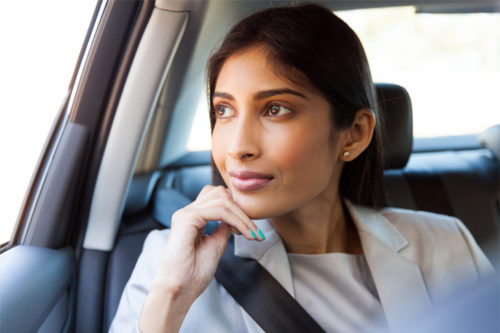 Speak to one of our travel experts