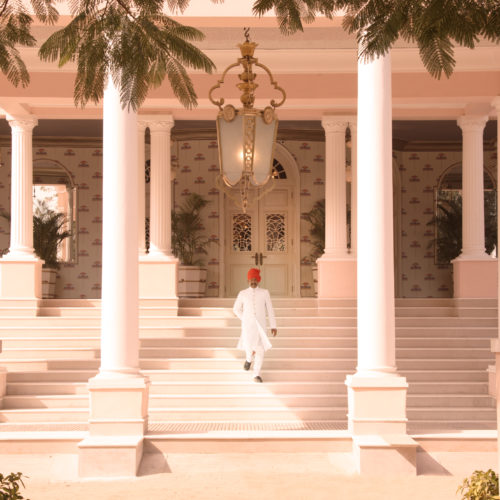 Jaipur
Dressed in pink, Jaipur the royal city of Rajasthan, is the perfect blend of heritage, palaces, culture and art. Steeped in history and culture, here the past comes alive in magnificent forts and majestic palaces and beautiful havelis.
The city's colorful, chaotic streets ebb and flow with a heady brew of old and new. Speeding buses dodge dawdling camels, whilst leisurely cycle-rickshaws frustrate swarms of eager mopeds. In the midst of this mayhem, the splendours of Jaipur's majestic past are oasis of relative calm evoking a different pace and another world. At the city's heart, the City Palace continues to house the former royal family; the Jantar Mantar, the royal observatory, maintains a heavenly aspect; and the honeycomb Hawa Mahal gazes on the bazaar below. And just out of sight, in the arid hill country surrounding the city, is the fairy-tale grandeur of Amber Fort, possibly Jaipur's star attraction.
And the real flamboyance of this city comes alive through rich and diverse accommodation it has to offer.
This fascinating city with its romantic charm takes you to an epoch of royalty and tradition.
Hotels in Jaipur
Experience the true taste of royalty in the magnificent Taj Rambagh Palace once the former residence of the Maharaja an illustrious and stately reminder of Jaipur's heritage. Or just soak in the history of charmingly faded Samode Haveli an authentic 200-year-old townhouse of the royal family of Samode.
For home away from home, enjoy the warm hospitality of 47 Jobner Bagh a luxury guest house in the center of Jaipur, or the luxurious Oberoi, Rajvilas an elegant retreat on the outskirts of the city.
For contemporary elegance why not stay in one of the youngest of the Palace Hotel conversions, The Sujan Rajmahal Palace a secluded oasis rich in detail, decoration not to mention its rich history of some of the worlds most regal guests.
28 Kothi, Jaipur, Rajasthan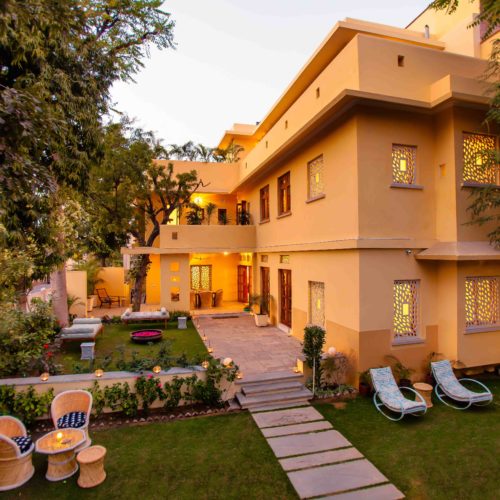 Alsisar Haveli, Jaipur, Rajasthan
Independent & Heritage Hotels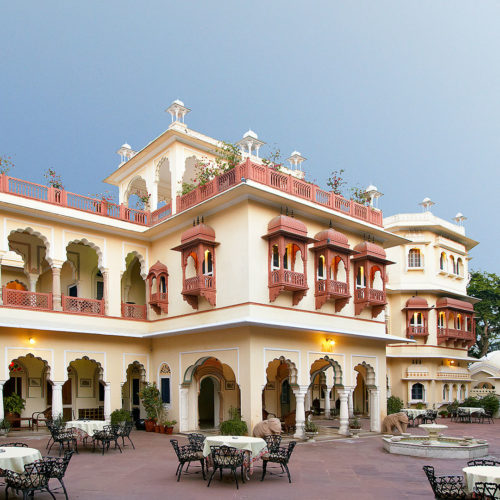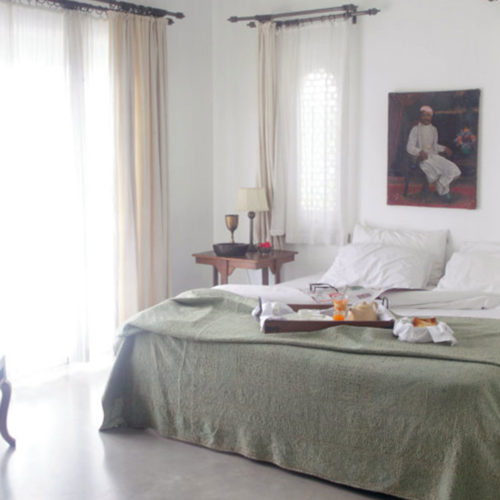 Samode Haveli, Jaipur, Rajasthan
Independent & Heritage Hotels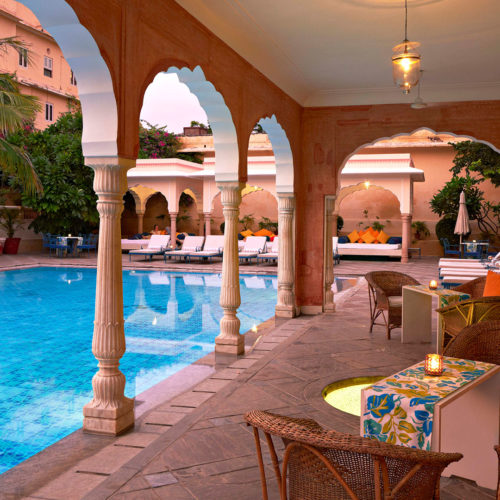 SUJÁN Rajmahal Palace, Jaipur, Rajasthan
SUJAN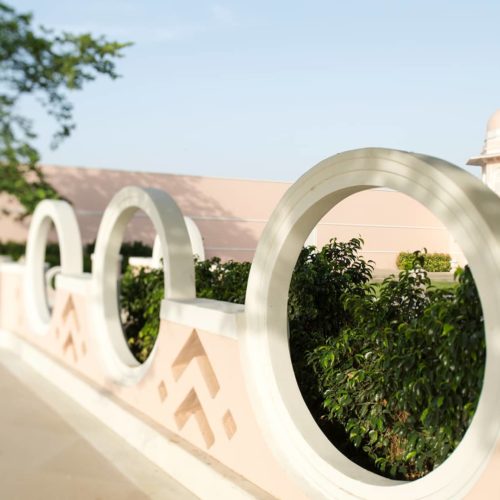 Taj Jai Mahal Palace, Jaipur
Taj Hotels, Palaces, Resorts & Safaris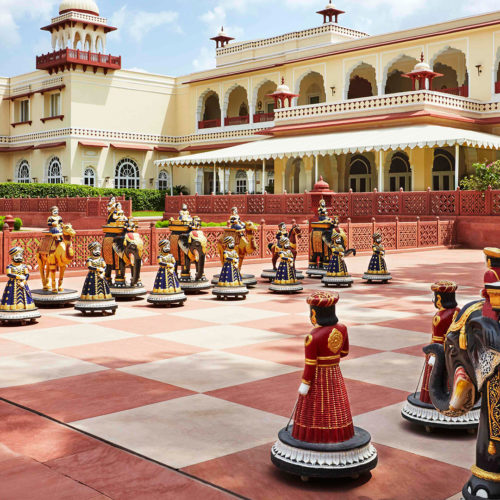 Taj Rambagh Palace, Jaipur
Taj Hotels, Palaces, Resorts & Safaris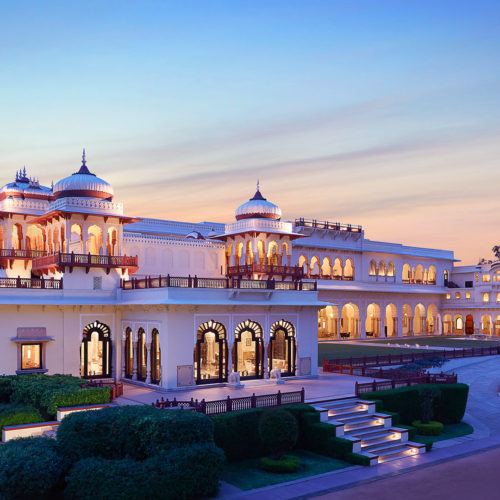 The Oberoi Rajvilas, Jaipur
Oberoi Hotels & Resorts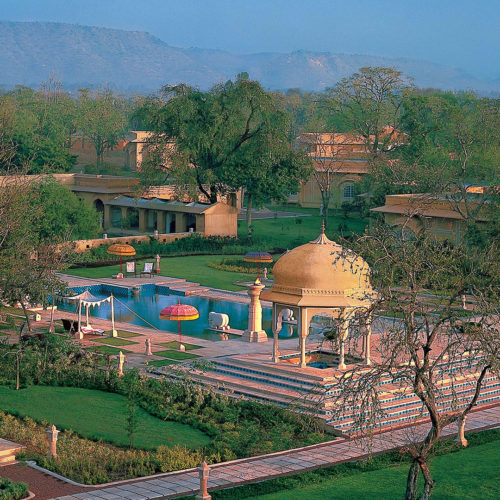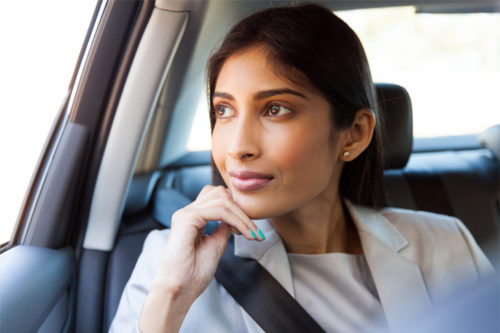 Speak to one of our travel experts