The vast mountainous swathes of the Annapurna range in the Himalayas are undoubtedly Nepal's draw card, but they're not the only reason to visit this multifaceted gem set between India and Tibet. A land of history, sacred ritual, traditional architecture and sprawling natural beauty, our beginner's Nepal guide ensures the finest introduction to this spectacular destination.
Stay at Dwarika's Hotel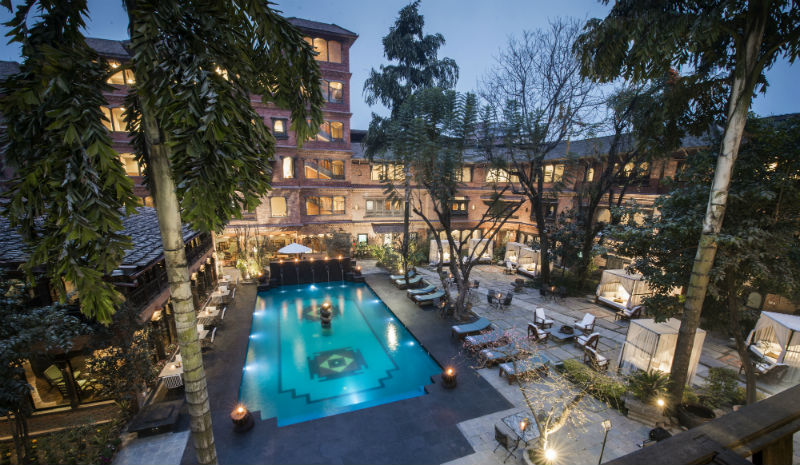 Tucked into the quiet fringes of Kathmandu's bustling city centre, Dwarika's Hotel is a remarkable tribute to traditional Newari red brick architecture, with intricately carved wooden frames adorning its windows, doors and verandas. Exquisite aesthetics aside, the hotel's lofty standards of hospitality have earned it a place among Nepal's most prestigious establishments.
Visit Kathmandu's temples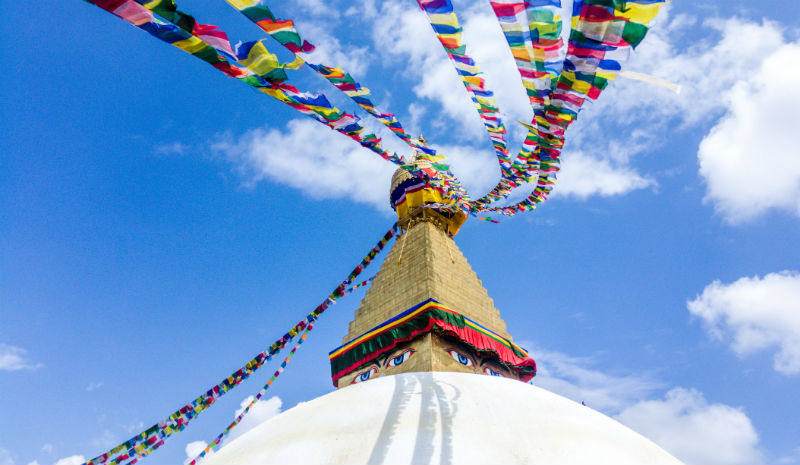 One of the largest Buddhist stupas in the world, it's understandable that the impressive spired dome of Boudhanath on the northeastern tip of Nepal's capital throngs with a consistent flow of pilgrims and tourists. The nearby Hindu Pashupatinath temple, flanked by smoking cremation ghats, offers a rather more sobering—although no less absorbing—glimpse of Nepal's multi-faith landscape.
Eat at Kaiser Café, Restaurant & Bar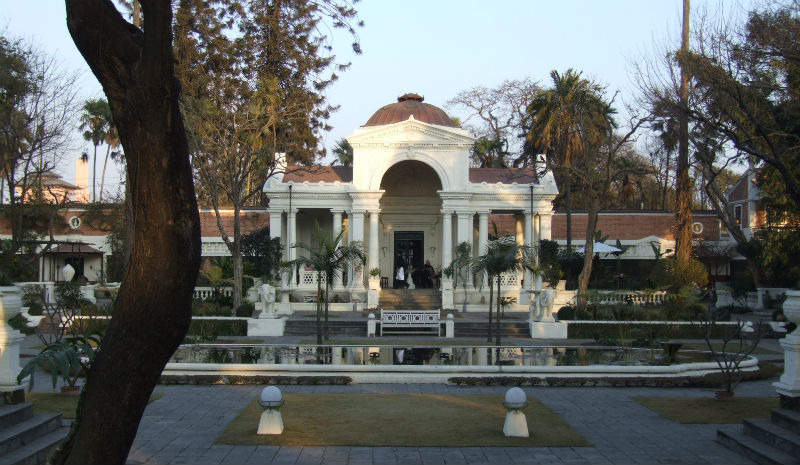 Adjacent to the stately Narayanhity Palace, the immaculate Garden of Dreams wraps Kaiser Café in a cocoon of tranquillity. All exacting service and soothing views across the gardens, its romantic setting offers a welcome respite from Kathmandu's hectic hustle. The menu is clustered with continental classics, but its plump momos and Farm House Thali are a noteworthy nod to local cuisine.
Wander through the holy city of Bhaktapur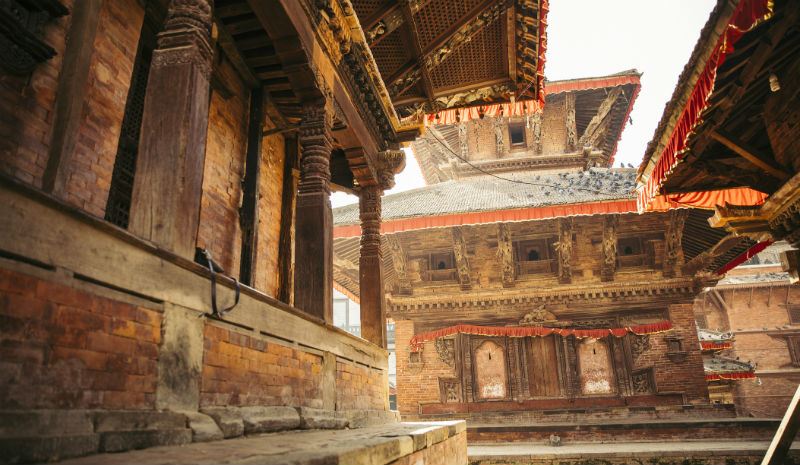 This UNESCO World Heritage Site is a trove of medieval monasteries, soaring temples, ancient pagodas and intricately carved shrines. With a colourful history harking back to the 12thcentury, Bhaktapur's 'City of Devotees' beautifully marries Nepal's reigning Buddhist and Hindu faiths, offering a humbling glimpse of the country's deference to the sacred. Follow an afternoon of sightseeing with laid-back sundowners at the rooftop Garuda Bar, which overlooks Nyatapole's dignified pagoda.
Explore Old Pokhara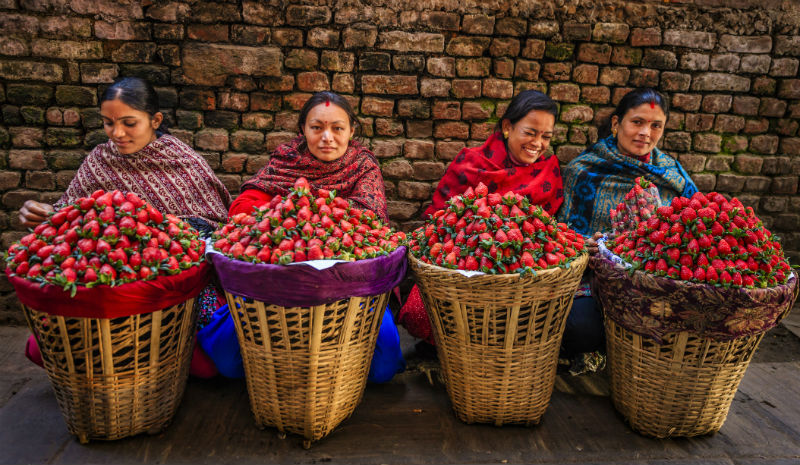 Nepal guides tend to mark Pokhara as a mere urban gateway to the Annapurna's hiking routes, but the lake city's credentials as a stand-alone destination are sturdy. Wander through Old Pokhara's narrow lanes to discover ancient Newari architecture and surprising treasures such as the intriguing erotic carvings that embellish the 200-year-old Bhimsen Temple. For dazzling views, head up to the lofty perch of Bindhya Basini Temple.
Circumnavigate Mount Everest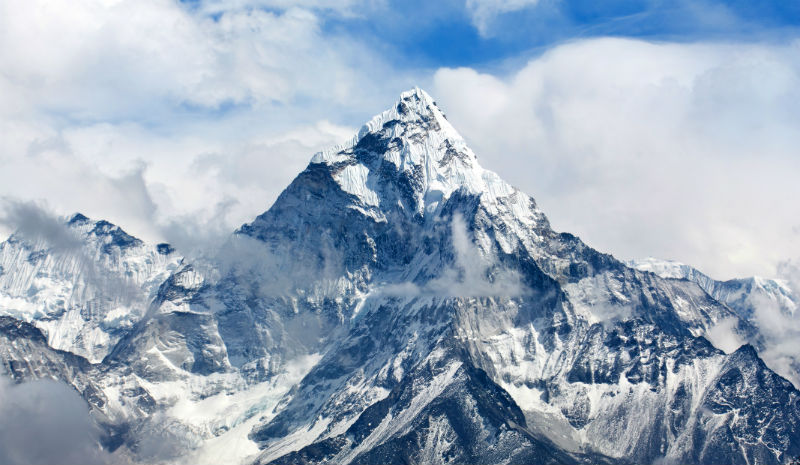 If a trek to the top of the world's tallest peak feels a tad ambitious, soar around it on a scenic 60-minute flight instead. The guided bird's-eye tour of Nepal's snow-capped summits and swooping valleys offer dramatic vistas, sealing this as a very memorable way to take in the dazzling Himalayas.
Explore the jungle at Meghauli Serai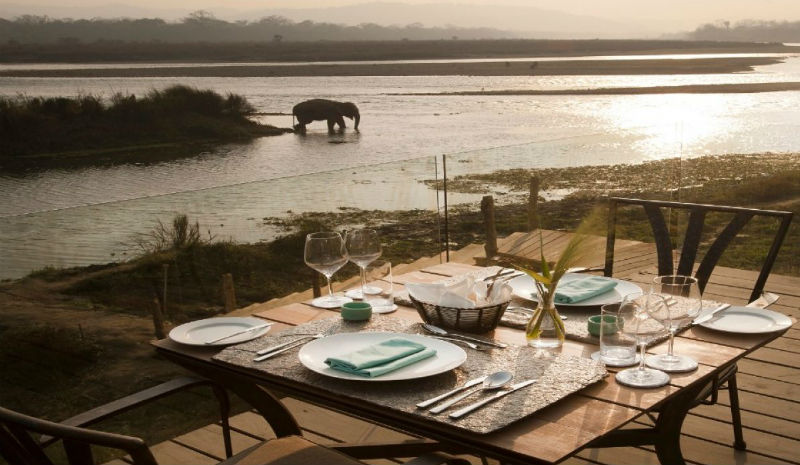 Nesting in the heart of Chitwan National Park, home to tigers, bears and rhinoceros among others, Meghauli Serai offers a sumptuous experience of one of Nepal's most luxuriant jungles. Follow a day of tiger-tracking and walking safaris with a colourful thali on the private viewing deck, as elephants bathe in the Rapti River beyond.
Feature images © Dwarika's Group; Doctor_J/iStock; VSanandhakrishna/iStock; hadynyah/iStock; Zzvet/iStock; Taj Hotels, Palaces & Resorts