When it comes to the legends of Bollywood cinema, actors and actresses aren't the only famous faces. Director Kabir Khan – the man behind blockbuster hits like Bajrangi Bhaijan, Ek Tha Tiger and New York  – has his own devoted followers and legions of fans. One of the best-travelled and most successful filmmakers working in Bollywood today, the Delhi-born Khan has shot films all across the subcontinent, trekked through Afghanistan and even retraced the ancient Silk Road.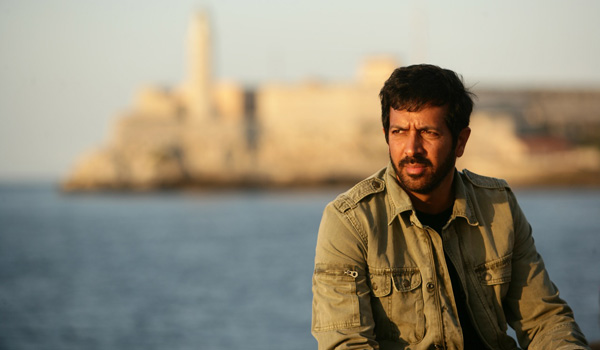 Director Kabir Khan is one of India's top filmmakers
We caught up with director Kabir Khan to learn more about how he got his start as a documentary filmmaker, the most incredible locations he's visited during his career, and his penchant for photography and love of food.
Greaves: How did you get your start as a documentary filmmaker? Was travel a driving force in your choice of career?
Director Kabir Khan: "For me, travel and work have always been intertwined. I have a vivid memory from film school, when a visiting filmmaker showed us a documentary on Angkor Wat in Cambodia. In the Q&A session, he said something that stayed with me: "If you want to travel, become a documentary filmmaker."
At that point, I'd already started traveling in India extensively, as I have a deep love for mountaineering and trekking. After graduating from film school, I assisted senior journalist and documentary filmmaker Saeed Naqvi and travelled to over 60 countries with him."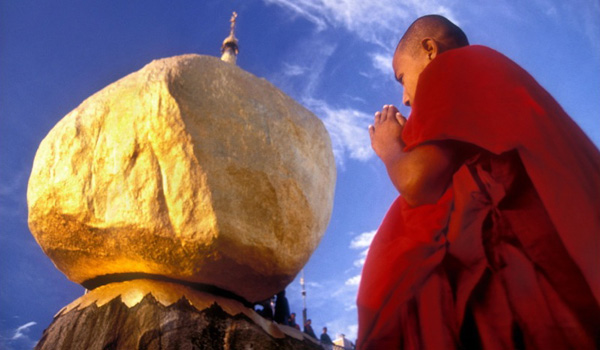 Khan's travels have taken him to all manner of exotic destinations © Kabir Khan

Tell us about Beyond the Himalayas, your first documentary as a cinematographer. 
"Travel led to travel. I got selected for Discovery Channel's Beyond the Himalayas, as I'd already done a trip to Central Asia. We retraced the Silk Road and the trail of Tibetan Buddhism. We airlifted jeeps from India to Tashkent in Uzbekistan and travelled across what was then part of the Soviet Union: Kazakhstan, Turkmenistan, Tajikistan. We crossed over into China, Kashgar, and travelled up to Inner Mongolia before heading to Lhasa in Tibet, into Nepal and back to India. To date, it remains one of my most fascinating journeys."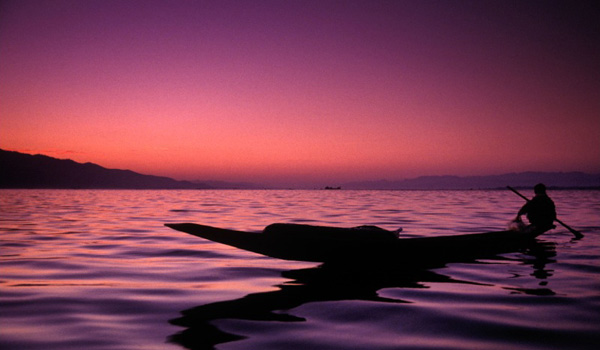 The gorgeous Inle Lake in Burma © Kabir Khan

Your move into mainstream filmmaking has taken you to diverse locations in India and beyond. Which are your favorite locations to shoot in, and for you, what comes first:  the script or the location? 
"There is a joke in the industry that whenever Kabir wants to travel to a new destination, he writes a script around it. The location is almost a character in my films, and not just a pretty backdrop.
In India, I have shot extensively in Kashmir and Punjab. I feel like I have a connection with Kashmir. I know Ladakh intimately and have filmed many documentaries and features there in the winter. We even shot the climax of Bajrangi Bhaijan at the base of the Thajiwas Glacier in Sonamarg, nearly 10,000 ft above sea level. The 300-strong technical crew trekked for an hour through snow every morning to reach the location. We transported 7,000 extras in buses, and then the trek followed. Sub-zero temperatures and hailstorms didn't help. 
It's been good to see the industry filming more in India. Up until recently, many filmmakers shot in exotic locations outside of the country to make their films look big and glossy. But lately, filmmakers have been shooting in interesting locations across India once more."
Travel underlies Khan's filmmaking career © Kabir Khan

You've said that food is a fixation for you. Any recommendations for where to eat in India? 
"The first thing we'd do while I was assisting Saeed Naqvi was to hunt for the local food. It's part of the experience, and I feel sorry for visitors who take the safe option and survive on burgers and chips. I'm quite a carnivore, so I'm very at home in Kashmir, where they've turned meat cooking into a refined art form. Head for Adhoo's in Srinagar for the best Kashmiri food. It's like a pilgrimage for me. In Delhi, the street food is divine in places like Paranthe wali Gali – not to mention the delicious kebabs near Jama Masjid. I'd also recommend Karim's."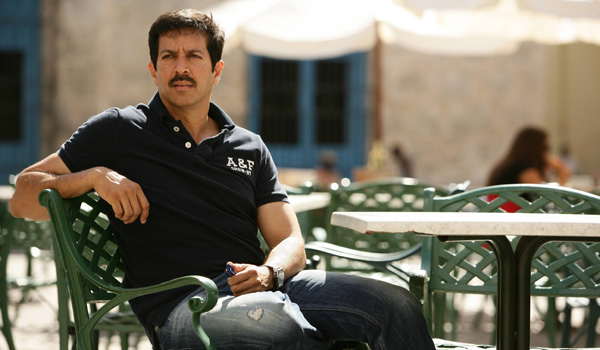 Khan is also a food lover and diver, as well as a world-famous director
Which Indian destinations would you like to shoot in or explore further? 
"I am a diver, and I love the Andaman and Nicobar Islands and their many virgin diving spots – they just need better infrastructure in terms of connectivity. I also feel like I haven't explored enough of South India and the Northeast."
What does India offer that no other place can match?
"In India, you should always expect the unexpected. I feel travel should not be overly planned. Half the fun of exploring India is the adventure. Truly, you never know what's going to happen next."
Save