Want to learn more about classical music in India? We interviewed Ayaan Alik Khan, a sixth generation sarod maestro. Read on to learn more about this traditional form of music – and what it's like to be the son of sarod virtuoso Ustad Amjad Ali Khan.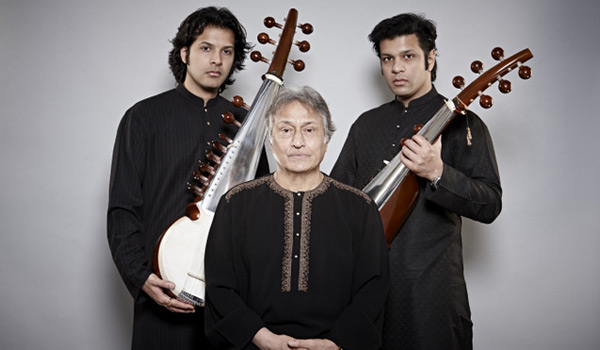 Amjad Ali Khan and sons Ayaan Ali Khan and Amaan Ali Khan, all of whom are sarod maestros © Rohan Shrestha
Together, since Ayaan was six, they have performed at the most prestigious classical music venues in the world. Their exquisite music connects with audiences across generations, the dawn concerts are packed and the jugalbandis (duets by two musicians, vocal or instrumental, fusing styles) have a transcendental quality. Ayaan's twin sons, yet to turn two, are already holding sarods in their tiny hands.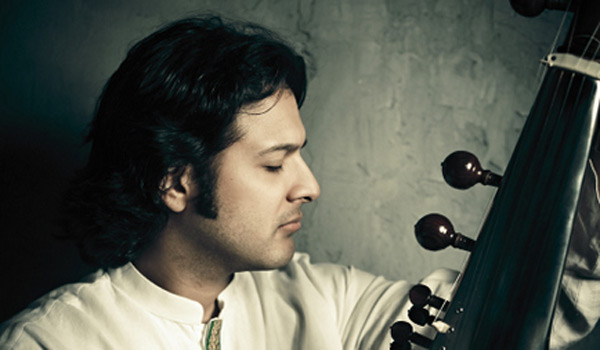 Ayaan Ali Khan is the seventh generation sarod maestro born to the Bangash lineage © Rohan Shrestha
Ayaan Ali Khan talks about his legacy, "My forefathers modified and created the sarod from an ancient instrument called Rabab. Sarod is a Persian word and its actual pronunciation is Sarood, which means music. My father is a disciplinarian. I feel proud to say that I have contributed to his elegant silver hair." The first mantra taught by his father and guru was to be a good human being and to be a symbol of tehzeeb and tameez (etiquette and manners), rooting them firmly in the traditional culture of the gharanas (families/specialist schools in classical music or dance).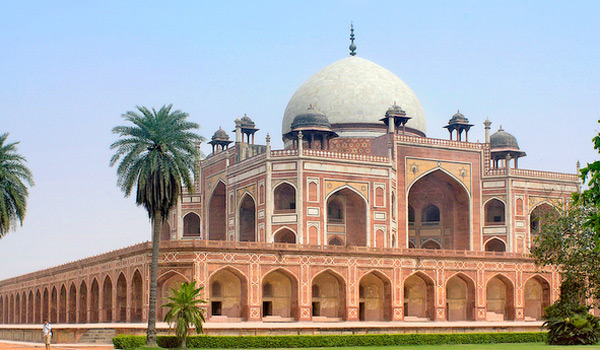 Outdoor venues like the Humayun's Tomb in Delhi are a popular backdrop for memorable concerts © Namrata Bhawnani
Their jugalbandis are spontaneous and audiences across India have responded brilliantly. "India has made me who I am," he says. "I made my debut at Siri Fort Auditorium in 1986 on UNICEF's 40th anniversary." Siri Fort, with its 2,500-seater capacity across four auditoriums, is a landmark on Delhi's cultural scene. The Delhi-based Ayaan says that the trend is to host concerts against the atmospheric backdrop of Humayun's Tomb and the landscaped gardens of the Lotus Temple, the Bahá'í House of Worship.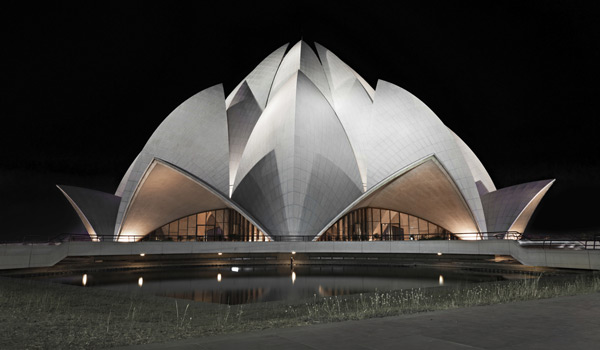 The Lotus Temple provides a stunning backdrop for the spiritual classical music performances © saiko3p/iStock/Thinkstock
If you'd like a taste of classical music in India, head further north to Jalandhar in Punjab for the Harivallabh Sangeet Sammelan for the intimate baithak style performance. In true guru-shishya tradition, the audience sits on the ground and the artist on an elevated seat. Started in 1875, the event is held near the Samadhi (resting place) of Saint Harballabh from December 27th-30th.
Maharashtra tops Ayaan's list of favorite states for classical music in India. In Mumbai, Nehru Center in Worli, Ravindra Natya Mandir in Prabhadevi, NCPA at Nariman Point, Asiatic Society in Fort and Shanmukhananda Hall in Sion host historic concerts. Elephanta Caves (the Elephanta Festival is held annually in March), Bandra Fort and the Gateway of India are the new popular outdoor spaces where musicians perform in jugalbandi with the Arabian Sea.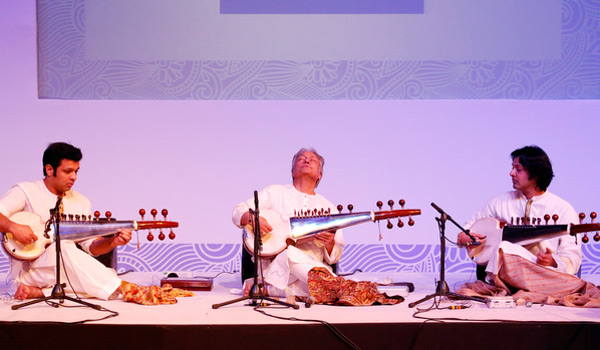 The chemistry is evident as the Khans play together during a spontaneous jugalbandi at Siri Fort © Farah Gherda
But it is the Maharashtrian cities like Pune, Sholapur and Nagpur that are the epicenters of music, according to Ayaan. The Sawai Gandharva Bhimsen Mahotsav, held since 1953, is the biggest festival for Indian classical music. Catch it at the New English School Raman Baug grounds in Pune in the first two weeks of December.
According to Ayaan, dawn concerts are also back in vogue, while afternoon concerts, for practical reasons, have mostly been done away with. Whether it's the ghats of Banaras or against the backdrop of a fort in Rajasthan, it's not hard to find the sounds of classical music. But, amateur or connoisseur, it is hard to not succumb to the passion and the precision, tehzeeb and tameez that are the lifework of the maestros.
Written by Namrata Bhawnani