Mandira Bedi never intended to become a world-famous actress, fashion designer, and television star. Initially, she'd planned to go into advertising. But she was only a few months into a job at Ogilvy & Mather in Mumbai before the opportunity to star in Shanti — now considered a classic Indian television drama — launched her career into the stratosphere.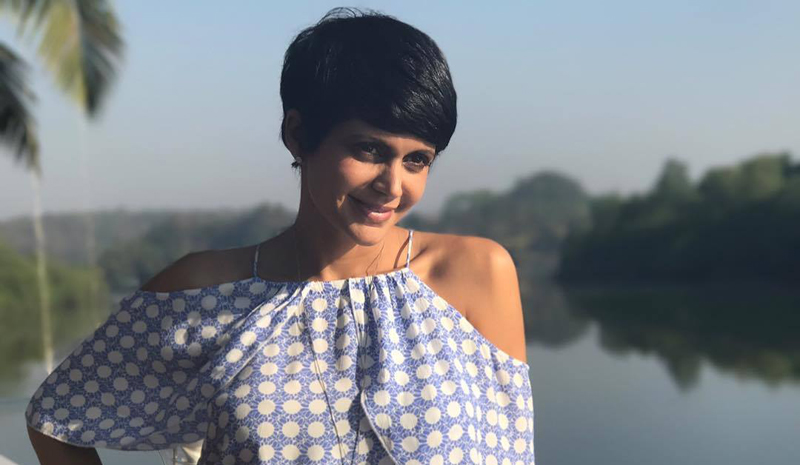 © Mandira Bedi
From Shanti, Mandira Bedi moved on to Bollywood films and soap operas, served as an anchor during cricket World Cups and, more recently, launched her own fashion label: Sarees by Mandira Bedi.
What inspires the multi-talented Bedi — and where does she go to get away from the hustle and bustle? We spoke to the starlet to get her insider tips.
Greaves: Serving as a cricket host was an influential early moment in your career. Where's the best place to see a match in India, in your opinion?
Mandira Bedi: 'Eden Gardens in Kolkata is the ultimate cricket ground — not just in India, but in the world! Not because of its facilities or size of ground, but purely because of the incredible energy that radiates whenever India plays there. I have had the privilege of watching a few games there, and they're etched in my memory forever.'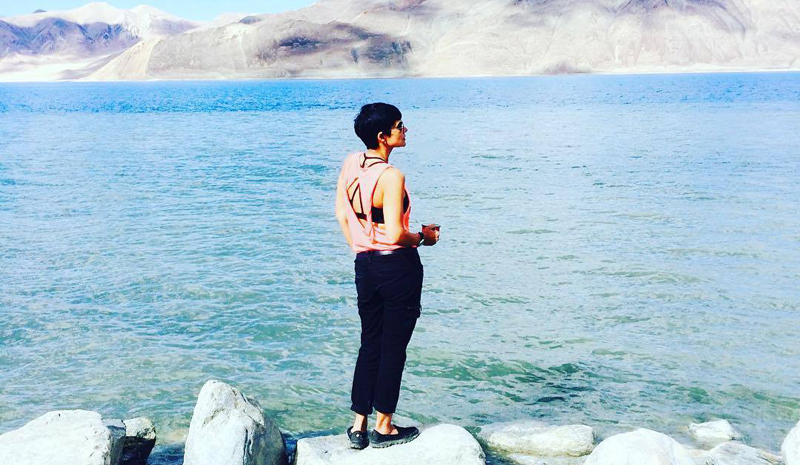 © Mandira Bedi
What inspired you to move into fashion design?
'I enjoy wearing sarees, and that's how I started designing them — it's as simple as that. I operate under the belief that anything I design should be something I would wear. And I believe inspiration can come from anywhere. The starting point can be a color, or nature…or even road signs! You just need to be receptive enough to find beauty in what you see.
I love that you can buy a saree in any part of India and it will have a character and charm all its own. Woven sarees are very special and beautiful. Personally, I like sarees from Chennai. The South Indian temple saree is something else!'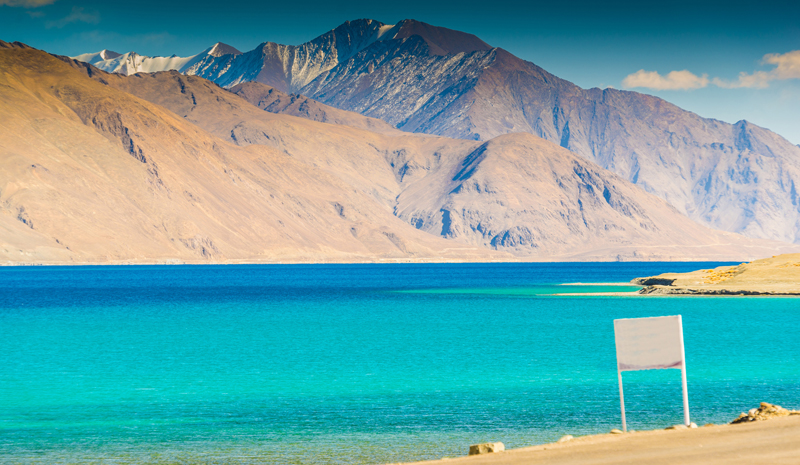 Given your hectic schedule, how do you manage to get away from it all?
'I'm a spontaneous traveler, and always will be, though becoming a mum has made it a little harder. But spur-of-the-moment trips are the best and most fun.
My husband [director Raj Kaushal], son, and I try to take a trip twice a year, even if it's only a tiny vacation each time. Usually, we'll go somewhere during the winter break and somewhere in the summer. But otherwise, when work takes me to a new location, I purposefully stay on a day or two extra to really see the place. I've seen a lot of the world because of work!'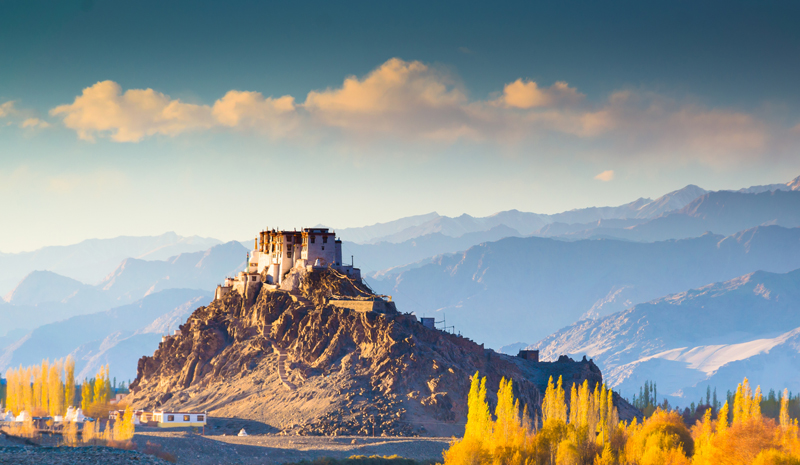 Is there a vacation destination in India that's particularly special to you? 
'The destination that's most special to me is Leh [in Jammu and Kashmir state]. I visited a few months ago, when I drove a truck from Manali to Leh and onwards for a reality show called IRT: India's Deadliest Roads. The sights, the views, the mountains, and the terrain are like nothing I've ever seen before. I feel so blessed to have had a chance to see and experience the beauty of that land so closely.
Beyond Leh, the reality show also had me visit Pangong Pso, the most beautiful blue lake I have ever seen. It takes quite a drive to get there, and you have to stay in tents with very limited electricity. But the truth is that once you're there, it's like heaven! You feel grateful and beautifully still just being there.'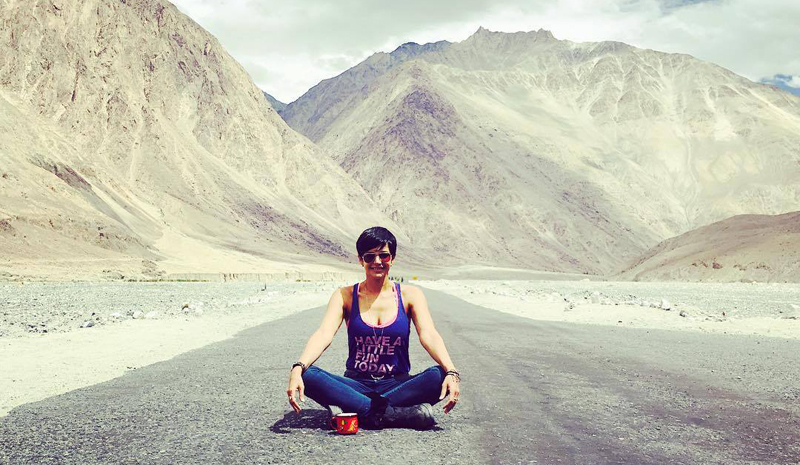 © Mandira Bedi
Finally, what do you think India offers travelers that no other place can?
'India, as a travel destination, offers incredible variety. You get to see so many cultures, so much color, and enjoy an unbelievable amount of experiences. The shopping is fantastic, and the people are hospitable and lovely! What more can anyone ask for?'