For Bollywood hopefuls, actress Sayani Gupta offers up an inspiring story. With no prior connections, the Kolkata-born talent enrolled in film school, moved to Mumbai and quickly ascended the film world ranks.
Actress Sayani Gupta
Actress Sayani Gupta is one of Bollywood's brightest rising stars © Jade Couture by Monica&Karishma; photo by Rohan Hoole 
Before her remarkable indie film debut, Margarita with a Straw, firmly established her as a rising talent, Gupta had dabbled in everything from ad campaigns to theatre roles. Now, she's appearing in Bollywood-led star vehicles, like Fan (where she acted alongside superstar Shah Rukh Khan) and Baar Baar Dekho.
From what life is like inside the Bollywood whirlwind to her most inspiring filming experiences, read on for a vision of India through Sayani's eyes.
Greaves: Your films range from the alternative to the mainstream. Tell us about your journey through Bollywood.
Actress Sayani Gupta: 'After graduating from the Film and Television Institute of India, my first film was Second Marriage Dot Com in 2011. Around the same time, I also did a Bangla feature film, ads, theatre and shot (and doubled up as crew) for Saeed Mirza's docu-fiction travelogue, Yeh Hai India Meri Jaan, where we traveled through the interiors of India.
Eventually, I auditioned for Margarita with a Straw; I lived like a blind person for a month for that role. At the time, I thought that the film would make my career or break it. Thankfully, it worked, and then mainstream work followed! I recently finished shooting for Anurag Basu's Jagga Jasoos, which hasn't been released yet. Making Fan with Shah Rukh Khan was also an amazing experience.
Beyond film, I also trained in classical Bharata Natyam dance for 16 years – but sadly, no one gives me any song and dance roles! I had two songs in Baar Baar Dekho and I've never been happier.'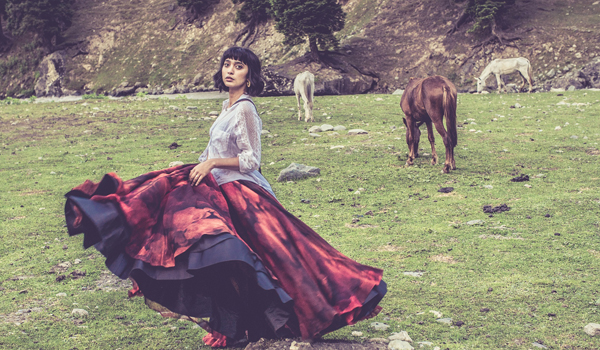 Actress Sayani Gupta | Sayani Gupta
Sayani Gupta quickly rose from film-world hopeful to successful actress © Jade Couture by Monica&Karishma; photo by Rohan Hoole
Can you describe the cultural scene in Mumbai and Kolkata?
'In Kolkata, I grew up in a culturally vibrant space. My father was a musician, singer and lyricist with AIR (All India Radio) in Kolkata, and he also helped found an annual classical music festival. As a family, we watched world cinema, not Bollywood! In terms of local cultural destinations, Nandan on Park Street used to be a big hub, and we would walk into Rabindra Sadan for film screenings and theatre performances.
In Mumbai, the cultural scene is in town around the Kala Ghoda area, and in coffee shops where exciting ideas are brewed. Directors like Rajat Kapoor and Atul Kumar are doing good work in theatre.
I'd also recommend visiting Delhi, which has lovely cultural centers like Max Mueller, IIC, and Habitat Center – there's always something going on there.'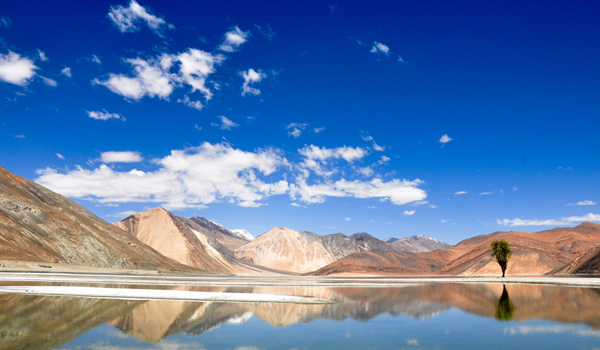 Actress Sayani Gupta | Ladakh
While filming Yeh Hai India Meri Jaan, Sayani travelled to beautiful Kashmir © Praveen/Flickr
Could you share an anecdote from your travels when making Yeh Hai India Meri Jaan with Saeed Mirza?
'We travelled 200 kilometers every day for five months, and went to the tiniest villages across 16 states. In Gujarat, we went to an isolated village where we met an old woman with a distinctive face, whom everyone called 'Amma.'
There were two wells in the village, but the water was very salty and only good for camels. For drinking water, women in the village had to walk 24 kilometers every day. My colleague and I were invited to Amma's house. It was bare, with a mud roof, and she asked her son to make us tea. This was precious water that she was using for us. It really moved me.
We also spent a night with nomadic goat herders in Patnitop, Kashmir. We sang and danced with them, and they cooked for us in earthenware pots with tomatoes and vegetables they picked themselves. We were in the Himalayas, surrounded by waterfalls, and it was the most exquisite meal I've ever had.
If we could capture 10% of India's stories in our films, we'd be the leading filmmaking nation in the world.'
Is there a director whose vision of India you particularly admire?
'Ketan Mehta's films (Mirch Masala, Bhavni Bhavai) are set in Gujarat, and they really give you a distinct flavor of the place and culture. Satyajit Ray's films depict Bengal in a way that you can almost smell the place – it's very palpable and stunning, even if it's not the image of 'Incredible India' that the world wants to see. Recently, Aamir Bashir's Harud captured Kashmir really well. I also think director Mani Ratnam showcases the south of India beautifully.'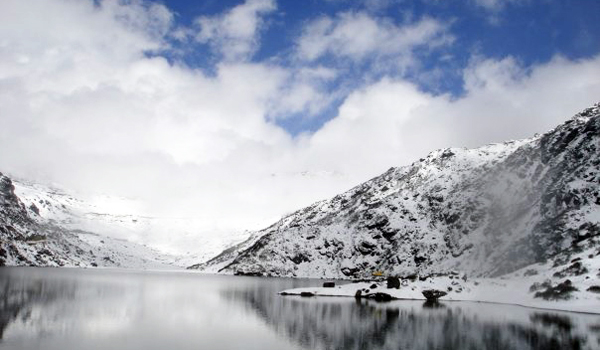 Actress Sayani Gupta | Sikkim
The northeast of India is on Sayani's travel wishlist © Namrata Bhawnani/Ecophiles
What's the most incredible place in India you have visited?
'I'd highly recommend visiting Kashmir and Ladakh – the topography is unmatchable, the people are beautiful, the food is incredible, it's simply grand. It's sad what's happening in Kashmir politically, but it really is heaven on earth. I'm now waiting to explore the northeast.'
Where do you like shopping in India? Any designers you would recommend?
'Delhi is fabulous for shopping – from high-end designer outfits to clothes for Rs 100 that you can also wear to a party. I really like the couture brand Jade by Monica & Karishma, and Sahil Kochhar is someone to watch out for – his creations are art. I also love Payal Khandwala's designs for their bold block colors.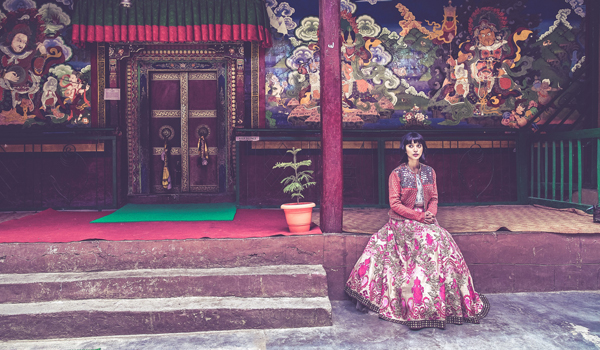 Actress Sayani Gupta | Sayani Gupta Portrait
Sayani's travels have taken her across the Subcontinent – and beyond © Jade Couture by Monica&Karishma; photo by Rohan Hoole
Could you recommend your favorite places to eat in Mumbai and Kolkata?
'6 Ballygunge Place in Kolkata serves Bengali cuisine, and they do a date palm jaggery ice cream that's exquisite. I like Mocambo, and always seek Kolkata's roadside food, particularly Bedouin rolls and puchkas.
In Mumbai, Bombay Salad Co. in Bandra does very good salads, rolls and wraps. It's hard to get good sushi here, but Ruka in Juhu is great.'
Finally, what does India offer that no other place can match?
'Drama! There's so much drama in the air; we are a gregarious people. The culture is vibrant, people like to be together in clusters and there's much warmth – you can have a conversation with anyone!'