Ever wondered what it's like to go on an Ayurveda retreat in India? Just ask Catherine Chichester. The wellness expert, spa founder (she established the highly rated Village Barn in Oxfordshire) and globetrotter recently enjoyed a memorable and inspiring stay at Kalari Kovilakom in Kerala. Read on for her first-hand account of the Ayurvedic experience.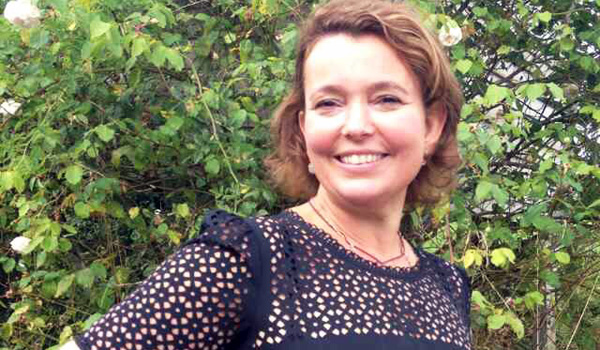 Wellness expert Catherine Chichester recently enjoyed an incredible Ayurvedic stay in India © Catherine Chichester
Greaves: How long have wellness and mindfulness been important parts of your life? Walk us through your personal wellness journey.
Catherine Chichester: "My wellness journey started very early on. My mother ran a private hospital in Bavaria, Germany and from age 11, I spent most of my vacations there. The health system was (and still is) very different in Germany. Alternative or complementary therapies and treatments were very valued in addition to allopathic medicine. Patients would enjoy holistic treatments like Kneipp Massages or would be told to go and breathe in the sunshine in addition to seeing their doctor daily.
Beyond my experience in Germany, one of my aunts was a pioneer in championing homeopathy, having set up a homeopathic pharmacy in Belgium in the 80s. She introduced me to the basics of energetic medicine. From there, my personal wellness and mindfulness journey began with having children, starting with an ante natal yoga class I took 16 years ago."
How have your travels and retreat stays around the world influenced your own wellness career?
"Prior to my stay at Kalari Kovilakom in Kerala, I had a memorable time at the Hippocrates Health Institute in Palm Beach, where I spent four weeks learning about the importance of raw food and juicing. The Mayr Clinic in Austria was also influential – the original Mayr Cure is based on a milk and bread fast.
Both these programmes, with their fasts and enzyme-rich nutrition, got me thinking in such a different way about how we heal. I suppose I am not a great one for "fluffy" spa retreats. Ideally when I spend the time and money, I want to come away with a life-changing gift."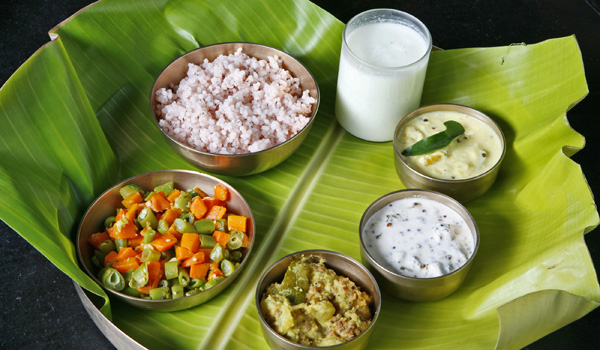 Healthful, freshly made food is all part of the Ayurvedic experience © Kalari Kovilakom
Tell us about your experience founding Village Barn wellness spa in Oxfordshire. What were you goals in terms of helping others progress on their personal wellness journeys?
"At Village Barn, the strapline has always been: home to abundant health. For most people, "abundant health" means a (long) healing journey – and for those who take it seriously, this may take a lifetime.
I firmly believe in empowering and giving personal responsibility through education. I've studied with innovative health pioneers all over the world and am an avid reader – above all, I love sharing this accumulated knowledge to help change people's lives and rethink how we all live."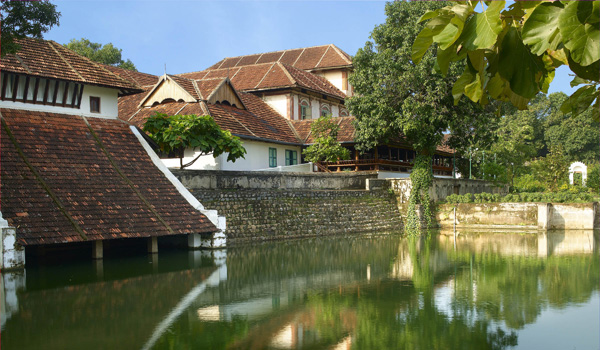 The retreat's beautiful exterior © Kalari Kovilakom
You enjoyed an incredible stay at Kalari Kovilakom in Kerala. What made this a standout experience for you?
"It might sound somewhat strange to proclaim Kalari Kovilakom as my favorite retreat to date – especially when you consider that I spent quite a few of my 16 days there in real discomfort. I was woken before 6:30 AM most mornings, and fed a very lean, low calorie, sugar-free and fat-free diet. Much of my time was spent in isolation. Kalari Kovilakom is also certainly not as splendidly luxurious as some of the five-star, extreme resorts that I've previously visited. So on the surface of things my statement makes absolutely no sense at all!
It's not that I'm bored with the polished perfection of these other retreats – I suspect it's just that I have finally understood that all this comes at a price. It is paid for with authenticity, integrity and depth. These are key words for Kalari Kovilakom. This place caters specifically to people who want to dramatically turn their health around (not casual tourists), and to take that journey with the sincerity it deserves.
I know my health has been totally different because the changes from my time at Kalari were not on superficial level but at a cellular level, and I reap the benefits to this day."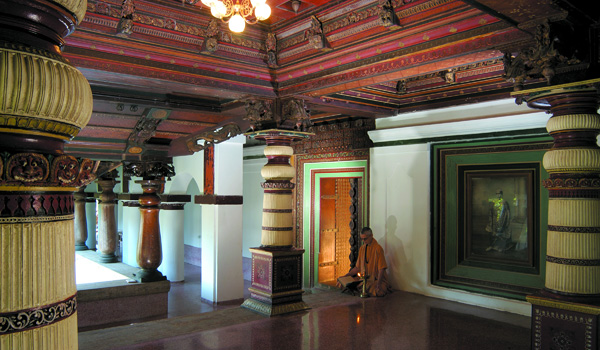 This Ayurvedic stay is not for casual tourists, but best for those who really want to pursue a healing journey © Kalari Kovilakom
There are a lot of misconceptions about Ayurveda in the Western world. How does Ayurveda in India differ from the experience you'll encounter in Western spas?
"For me, the difference comes down to the fact that this is a system of science and healthcare that was invented thousands of years ago, when we had a very different conception and value system around time. Both time and space are at a premium for most of us today. Ayurveda recommends long (two-hour or more) four-handed massages, twice daily, during their Pancha Karma cleanses. It understands that deep change takes time. It is not instant.
When running my five-day detoxes at Village Barn, participants frequently requested to do the course in less time. Culturally, we don't give healing the time and space it needs.
Ayurveda in India knows no other way, and it takes healing seriously. They don't just give you any treatment – the doctor prescribes a treatment after he examines you (tongue and pulse are most important). I've been to spas in the West where people can pick an Ayurvedic massage, which is a concept that's actually alien in true Ayurveda. It would be akin to walking into a hospital and, without knowledge, picking up any pill and taking it!"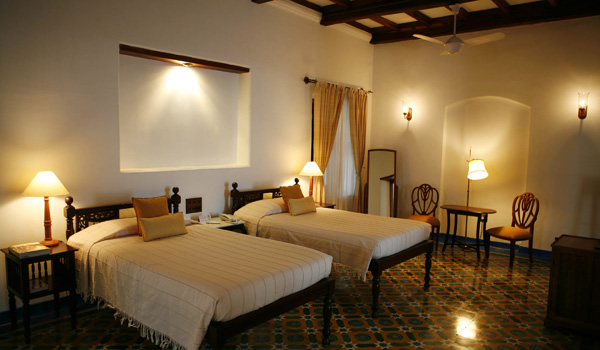 The retreat encourages peacefulness and healing © Kalari Kovilakom
For those planning their first-ever wellness retreat, what advice do you have to impart? What should visitors expect from the experience?
"Be prepared for change, transformation, and healing. These things are not always comfortable (in my experience they often aren't), but they are so very worthwhile."
Outside of your retreat experiences, can you recommend any landmarks, cultural outings, or other destinations?
"I really enjoyed the nearby Fort Kochi after my time at Kalari Kovilakom."
Where is the wellness industry heading these days? What can visitors expect to see and experience in retreats in the coming years?
"I think the wellness industry is booming today. As for trends, I suspect medispas will continue to become more popular, as we realize that our lifestyles owe such a debt."
Save