Hauz Khas Village – also known as "HKV" or, simply, "The Village" – is a neighbourhood that epitomises Delhi's dynamism, vibrancy, and diversity. On the one hand, this area, south of the city center, offers centuries-old monuments ranging from 15th century tombs to a historic madrasa.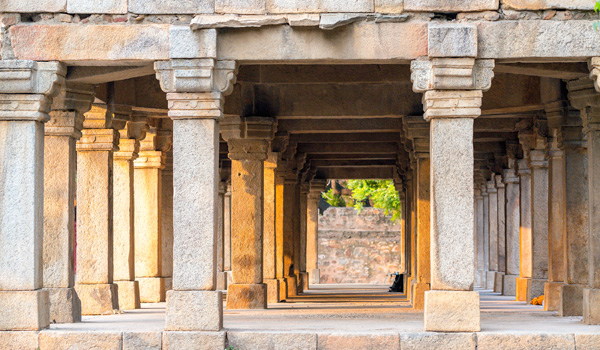 The striking Hauz Khas complex © MVorobiev/iStock
On the other hand, it has also been labelled as the city's most vibrant neighbourhood, thanks to a recent flowering of art galleries, concept stores and boutiques, destination restaurants and late-night bars. For those wondering what to do in Hauz Khas Village, our only counsel is to discover both sides of this thrilling district – it's the perfect way to experience Delhi old and new.
HISTORY & Culture
No trip to HKV would be complete without visiting the landmarks that made this southern district a destination in the first place. Begin with a trek around the gorgeous Hauz Khas Complex. Dating to the 13th century, the historic area includes a mosque, tombs, and other medieval structures that are incredibly picturesque.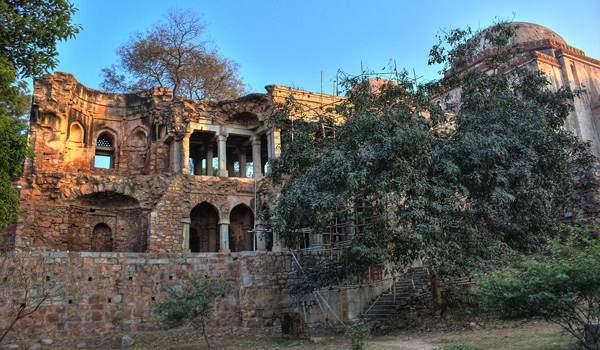 These striking landmarks are centuries old © Manish Vohra/Flickr
For those after a breath of fresh air after braving Delhi's crowded streets, the complex is also home to a tranquil reservoir (or "Royal Tank" – the meaning of "Hauz Khas") that was recently restored to its antique glory. Don't miss the chance to go on a soothing stroll around this oasis, and in the neighbouring Deer Park.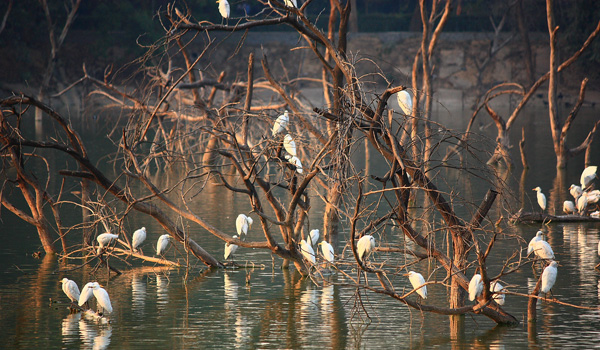 The reservoir from which Hauz Khas derives its name © Manish Vohra/Flickr
Once you've tackled these cultural essentials, don't wind up your exploring early. Also high on a list of what to do in Hauz Khas Village is a visit to the Delhi Art Gallery, whose striking collection includes many masterpieces of 20th century Indian art.
Food & Drink
Hauz Khas Village is nothing if not a playground for food and drink lovers, and its many restaurants and bars encourage wide sampling (or multiple visits). First, begin with a strong cup of coffee. The eclectic Kunzum Travel Café attracts wanderers with its java as well as its live performances, walking tours and other events.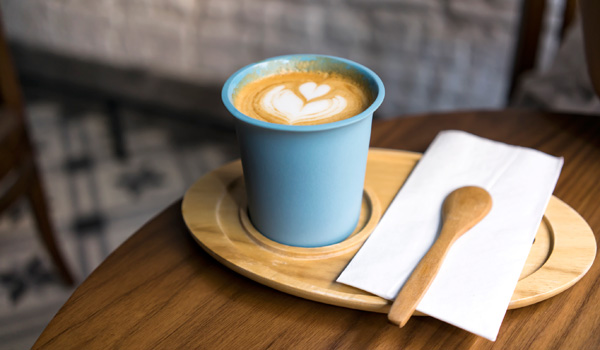 Hauz Khas Village is full of cool cafes © TARIK KIZILKAYA/iStock
Haus Khas Social, a café-cum-restaurant-cum-co-working space, is another popular stop for the latte-sipping set, though its expansive menu also includes everything from breakfasty bites to burgers. And if that doesn't sate you, wander over to The Toddy Shop for a vibrant taste of Keralan cooking, ranging from curried prawns to Malabar-style biryani.
After that, you're ready for a night out (something which Hauz Khas Village is especially deft at). ELF Café & Bar is one popular local stop for cocktails and a high-energy atmosphere.
Shopping
But beyond the parties and the art, no list of what to do in Hauz Khas Village would leave out the shopping. Begin your retail tour at the Lovebirds boutique – a stylish local label that's known for its drapery and vibrant fabrics. And for the gentleman with taste, a stop at Lacquer Embassy is a must for natty suits, bowties, and other tasteful accessories.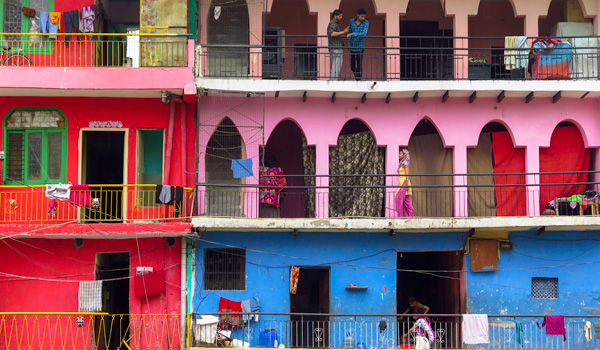 As you wander, don't miss the neighbourhood's colorful scenery © Weldon Kennedy/Flickr
No matter what you decide to call it, then, it's clear – Hauz Khas Village should earn a place on your next Delhi itinerary.
Save