For Sujoy Ghosh, one of the top directors working in India today, there is no subject more inspiring than the city of Kolkata. In his 2012 film, Kahaani, he captured all the energy and exhilaration of West Bengal's capital during Durga Puja (one of the most important Bengali festivals). Reviews praised his vision of the city, and its old-meets-new beauty… and Kahaani had such a phenomenal run at the box-office that a sequel is planned for release in November.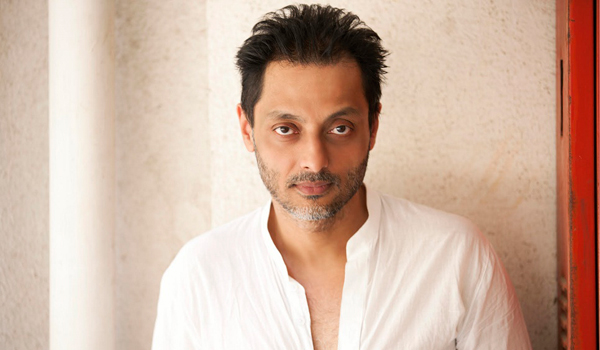 Sujoy Ghosh is an actor and screenwriter, in addition to being one of Bollywood's top directors © Daboo Ratnani
Though he now lives in Mumbai, Sujoy Ghosh – who also works as an actor and a screenwriter – can't resist a nostalgic memory trip through the streets of his hometown. Read on to learn about how he got started in the film industry, for tips on his favorite Kolkata locations…and why a book fair might be the best introduction to the city.
Greaves: What are your memories of growing up in Kolkata? How has the culture influenced you as a filmmaker?
Sujoy Ghosh: 'When I was growing up, we were into reading and watching films, and we had time to discuss them. Art and creativity is enhanced and evolves when you interact and engage, and for that you need time – and we had a lot of it back in those days! As a child, I did quaint things like go to the library to borrow books, which my kids find weird (laughs). By definition, Kolkata is hugely art and literature-oriented.
When I make films, I'm hugely inspired by art. A painter sees things differently – when I was shooting for Kahaani, I referenced paintings by various artists. I wanted to see Kolkata through their eyes – which offered me a different perspective on the city.
One thing I love about Kolkata is that a lot of characters and landmarks from the '70s and '80s still exist. I used to buy these spicy lozenges for five paisa as a child and I found them again. Big shops have been built around the little shop that sold them, but it still exists! Heritage architecture has survived – though for how much longer is another question.'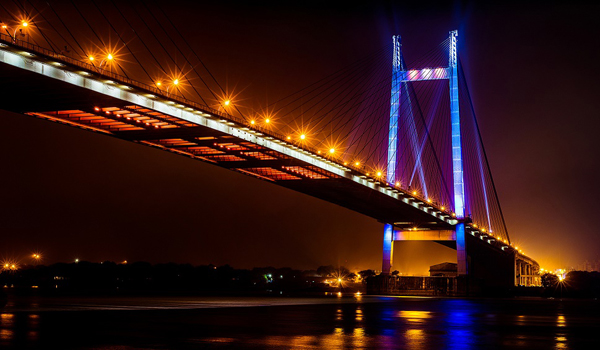 Beautiful and dynamic Kolkata is Ghosh's subject and muse © Rajarshi Mitra/Flickr
Could you recommend authors and filmmakers who have captured the essence of West Bengal and its capital with nuance?
'With the classics, Bengali authors like Sunil Ganguly, Rabindranath Tagore and Sarat Chandra captured the world very well. In film, Tarun Majumdar, Satyajit Ray, and Tapan Sinha are brilliant directors who have influenced me.'
What's your favorite local cultural hotspot?
'The Kolkata Book Fair – for me, it begins and ends there. It's now visited by two million people over the course of two days, and there's a lot of nostalgia and childhood memories involved. For me, Bengali culture is Durga Puja, art discussions, and the book fair.'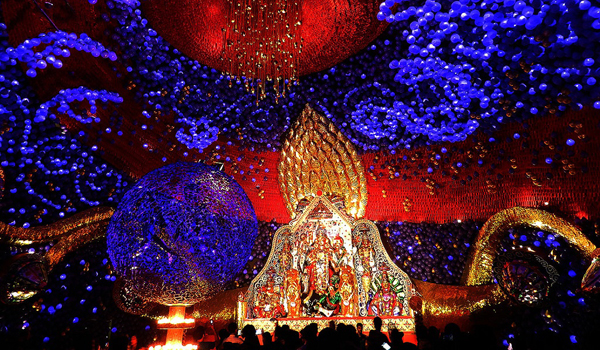 Durga Puja is one of Kolkata's biggest celebrations © Prithwish Basu/Flickr
Could you describe Durga Puja for a first-time traveler to Kolkata?
'Durga Puja is a festival that is very close to a Bengali's heart. During the season (September or October), you can see the festivities everywhere – and pandal hopping [visiting the Goddess Durga displays, to whom the festival is dedicated] is quite the thing to do. For me, the festival is all about people, happiness and food. No one has problems during the festival – people are happy and stress-free. Maa Durga [the Goddess] is in town – let her solve the problems!
It's also junk food time, as it's a great source of income for people who put up food stalls. Dressing up, eating and going out is part of the culture.'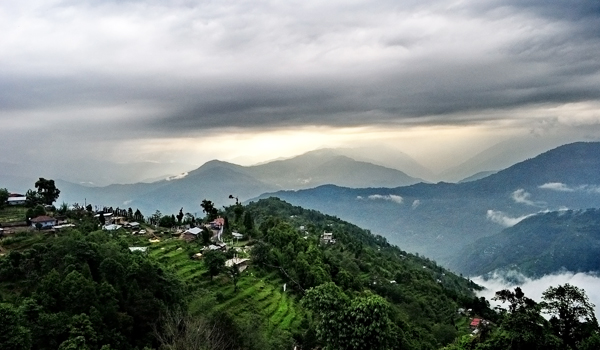 Kalimpong and the wild northeast of India are among Ghosh's favorite travel destinations © Abhijit Kar Gupta/Flickr
Which places in India are on your bucket list?
'I inevitably end up going to the same places, and am not a very planned traveler. But I'm addicted to the northeast of Bengal – I love the hill stations of Darjeeling, Kalimpong and Kurseong. I also love Goa. And I'd love to go to Kashmir – that's on my bucket list.'
Tell us about the street food culture of Kolkata.
'Street food culture in Kolkata is bigger and cheaper than in Mumbai. Mumbai's street food is a little more international, as it offers dishes like Middle Eastern shawarmas. In Kolkata, it's all about local treats like Mughlai parathas, puchkas and mutton rolls.
I also love Kolkata's pice hotels – the casual restaurants where you eat to your heart's content and pay a maximum of Rs 100. These establishments, which traditionally cater to working-class people, have been around for many years – and you can get a standard (and delicious) thali of fish, dal, mutton, and rice.'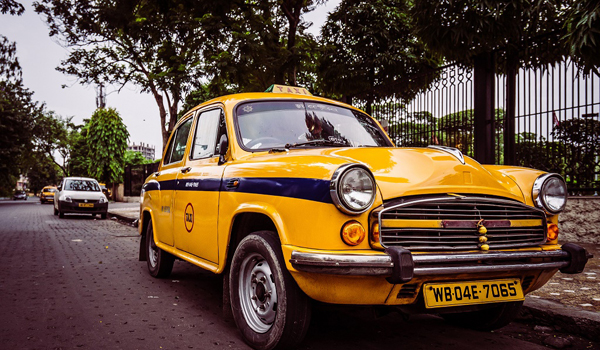 Colorful Kolkata is a must-visit destination © Aotaro/Flickr
Finally, what does India offer that no other place does?
'Warmth – in terms of the people. A place is made not by the architecture, but by the people. They'll make you want to come back again and again.'
Save