Electric, colorful, colossal: urban life in India doesn't get much more exciting than in Mumbai. And that includes shopping. Although international brands also flourish within India's largest city, there are scores of boutiques in Mumbai where the artist-made and one-of-a-kind is favoured above all else. From vibrant saris to antique housewares to modern designer frocks, you'll find it all on your next shopping expedition.
Bungalow 8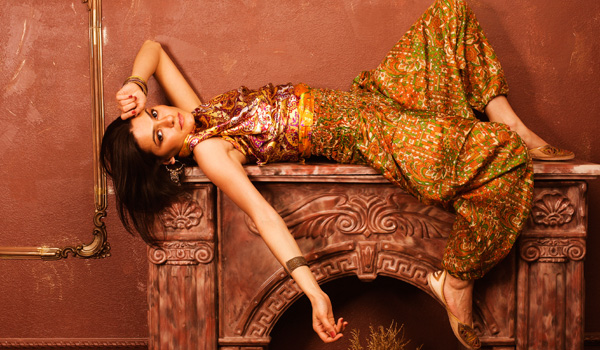 Shoppers to Mumbai head to Bungalow 8 for modern Indian designs © YunYulia/iStock
Bungalow 8 has long enjoyed destination shopping status, though the boutique has recently undergone a change-the store relocated to Wankhede Stadium, making it possibly the only shop in the world located under a cricket stadium. But long-time fans don't have to worry about changes to its stock: the boutique, which made its name by curating an eye-catching and diverse selection of temptations (ranging from statement necklaces by designer Deepa Gurnani to antique picture frames to pieces from its in-house fashion label) is as stylish and unique as ever.
Bombay Electric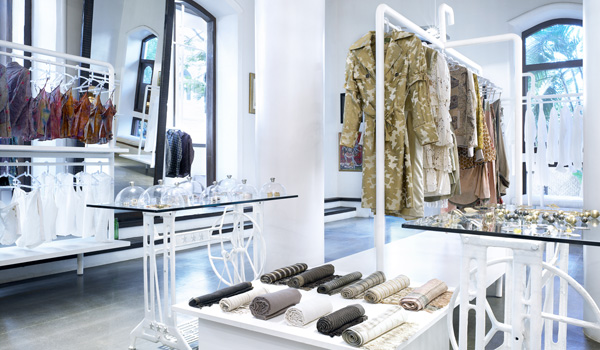 Bombay Electric has been a top address among Mumbai's fashion set for more than a decade © Bombay Electric
Ask Mumbai's well-dressed fashion mavens where they do their shopping, and odds are they'll point you in the direction of the eternally chic Bombay Electric, which has been a leading local presence on the style scene for more than a decade. Located near the Taj Mahal Palace, Bombay Electric looks sharp with its clean, white interior. It's an ideal backdrop for its wide range of eye-catching pieces, from designer clothing to vibrant bangles to vintage Bollywood posters and even a collection of records.
Kala Niketan
Kala Niketan specializes in gorgeous saris © de-kay/iStock
If Bombay Electric represents the cutting-edge of Indian fashion, than Kala Niketan harkens back to its most beautiful traditions. Undoubtedly one of the best boutiques in Mumbai for those in search of a beautiful sari, the expansive shop is absolutely filled with rows of brilliantly hued, brocade cloths (you'd do well to ask the shop assistant for some guidance in navigating the shelves). Shoppers can opt for more traditional designers or select modern patterns that wink with sequins. Just be sure to set aside the proper amount of time for browsing.
Amrapali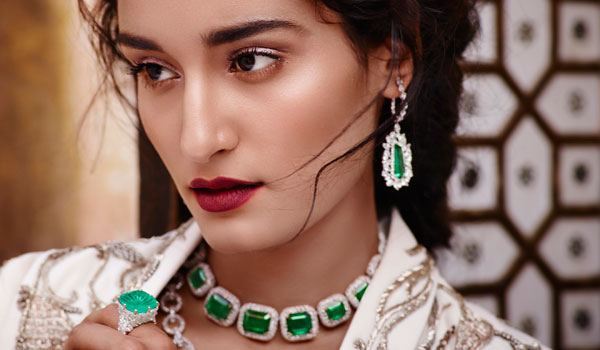 For beautiful jewels, head to Amrapali in the Oberoi Hotel © Amrapali
Though initially established in Jaipur, Amrapali has since grown internationally, and is now among India's most celebrated jewellery houses. Its shop in Mumbai is located within the lavish Oberoi Hotel, and its collection of glittering baubles draws shoppers, browsers, and A-listers – its pieces frequently adorn Bollywood stars and other red carpet regulars. Amrapali offers a number of differently themed lines, and many of its pieces reflect traditions in Indian jewellery making, with influences ranging from Mughal styles to ancient Indian warriors. But those with contemporary tastes should also have no trouble in finding thoroughly up-to-date styles here, too.
Good Earth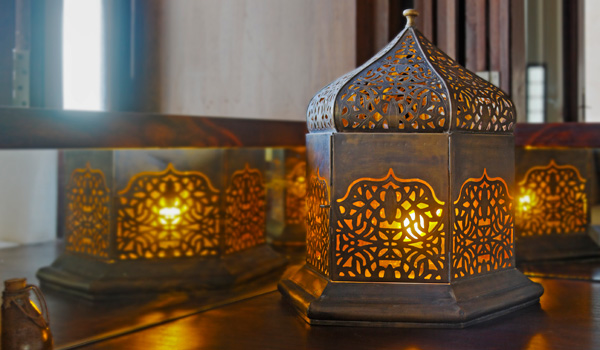 Sustainable Indian designs are what's on offer at Good Earth © arfabita/iStock
For those shoppers with a green conscience, the aptly named Good Earth is sure to please: founded 20 years ago, the brand specializes in beautiful, sustainably made, handcrafted products sourced from across India. This is undoubtedly one of the best boutiques in India for those seeking housewares with personality, and Good Earth's collection includes everything from indigo quilts to artisan-made soaps and filigreed hanging lanterns. The sweeping Mumbai flagship is housed in a converted mill, and is also home to the popular Tasting Room restaurant – perfect for concluding a busy day of retail therapy.
Save