Cocktail-colored skies, palm-spilled shores and a rich Indo-Portuguese heritage that shapes its gracious architecture and richly-spiced cuisine all make Goa a very easy place to while away a week or three. Whether you seek the glittering boho chic reminiscent of Goa's hippy heyday, a handsome nod to the area's five centuries of colonial history or simply a generous serving of beach-side luxury, this popular enclave in India's south certainly delivers. We've selected five of the top luxury hotels in Goa to visit on your next adventure.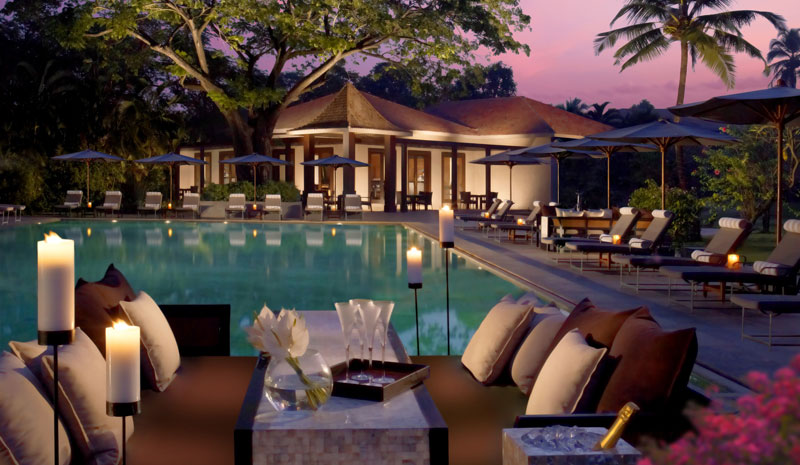 While tinny trance beats rattle from the beach bars around Anjuna and Arambol Beaches in Goa's north, the elegant Leela Goa stretches out along a far more soporific shore. Flanked by the Sal River on one side and the pearly sands of Cavelossim Beach on the other, this sprawling homage to India's world-class hospitality envelopes seven dining options, 206 luxurious guest rooms and suites, a golf course, tennis courts, a croquet lawn and a shopping arcade. Yet despite its Rubenesque proportions, its friendly team of staff serve tirelessly to guard the Leela's reputation as one of south Goa's most prestigious luxury hotels.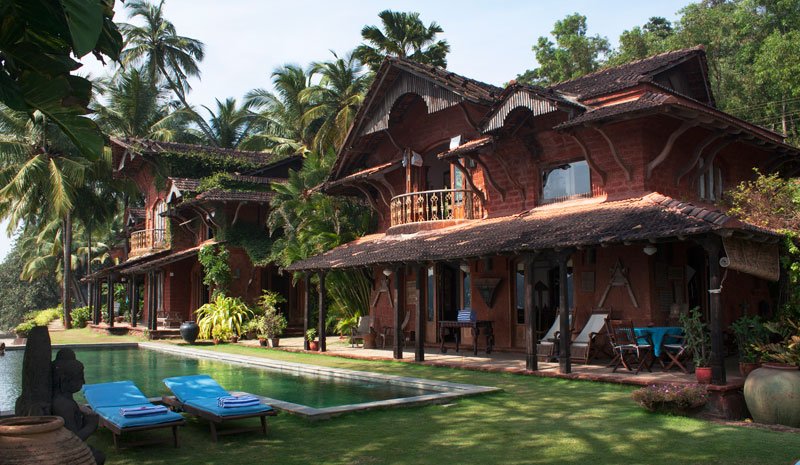 The red-brick heritage villas that comprise Ahilya by the Sea are a chaste cluster of nine very pleasing guest rooms, replete with eccentric décor curated from the owner's coveted art collection, balmy views across sleepy Dolphin Bay and a beguiling scent from the frangipanis in the gardens. This is a resort that knows very well how to turn down the tempo—the most challenging decision here is between the infinity or the plunge pool. Keeping you on your toes, however, is dinner. Every evening, it's served in a different al-fresco location in Ahilya's lovingly tended grounds.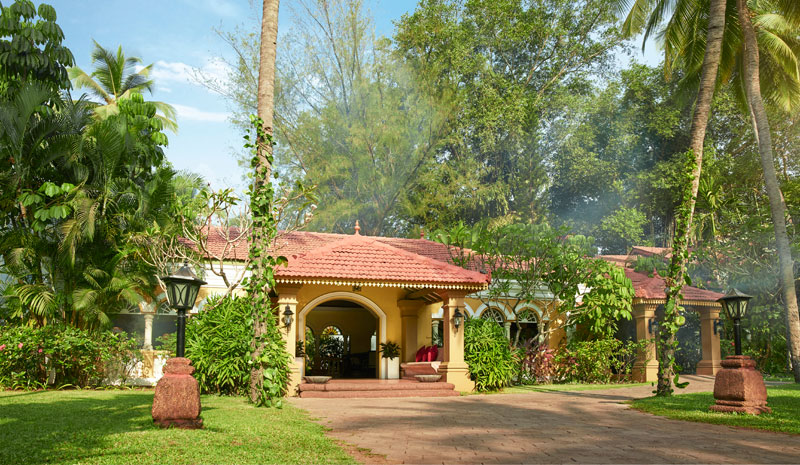 Dining at the Taj Holiday Village Resort & Spa's Caravela restaurant, overlooking the tranquil Sinquerim Beach, is almost as memorable as its menu—an inspired spread of world comforts treated with Goa's signature warming spices. All colonnaded courtyards, Romanesque arches and dark-wooded balcãos, this charming resort has artfully maintained every inch of its Indo-Portuguese architectural heritage. Add in a dedicated children's activity center and swimming pool, yoga classes in the pavilion and north Goa's choicest beaches within easy reach, and you have a family vacation of dreams.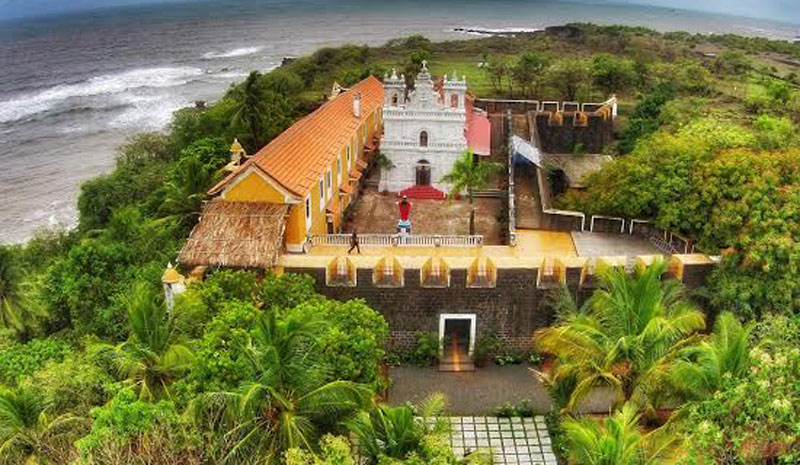 A historic defense fort may seem an unlikely setting in which to relax and unwind, but the smartly renovated Fort Tiracol on a northern tip in Goa is just that. Unrivaled with panoramic sea views, exacting service and an intimate collection of seven sumptuous guest rooms, the feather in Fort Tiracol's cap is its chef, Chris Saleem. Well-known among Goa's culinary elite, Saleem's Goan-influenced tapas—fresh prawns tossed in sophisticated spices and spicy Goan sausage, to name a few—certainly invites you to linger awhile in the Fort's outdoor dining area.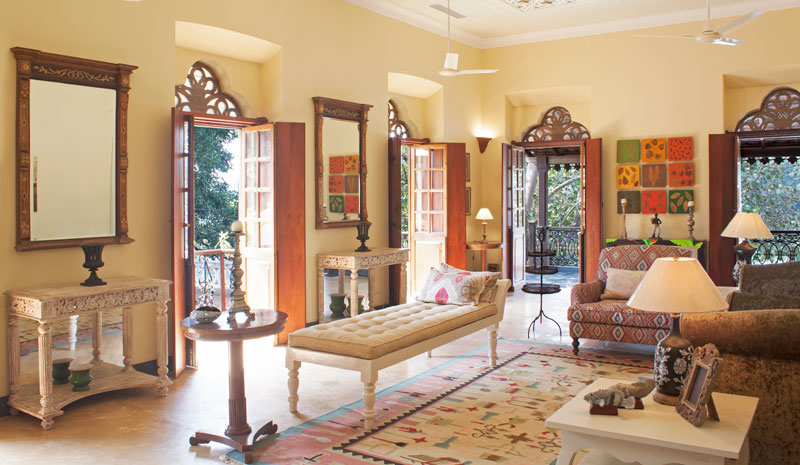 Coined a 'luxury boutique home' by its owners, Amrapali – House of Grace's four bijou guest rooms, heritage-feel décor and minute attention to detail makes this a very special addition to Goa's portfolio of luxury resorts. The beautiful colonial-era villa, elegantly arranged around an azure swimming pool in the center of its courtyard, nests on the outskirts of Goa's capital, and provides an august perch from which to take in the busy city's bustling markets and pretty churches.
Feature images © The Leela Palaces, Hotels and Resorts; Ahilya By The Sea; Taj Hotels; Fort Tiracol; Amrapali – House of Grace; Niraamaya Retreats
Explore Goa with Chris and Carolyn Caldicott as part of their escorted culinary tour of South India, 18th-28thNovember 2018.