Meghauli Serai, A Taj Safari Lodge, Chitwan National Park, Nepal
Taj Safaris are proud to launch their first luxury safari lodge outside of India, in Chitwan National Park Nepal.
Meghauli Serai is perched on the edge of the Rapti river and the world famous Chitwan National Park.
The iconic Chitwan National Park was declared a UNESCO World Heritage site in 1984 and is home to many impressive species including the endangered greater one-horned rhino, the unusual looking Ghariyals (crocodiles) endemic to the Indian subcontinent and a host of others including the bengal tiger, Indian elephant, leopard, sloth bear and a rich populous of over 550 varieties of birds.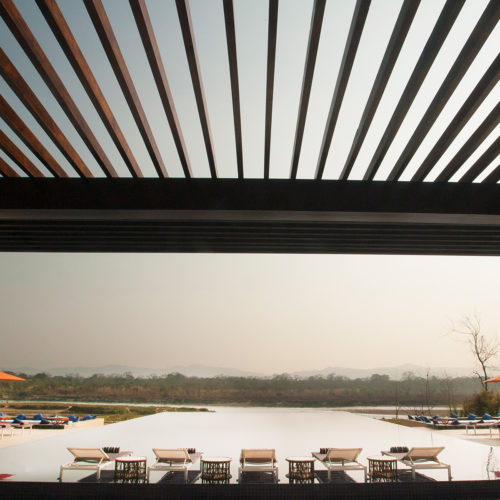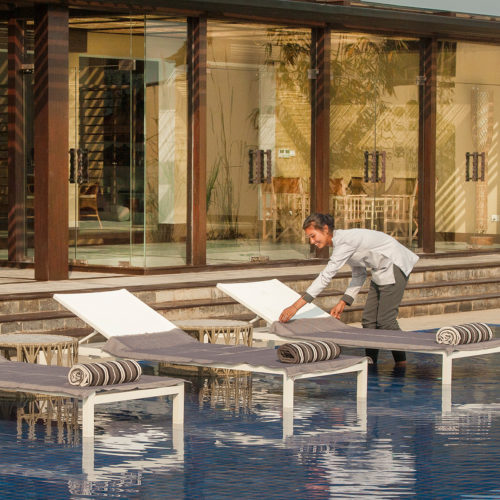 It consists of 13 contemporary rooms offering elevated views of the Himalayas and surrounding grasslands, alongside 16 independent villas complete with private plunge pools overlooking the river and jungle-scape. The Luxurious Presidential Suite- Rapti Mahal has its own private viewing deck and pool. The lodge has incorporated local Newari and Tharu traditions into cotemporary luxurious settings. From the natural earthy tones reflecting the landscape to locally sourced ingredients flavoring the cuisine, the lodge offers a serene discovery into the wildlife and local traditions of the area.
Guests can enjoy uninterrupted views of Rapti river from all rooms and public areas. The public areas offer an infinity swimming pool, bar, lounge with central fire place and river viewing deck dining. The lodge offers a host of wildlife experiences from jeep safaris, elephant back rides, walking safaris to canoeing all accompanied by your very own highly skilled Ranger. True enthusiasts can even help to wash the resedent elephants in the river near by.
Meghauli is easily accessible from Kathmandu by road or by flight. It is just a short 20-minute flight from Kathmandu to Bharatpur airport, followed by a 45-minute drive to Meghauli Serai Jungle Lodge in Chitwan National Park.
The legendary Taj Safaris continue their wildlife journey with this newest Jungle lodge in the iconic Chitwan National Park, Nepal.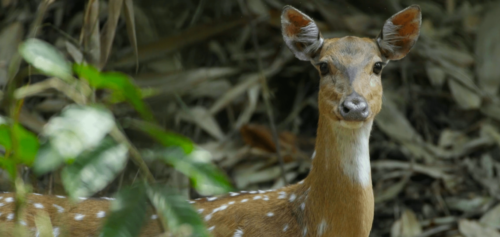 Taj Meghauli Serai
A look inside Taj Meghauli Serai, Nepal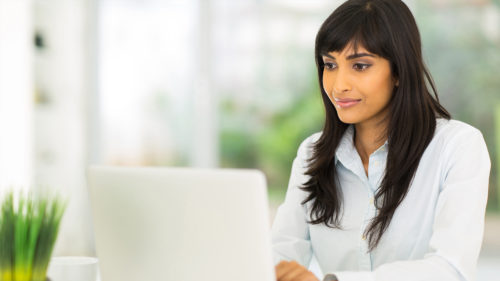 Speak to one of our travel experts