Rajakkad Estate, Tamil Nadu
Built in the 18th century this unique 7-bedroom boutique hotel offers a relaxing oasis.
The house is set in the beautiful coffee plantations and forest of the Palani Hills in Tamil Nadu, a 2-hour drive from Madurai.
Along side the guestrooms the main house comprises a library, sitting room and dining room. Each of the spacious and stylish bedrooms can be accessed through the main courtyard as well as a private exit into the gardens.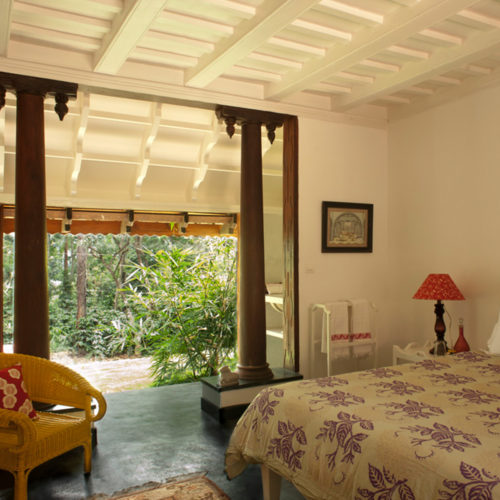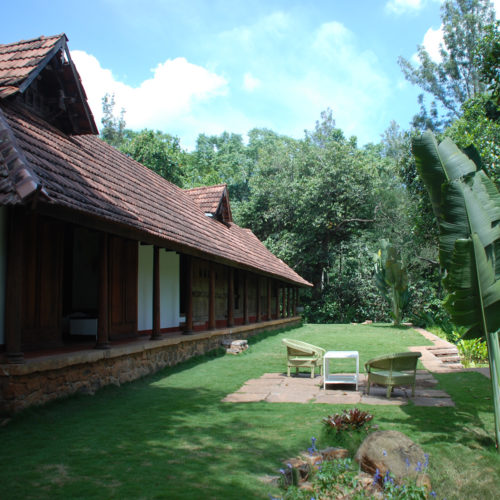 The hotel is surrounded by wonderful scenery and one is free to explore the coffee plantations, rolling hills, visit the natural pools and waterfalls, or take a glimpse of local village life.
This is also an area that is popular with birdwatchers. Lie back in one of the many hammocks dotted around the hotel to read a book and listen to the surrounding tranquility in this simple yet authentic property. Or engage with one of the resident yoga instructors who can teach to all ages and levels in the serene surroundings of the house and grounds.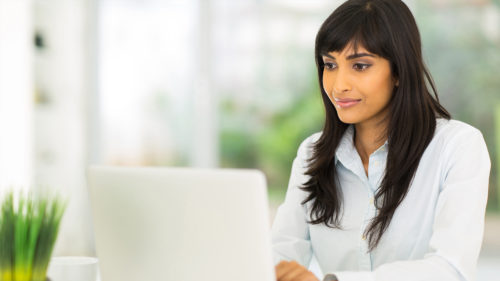 Speak to one of our travel experts