Taj Exotica Resort & Spa, Andamans
The allure of the Andaman Islands is undeniable. A far-flung archipelago at the edge of the Bay of Bengal and the Andaman Sea, the islands are rich with evocative associations. Think: ancient tribes, cerulean seas, antique forests, volcanic nature, and exotic wildlife.
The Andaman & Nicobar Islands comprise more than five hundred islands, of which fewer than forty are inhabited, some by indigenous communities. In order to reach the islands, you can fly from many airports within mainland India, with the closest airports considered to be Kolkata and Chennai. On arrival, you will fly into Port Blair, the capital of the Andaman Islands. You may choose to spend a day or two here discovering the rich and vibrant history, or connect directly by boat to the beautiful island of Havelock.
Havelock Island. A picture-perfect postcard of a destination, the heavily forested island has several beaches, but none quite compare to the scale and raw beauty of Radhanagar Beach (also known as Beach No. 7). Ranked amongst the world's loveliest seafront stretches, with its Champagne-hued sands and azure seas, Radhanagar Beach has another advantage: it's just feet from the long-anticipated Taj Exoctica Resort & Spa.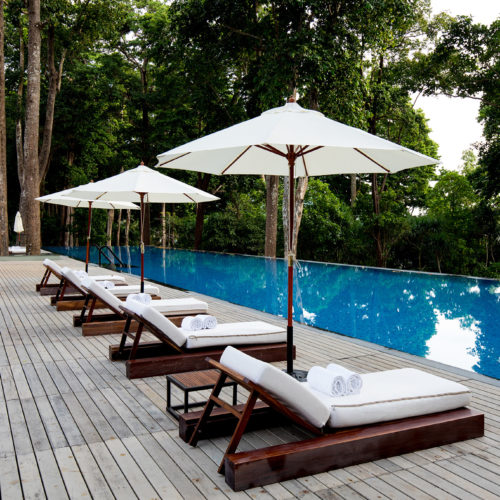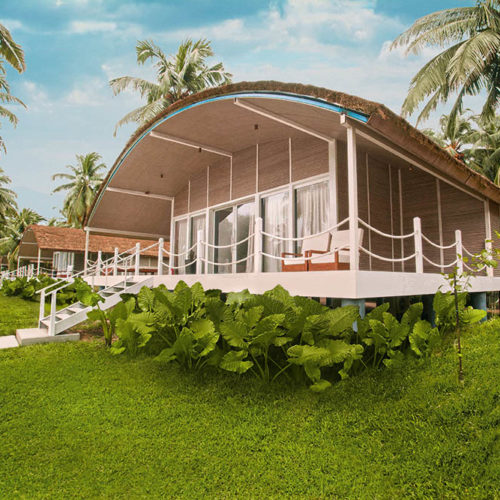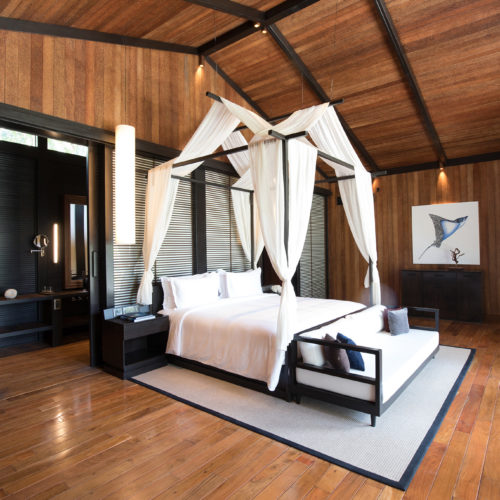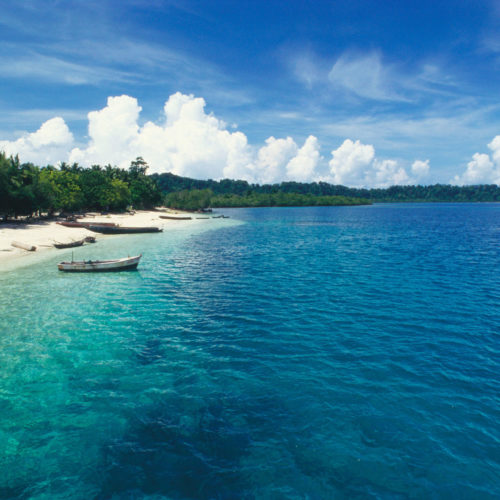 Many years in the making, this elegant rustic resort provides individual cavernous villas, which all feature, polished reclaimed wooden floors, domed thatched roofs, dreamy canopy beds, cool modern bathrooms and large sit-outs ensuring every comfort in your own private paradise.
Another highlight of a stay here is the exquisite, elegant cuisine, which is prepared by an army of gourmet chefs and which is a true distillation of the Andamans' culinary identity. There are several restaurants within the property, including the sleek Turtle House Restaurant, with its open lounge deck, serving international cuisine and the freshest seafood.  Feast on spice-laden dosas, sushi, fragrant curries and lashings of creamy coconut ice cream. The menu is so extensive—and your culinary whims are so well catered to—that it's easy to forget you're poised at the edge of the Earth.
The tree-fringed Olympic sized swimming pool is utterly enchanting, and most certainly the largest on the island.  There is also a signature Jiva Spa to enjoy.
Havelock Island is a beguiling place to while away the days, wandering through the tiny market town, walking or cycling through the lush countryside to deep-sea fishing and snorkeling ventures, giving you the chance to spot the indigenous giant sea turtles and gentle manatees.  For the adventurous souls, head out for a spot of night kayaking: setting off into the mangroves, you will be illuminated only by the dazzling canopy of stars overhead and the magical phosphorescence marbling the waters below.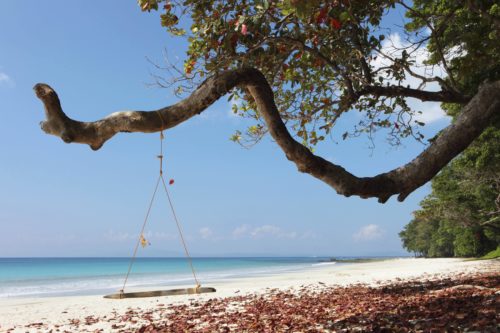 Taj Exotica
Inside look at Taj Exotica Resort & Spa, Andamans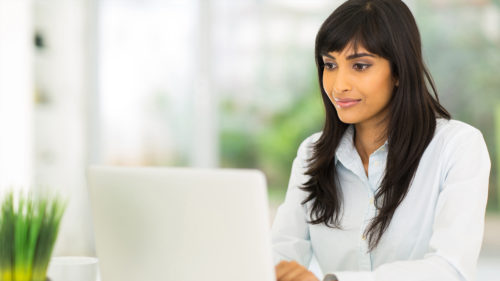 Speak to one of our travel experts