Taj Falaknuma Palace, Hyderabad
Discover Taj's 100th Hotel. The Taj Falaknuma Palace made its debut in 2010 as Taj's 100th property.
Passed on for generations like a precious jewel, this was the royal guesthouse of Nizam Mehboob Ali Khan. After ten years of sensitive restoration, a new life has been infused into this sixty room private palace sprawled across 32 acres of verdant and unique themed gardens.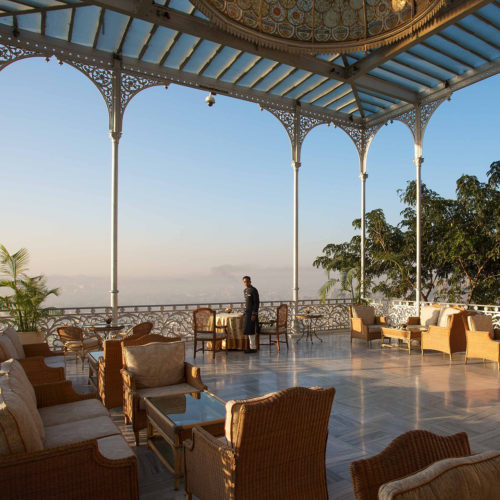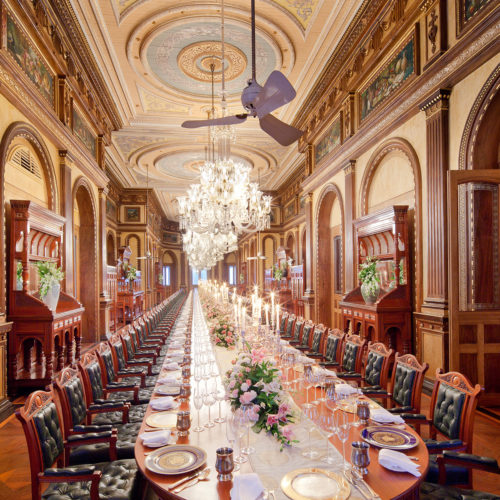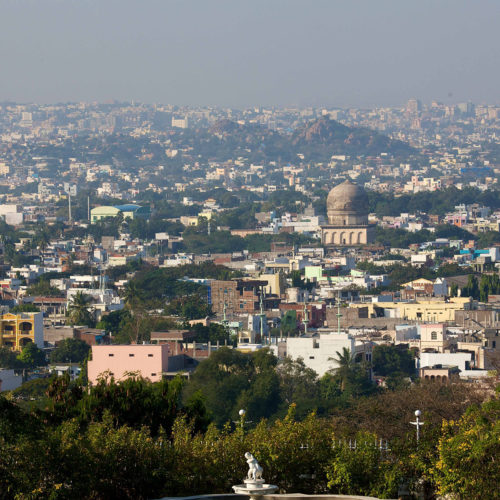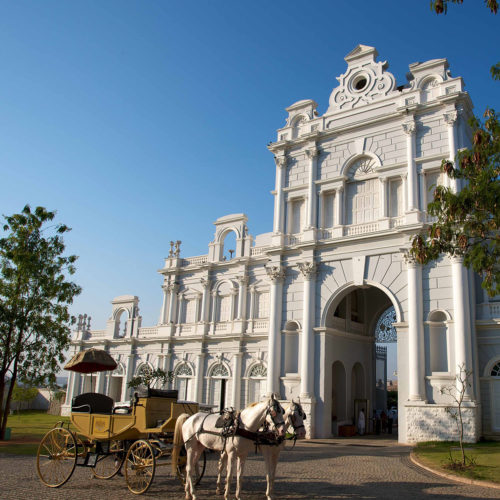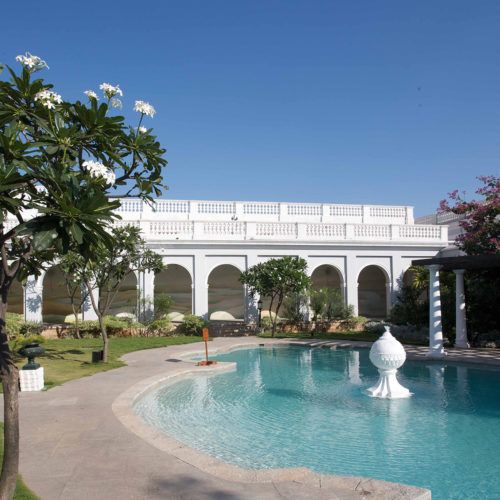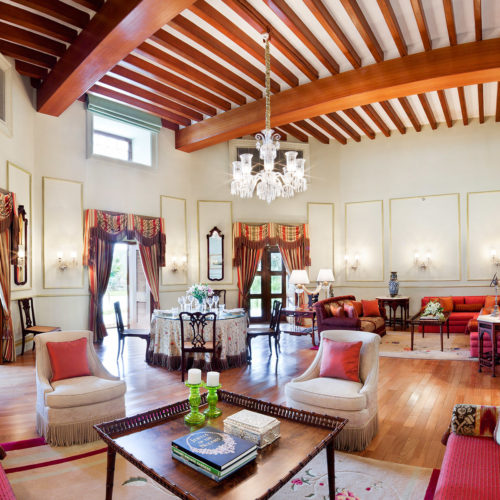 Truly live like a king and stay in one of the 60 state rooms & suites in this pale blue palace in the sky. Set high above the royal city of Hyderabad the palace is replete with large Venetian chandeliers, rare furniture, grand marble staircases, priceless statues, and murals encased in ornate frames, a world-class collection of crystal as well as the Mughal, Rajasthani and Japanese gardens personally conceived by the Nizam.
The Taj Falaknuma is one of the most beautiful palace hotels in India and features in one of our client stories. The stunning building is one of the best things to visit in Hyderabad, and features in our Secrets of the South itinerary and article.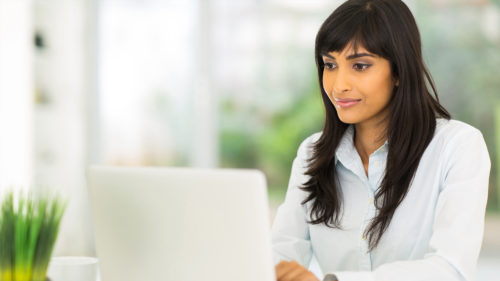 Speak to one of our travel experts