Trident, Hyderabad, Andhra Pradesh
One of the latest offering from the excellent Trident portfolio Trident, Hyderabad is set amongst 3 acres of lush, tropical gardens.
The stylish hotel offers 362 well-appointed guest rooms within its elegant edifice.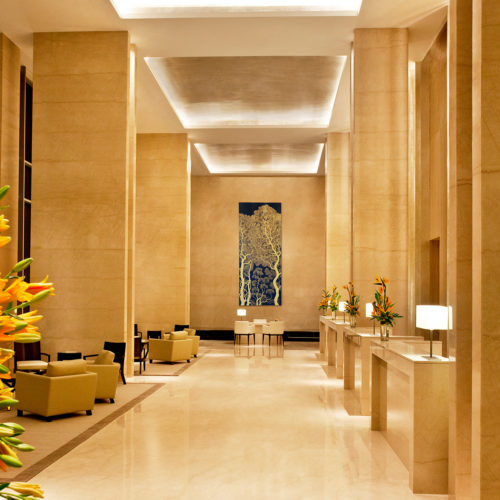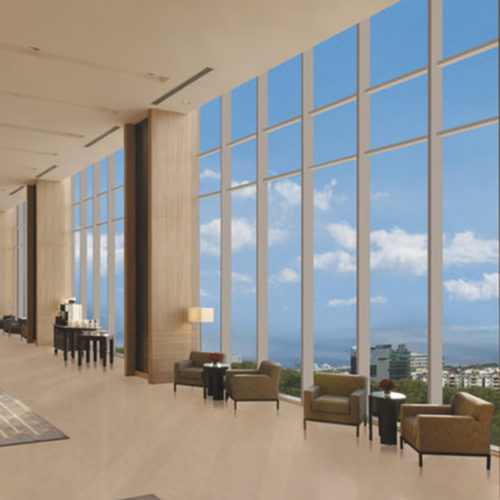 Proving to be a real hit with the local glitterati, the restaurants and bar at Trident, Hyderabad offer a wide selection of varied cuisine that include the All Day Dining restaurant, the Indian Restaurant and the Italian Restaurant.
Recreational facilities include a spacious spa, along with a state-of-the-art Gymnasium. The Yoga room is a perfect place for guests to practice the ancient Indian discipline both independently or in a class setting. The swimming pool, overlooking the adjoining park provides an enjoyable option to unwind.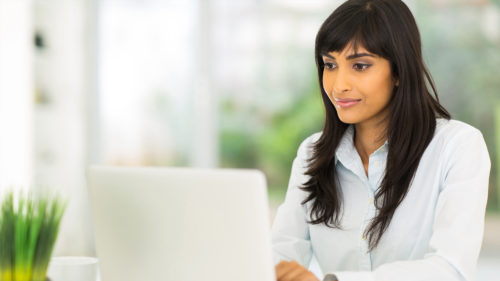 Speak to one of our travel experts