The Ultimate Travelling Camp, India
The Ultimate Travelling Camp, is a unique concept where guests can now access some of the most remote and beautiful corners of northern India whilst staying in true glamping style, like the travelling kings of old.
Choose from The Chamba Camp Thiksey, Ladakh where the camp sits at the base of the mighty Thiksey monastery in an idyllic meadow setting in the Leh region. Or head over the high mountain passes and into the deep interiors of Diskit into the enchanting Nubra Valley where the second Chamba Camp is based. Both Camps combine to make a fully and vibrant itinerary of land of the Lamas. Both camps operate throughout the summer months.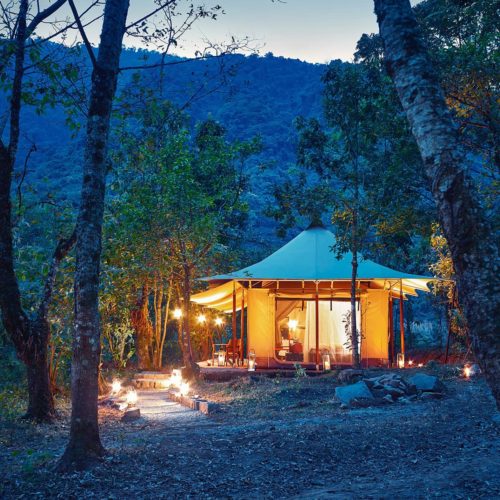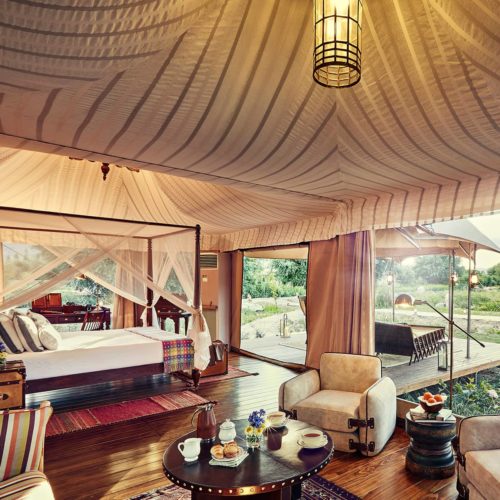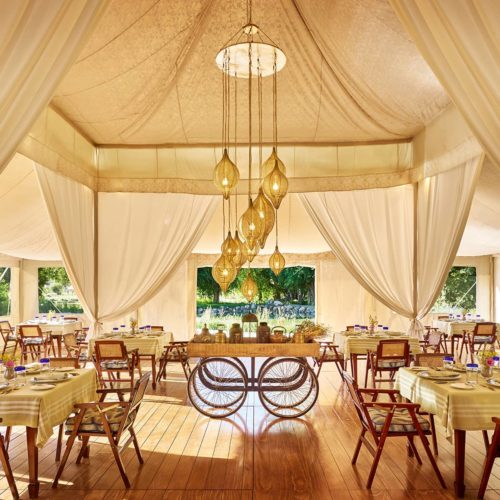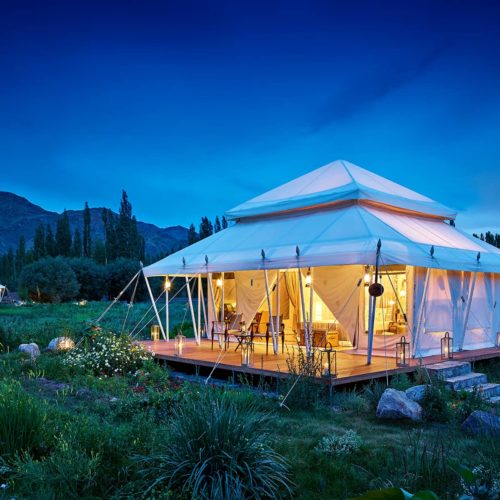 In the furthest northeastern reaches discover the ancient tribes of Nagaland where during the annual ten day Hornbill festival in December the Kohima Camp comes to life. During the festival guests can experience a melange of cultural displays from all 16 tribes of Nagaland, showcase their rich heritage in this colorful pageant. Each day brings forth their vibrant performances, crafts, sports like archery and wrestling, food fairs, games and religious ceremonies.
Whilst each of the camps has a unique setting and feel, all are replete with luxurious tents, wooden floors, four poster beds, fine furnishings and pretty bathrooms. There are also many facilities on site to allow you to immerse fully in your surroundings or simply sit back and enjoy the comforts of one of the worlds most luxurious camps.
Each of the Camps provide an excellent array of cuisine, artful blending in local recipes and ingredients indigenous to the region. At Chamba Camp, Thiksey guests can enjoy a private dinner on a jetty at one of the lovely ponds or a private lunch in the meadow. The Campfires are very atmospheric and the cashmere ponchos a real treat.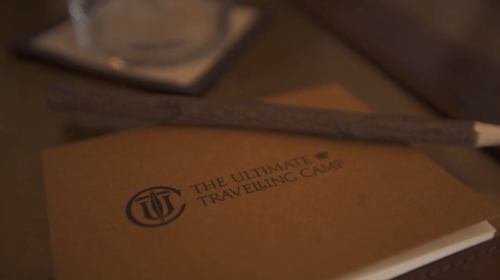 The Ultimate Travelling Camp
This is where luxury and nature share a tent. Look inside The Ultimate Travelling Camp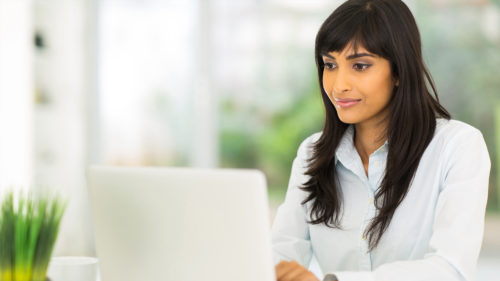 Speak to one of our travel experts