For someone who claims not to have a sweet tooth, Chef Surbhi Sahni certainly knows her way around a dessert menu. The New Delhi-born chef relocated to New York after a string of jobs at high-end Indian hotels. It was in the Big Apple that she found herself working – and excelling – in pastry. After stints at restaurants like Tamarind, Amma, and Picholine, she joined forces with husband Hemant Mathur at the sensational Devi.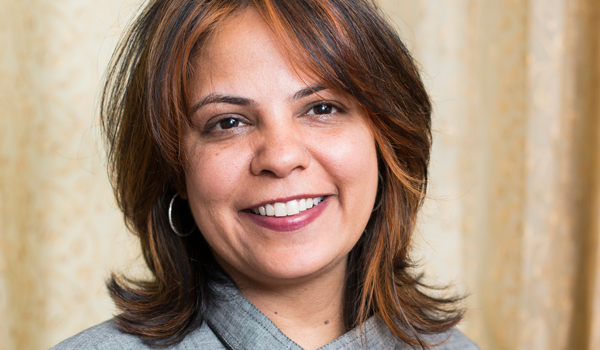 Surbhi Sahni is renowned for her inspiring and experimental desserts © Samira Bouaou
Now, Surbhi Sahni is best known for Bittersweet NYC, a dessert catering service and online shop where her inspired creations are sold. Her treats, from chai-spiced panna cottas to mithai truffles, use traditional Indian ingredients like curry leaves, coriander, ginger, and cardamom, blended with Western pastry techniques. The result is decadent and thoroughly unique – and well worth seeking out.
Greaves: How did you go from cooking in Delhi to becoming a leading pastry chef in New York?
Chef Surbhi Sahni: 'I'd been working for about five years in different hotels in Delhi before moving to New York in 1999. I felt a need to further investigate food on an academic level, so I did my masters at NYU in Food Studies and Food Management. Around the same time, I walked into a job where they were looking for someone to make cookies. In India, I was running a kitchen with 30 people under me, so making cookies was not that difficult! I took it because I needed it and that started my work in pastry. When the pastry chef left, the catering place promoted me.'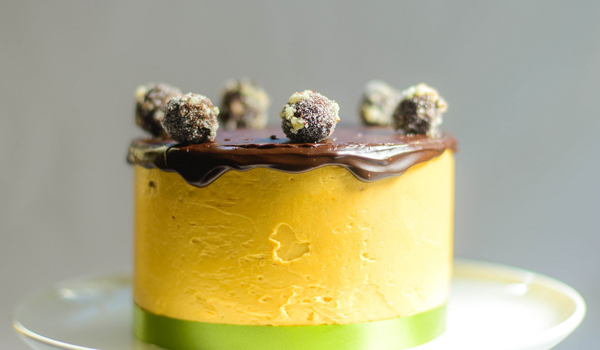 A delectable pistachio, cardamom, and caramel cake © 1000words studio
How challenging has it been to establish an Indian-inspired dessert concept in New York?
'Funnily, I'm not very fond of sweets, so desserts were challenging in the first place. But I did find that there was something missing in the New York dessert scene, in terms of flavor profile and texture – nothing tasted like the sweets I grew up eating. Bittersweet was also about memories. I was reconnecting with a part of me that was missing things I grew up with.
To give you an example, a lot of us grew up eating pineapple cake in Delhi, Mumbai, and Bangalore. I missed it so much that I created a pineapple upside-down cake – but the pineapple was cooked in black pepper and chilli.'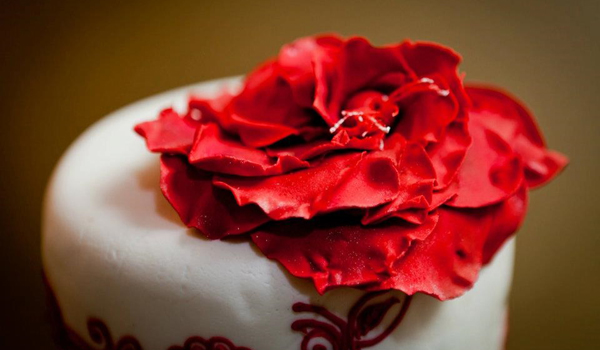 Sahni's desserts blend Eastern and Western influences © Melissa Hoom
Indian desserts tend to lean heavily on sugar. How do your desserts retain a traditional essence while employing more savoury flavors?
'As Indians, we're big fruit eaters. Adding a bit of spice to fruits is so common – think raw mango sprinkled with chilli powder. I like to use ingredients like rose, poppy seeds, green and black cardamom, garam masala, lemon, lime, and coconut. Some desserts are even made with curry leaves or black pepper.
I like to think of sugar as a supporting element. Even the kheer [rice pudding] we made at home while I was growing up was never cloyingly sweet. I've worked with Devi's sous chef for 14 years now, and we always struggle with this sweet conundrum. I'm constantly cutting sugar and he keeps saying, 'Surbhi, it needs more!"
Is there a signature creation that you're particularly proud of?
'Recently, for a wedding, I created a coconut rice pudding served with crunchy hot samosa, stuffed with coconut and khoya [milk solids], and chocolate mousse. I've done different versions, like a chilli chocolate samosa served with fresh mango and strawberries, and they've all been very popular.'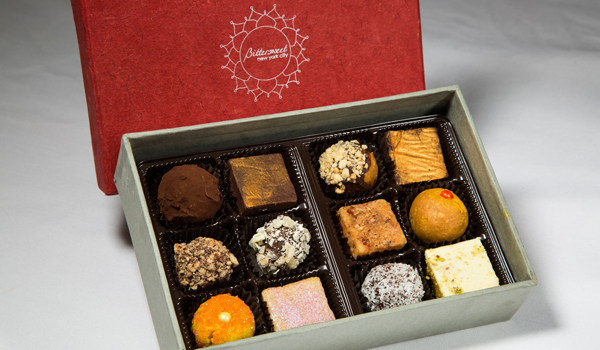 Bittersweet NYC sells boxes of mithai "truffles" © Cris Vitola
You've designed the dessert menus at Hemant Mathur's restaurants. How does the husband-and-wife partnership work?
'We've collaborated on hundreds of recipes together. I've learnt so much from him about spicing and balancing flavors, and he has learnt a lot too. I'm a home cook and have a very different touch – when he cooks at home (like once in three years!), you can taste the difference. But I have a free hand in designing the menus, and he trusts me a lot.'
Has the profile of Indian food changed in New York since you started your career?
'When I started working, Indian cooking was looked down upon. Now, it's a different world. People are more conscious of regional differences, and that Indian food is about more than just heat and spice. They understand the difference between home-style vs. restaurant cooking, as they have Indian friends and dine with them at home. It also helps that people are traveling to India more.
As chefs, we are becoming more aware of using better ingredients and techniques. Next, I want to see a serious, James Beard-calibre Indian cookbook.'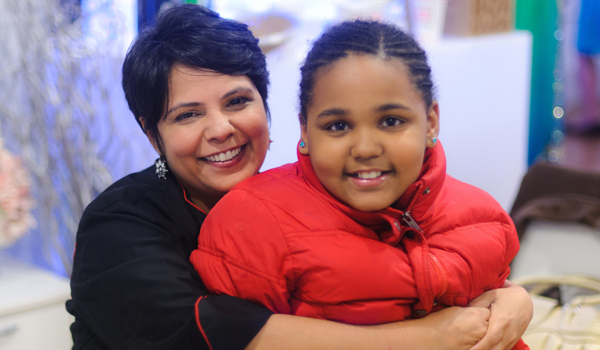 Chef Surbhi Sahni keeps family close © 1000 words Studio
Do you have any plans for further expansion?
'I'm trying to put my products in mainstream stores across the country. A lot of them are gluten-free, and they're artisanal products with no preservatives. Some of these recipes have been in existence in India for thousands of years. To bring further recognition to Indian desserts would be amazing.'
Can you recommend any restaurants or dishes in Delhi and beyond?
'I love panipuri [puri stuffed with chickpeas, potatoes, and onions], and go eat some the minute I land in Delhi. Kaleva in Gole Market makes the best Bengali sweets. I love Anupama Sweets in Kailash Colony. In Ajmer and Jaipur, you have to get chikkis [peanut and jaggery desserts] in the winter. Try the ghewar [syrup-soaked sweets] in Jaipur and the pedhas [semi-soft, milk-based sweets] at Brijwasi Sweets in Mathura.'
Could you share one baking tip for budding pastry chefs?
'I like my cakes to be soft but very light. This is a technique I learnt very young – you have to sieve your flour at least three times. I put my oven temperature at 175 Celsius, pop my cake flour in for a minute, pull it out, and sieve it. Do that three times.'