Chef Vicky Ratnani is an explorer at heart – and nowhere is that more apparent than in his cooking.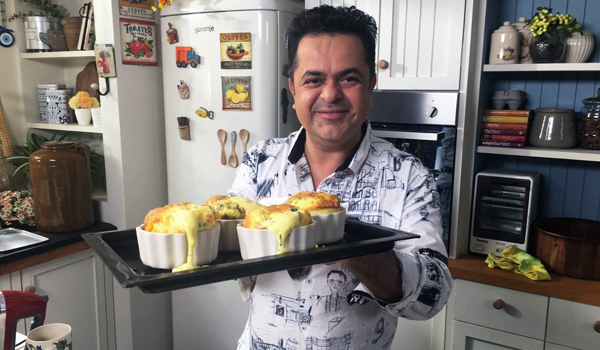 Chef Vicky Ratnani has had a long and exploratory culinary career © Chef Vicky Ratnani
The chef, cookbook author, and food television host was one of the first to bring molecular gastronomy to India. In Mumbai, his restaurant Aurus was a culinary beacon, as well as a white-hot watering hole for the rich and glamorous; at his second restaurant, Nido, he furthered his explorations with modernist cuisine. Outside of his restaurants, Ratnani also cultivated a growing fan base with his show, Vicky Goes Veg, and accompanying cookbook.
Today, Chef Vicky Ratnani is at the height of his influence, and runs the destination-worthy Korner House in Bandra. We sat down with the culinary maverick to learn more about his inspiring and globetrotting journey through food.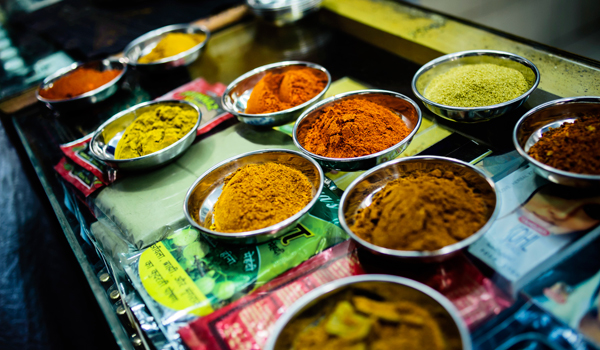 Much of Ratnani's work in the kitchen has involved bringing new techniques to classic Indian flavors © JPhT/iStock
Greaves: You were one of the first to introduce molecular gastronomy to Indian diners. What were the challenges involved in the concept?
Chef Vicky Ratnani: 'People think molecular gastronomy is all about foam and caviar, but really it's about applying the scientific principles of physics and chemistry to food. The ingredients are not cheap, a certain skill-set is needed, and it has quite a niche appeal. It's also a high maintenance cuisine that needs high-tech equipment – rotary evaporators and other tools are often very expensive.
Today, my cooking is still progressive; it's technique and produce-driven. You will find elements of foam and liquids, and we use tools like dehydrators in our kit. It's modern food with ethical values towards seasons and produce.'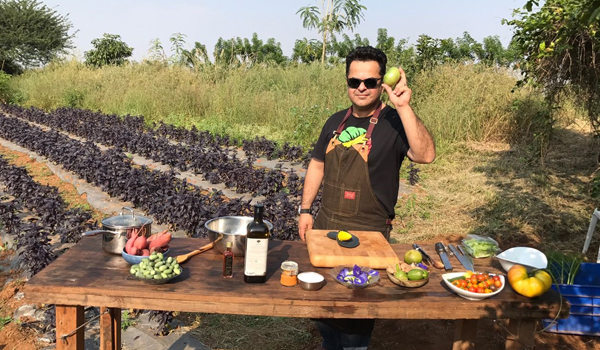 Chef Ratnani leads a cookery demonstration on a farm in Pune © Chef Vicky Ratnani
Tell us about what you do at The Korner House. What guides your cooking these days?
'At The Korner House, we aim to avoid tampering with our ingredients too much. If we're cooking a nice breast of chicken, we brine it, marinate it and cook it on charcoal. At the end of the day, it's real food – the chicken does look like chicken!
If you look at our menu, you will find influences from the Mediterranean, Korea, the Middle East, and beyond. The cuisine is not strictly inspired by geography, but by ingredients. I use pak choi to add an East Asian element, for instance.'
Your show, Vicky Goes Veg, and its book adaptation both seem to promote yet another side of modern Indian cooking – would you say that's the case?
'Yes – in Mumbai, the paradigm is definitely shifting towards healthy food. But sometimes we have diners who can take it a bit far. Once, a customer said that she was avoiding gluten and eating healthfully, and then proceeded to pour three and a half tablespoons of olive oil over her sweet potato and showered it with Parmesan.
That upsets me. I don't think we should compromise on taste. Food needs to have oomph and taste, but it doesn't necessarily have to be rich in fat or grease. Instead of using butter or cream, I like to experiment with different spices, seasonings and flavorings.'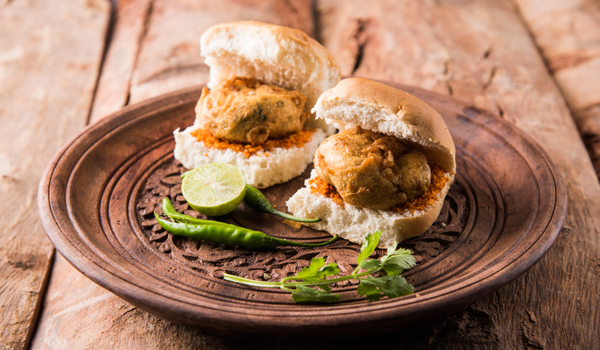 It's not a trip to Mumbai without vada pao, a recommended local dish © subodhsathe/iStock
What else is currently on-trend in the Mumbai dining scene?
'Modern Indian and quirky regional food. A lot of people are trying to bring forgotten Indian dishes back to the table. They're also getting a bit quirky and relaxed in the way food is served. I see the growth of casual chic dining.'
Do you have a signature dish that you're particularly proud of?
'My asafoetida-roasted pumpkin, my coconut water-poached lobster, and my masala chai-poached chicken.'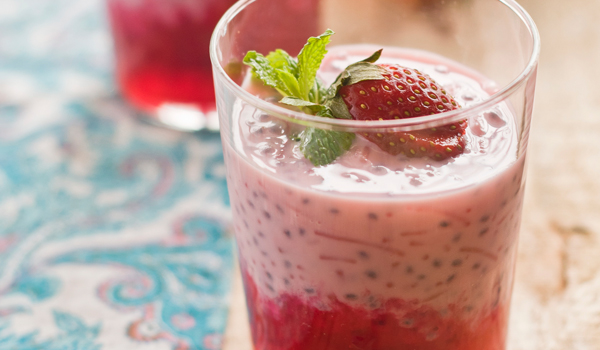 Falooda is one of Chef Vicky Ratnani's favorite Mumbai dishes © anshu18/iStock
Where does a chef eat out in Mumbai?
'I like Trishna and Mahesh Lunch Home for coastal seafood; like all Mumbaikars, I need a vada pao (a fried potato patty sandwich) fix once in a while. I love the faloodas (dessert flavored with rose syrup) at Badshah, and I like to eat at Mohammed Ali Road during Ramadan.'
Can you offer a handy tip to our readers who love Indian food and cooking?
'Don't forget that Indian food is not just about curry – there's a whole range of flavors to experiment with.'