In January, Greaves's UK Director Tanya Dalton set off on an incredible tour of the Andaman Islands. Learn more about these one-of-a-kind islands—which travel insiders are tipping as one of the year's must-visit destinations—and read Tanya's spellbinding account of her tropical adventures.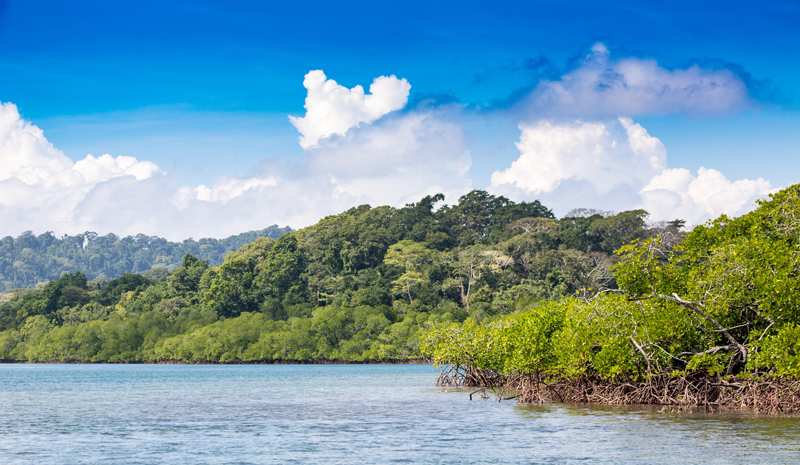 The allure of the Andaman Islands is undeniable. A far-flung archipelago at the edge of the Bay of Bengal and the Andaman Sea, the islands are rich with evocative associations. Think: ancient tribes, cerulean seas, antique forests, volcanic nature, and exotic wildlife. Our adventure was bristling with promise.
Our journey began in India's southern state of Tamil Nadu, which is famous for its vibrant temples and coastal bustle. We enjoyed a whistle-stop tour of the hospitable, seaside city of Chennai, from its soaring, rainbow-hued gopuram (temple towers) and whitewashed churches to its busy street life and fragrant coffee shops.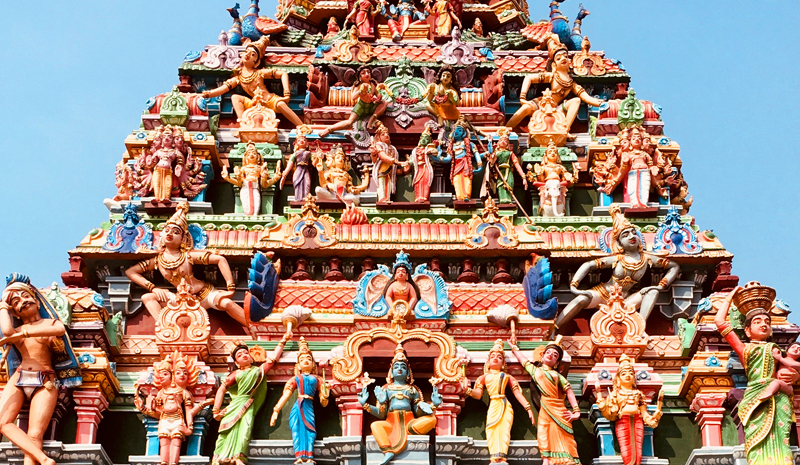 We then set off for Port Blair, the capital of the Andaman Islands, intoxicated with the promise of discovering another side of Indian life.
The Andaman & Nicobar Islands comprise more than five hundred islands, of which fewer than forty are inhabited, some by indigenous communities. It wasn't until the 1850s when the Jarawa, Onge, Sentinelese and Nicobar tribes first came into sustained contact with outsiders, and today, they still live independently. Whilst no foreigner is allowed to visit the tribal reserves, it was fascinating to wander the local bazaars and markets of Port Blair, and to catch a glimpse of the Andamans' rich cultural diversity.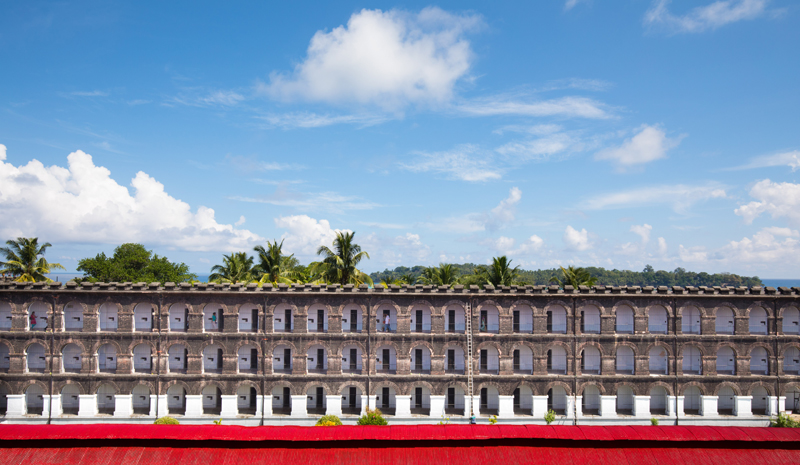 In Port Blair, we also had the chance to visit the Zonal Anthropological Museum (where we learned more about the Andamans' centuries of tribal culture) and the savagely beautiful Cellular Jail, a sinister remnant of its colonial past.
Sadly, our fleeting visit didn't afford us time to visit the Chatham Saw Mill—one of the oldest surviving saw mills in Asia—or the enigmatic Ross Island, which served as the local headquarters of the British Raj from 1858 to 1941. Less than a square kilometre, this tiny island has since been reclaimed by giant roots and vivid vines encircling the colonial-era ruins. Any travelers who visit are promised a glimpse of the Victorian past, as the churches, houses, tennis courts and a bakery all slowly dissolve back into the land. Both are the perfect excuse for a future discovery tour.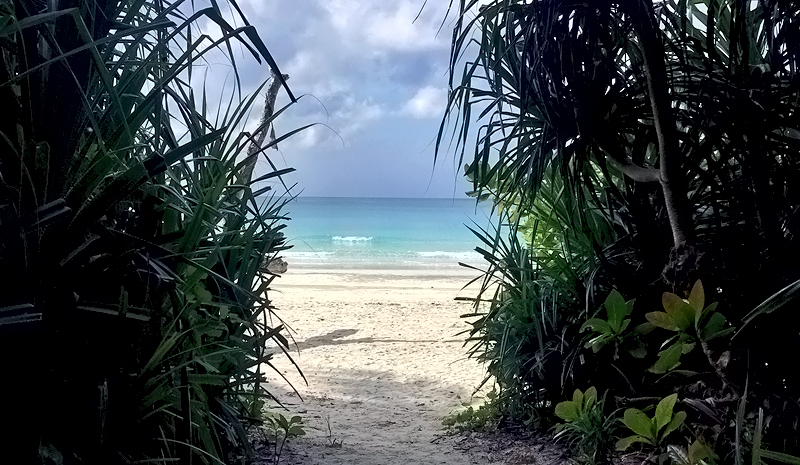 A short, smart boat ride later and we reached our next stop: Havelock Island. A picture-perfect postcard of a destination, the heavily forested island has several beaches, but none quite compare to the scale and raw beauty of Radhanagar Beach (also known as Beach No. 7). Ranked amongst the world's loveliest seafront stretches, with its Champagne-hued sands and azure seas, Radhanagar Beach has another advantage: it's just feet from the long-anticipated Taj Exotica Resort & Spa, which makes its debut this year.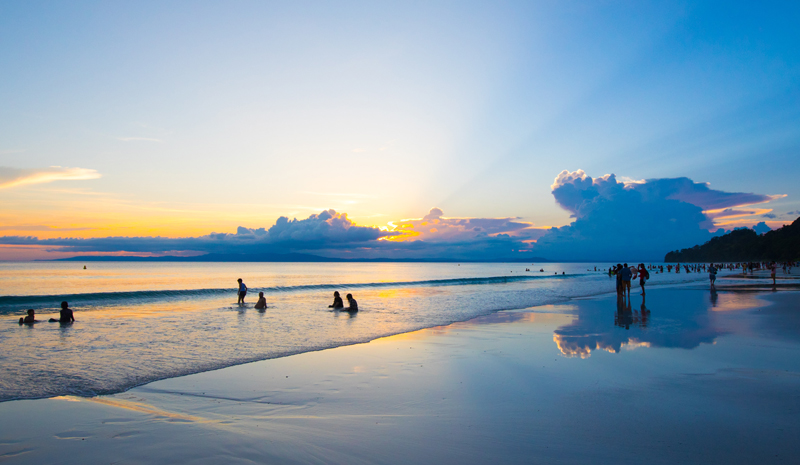 From sunset walks on the beach to the luxurious accommodations, our stay at the Taj Exotica was a sheer delight. The cavernous rooms, which featured polished reclaimed wood floors, domed thatched roofs, dreamy canopy beds, and cool modern bathrooms, made us feel that we'd truly arrived in paradise. Whilst several of the hotel's restaurants, rooms, and spa features are still waiting to be unveiled, the sleek Turtle House Restaurant, open lounge deck, and tree-fringed Olympic pool were utterly enchanting, and more than enough to give us a true sense of this special place.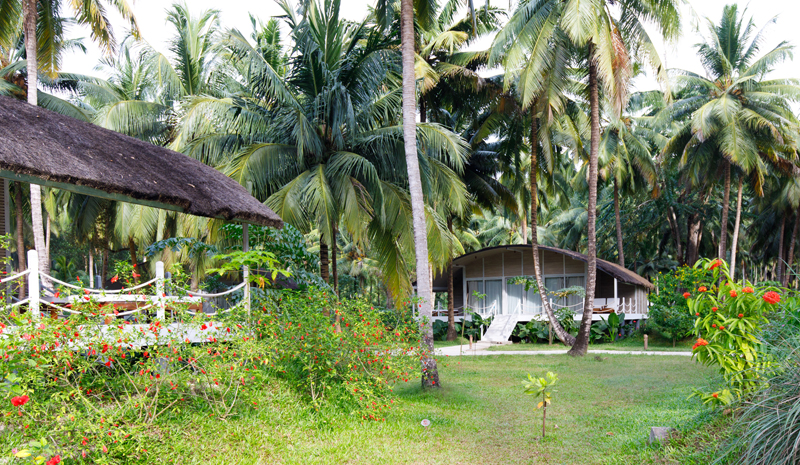 Another highlight of a stay here is the exquisite, elegant cuisine, which is prepared by an army of gourmet chefs and which is a true distillation of the Andamans' culinary identity. We dined on exquisitely fresh seafood and delicate sushi, feasted on spice-laden dosas, and indulged in lashings of creamy coconut ice cream. The menu is so extensive—and your culinary whims are so well catered to—that it's easy to forget you're poised at the edge of the Earth.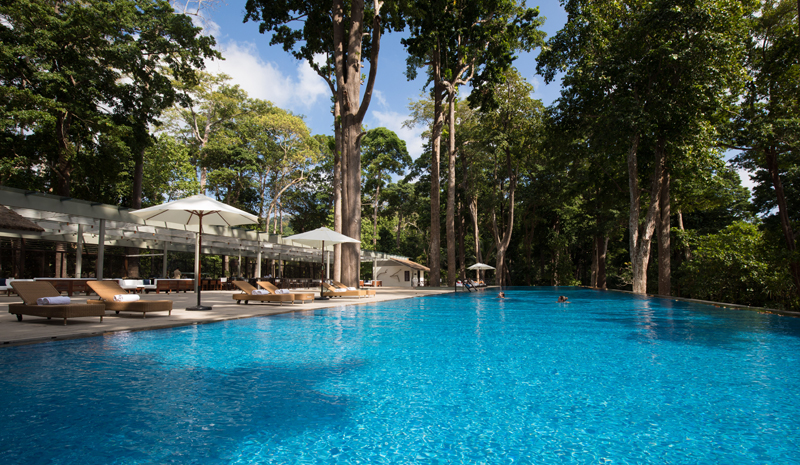 We quickly discovered that Havelock Island is a beguiling place to while away the days, which we did with great abandon. Our experiences ranged from mangrove tours and a wander through the tiny market town to deep-sea fishing and snorkelling adventures, which gave us the chance to spot giant sea turtles and gentle manatees. The most memorable highlight was our night kayaking trip: setting off into the mangroves, illuminated only by the dazzling canopy of stars overhead and the magical phosphorescence marbling the waters below, it felt like a scene straight from The Life of Pi.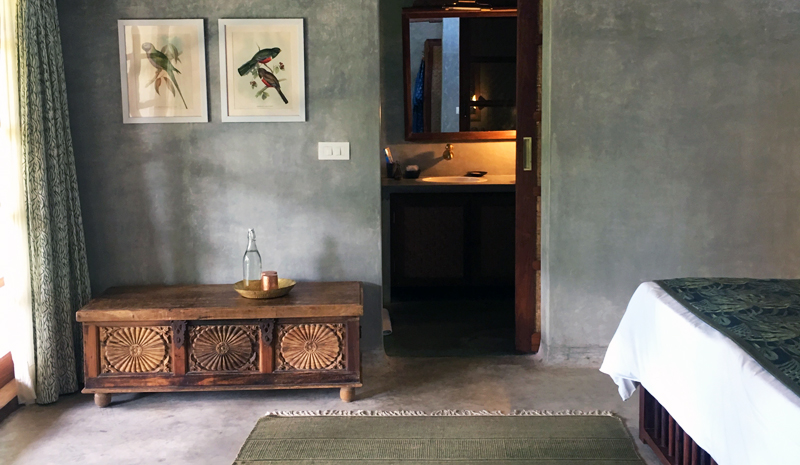 Our final stop on Havelock Island was Jalakara, an achingly hip boutique hotel. Perched on a little hillock, which surveys the surrounding forests and coconut plantations, the seven-bedroom villa provides a dose of island chic in a very wild and remote setting. The rooms have been created using polished concrete, fine cottons with delicate Jaipuri prints, and are outfitted with finds from the owners' own travels.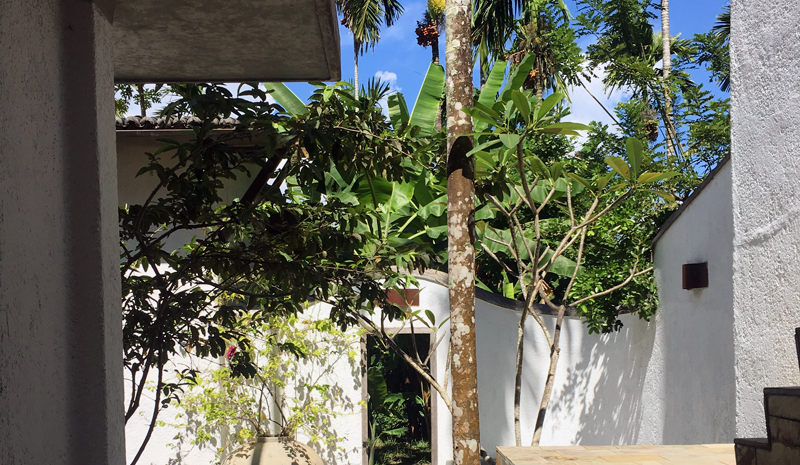 Every choice made at the villa hotel is designed to lull you into the tranquil pace of tropical life, from the summery music that soundtracks the outdoor pool to the funky companion bar and menu full of local produce. We ended our stay with a memorable sunrise scoot down to a secret stretch of beach, emerging from the jungle undergrowth to tumble into yet another paradise. We snorkelled and sunbathed without any other company, aside from the marine-life of the shallows below. It was pure heaven.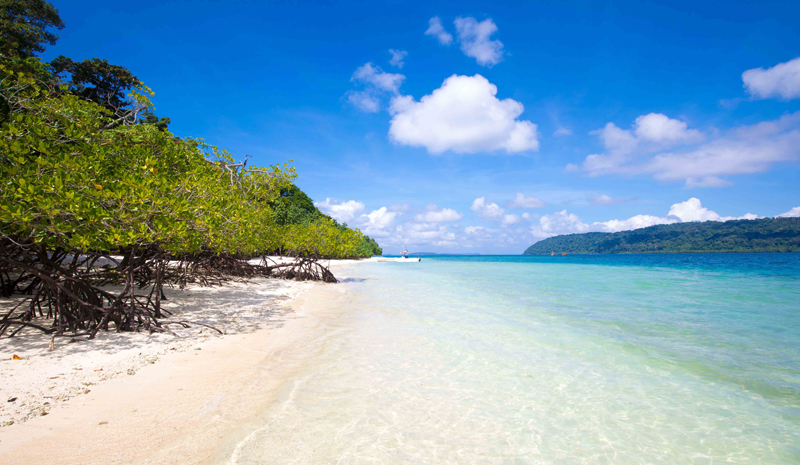 Planning your own trip to the Andaman Islands? Our Temple Towns and Barefoot Beaches itinerary will whisk you away on a once-in-a-lifetime adventure.
Feature images © Chris Caldicott and Tanya Dalton