One of London's hottest new openings isn't actually new.
Though Jamavar's London location is its first international outpost, it's been one of India's leading fine dining destinations since the late 1990s. As the signature restaurant at The Leela's lavish hotels in Bengaluru, Chennai, Goa, Mumbai, and New Delhi, Jamavar offers up all the world-class hospitality, culinary eclecticism, and impeccable style that The Leela brand suggests.
Now, the Jamavar concept has at last made the leap overseas. And there's even better news for diners in the capital: the kitchen is being helmed by celebrated chef Rohit Ghai, who earned huge acclaim for his cooking at the Michelin-starred Gymkhana.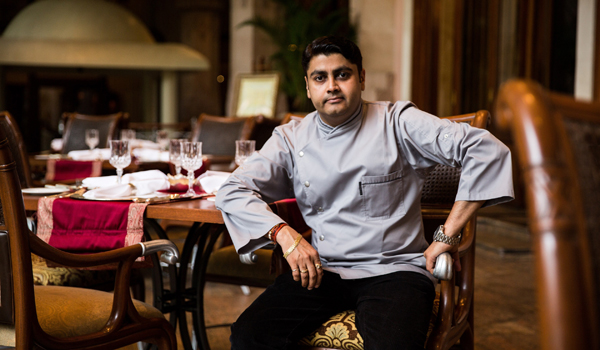 Formerly of Gymkhana, Rohit Ghai is now leading the kitchen at Jamavar © The Leela
We caught up with chef Rohit Ghai to learn about Jamavar's haute street food menu, its botanical cocktails, and what makes its approach to hospitality special.
Greaves: Jamavar has five other locations around India, but this is its first outside of the Subcontinent. What's in store for the London location?
Rohit Ghai: 'When it was first founded in the late 90s by The Leela's Managing Director, Jamavar's aim was to take two completely different cuisines and sets of flavors-from the north and south of India-and unite them with a singular menu and fine dining experience. Jamavar London takes the same holistic approach to Indian cuisine as its siblings. The menu showcases the varied flavors of the royal kitchens of the North, along with succulent options from the shores of the South.'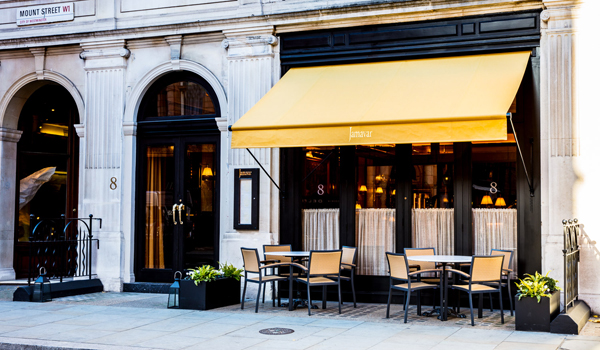 London is the first international outpost for the fine dining destination © The Leela
What do you think makes Jamavar's – and by extension, The Leela's – approach to hospitality special?
'The Leela's approach to hospitality reflects the centuries-old tradition of "atithi devo bhava," which literally translates to "the guest is God." We take pride in creating truly personal and authentic experiences and showing a special regard for every guest who crosses our threshold. At Jamavar, we look for every opportunity to convey the essence of India.'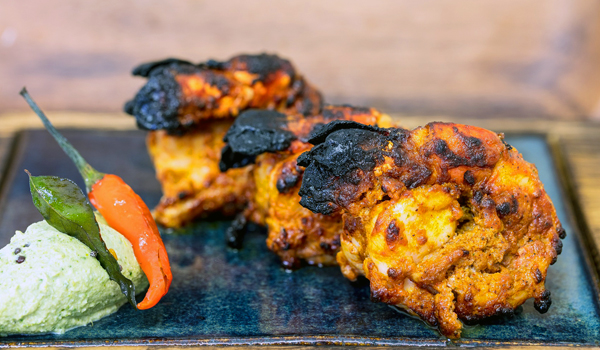 Jamavar's menu blends North Indian and South Indian influences © The Leela
Tell us about the menu you've developed for Jamavar. What are some of the standout dishes?
'From the north, guests can savour hearty dishes like kid goat shami kebabs with chur chur parathas. From the south, they can sample seafood-leaning plates like scallops bhel and lobster nerulli. I've also created special tasting menus inspired by my travels throughout India.'
You've worked in several Michelin-starred kitchens. In your experience, what sets a Michelin-starred dining experience apart? Is it your ambition to earn a Michelin star at Jamavar?
'Excellent techniques, top ingredients, and uncompromising quality help set apart Michelin-calibre dining experiences. Of course, I have my dreams for Jamavar London, and I hope that we'll take Indian cuisine to another level. Right now, we're working hard to deliver the best we can for our guests.'
You earned a great deal of acclaim for your cooking at Gymkhana. What did you take away from your time there?
'I was looking after a two Michelin-starred kitchen with lots of pressure and learned a tremendous amount, ranging from guest preferences to operational and management strategies. My biggest takeaway was that it takes passion and motivation from everyone on the team to create a winning dining experience!'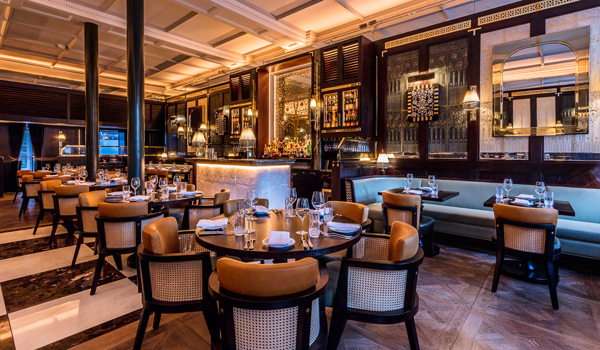 Enjoy lavish hospitality typical of The Leela name © The Leela
Is it fair to say, in your view, that London is one of the world's top cities for food lovers?
'Yes, absolutely. London is a city of diverse cultures and palates. It offers such a huge variety of ingredients to experiment with. Above all, the people are simply lovely and really embrace and enjoy cuisines from all parts of the world.'
How has London's approach to Indian dining changed in recent years?
'In recent years, Indian cuisine in the capital has grown a lot. We've seen new focus on India's different regional cuisines, and we've also seen it evolve into an East-meets-West fusion space.'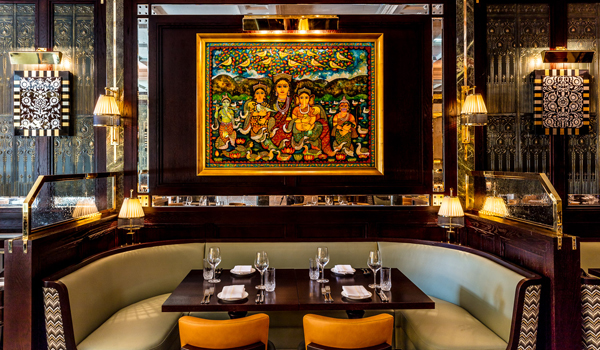 Jamavar is set to be one of London's top Indian eateries © The Leela
London is also a cocktail-loving city. Tell us a little bit about the cocktail menu at Jamavar – did you have a hand in creating drinks that would pair well with the food?
'I always work closely with our sommeliers and the bar team to create interesting cocktails and wine pairings for our dishes. We have some great botanical cocktails, infused with spices and herbs, that are bound to surprise and delight!'
What tip would you give to aspiring young chefs?
'A passion for cooking is the one essential. Success in the kitchen often comes from curiosity and experimentation, so having a passion lends itself to developing your skills. The best meals come from cooking with heart and soul.'