Isla Van Damme doesn't fit the profile of typical entrepreneurs in India. Now in her 60s, Van Damme – who prefers to go by Loulou – is originally from Belgium but has spent much of her life in the subcontinent. A restaurateur, fashion designer, interior stylist, and hotelier, her wealth of experience is evidence of her free-spirited, creative approach.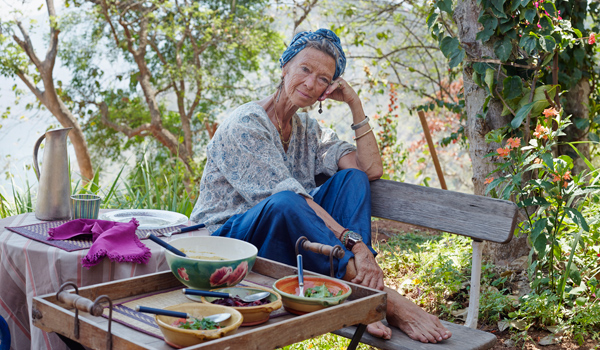 Isla Van Damme has worked as a stylist, restaurateur, designer, and hotelier © Simon Roberts
Currently based in Tamil Nadu, where her guesthouse is a magnet for fellow artists, Isla Van Damme seems to have fit five lifetimes' experiences into one. We sat down with Isla to learn about the story behind her various endeavours, her insider tips for travelers to India, and the inspiration behind her impossibly chic personal style.
Greaves: As a renaissance woman, you've worked as everything from a fashion designer to a hotelier. How do you balance your different creative pursuits? What are you feeling most inspired by right now?
Isla Van Damme: 'It would be difficult for me to perceive a life focusing on one activity! It's such an amazing world we live in, and there are so many options for us to pursue.
At the moment, I am most inspired by my recent project, the Bungalow Eight store in Bombay. There I fulfil my passion for interior designing and clothes. But my great love is my guesthouse: where you can share rare moments of peace in a pristine hill, share yoga, good food, treks, laughter and interesting conversations!'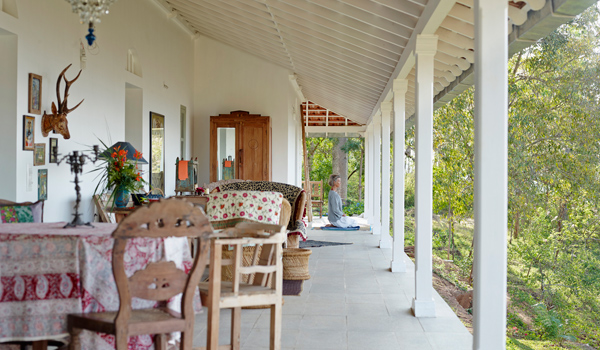 One of Van Damme's current projects is her Tamil Nadu Hill House © Simon Roberts
How have India's luxury offerings changed in recent years? What do you think most luxury travelers to India are seeking?
'To tell you the truth, I am not an uber luxury fan! Luxury hotels in India can compete with any country. What appeals to me more is the increasing interest in homestays and guesthouses, and India has really moved ahead in the last eight to 10 years.
What a traveler now wants is a connection with the country, its customs, its history, home cooking, meeting locals, away from the "what's your room number" culture of hotels!'
Having lived across the subcontinent, which destination do you feel most connected to, and why?
'What a terrible question ­- it's harder than choosing cheese from a platter in France! I must give two favorites: Hampi and Mandu. It's the history in the old stones, the magnificent architecture, the lovely nature around these places, the boulders, the baobab trees, the chai in a small dhaba . . . and the chance to dream of life in those long-ago eras.'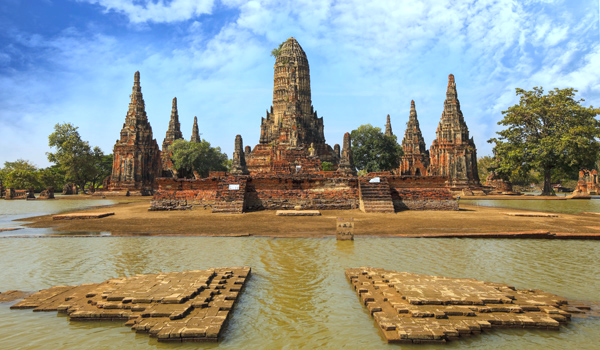 The stunning, historical site of Hampi © nattanan726/iStock/Thinkstock
Do you have advice for first-time entrepreneurs in India?
'My best advice is to come well armed with patience and total dedication. You're in for a tough time, but as it goes, nothing is impossible – nerve-racking yes, but not impossible. Get the very best lawyers to help you out of the maze of contrary information, and hang on!'
You have a very distinct aesthetic approach across your various enterprises. How would you define your style, and what tends to catch your eye?
'My strength is in being able to mingle many styles together, while keeping an eye on comfort – and no bling (or just a little to please some clients!). Color and texture and proportions all play an important part in my aesthetic. Maybe my Belgian blood helps here, as well 30 years of experience running my shop in Brussels, Santosh.'
Your newest venture is in Tamil Nadu. What is it that you're most attracted to in that region's sense of place?
'Hill regions have a very special attraction to me – there's an energy here that I don't find elsewhere. Here I've found peace and quiet, charming villagers, a pristine climate that fulfils all my gardening dreams, no unnecessary luxury (luxury for me is tending to my vegetable plot and serving up these delights on a well laid table, making my bread and dahi and biscuits. No Vuitton bags, and no nightclubs)!'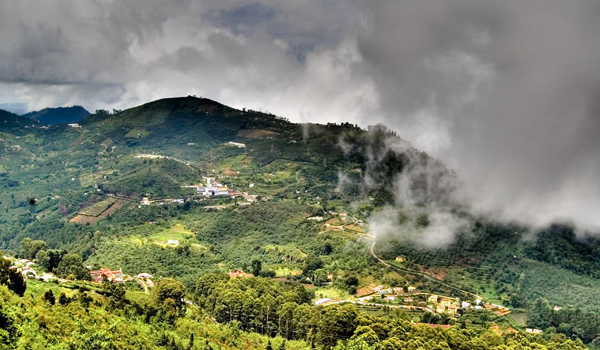 The hills of Tamil Nadu © Varun Suresh/Flickr
What's next on the agenda for you? Are there any new creative pursuits you're eager to try your hand at?
'A return to Goa! With a small group of Goan friends, we'll be setting up a community of organic farmers. I also dream of a building a "cabanon" hut with a tropical garden and vegetables all mixed in harmony around it.'
Which destinations in India are most exciting for visiting creatives right now? Any new restaurants, shops, or culture centers to look out for?
'The art scene in India is very alive! See Shireen at the Chemould Prescott Gallery and Priya Jhaveri's Jhaveri Contemporary gallery in Mumbai. As antiques go, I always pop in to see Farouk at Phillips Antiques. The Dr. Bhau Daji Lad Museum is always a treat.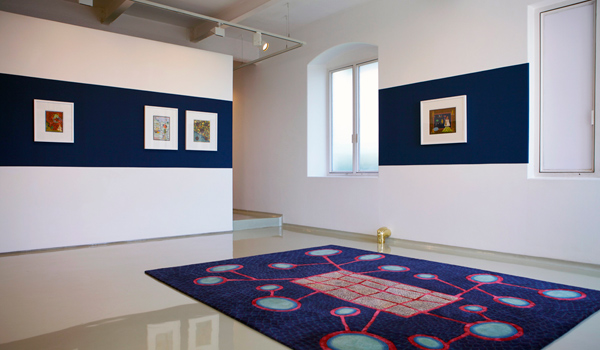 The Jhaveri Contemporary gallery in Mumbai © Jhaveri Contemporary
For clothes, I will of course put Bungalow Eight at the top of the list! For pure aesthetic delight, the new Sabyasachi shop in Kala Ghoda is a bling dream. And of course, I love the good old Khadi shop on MG Road, where nothing has changed in decades. For jewellery I go gaga at Amrapali and love my old friend Kashmiri Abdul at Sofia's Kashmir Boutique – both in the Oberoi shopping arcade.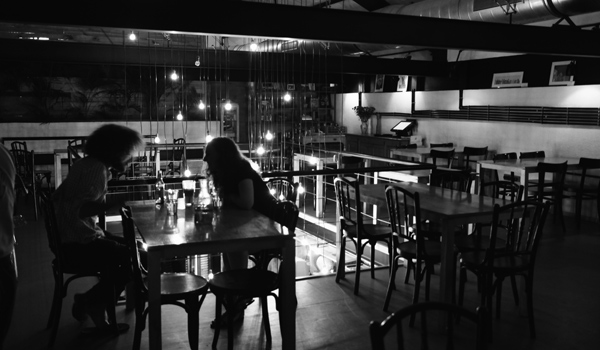 Café Zoe in Mumbai © Café Zoe
Last but not least, food! I love Café Zoe (which is partly Belgian owned!). I still love the seafood at Trishna, and I have just discovered a delightful Parsi restaurant in Bandra called Jumjoji. When I have no time for lunch I have the most mouthwatering toasted veg sandwich from a street vendor on Warden road, and The Pantry in Kala Ghoda is fab too – the best quiches in town!'
Save