There's nothing like a first-hand travel narrative to inspire your wanderlust. Just ask Amar Grover. The Hong Kong-born lawyer-turned-travel journalist has trekked all over the world since changing careers, and has since published photos and written accounts in top publications ranging from The Financial Times to The Telegraph.
We caught up with Amar Grover to discover more about his life on the road. Read on to learn about what it's like to roam Himalayan valleys, explore the jungles of Madhya Pradesh – and relax in a Rajasthani palace hotel.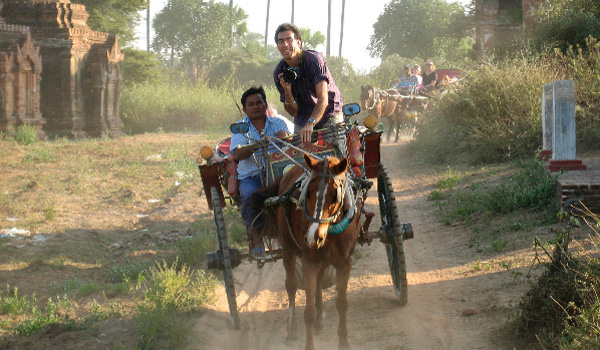 Amar Grover has ventured around the world as a travel journalist and photographer
Greaves: How did you first get into travel journalism – especially after beginning your career as a lawyer?
Amar Grover: "Even from my school days I'd always enjoyed writing, so as dissatisfaction in being a lawyer mounted, the notion of becoming a travel writer grew. Having already embraced the concept of a gap year – and there were several wonderful gaps where I traveled a lot – it felt an entirely natural progression."
You were raised in Hong Kong before later relocating to London. How did your childhood in Asia shape your experiences of the continent?
"Hong Kong always was a profoundly Chinese city, albeit one developed on a British colonial framework. Growing up there meant I took for granted its Asian character – all its exotic sights and sounds, smells and clamour. I suppose it was a good primer for the 'intensity' of India and other Far Eastern destinations."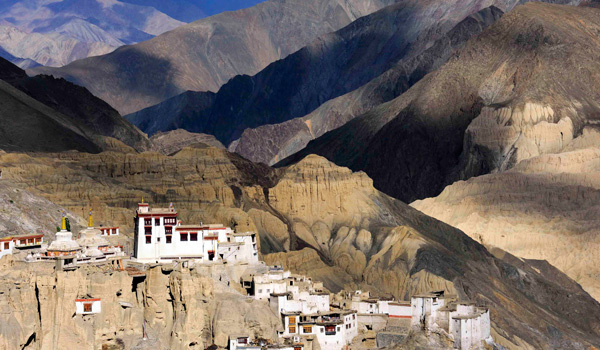 Stunning Himalayan peaks © Amar Grover
You've traveled all across India and list it as one of your favorite destinations. Are there any regions in the subcontinent that have particularly stayed with you?
"The first region I visited was Rajasthan, and it still draws me back time and again. One change I've noticed is that rural Rajasthan is now much more accessible, thanks to a number of old palaces and forts that have opened their doors to guests.
The other region I particularly like is the Himalayas. The states of Uttarakhand and Himachal Pradesh are stunning in parts – not just for the high peaks but the people, culture and architecture of their mountainous valleys. Ladakh is among my all-time favorite destinations. A couple of years ago I also finally visited Arunachal Pradesh in the northeast, which really feels and looks more like upper Burma."
For first-time travelers to India, where's a good destination to begin your discoveries? Any tips and tricks?
"I still think Rajasthan is probably the best place to launch an Indian journey; there's lots to see, some wonderful accommodation, and connectivity has never been better. And, after all these years I'm still finding new places to visit. Kerala, too, is another great and easy option, especially if you're after a more relaxing, beach-weighted trip.
For me, combining some train travel (for longer journeys) with a car and driver is an ideal way to see the country. Above all, don't try and cram too much into an Indian itinerary; distances are deceptive because most journeys here take longer than the equivalent in Europe."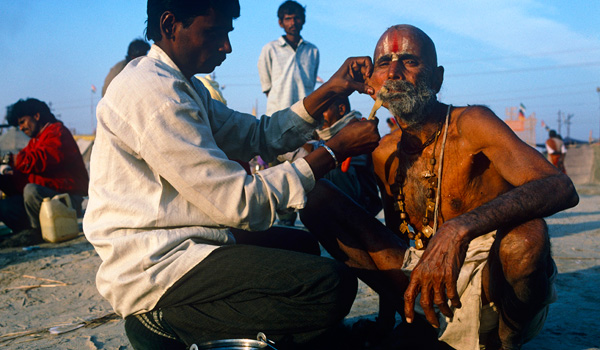 Grover has traveled all across the Subcontinent © Amar Grover
Tell us more about your travel photography. What's your strategy for getting good images when you're on the road?
"There's often an element of luck in great images, but you can vastly improve your chances by:
a) Using early morning and late afternoon light as much as possible
b) Exploring and experiencing a location on foot – you miss an awful lot from a car window
c) Noting good and/or discreet vantage points to await the visual moment
d) Having the patience of a saint
As a side note, I NEVER shoot people who clearly don't want, or who seem reluctant, to be photographed."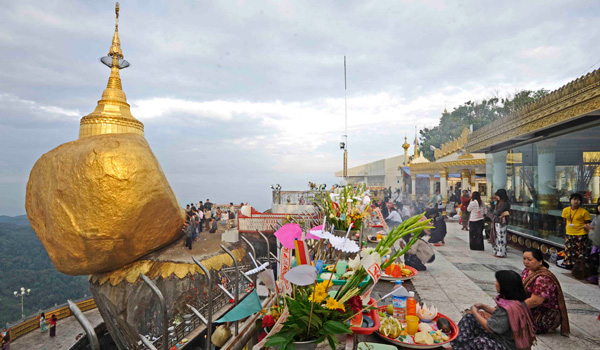 The Golden Rock in Burma © Amar Grover
Which parts of India are you yet to discover, and what's next on your list?
"India's northeast remains pretty enigmatic, and I've yet to visit Orissa. In the Himalayas, I'd like to return to the remoter corners of Himachal Pradesh (the Kinnaur and Spiti regions particularly) as well as Uttarakhand's Garhwal and Kumaon, and Zanskar in Ladakh."
How do you think India is continuing to adapt and cater to tourists? Have you noticed any big changes in the hospitality industry there during the past decade?
"The new E-visa system for tourists marks a real change. Within India, I think hotel standards have improved. The country's sophisticated middle classes have money, want to travel and expect better-quality accommodation than ever before, and this has driven many improvements."
What are your favorite luxury experiences in the subcontinent? What can't travelers find anywhere else in the world, in your opinion?
"I can't get enough of Rajasthan's palace and fort hotels. It's not so much the luxury, but rather their remarkable character. While some are vast and ostentatious, many of the more offbeat ones are manageable in scale, imposing but not overwhelming."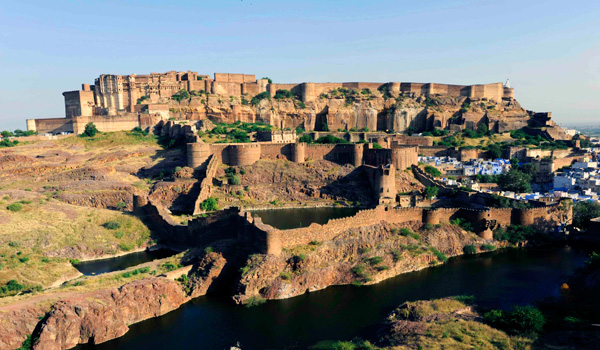 The colossal Mehrangarh Fort in Jodhpur © Amar Grover
You're an experienced hiker and nature enthusiast. Is it easy to get off-the-beaten path in India? Any wild destinations you particularly enjoy?
"It all depends on how bold you are. The Himalayan regions are an obvious choice for the great outdoors, and there are dozens of established trekking routes. In other places like Rajasthan, you'll find fewer visitors in its rural properties, some of which are off the well-trodden routes and offer a very different experience of India. I've also walked a little in the Aravalli Hills as well as Maharashtra's Western Ghats.
In tourism, there can be something of a herd instinct – but it doesn't take much to get away from that. For instance, after seeing Jodhpur's Mehrangarh Fort, try walking away from the main city and into the earthy old quarter. Last year, I walked through the forests below Pachmarhi in Madhya Pradesh – swimming in the rivers there was an unforgettable, Jungle Book-type experience."
What have you enjoyed about traveling in India with Greaves? Any particularly exciting or memorable experiences that you can share?
"I'm not shy of slightly eccentric itineraries, and Greaves readily oblige. Last year in Gujarat, I visited the hilltop Jain temples at Palitana ‒ it's a good hike up the hillside on a broad paved trail to this beautiful site. Rather than return the same way, I walked down another secondary trail to a village where my driver was waiting for me. It was a very satisfying and spontaneous plan.
Again in Gujarat, my driver had a hunch I'd be interested in pausing at Sidhpur. I'd never before heard of the town, but he took me to a grid of streets filled with incredible neo-classical mansions with decorative plasterwork, window box balconies and porches. They belong to the Bohras, a local Muslim merchant community. But many have moved away leaving lonely caretakers amidst strangely empty and decaying streetscapes – it resembled an extraordinary and beautifully weathered film set."
More stories and photographs can be found on Amar's Website, https://pictographical.wordpress.com.
Save