For those who are fascinated by Asian culture – or those who are eager to learn more – there's no better place to start than the much-anticipated Asia House Bagri Foundation Literature Festival. The London-based organisation has hosted the event every year since 2007, and the festival comprises readings, book releases, and Q&As, plus the chance to connect with some of the continent's most accomplished scribes. We chatted with Jemimah Steinfeld, the Literature Festival manager, to learn what's in store for this year's event, which arrives in the capital from 7th – 18th May 2015. We've got a lot of reading to do…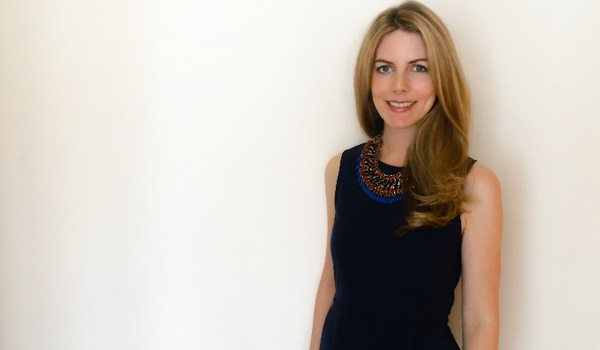 Jemimah Steinfeld is this year's Literature Festival Manager
The Asia House Bagri Foundation Literature Festival has been a highlight of the organisation's programming since 2007. How has the festival, and its mission, evolved since its founding?
"The mission has always been to showcase the best in Asian literature, and to promote a greater understanding of Asia today. The festival has evolved in size and scope, and each year our reputation has grown. Thanks to that, we're increasingly able to attract the best and the brightest thinkers and writers from across Asia and the UK, alongside an excellent and engaged audience."
Asian literature is obviously an incredibly broad topic – what's your process, when creating programming for the festival, to best showcase that diversity?
"It is indeed hugely broad! We therefore choose literature according to two criteria, generally. The first: we look to new work, released within the 12 months preceding the festival. We also choose an individual theme; last year's was 'Values' and this year's is 'Youth and Gender'. From there, we're able to narrow down a lot. So, for example, our opening night will highlight Chinese author Xinran's latest book. It is officially released on 7th May, and it looks at China's current generation, so it falls perfectly within our themes."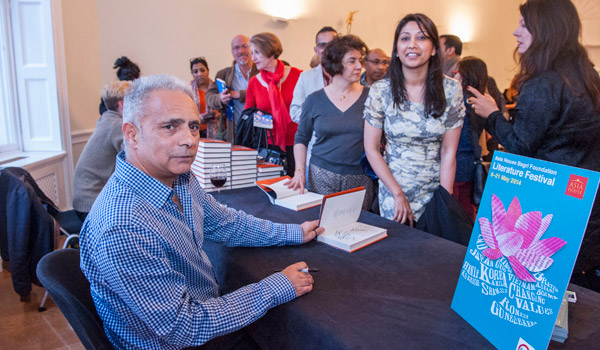 Decorated author Hanif Kureishi signs books at a previous edition of the festival © Asia House
For those planning to travel to India – or who are simply interested in the subcontinent – do you have any favorite books or recommended authors to share?
"There are a lot of excellent books to choose from! People are spoiled for choice when it comes to Indian literature, which has a wonderful literary tradition and a number of books in print in English (it's quite unique in that respect for Asia, in fact).
Kiran Desai's The Inheritance of Loss is a particular favorite. I remember finding the words totally entrancing. She's a got a wonderful – enviable – grasp of language. I first went to India straight after the publication of Aravind Adiga's The White Tiger and read it there and remember finding it incredibly evocative, both as a book and as a background to the sites I was seeing. Rohinton Mistry's A Fine Balance is also a remarkable book.
Others that should be on anyone's must-read list include: works from Arundhati Roy and Salman Rushdie, Life of Pi, and Amitav Ghosh's Ibis Trilogy (he'll also be speaking as part of our Festival at Waterstones Piccadilly)."
Tell us about a few highlight events in the festival schedule for this year.
"The festival will host a number of exciting book launches. Award-winning author Anuradha Roy will launch her new book Sleeping on Jupiter and will be in conversation with Claire Armitstead, books editor for The Guardian and Observer. In addition, famed food and travel writer Jeff Koehler will take an alternative perspective on Asian culture, launching his book Darjeeling: The Colorful History and Precarious Fate of the World's Greatest Tea. That event is being sponsored by Ahmad Tea and will also feature a tea tasting."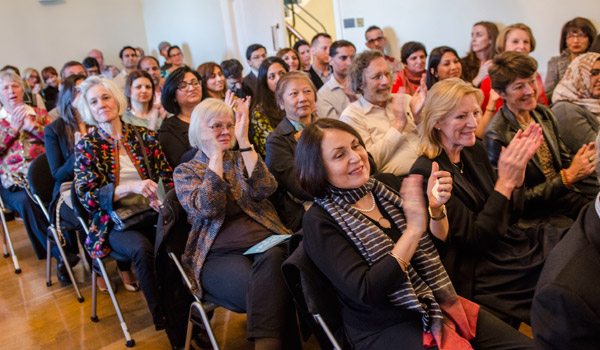 The festival offers a wide range of programming, and hosts some of Asia's top scribes © Asia House
India has a robust tradition of myth and religious epics – how do myth and epic infuse or inspire contemporary Indian literature?
"That's a question which will be explored at our event Happily Ever After?, which will investigate the influence of Indian epics like The Ramayana, Mahabharata and Bhagavad Gita. Traditional stories and the art of storytelling are experiencing quite the revival at the moment. On the other hand, it's also important to make sure that the stories we look at are compatible with contemporary society. For example, how are women being portrayed? In a positive or negative light? These are questions that need to be raised and debated, as we will do on Friday 8th May, over cocktails supplied by Dishoom – so the event will be serious and fun at once."
Do you think the Western literary establishment is doing a good job of engaging with worldwide literary traditions?
"Translation is certainly improving, but there's still a long way to go, and translated works remain marginal. That's what makes our festival so unique – other literature festivals feature predominantly English-language writers whereas ours is a really good mix."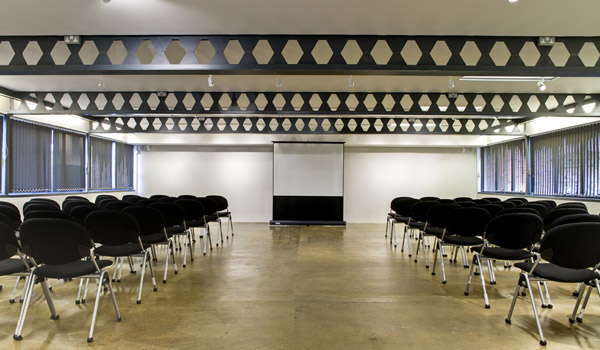 Apart from the festival, Asia House offers a full calendar of cultural events © Asia House
Tell us more about Asia House. Apart from the literary festival, what else does it offer to both locals and visitors?
"Our cultural events include a music and film festival, regular launches and talks on Asia's cultural offerings, as well as pioneering events on business, policy and politics. We have an art gallery, which has regular exhibitions from world-famous artists the likes of Kim Lim. There's something for everyone.
We also take youth engagement very seriously, offering workshops to children both inside Asia House and at schools across the country. Literature is a key focus, as is art (we've hosted calligraphy classes, for example), music and other forms of cultural and educational engagement."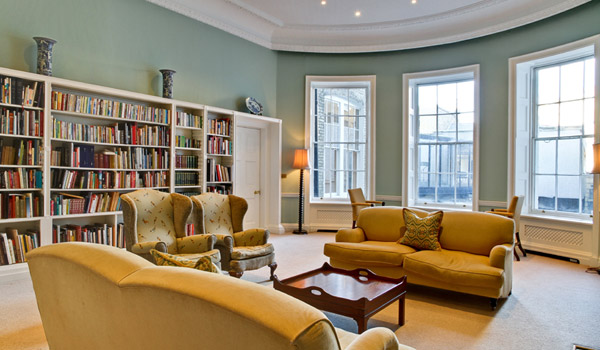 Asia House has a library stocked with books from across the continent © Asia House
For the London-based bibliophile, what are some of your favorite bookstores, museums, or other literary addresses?
"Asia House is a great place to start! We have a lovely library stocked with wonderful books from across Asia. Us aside, Daunt Books on Marylebone High Street is fall of hidden wonders. The British Library is a major contender too. Kings Place and Rich Mix, meanwhile, always have great events on for literary minds. And of course you can't beat a sunny day in a London park with an excellent book in your bag. If you're lost for what to read right now, check out our list of the best Asian books to read in 2015 – several of the authors mentioned will also be attending the festival."
Save