A pleasing festa of coastal and tropical ingredients uniquely seasoned with both Hindu and Catholic influences, Goan dishes hold a vestige of the area's 450 years as a Portuguese colony. Listing exoticisms such as crab xec xec and khatkhate (a ceremonial vegetable curry) in its menus, this is an entirely different genre of food to the karahis of the north and the dosas of the south.
As Executive Chef at the prestigious Taj Fort Aguada Resort & Spa on Candolim Beach, Hrudananda Behera is a connoisseur of traditional Goan cuisine. His menus include a strong hand of local specialities, ranging from chicken xacuti to prawn balchão. Here, he shares with us what makes Goan fare so unique, and how we might attempt it ourselves at home.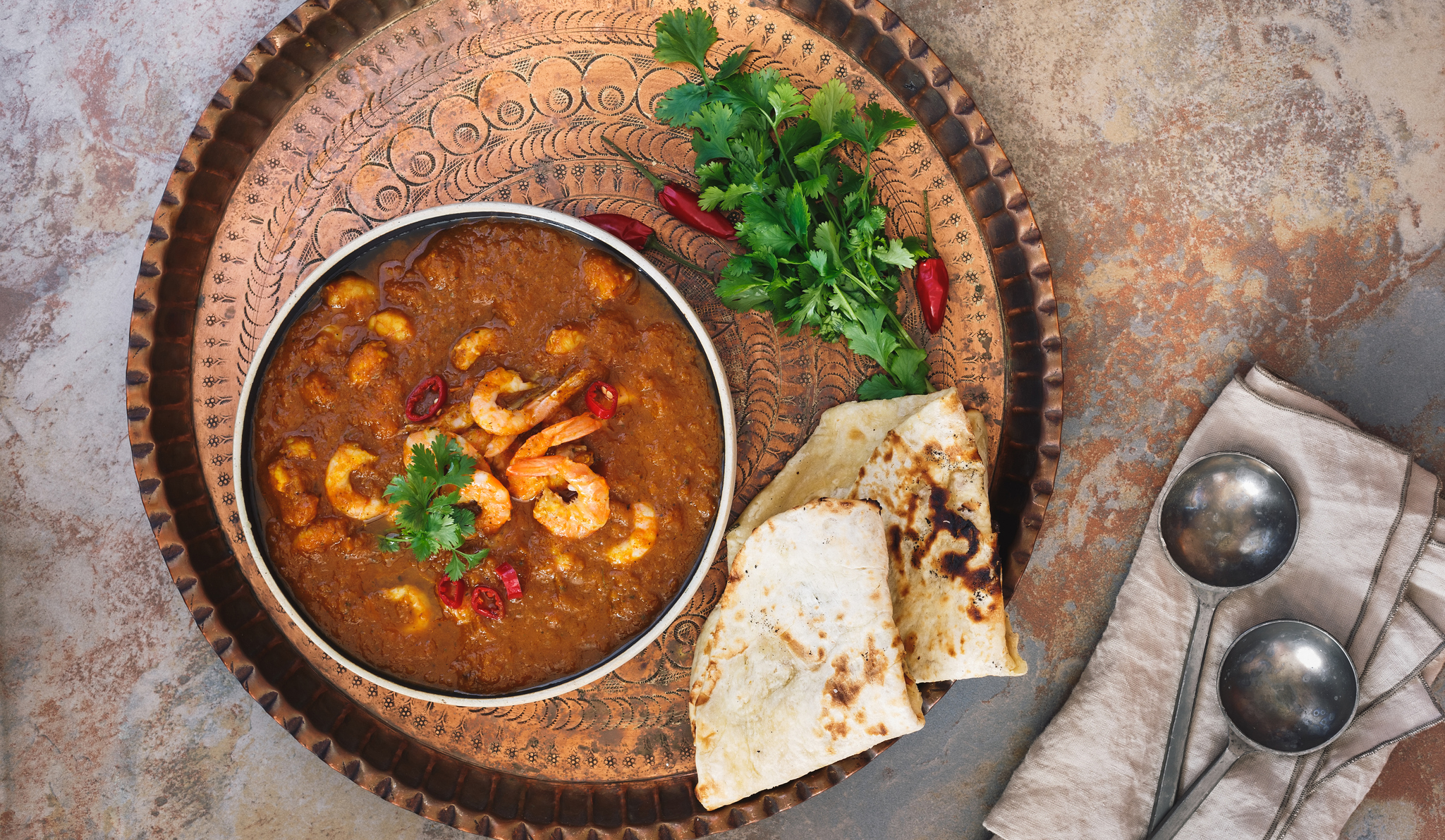 Greaves: What ingredients do you use most in Goan dishes?
Hrudananda: "We use a lot of warm, pungent spices such as cloves, cinnamon, cardamom and nutmeg. Our recipes get their heat from black pepper and fresh chillies. Bay leaf and javitri—or mace—also add flavour. Then we make use of the ingredients that are found across Goa, such as kokum [a sharp fruit from the mangosteen family that can be used instead of tamarind], cashew nuts, curry leaves and coconut. We use coconut vinegar to flavour our dishes, too. Vinegar is very much a Catholic influence in Goan food."
What is your personal favorite meal?
"Nothing beats Goan fish curry! But there is also chicken xacuti [pronounced shakooti, from the Portuguese dish chacuti], which is a coconut-based stew, and chicken cafreal which uses plenty of fresh coriander and chilli. Mutton sukha masala is made with a roasted coconut gravy. Prawn balchão is very popular—it's a tangy, fiery curry. Pomfret recheado is also good. It's fresh fish pan-seared in a thick masala paste."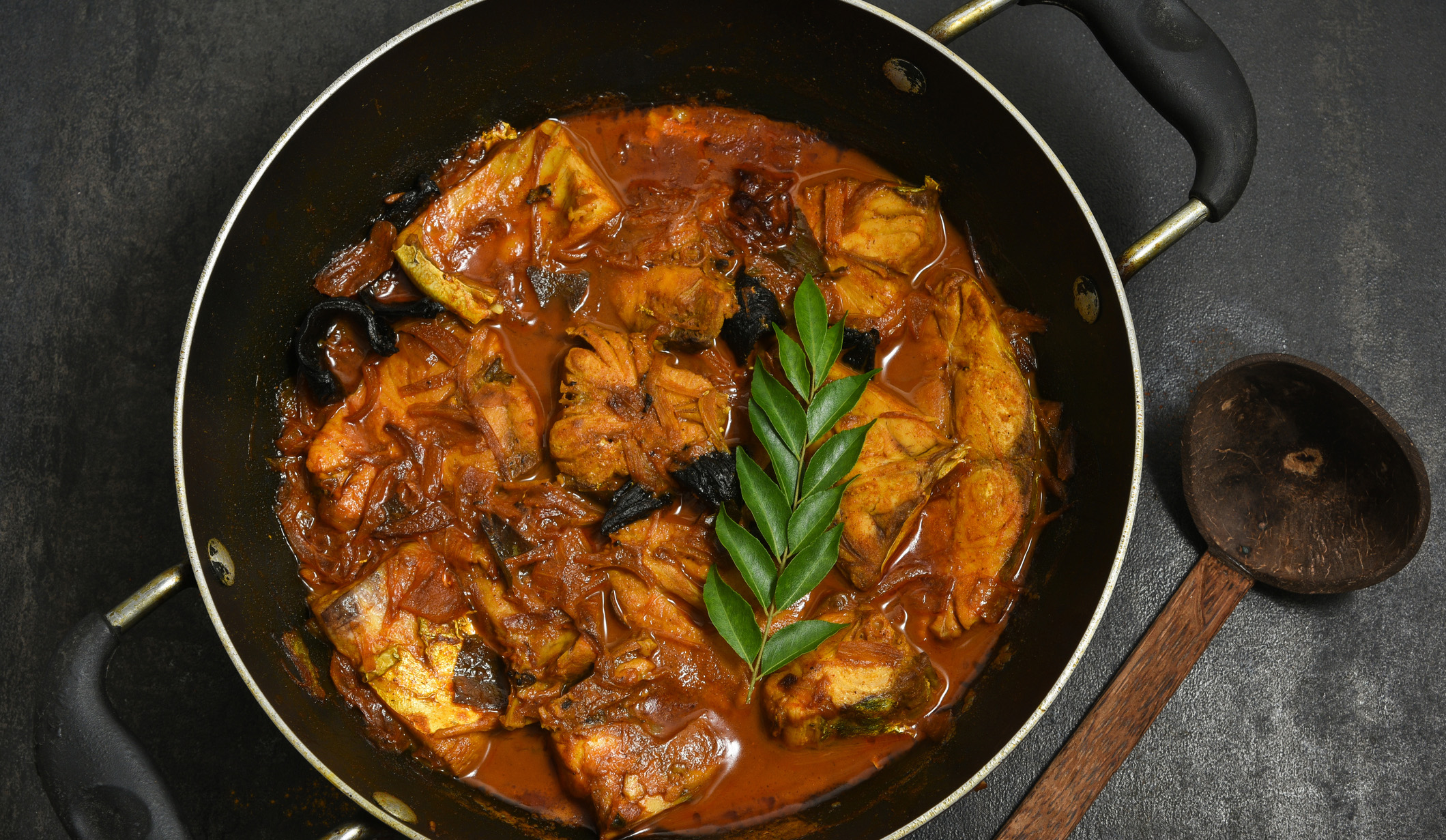 What would you recommend we try from the Taj Fort Aguada Resort & Spa's menus for a real taste of typical Goan cuisine?
"There's a good choice of traditional Goan dishes at Kokum Kitchen. Try everything! And enjoy your meal overlooking the ocean. There are more seafood-based choices, such as crab xec xec [pronounced shek shek, crab in its shell served in a thick, spicy gravy] and clams xacuti, on the Morisco terrace."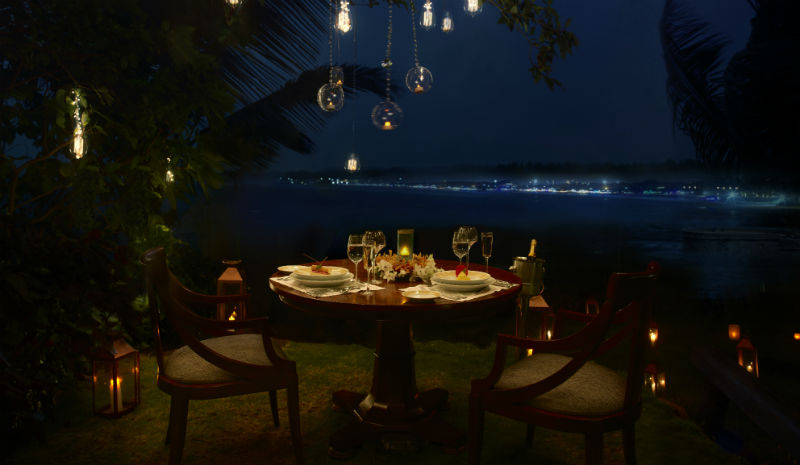 What spices do you use for xacuti?
"It's a typical Goan spice mix that includes coconut and chilli, along with pepper, turmeric, nutmeg, cinnamon and clove."
Any tips for us to make it at home?
"For the most developed and subtle flavours, it has to be prepared and cooked very slowly. Slow-roast the spices and coconut, slow-grind everything for the masala and slow-cook the ingredients."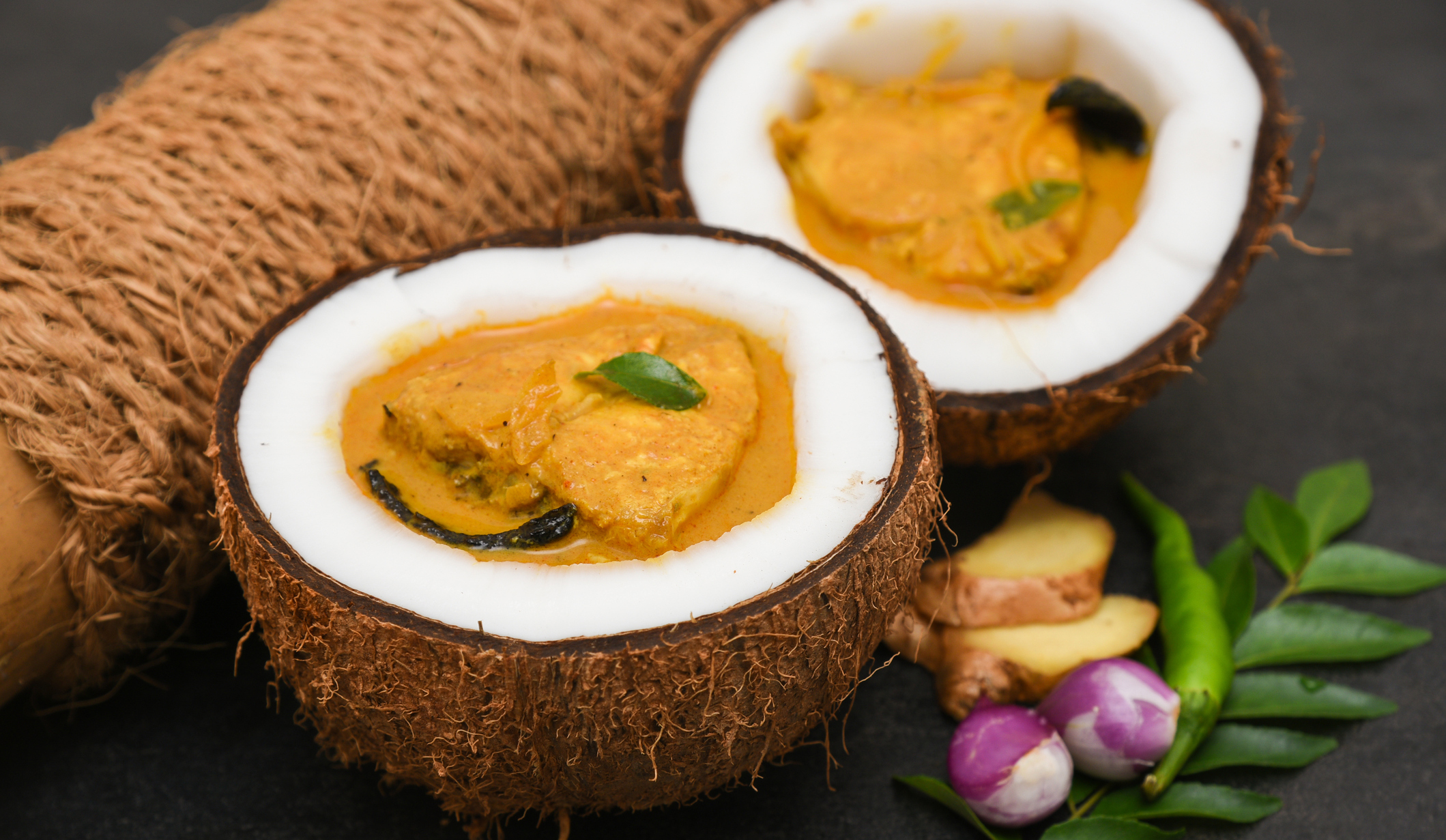 How about balchão—what are the secret ingredients?
"Local red chilli, cinnamon, ginger, cloves and coconut vinegar along with dried shrimp paste."
Do you use the same philosophy to cook balchão as you do xacuti?
"Yes. You need to cook it slowly on very low heat for the flavours to really develop. That's the key—cook it slowly."
Explore Goa's fascinating dishes in more depth with Chris and Carolyn Caldicott on their escorted culinary tour through South India, 18th-28thNovember 2018