Jim Corbett is something of a legend in Uttarakhand. Born in India in 1875, the British author fiercely championed conservation efforts, and established India's first national park, now known as Jim Corbett National Park. This vast stretch of dense tiger-roamed jungle is home to Jim's Jungle Retreat, a quiet clutch of cottages that combines prime hospitality with a dedicated eco edge. It also puts on excellent safaris. The retreat's resident naturalist, Manoj Sharma, leads these rewarding expeditions. Here, Manoj shares what we can expect to encounter in and around Jim's Jungle Retreat.
What wildlife is there at Jim's Jungle Retreat?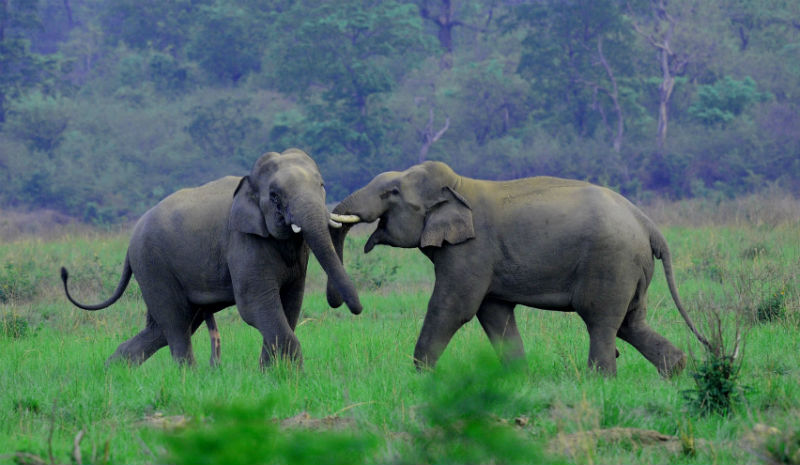 "The area is home to diverse wildlife including several species of birds, such as honey buzzards, Himalayan vultures and crimson sunbirds, and reptiles like Burmese pythons, king cobras and Indian flapshell turtles. We also have many mammals here; elephants, sloth bears, leopards, jackals, civets, sambar deer, langurs and, of course, tigers. There are countless butterflies, too, from tigers to orange oakleafs."
How usual is it to see a tiger?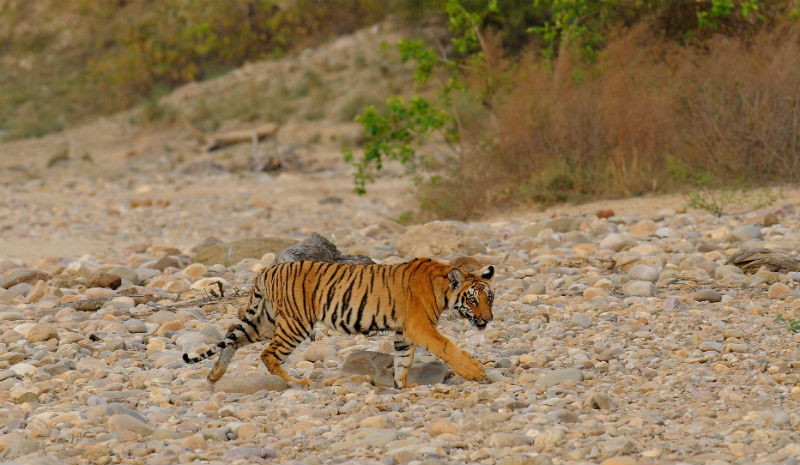 "Corbett National Park has more than 200 tigers, which is the largest population of tigers for any reserve. Tigers are very often seen on the safaris, and there have been several occasions when the guests have seen tigers crossing the riverbed next to the lodge."
Personally, what are you most delighted to see in the park?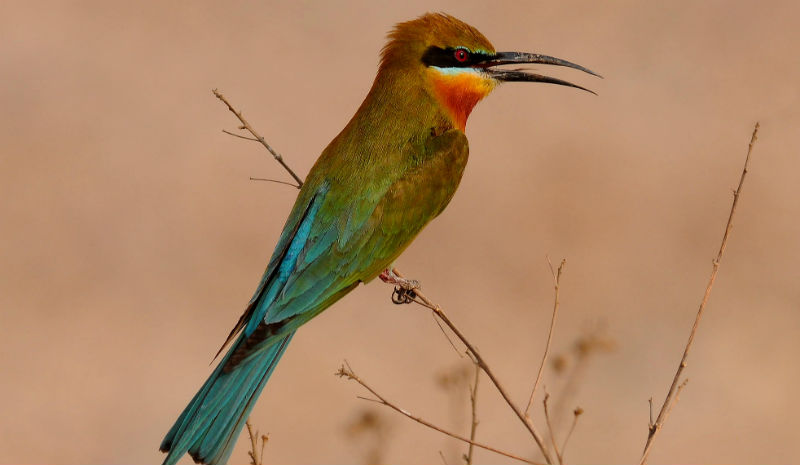 "I am in love with birds and 23 years ago came to this tiger reserve as a visitor on a solo birding trip. Corbett is often referred to as the Birder's Paradise, with around 550 species on its list."
What activities do you recommend to explore the area?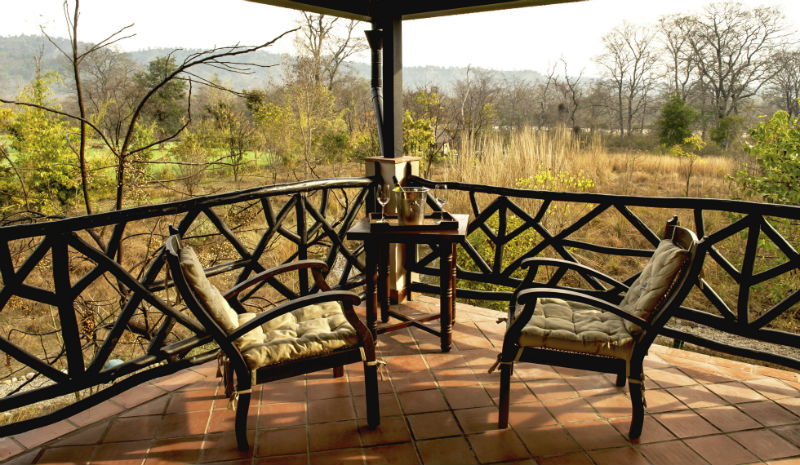 "Apart from safaris, we offer several curated walks to explore the river and nearby villages. We also offer bird and butterfly-watching walks and a termite walk. Our excursion to Jim Corbett's village, Choti Haldwani, is an opportunity to explore his house, which has now been converted to a museum, and to follow the Jim Corbett Heritage Trail through the village. Another curated excursion is to Tumaria Reservoir to look for water birds and to visit to a Van Gujjar village, belonging to a forest-dwelling nomadic community."
Are there any rare birds we should look out for?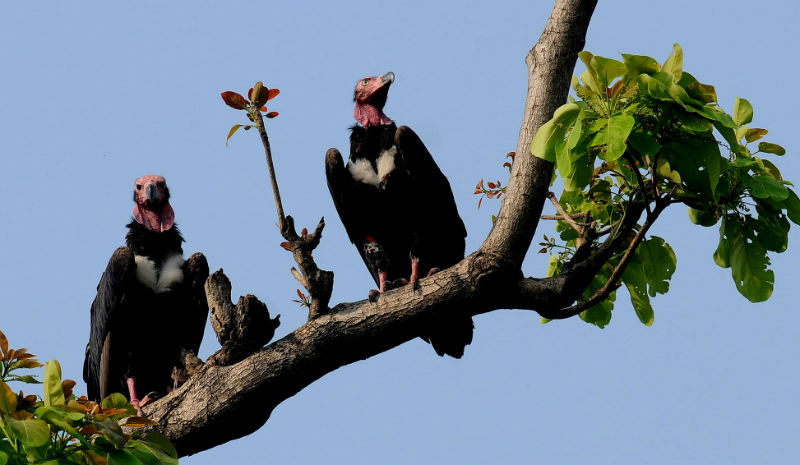 "Corbett is home to a lot of rare and unusual bird species. Collared falconet, white-rumped vulture, slender-billed vulture, lesser fish eagle, ibisbill, tawny fish owl, great hornbill, great slaty woodpecker, Nepal wren-babbler and wallcreeper are some of the most sought-after species of the area."
What is your favorite area in Jim's Jungle Retreat?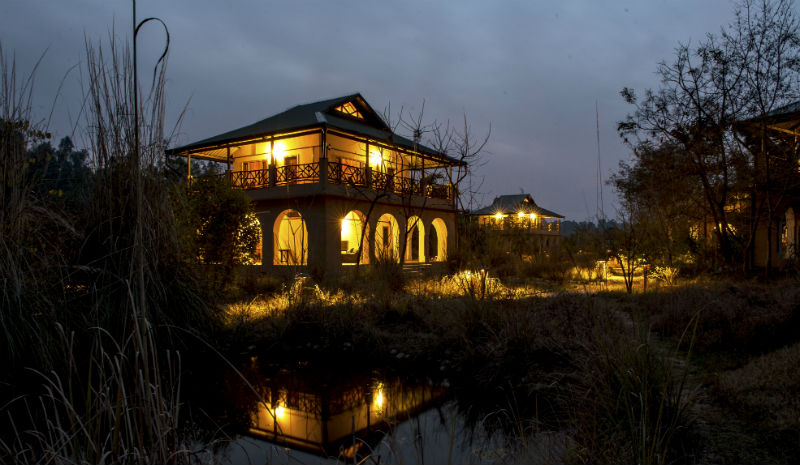 "Near the boundary of the lodge is a waterhole where many animals and birds come to drink, and we can observe their behaviour."
What do you love most about your job as a naturalist?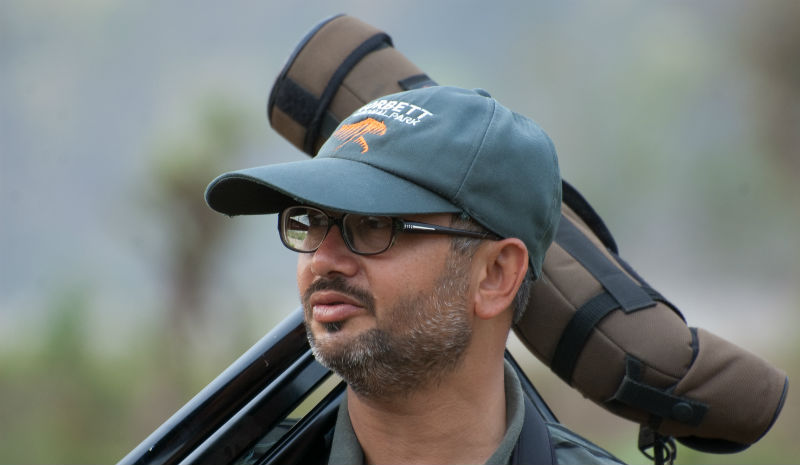 "It keeps me close to nature and gives me the opportunity to observe and interpret various aspects of wild creatures."
Feature images © Manoj Sharma; Jim's Jungle Retreat