Globetrotter. Cookbook author. Prolific photographer. Chris Caldicott has spent much of his life traveling across the world, capturing incredibly beautiful images, discovering abandoned and remote locales, tasting delectable local cuisines and meeting people from all walks of life. We sat down with Chris to learn more about his unusual and exciting lifestyle, what it's like to spend your life photographing India, and why Indian cuisine is perfect for at-home cooking.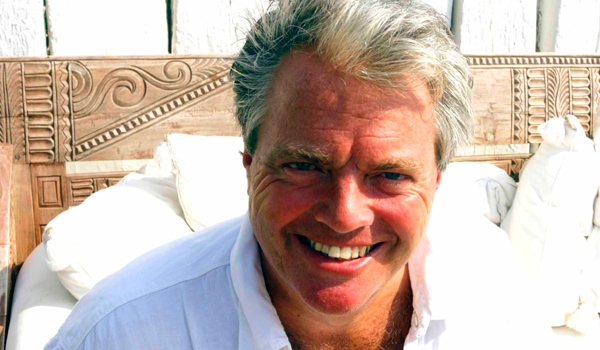 Chris Caldicott has spent his life writing about and photographing India and beyond © Chris Caldicott
When did you know that you wanted to pursue photography as a career – and travel photography in particular? How did you get your start?
'I did a foundation year in Art and Design and specialized in black and white photography – I'm actually severely color blind! From there I went on to a degree in Photography and Film. But actually, travel is much more important to me than photography. My passion for travel is limitless – photography and writing are ways of making it possible to travel as much as I have.'
Your work has brought you all over the world – what are the biggest advantages (and challenges) of living a largely nomadic life?
'The biggest advantage is that it's never dull. Every trip increases my knowledge of the world. The only challenges are coping with overheated airports and aggressive security staff!'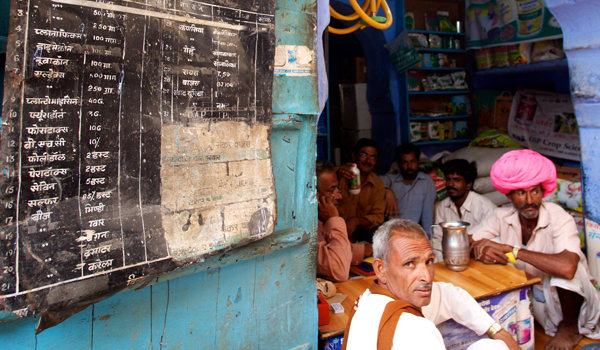 Food and culture are primary themes in Caldicott's work © Chris Caldicott
Food is a big focus of your work. What are the most incredible culinary destinations that you've visited?
'Nowhere even gets close to India! – except, maybe, Italy.'
You've traveled all across the subcontinent, photographing India and its incredible beauty as you go – if you could choose one place to settle down in, where would you choose, and why?
'Bombay. It's the most dynamic and exciting city in the world.'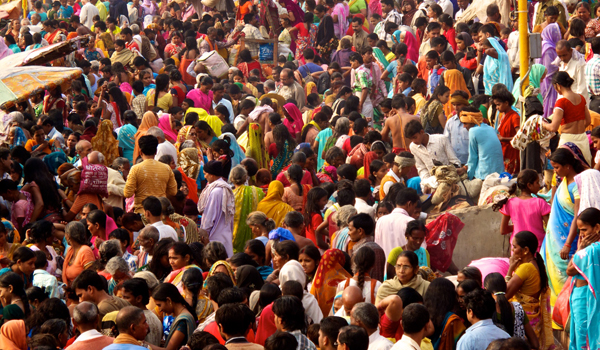 The people are the greatest joy of travel in India © Chris Caldicott
What do you think that India offers travelers that no other destination in the world can match?
'Indians. The people are the greatest joy of travel in India (and food comes in a close second).'
What are some of the top luxury experiences in India that you've enjoyed – hotels, restaurants, landmarks?
'Sujan's Jawai Leopard Camp, the Vivanta by Taj in Coorg, the Taj Falaknuma Palace and Neeleshwar Hermitage: together, the four are the perfect combination of luxury with desert, rainforest, city and beach, respectively. As for restaurants, it's hard to beat the butter, pepper, garlic crab at Trishna, despite the surly staff and dire interior.'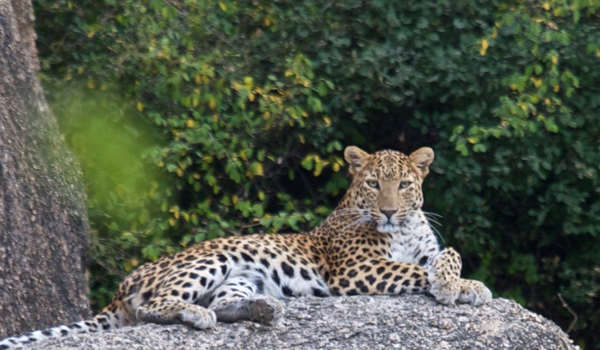 Jawai Leopard Camp is one of Caldicott's preferred luxury destinations © Chris Caldicott
What's currently inspiring your photography, and, when you're not working on commission, which subjects tend to draw your focus?
'To be truthful, I haven't had free time between commissions for as long as I can remember, but if I did I would get out my old Leica M6 and get back into shooting black and white film.'
You've traveled to incredibly remote destinations and worked alongside indigenous communities. What are your favorite 'unspoiled' destinations around the world?
'I recently sailed around the Raja Ampat islands, off of West Papua, which have never, ever been populated. It was stunning and so exciting to see bit of our planet completely unchanged by humans.'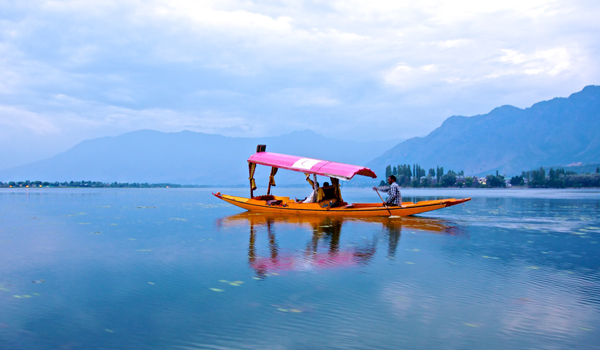 Caldicott's photography captures the wild beauty of India © Chris Caldicott
How do you think travel will continue to evolve in India in the next five years? Which destinations do you think will attract more visitors? Any broad travel trends across the subcontinent?
'Northern Karnataka has fabulous destinations, like Hampi and Badami, which are just waiting to be discovered. The same goes for the Andaman and Lakshadweep islands. Gujarat will one day rival Rajasthan as a romantic desert experience, with gorgeous heritage hotels.'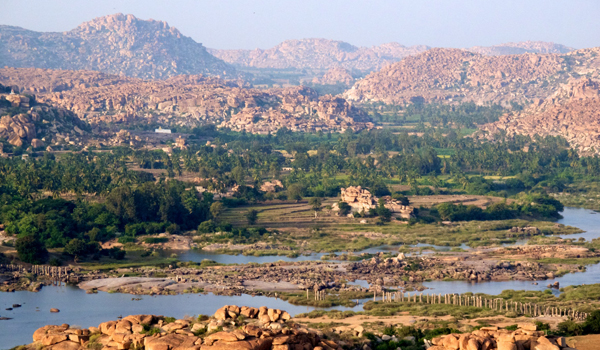 Hampi in Karnataka is set to become better known by foreign travelers © Chris Caldicott
Tell us how you first got into cookbook writing. How does Indian cuisine inspire you creatively when you're in the kitchen?
'25 years ago, my wife Carolyn and I opened the World Food Cafe in Covent Garden, which at the time was the first kitchen in London serving street food from around the world. Although we never mentioned it anywhere, all the food was vegetarian – given that Indian cuisine has more delicious vegetarian dishes than any other, it featured heavily. We published three World Food Cafe cookbooks and one all about the spice routes – all of which combined my photography and travel writing with Carolyn's food writing and recipes.'
What are your upcoming titles or other projects that we can look forward to seeing?
'Look out for Bombay Lunch Box, our latest book, which is a celebration of tiffin culture in India. Our first three World Food Cafe cookbooks are also being re-released in a single edition, called The World Food Cafe Vegetarian Bible. And we have just finished a book called Back from Gap, a first cookbook for students leaving home after a gap year. The recipes are easy to cook, cheap to make, and healthy – and inspired by dishes tried on the road.'
Save