Luxury travel is all well and good – but when it's backed up by an earth-friendly mission statement, that's even better. Happily, India is a pioneer when it comes to green hospitality, and for environmentalists on the go, there's no shortage of sustainable resorts that combine high-end amenities with minimal carbon footprints. From LEED-certified grand hotels to tented camps in the middle of nature, these eco hotels in India are perfection for conscientious adventurers.
ITC Grand Chola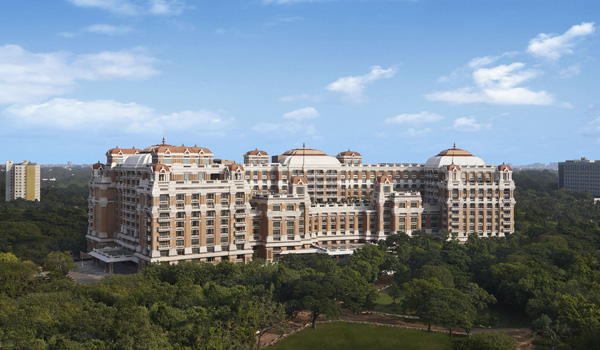 ITC Grand Chola is the largest LEED Platinum certified hotel in the world © ITC
ITC is globally renowned for its eco hotels in India, and the group's Chennai location may well be the greenest of them all. Having earned a LEED Platinum distinction, it's the largest hotel in the world to bear the accolade. How'd they do it? Wind farms provide all the hotel's electricity, the property is host to local, adaptable plant species, much of its hot water comes from solar energy, and sustainable materials were used in its construction (and that's just the beginning). It doesn't hurt that this five-star flagshipalso has plenty to tempt guests, from its 14 luxurious Chola Suites to its 10 gourmet restaurants on-site.
CGH Earth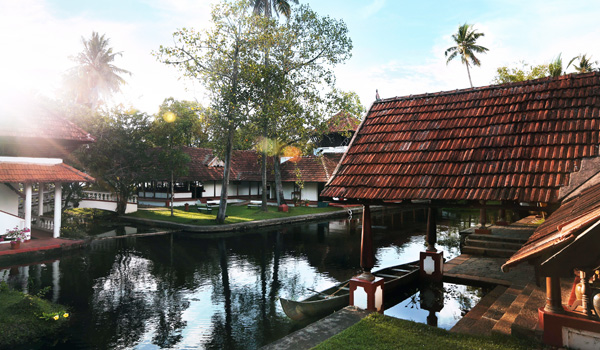 CGH Earth maintains an eco focus across its many properties © CGH Earth
Across its 17 venues – most of which are clustered in South India – CGH Earth has continually reinforced its dedication to ecotourism. In constructing their properties, the group aims to preserve local biodiversity and work in conjunction with local tribes. The result? New organic farms, the reduction of poaching and logging, and plenty of trees planted. CGH Earth also strives to harvest rainwater in areas where fresh water is scarce, to convert cooking gas and compost into organic fertilizer, and to educate its guests on earth-friendly practices. That means there's all the more unspoiled, gorgeous scenery for visitors to soak up.
Sher Bagh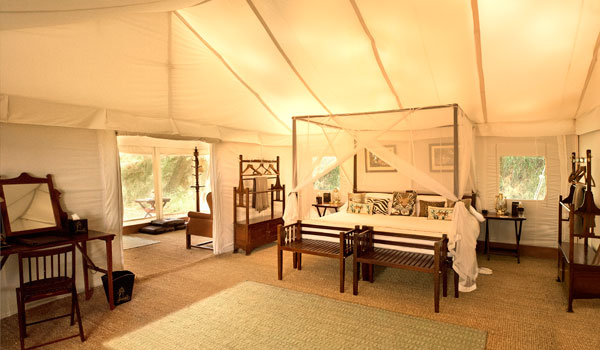 Sher Bagh offers Relais & Chateaux luxury alongside impressive green accolades © SUJÁN
SUJÁN's landmark tented camp on the border of Ranthambhore National Park offers unparalleled access to the region's tigers and other incredible wildlife; with its luxurious accommodation and expert-led safari tours, the Relais & Chateaux venue offers a truly indulgent stay. But that's not all: Sher Bagh is also a pillar of environmentally conscious tourism. Here, employees work with anti-poaching teams to protect local wildlife, while the use of local materials and low-impact construction minimises the venue's carbon footprint. And across its other locations, SUJÁN additionally employs members of local communities, makes education and health care accessible to area residents, and hosts key conservation talks.
Taj Safaris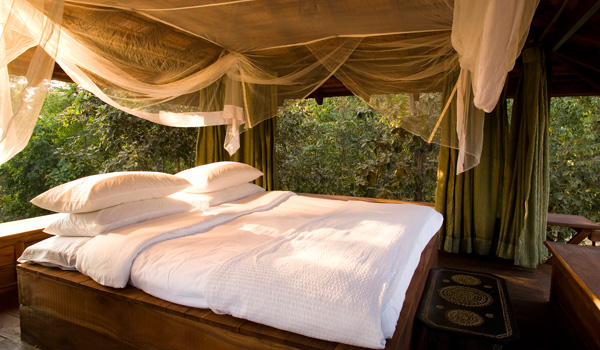 Across four stunning lodges in Madhya Pradesh – Mahua Kothi, Baghvan, Banjaar Tola and Pashan Garh – Taj Safaris has earned fame as India's premier luxury wildlife circuit. And while all four venues provide guests with trips into national parks (and the chance to spot elusive tigers and other magnificent animals), they also work hard to give back. Thanks to their partnership with &Beyond, the venues offer conservation classes and support for local schoolchildren and communities, and help supply essential materials to area schools.
Vana Malsi Estate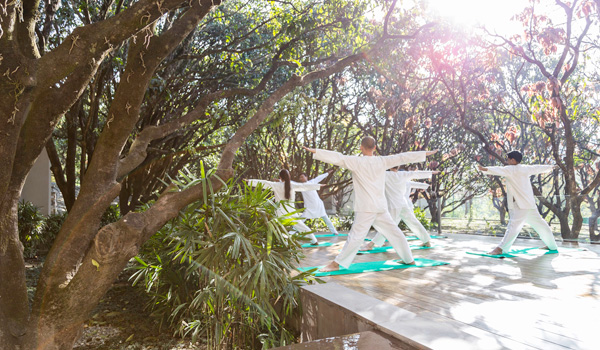 Vana Malsi Estate isn't only a luxury wellness retreat – it's also one of the greenest eco hotels in India. Located in a gorgeously unspoiled tract of Uttarakhand, the venue is LEED Platinum certified, thanks to its many earth-friendly policies and projects. Those range from preserving the topography of the landscape to harvesting rainwater, from using green laundry and cleaning products to organic bedding, from working with FSC-certified bamboo flooring to locally sourcing the ingredients in their kitchens. For a true wellness experience, it only makes sense that the wellness of the earth should be considered, too.
Barefoot at Havelock Island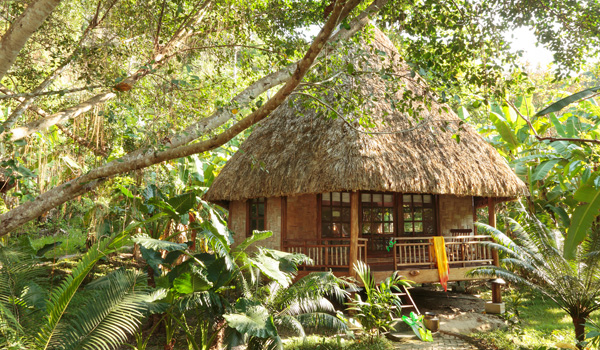 Cast out in the Bay of Bengal, the Andaman Islands are famous for their rich rainforests, diverse ecosystems and beaches that rival the Caribbean's for beauty. Helping to expose guests to the richness of the islands – while also preserving them for future generations – is Barefoot at Havelock Island. The gorgeous resort hosts an environmental education center, sponsors beach clean-ups, and also works to reduce water waste.
Save