Yoga has undoubtedly evolved since its core sutras were coined some 1,700 years ago by the sage Patanjali. And while there are some dubious spinoffs on the market, India's more earnest retreats and centres offer deeply authentic interpretations of this ancient practice. Whether it's a simple but soulful ashram experience or sumptuous solace at a luxury yogic oasis, these top 50 picks will introduce you to India's best yoga retreats, schools and centres.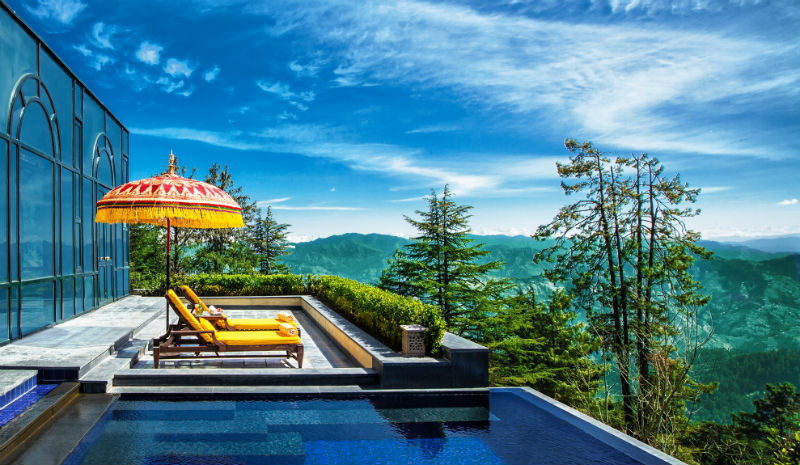 It's rumoured that Hindu god—and itinerant yogi—Shiva abides in the Himalayas, so it follows that mortal practitioners take his lead. Classes at Wildflower Hall are instructed one-to-one with yawning views across the soaring peaks of India's dramatic north.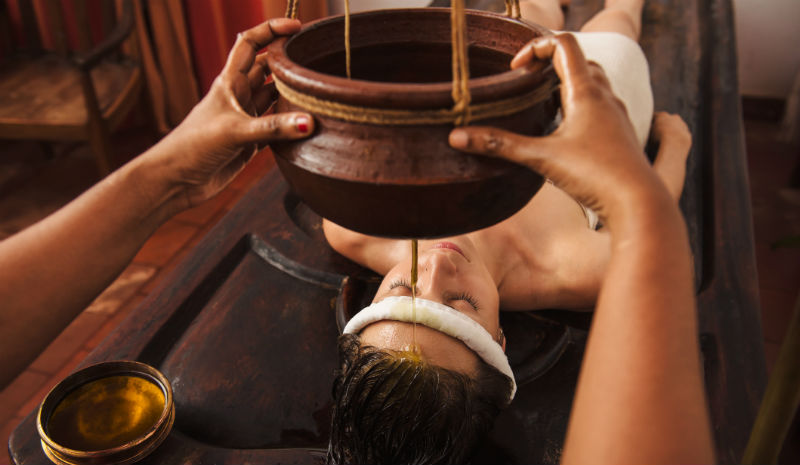 With legendary Ayurvedic guru Dr Robert Svoboda facilitating occasional three-day wellness programmes alongside The Oberoi Sukhvilas' already well-stocked spa and yoga menu, this is a holistic retreat that certainly knows how to tailor an exclusive experience.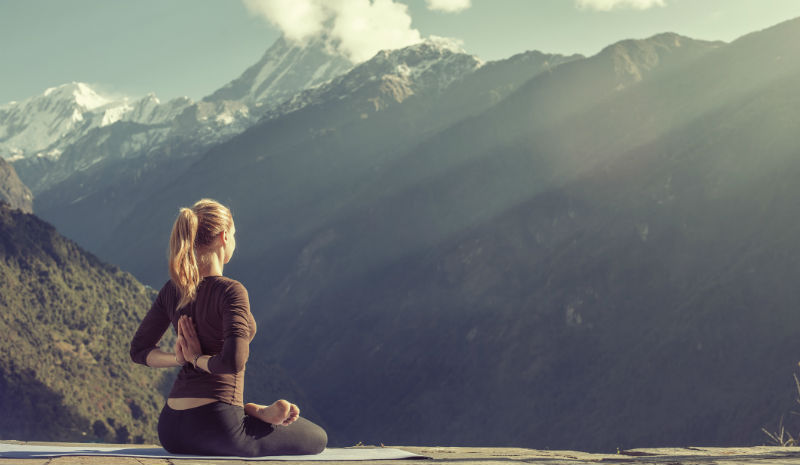 Every detail at Vana is well thought out, from the cool glass-walled yoga pavilion in the shade of its surrounding sal forest, to the staggeringly decadent meals served in its Scandinavian-inspired dining area, all under an abstemious 500 calories. Bon appétit!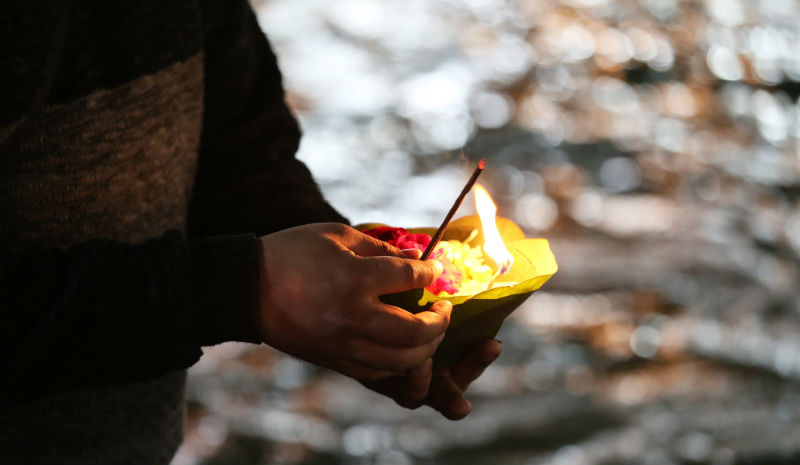 Dodge the crowds thronging around Haridwar's holy Har Ki Pauri ghat and sink into The Haveli Hari Ganga's private bathing area instead. It's said that a dip in the Ganges rinses away negative karma. Morning yoga is instructed in a serene studio adjacent to the holy currents, with a havan, or fire blessing, to follow.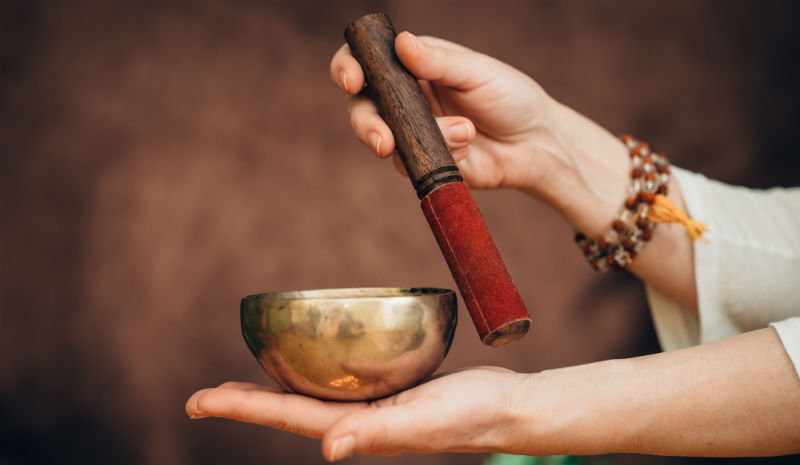 From rose quartz facials to Tibetan energy healing, the palatial Ananda in the Himalayas' daily yoga programme comes with plenty of luxurious extras. But with the tranquil vistas across the valley from its luxurious Garden Suites, there's a temptation to simply curl up with a masala chai and enjoy the view.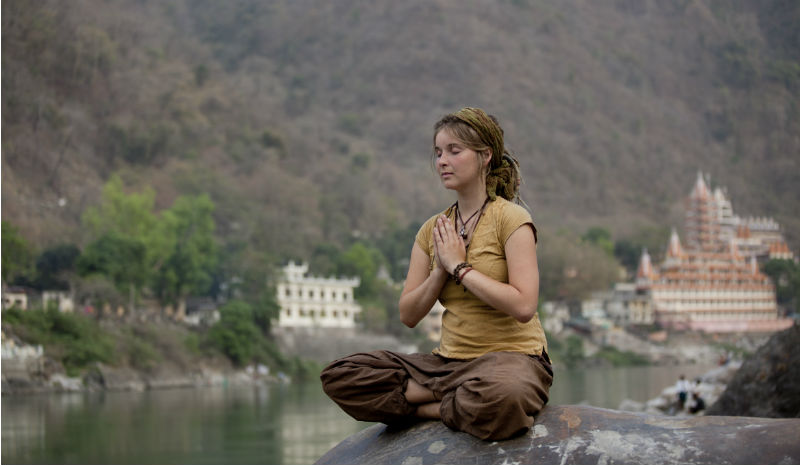 Serious practitioners can side-step the hectic hustle of Rishikesh's 'yoga scene' and head straight up to Tapovan's forested slopes, where the Association for Yoga and Meditation offers teacher training alongside silent retreats. Classes here come with panoramic views of Uttarakhand's rugged mountains.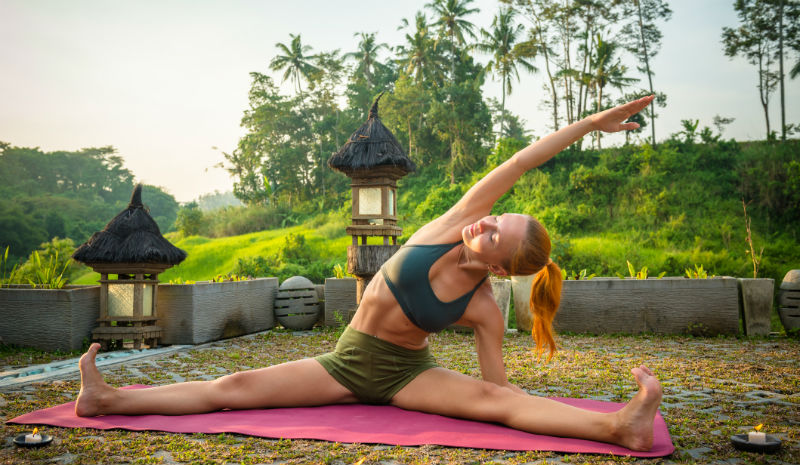 Lotus-posed in Rishikesh's quieter Tapovan is Anand Prakash Yoga Ashram, whose 90-minute morning and evening classes are as popular with residents as they are among those who flock to its broad rooftop studio from further afield. Accommodation is spartan, but the food is sublime and the teachers are excellent.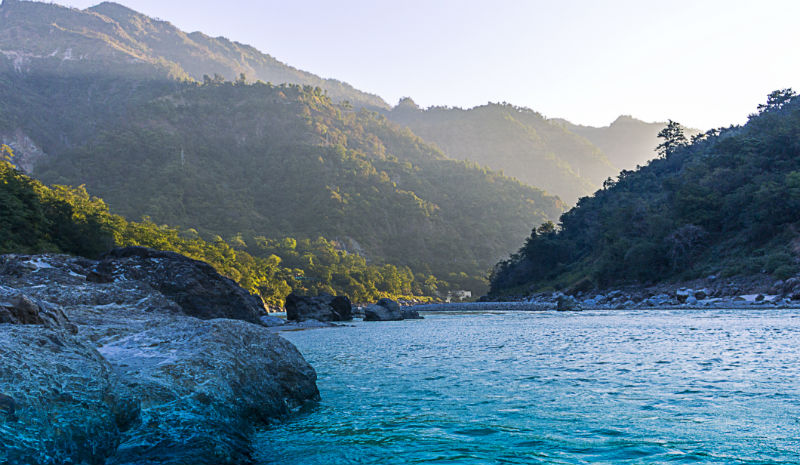 A swimming pool in Rishikesh is worth its weight in crystal malas, and Dewa Retreat's is flanked by the exceedingly popular Pure Soul café, offering precious raw cacao-based and maca-laced delicacies. Perched above the Ganges, views from the rooms' private balconies are spectacular, and if the in-house yoga classes aren't up to scratch, there are plenty more to choose from in the surrounding ashrams.
Dedicated to the late BKS Iyengar's eponymous style, the colourful Omkarananda Patanjala Yoga Kendra on the banks of the Ganges is the official Iyengar centre in India's yoga capital. Resident teacher, the formidable Swiss-born Usha Devi, has been serving the school for more than 30 years and can spot a misaligned warrior pose from a mile away.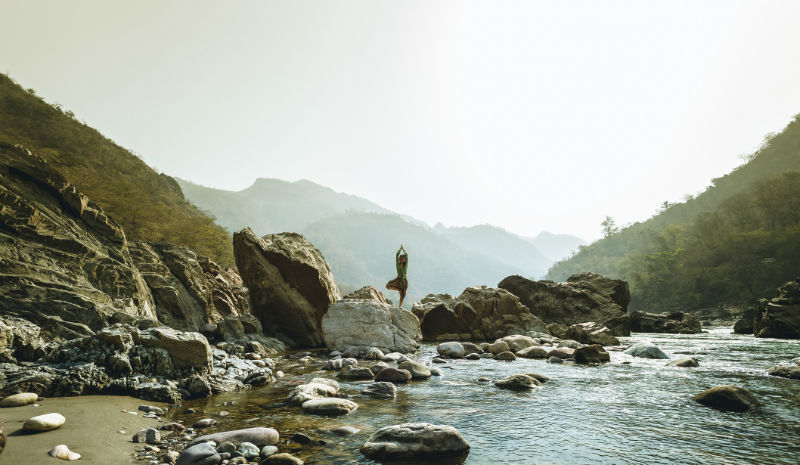 Classes on the roof terrace of this old-fashioned institution are blessed with sweeping views across the mountains around Rishikesh. Alternatively, practice on the banks of the Ganges. Founder Manish Arora is a skilled instructor offering everything from a short-and-sweet three-day retreat to a mega 34-day teacher training.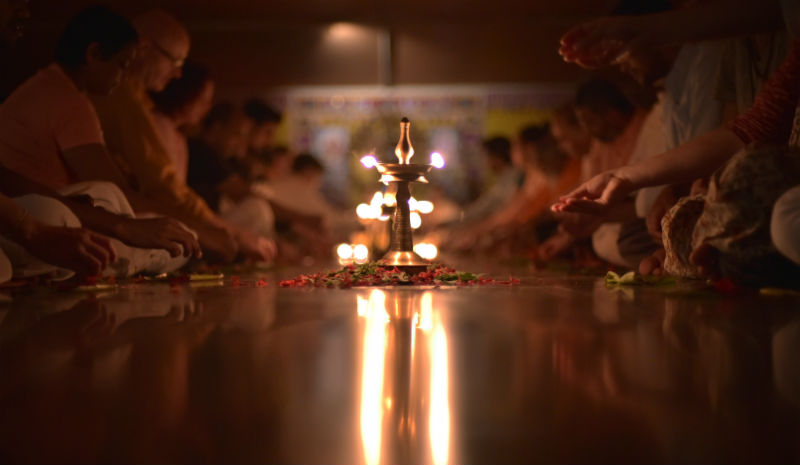 With one in trendy Kailash Colony and the other in leafy Dwarka, Sivananda's Delhi yoga centres are very accessible. Expect daily classes and comprehensive workshops in Sanskrit, meditation and asana based on the popular hatha form.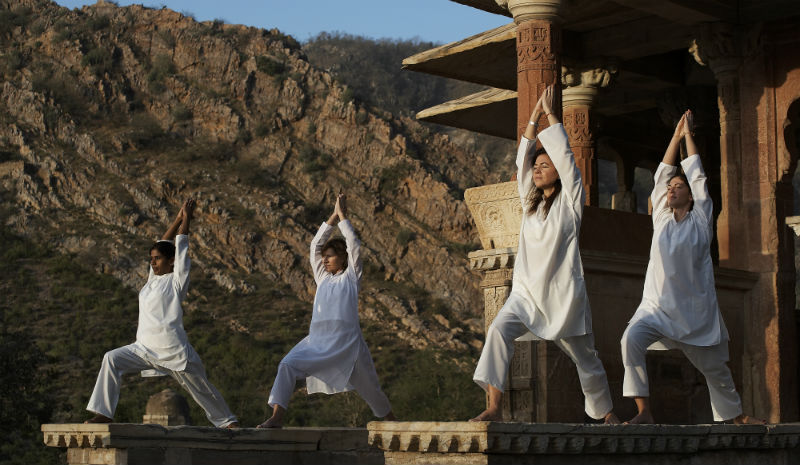 Modelled on nearby Jaipur's rose-tinted Mughal architecture, Wellness Immersions at the luxurious Amanbagh range from four days of soul-nourishing yoga and abhyanga massages to a month-long intensive retreat. Both are sure to smooth the most creased of brows.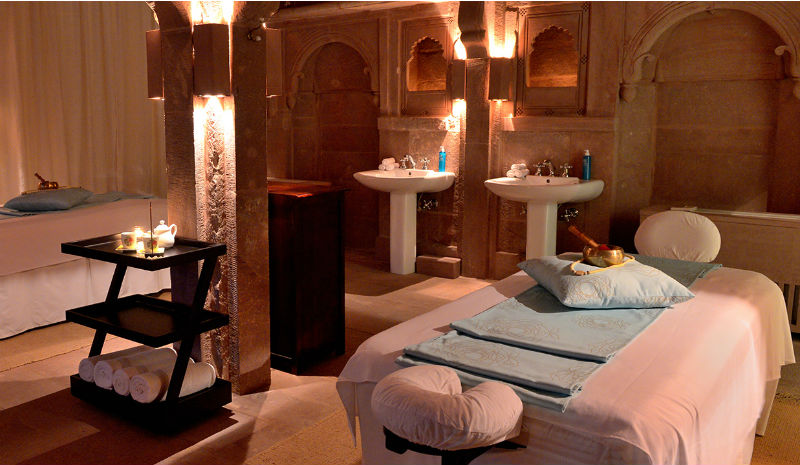 Early risers can stretch out in Raas Jodhpur's rooftop Baradari restaurant for a sunrise sequence overlooking Rajasthan's iconic 15th-century Mehrangarh Fort. Follow with an invigorating Prana Vitality massage treatment in the hotel's supremely indulgent Ila Spa.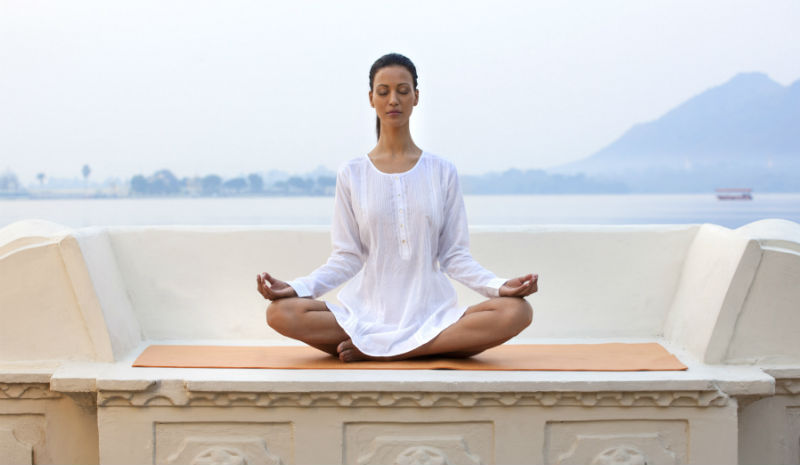 The Leela Palace's five-day Sojourn into Self programme offers a heady tasting menu of holistic treatments served up at its in-house ESPA—the largest in India. Add in a Vedic astrology reading, daily yoga and blessings at the local Shiva temple, and this is ascetism of a highly decadent order.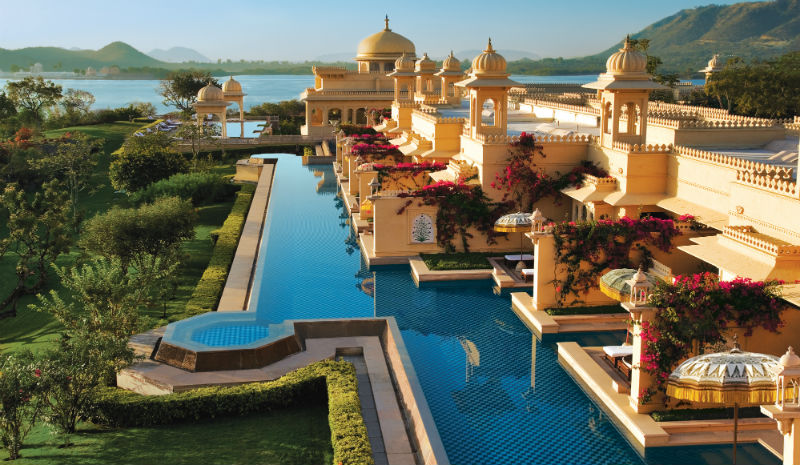 Sun salutations facing the sparkling Lake Pichola as dawn lights the horizon is a spiritual experience worth photographing. Chase a morning class with a dip in the infinity pool gazing out the distant throb and pulse of Udaipur.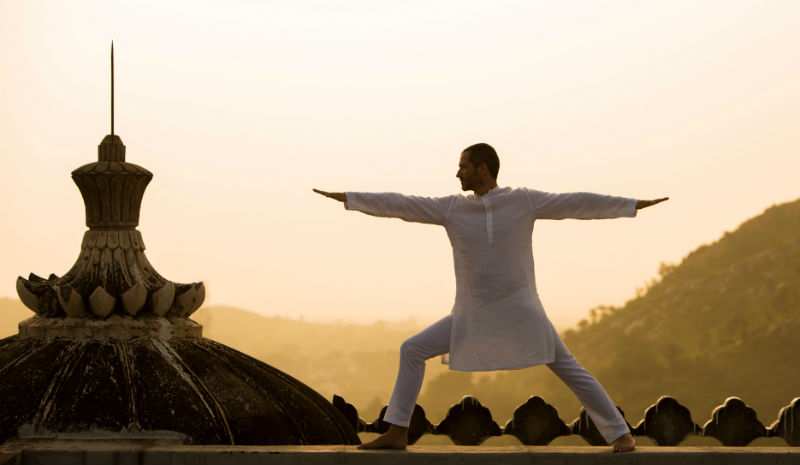 An elegant 18th-century palace near Udaipur, Raas Devigarh serves up an imaginative menu of guided yoga and meditation practices compellingly seasoned with incense, essential oils, sound healing and cranial holds.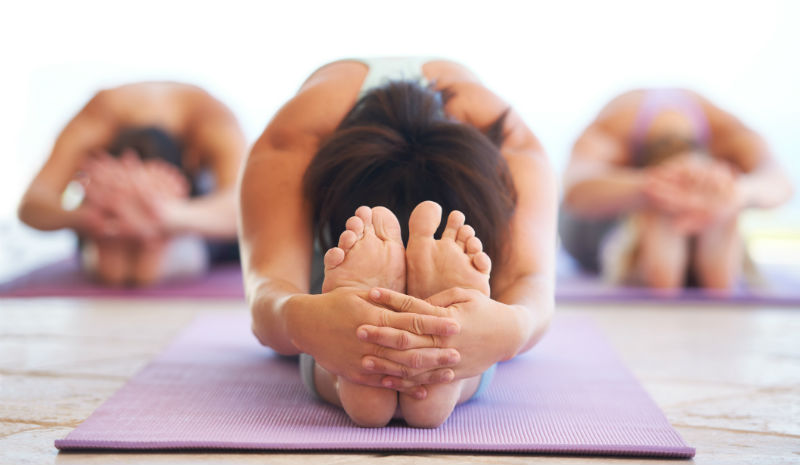 Life is pared right back at Ganga Darshan Yogashram, Bihar School of Yoga's leafy headquarters—which means mobile phones are left at the door. With a wake-up bell at 4am to kick-start a dedicated routine of asana, karmayoga, chanting and philosophical discourse, this trusty stalwart has maintained its reputation as one of India's most respected yoga schools since it opened in 1964.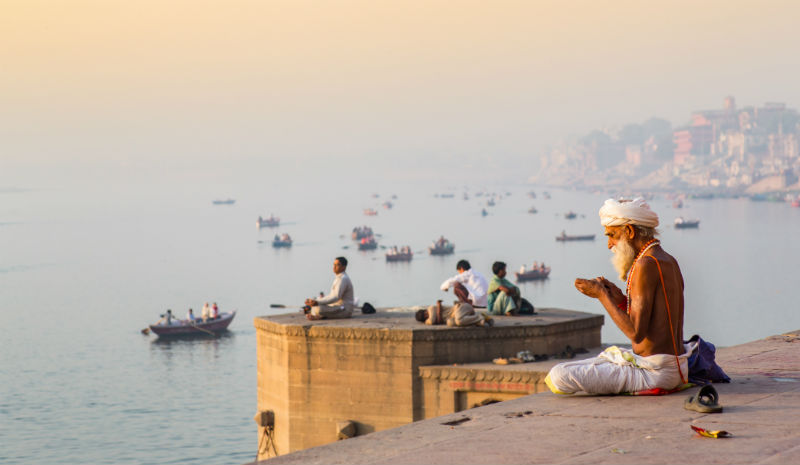 Varanasi is one of India's holiest pilgrimage sites and, with its soaring temperatures and burning ghats, one of its most arresting. Yoga offers a welcome respite, and classes on Yogi Siddharth's Ganges-facing terrace are one of the most peaceful experiences you're likely to have at this frenetic destination. That is, if the resident monkeys don't interfere!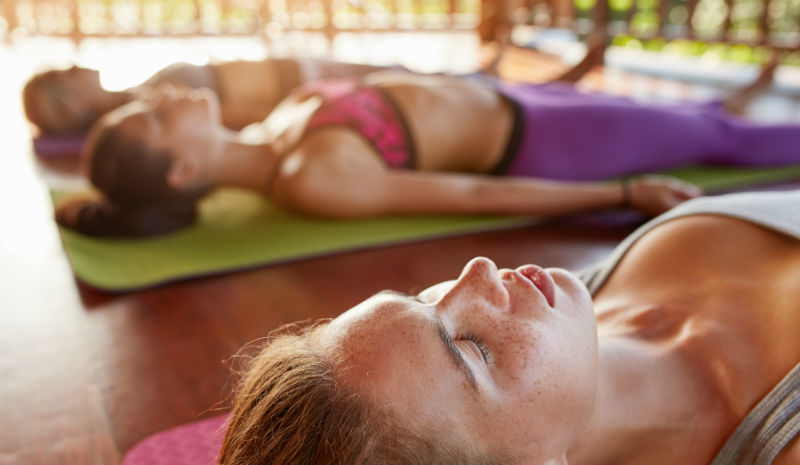 Supplying Mumbai's trendy Bandra district with soulful workouts, The Yoga House's teachers are trained in India and offer sprinklings of ashtanga, Iyengar and vinyasa flow. The small studio, being a rarity in Mumbai, gets busy, but it's popular among the Instagram set and the cheery café is a rather lovely place to sip a post-class mango lassi.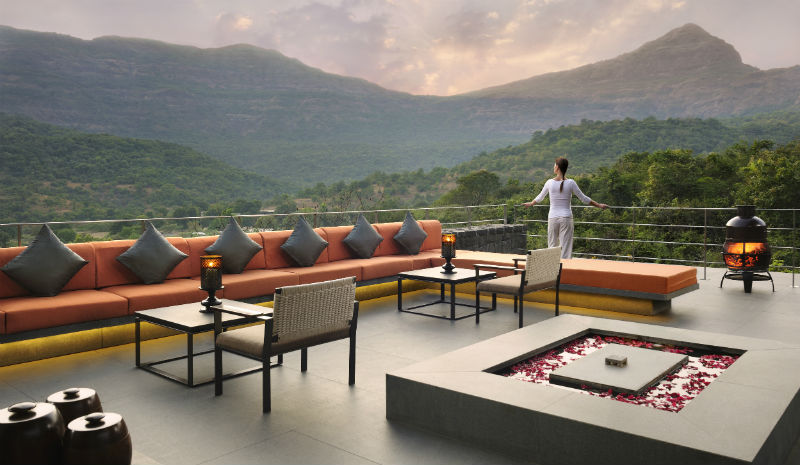 With soaring views across Maharashtra's rugged mountains, Hilton Shillim Estate Retreat & Spa's 70 forested acres are worlds away from the hustle of Pune. The yoga pavilion and meditation cave make good use of the hotel's scenic location, with bicycles and hiking trails inviting a full immersion in the surrounding nature.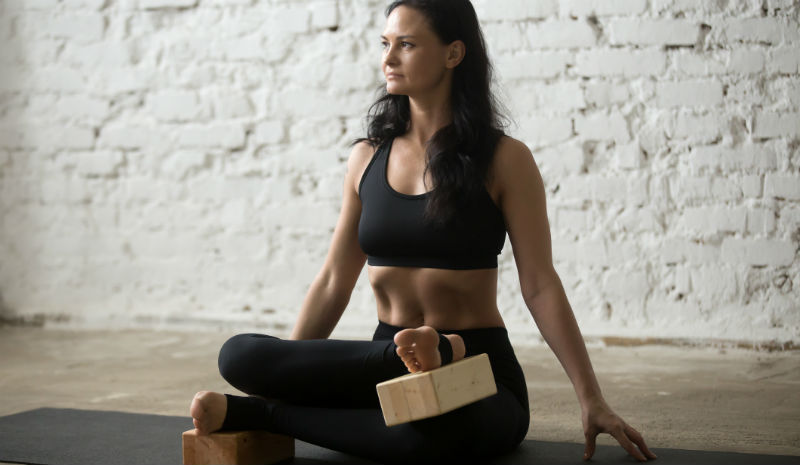 The main headquarters of the notoriously fastidious Iyengar form, the Ramamani Iyengar Memorial Yoga Institute is the lauded destination of many Indian yogic pilgrimages. The lofty standards established by the late Guru BKS Iyengar are maintained under the strict tutelage of his daughter Geeta and son Prashant in daily drop-in classes.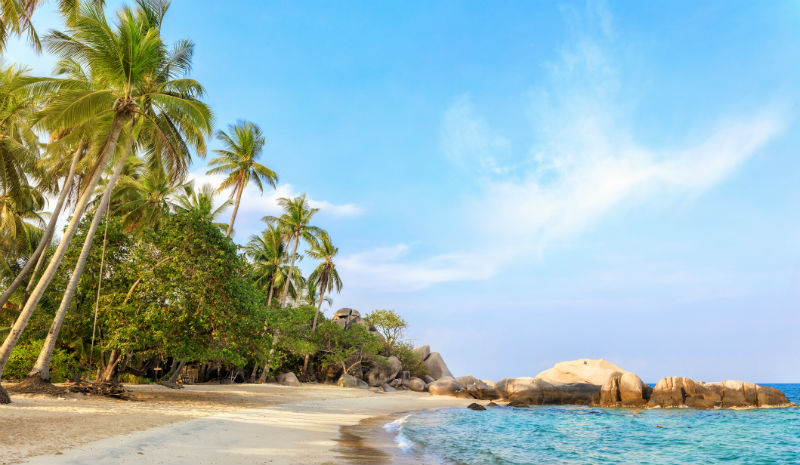 Everything about Aashyana Lakhanpal's cluster of 10 villas in a coconut grove on Candolim Beach is geared towards relaxation. From its airy yoga pavilion to its charming staff and delicious meals prepared on request, there's little else to do here but unwind.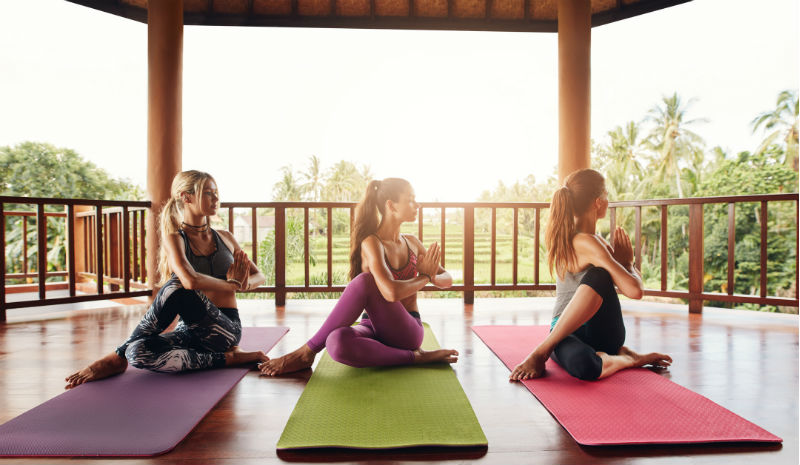 From pottery classes and Bollywood blockbusters in its mini cinema to visiting the local temple, Alila Diwa Goa's endless Rolodex of activities is the only thing to deliberate over at this soporific haven. Yoga classes are conducted a suitably unstrenuous twice a week.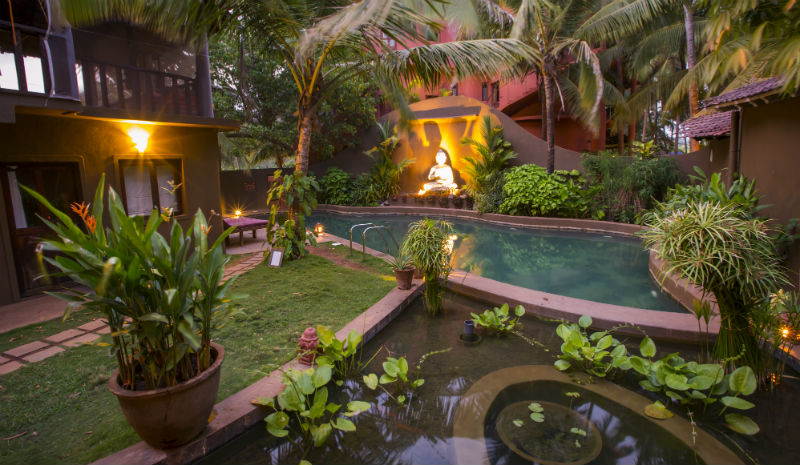 Mandrem Beach is a preciously serene expanse behind which Ashiyana is neatly folded. Twice-daily classes are delivered by world-class teachers, with the cool sigh of palms surrounding its gauze-covered yoga shala a sweet reminder of its dazzling proximity to the ocean.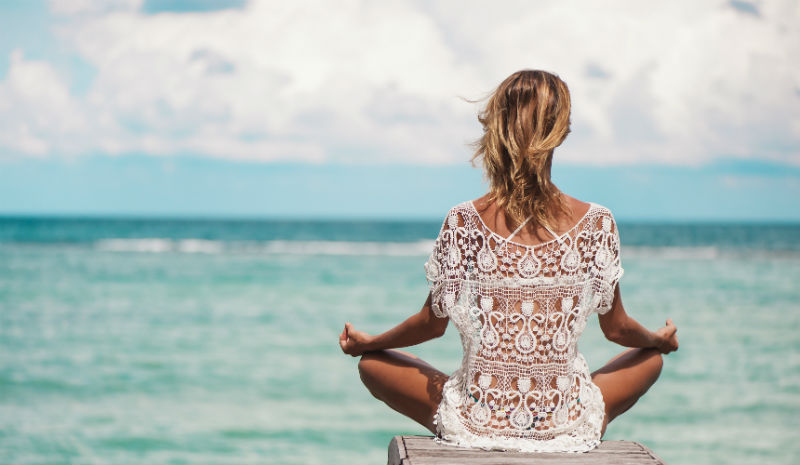 Local hosts Annu and Chinu's laid-back Banyan Tree Yoga is a 15-minute saunter from Mandrem's tranquil shores. The 10 thatched huts and shala are built from traditional techniques using clay and bamboo—a nod to its earnest eco-drive—and the open-air shower in a modest grove of cashew trees quickly becomes a highlight.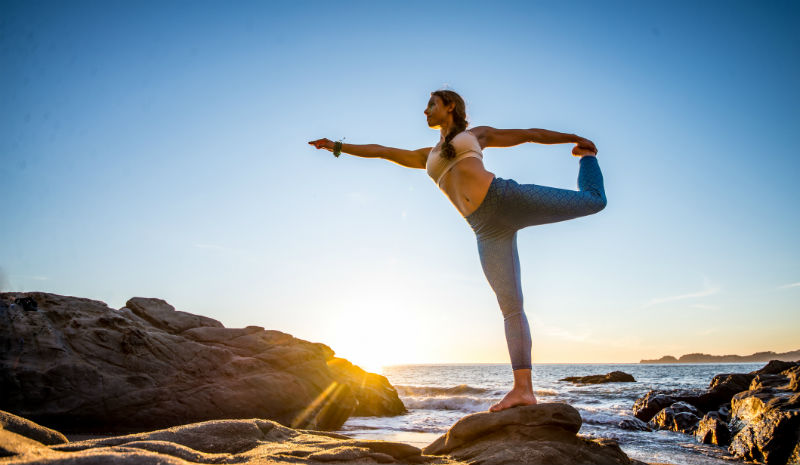 Sustainability is at the heart of Bhakti Kutir's 22 all-natural cabanas, shaded beneath a canopy of coconut palms in Palolem. Sunita's daily hatha and meditation classes are rounded off with an obligatory chai in its convivial outdoor restaurant, a firm favorite among the yoga crowd.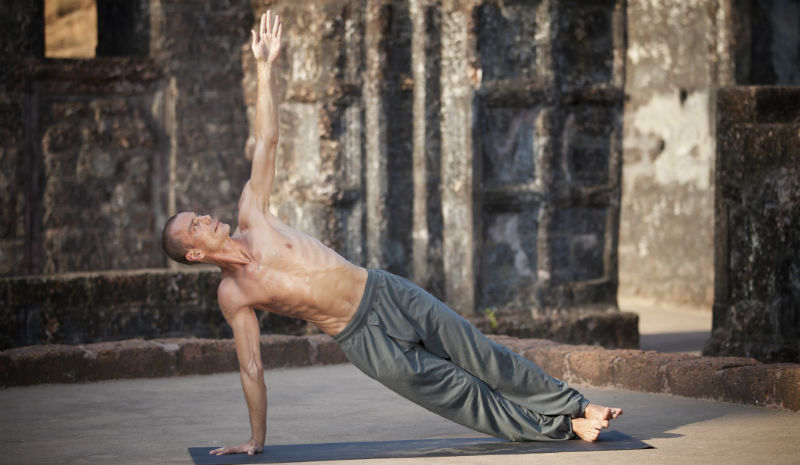 Breezes whispering through palm leaves are a soothing soundtrack to savasana at Little Cove Yoga Retreat on Goa's secluded Little Cola Beach. With its thatched shalaoverlooking the Arabian Sea and charming shore-facing cottages, this eager-to-please enclave is all about the gaping ocean views.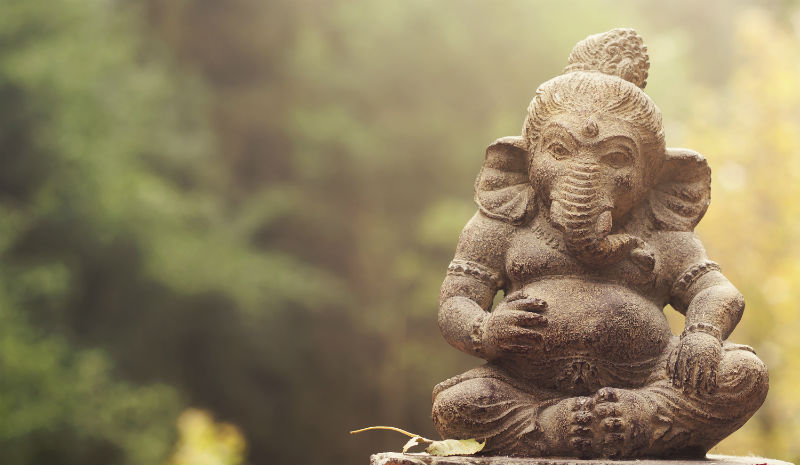 Set in the hushed hills above Arpora Beach, the aptly named Nilaya Hermitage is a sanctuary of stillness. Luxuriously decorated with an attention to detail that consistently delights, its airy yoga pavilion opens out to lush foliage. If the peace and quiet doesn't guarantee a good night's sleep, the shirodhara treatment in its Ayurvedic Spa will.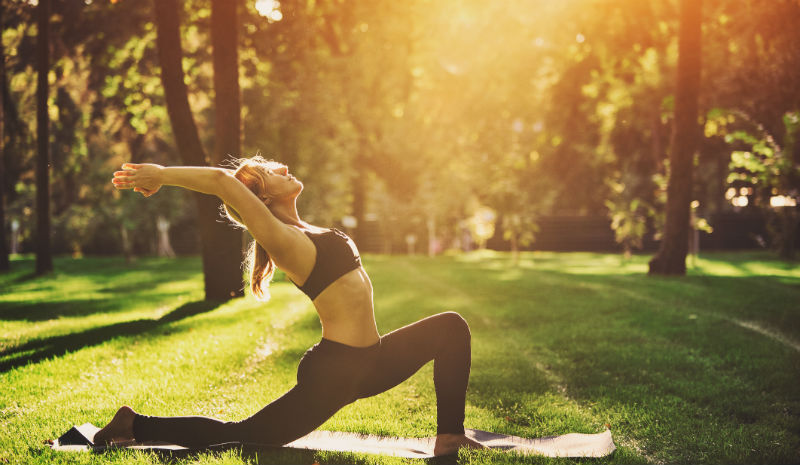 Goa's home of ashtanga in affluent Assagao might not be on the beach, but its pretty swimming pool, tranquil gardens, incredible cuisine and line-up of the world's most in-demand teachers makes this an ideal option to develop a practice. Beginners are welcome too.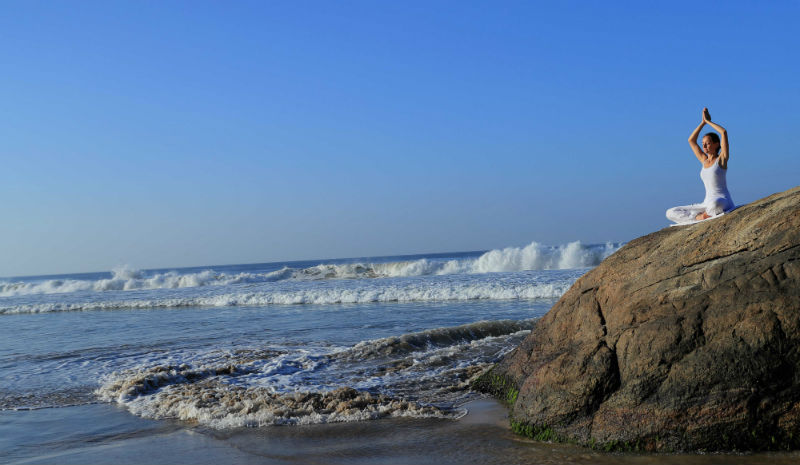 Leafy Assagao's tranquil suburban atmosphere is a welcome departure from the trance beats rattling across Anjuna Beach, a 15-minute taxi ride away. Swan Yoga Retreat's accommodation is comfortable, its teachers are all local and it grows its own organic produce. The result? A feel-good centre with hearty classes and the sweetest papayas in Goa.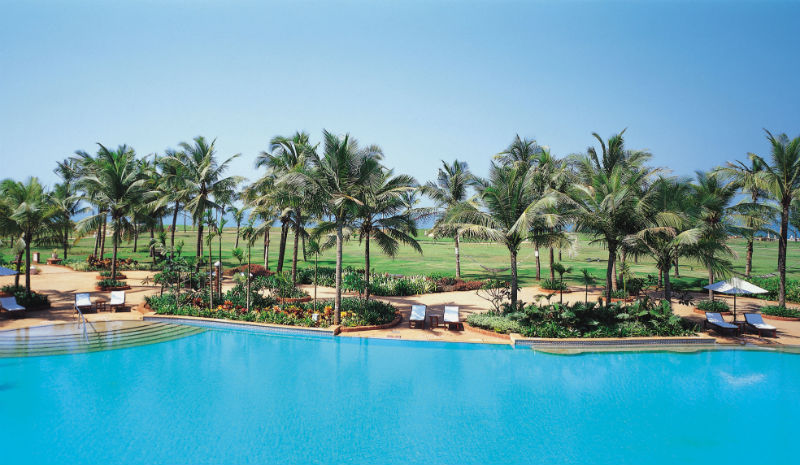 Sink into Goa time on Benaulim Beach in the quieter south, where the on-demand yoga menu stretches to whatever appeals, from a gentle session tailored to beginners to a challenging set for more experienced practitioners.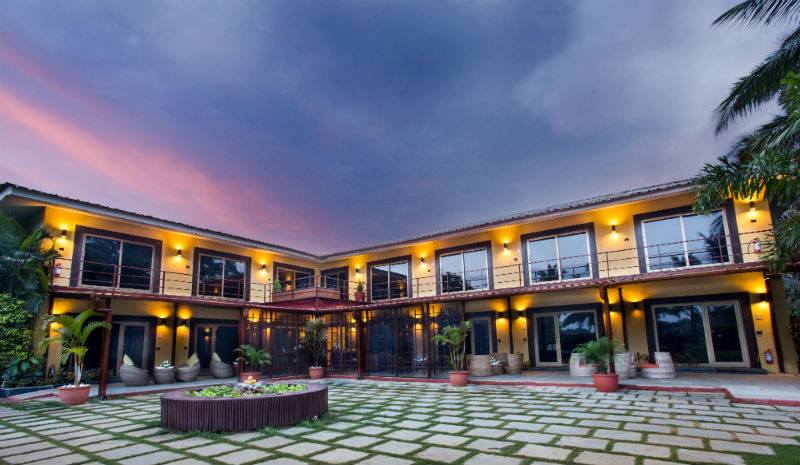 Tibetan singing bowl meditations, aura photography, dance therapy: The BeachHouse Goa has plenty to entertain alongside its twice-daily ashtanga and vinyasa flow sessions. It's on a spectacularly tranquil slice of Sernabatim Beach, though, so extracurricular activities may well be waved away for an easy flop on the shore.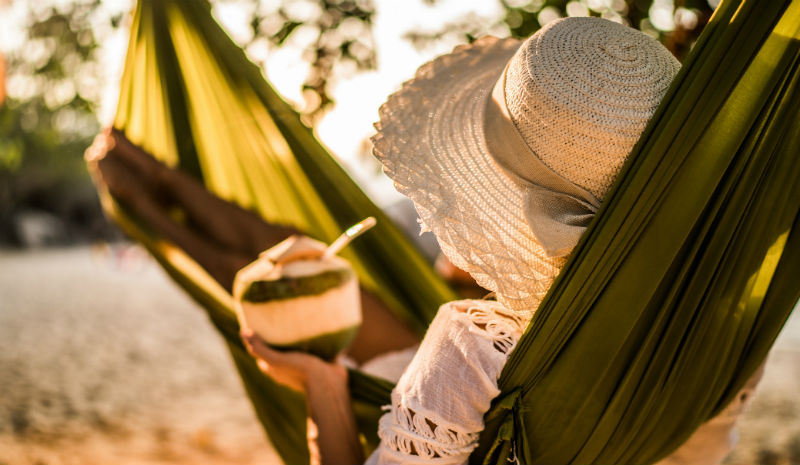 Inspired by the region's Goan Portuguese heritage and Rajasthani havelis, the tented suites at YogaMagic Eco Retreat are seriously sumptuous. While the busy thrum of nearby Anjuna might appeal, the allure of stretching out by the turquoise pool with a coconut water in hand, watching buffalo graze in the rice paddies beyond, might just trump it.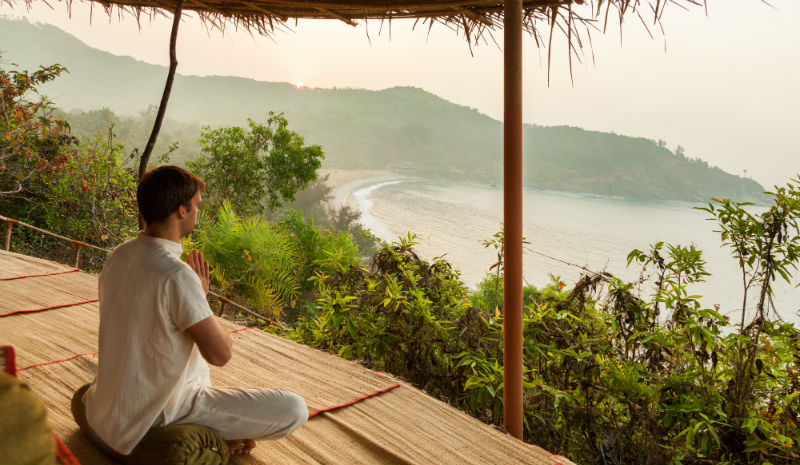 Draw away from the opulence of SwaSwara for a moment to meditate in its private hilltop meditation perch. With sprawling views across the aptly named Om Beach, this is where an open-eyed meditation practice comes into its own.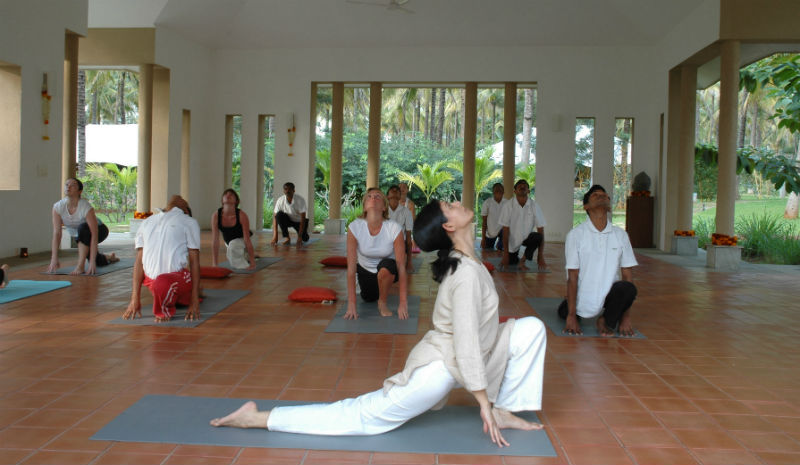 With its 25 acres cast in dappled shade by day and lit by the flicker of candle lamps at night, Shreyas is south India's dedicated yoga oasis. Stay in one of its 12 tasteful cottages to enjoy world-class hospitality served alongside some refreshingly skilled tuition in yoga and mindfulness.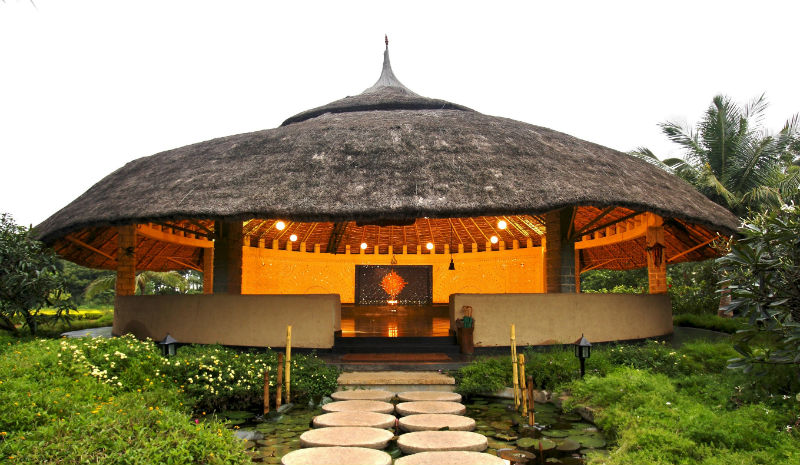 With the Duke and Duchess of Cornwall's seal of approval, expect nothing less than prime royal hospitality at Soukya. Yoga is instructed in a shimmering glass-mosaicked hall, with an inspired choice of soothing chanting or healing visualisations to follow it.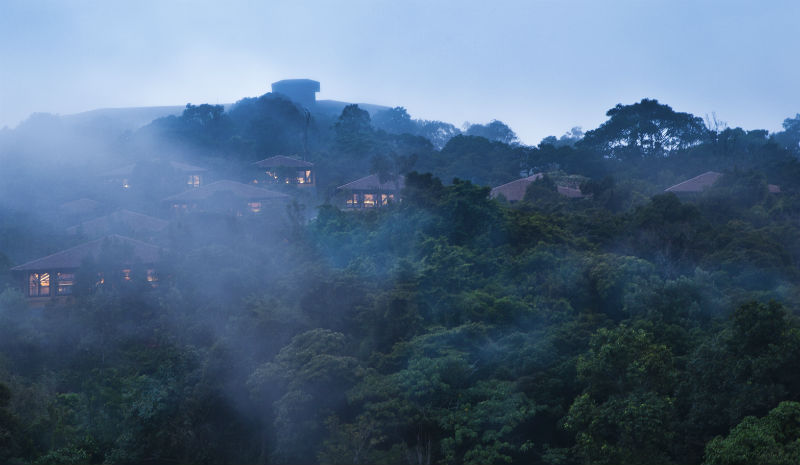 Clustered in a rainforest and sheltered by holy rudraksha trees, Taj Madikeri Resort's Jiva Spa offers Trataka—candle-gazing to relieve anxiety—and a sublime 50-minutes of Yoga Nidra—sleeping yoga—alongside its selection of dynamic or gentle asana classes.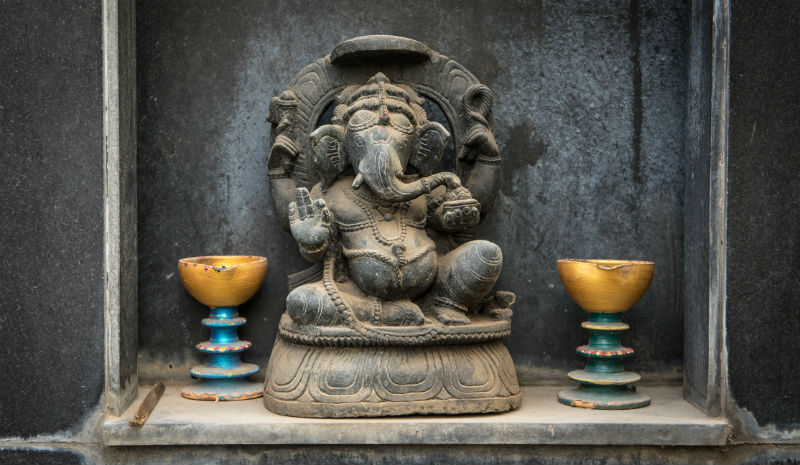 The global headquarters of powerful ashtanga yoga, a style coined by Sri Pattabhi Jois in 1948 and now taught here by his grandson Sharath, this is India's haven for serious yogis. Practitioners familiar with the primary series and willing to stay for at least a month will discover an unsurpassed opportunity to deepen their practice.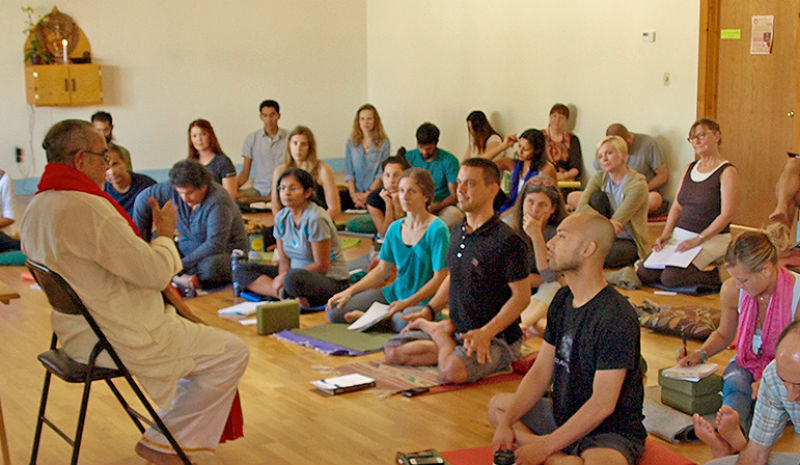 Not to be confused with the founder of Iyengar yoga, Mysore Krishnamacharr Yoga Shala's head teacher, BNS Iyengar, is one of ashtanga's hidden treasures. He studied under the great Krishnamacharya and, aged over 90, instructs stringent daily sessions at this understated but highly distinguished school. Brave the advanced class at your peril.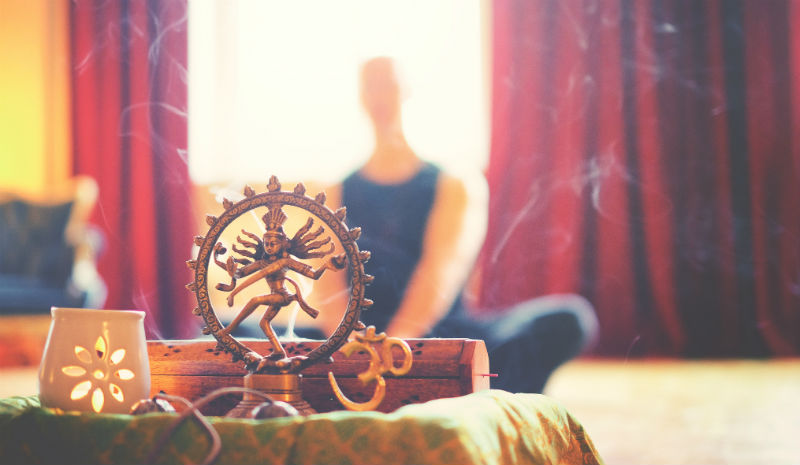 A humble two-storey heritage house is the headquarters of Mysore Mandala, a lauded ashtanga school that's heavy on 'Mysore style' self-practice. Accommodation is austere but the tuition is top notch and a chai in its friendly café is an excellent way to meet like-minded yogis.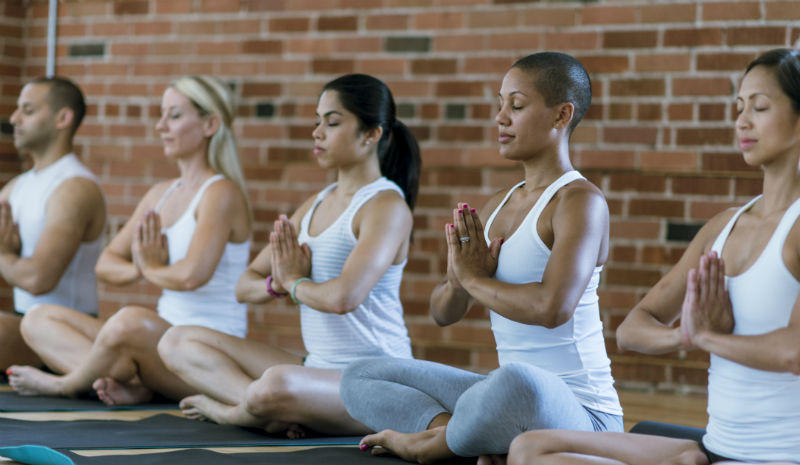 Immersive courses at this coastal outpost are rigorous to say the least. Complete a year-long correspondence course before enrolling on its strict six-month residential teacher training, which only accepts 10 students per year. If that sounds a little too serious, try its course of 10 drop-in classes for a comprehensive introduction.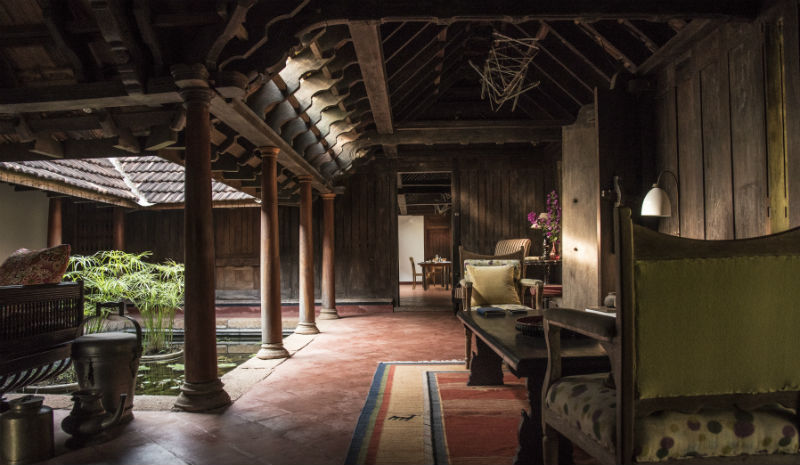 This historic palace-turned-boutique hotel in the cool coffee plantations of Tamil Nadu's Western Ghats is a refreshing retreat from the soaring temperatures along south India's coasts. After sunrise yoga on its scenic plateau-perched platform, head up for a traditional breakfast of cloud-soft idli with savoury sambar served in the garden.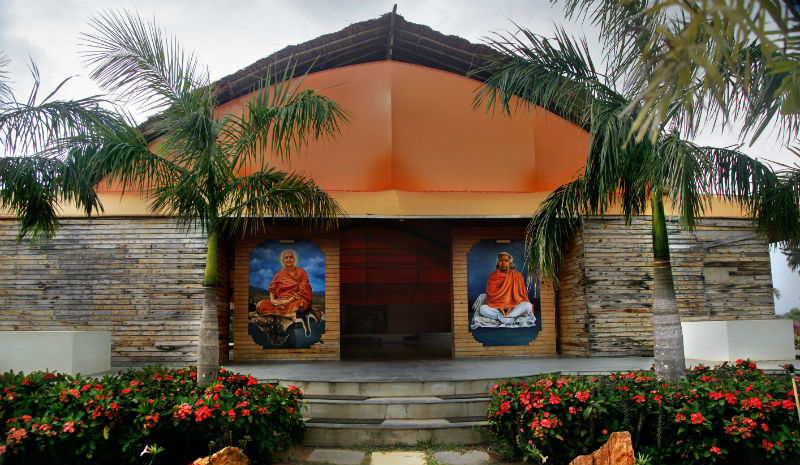 Of Sivananda's four reputable ashrams in India, it's the bougainvillea-embellished Meenakshi Ashram that garners the most praise. Muffled from the outside world by its surrounding jungle, it promises a deep immersion into a simple yogic lifestyle with philosophical discourses, skilled meditation and asana tuition, and a strict Ayurvedic diet to rejuvenate the burnt-out and world-weary.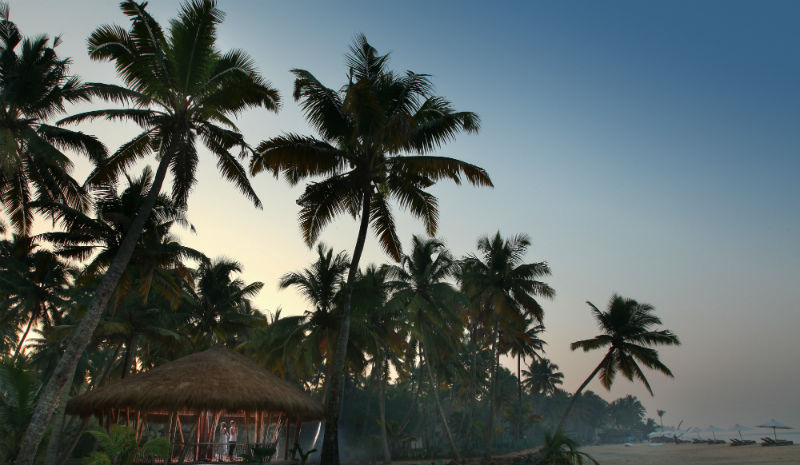 Panchakarma—an intense revitalising Ayurvedic cleanse—is especially popular at the luxury beachside Carnoustie Ayurveda & Wellness Resort. With rigorous daily massage treatments, delicious dosha (body type)-specific Indian fare and morning yoga and pranayama (breathwork) by the sea, it's easy to see why.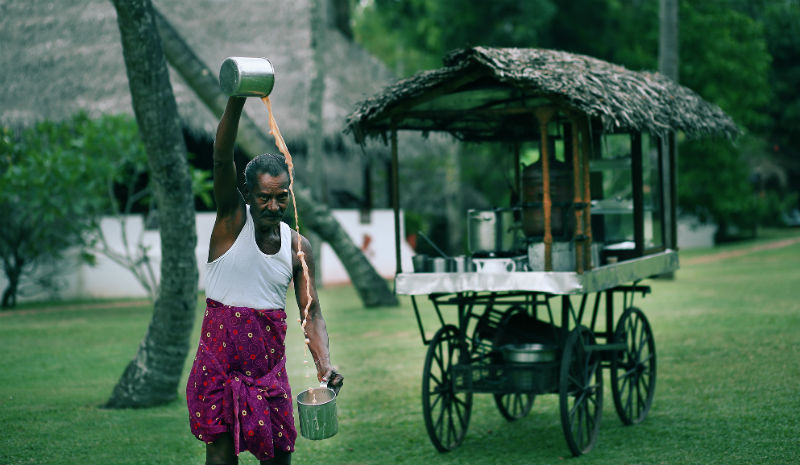 There are plenty of places to flop in the verdant 12 acres of Marari Beach's sumptuous resort: in a hammock beneath the palm trees; on a sun-lounger gazing out at the Arabian Sea; and, of course, on a yoga mat, the waves harmonising with your ujjayi breath.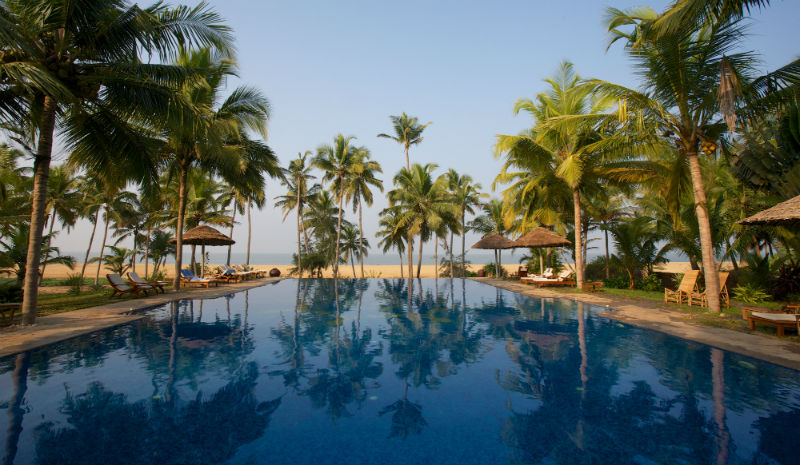 The most pressing decision at the sumptuous Neeleshwar Hermitage on Malabar's sighing coast is whether to practice morning yoga with Anil in the shore-facing yoga hall or receive training in Transcendental Meditation with Alistair on the beach. Or both?

Perched atop a dramatic cliff above Kovalam Beach, days at Niraamaya Retreats Surya Samudra slide by with hypnotic serenity. Punctuate them with yoga: an invigorating session at sunrise gazing out at the Arabian Sea, and a soothing restorative class as the sun sinks beneath the horizon.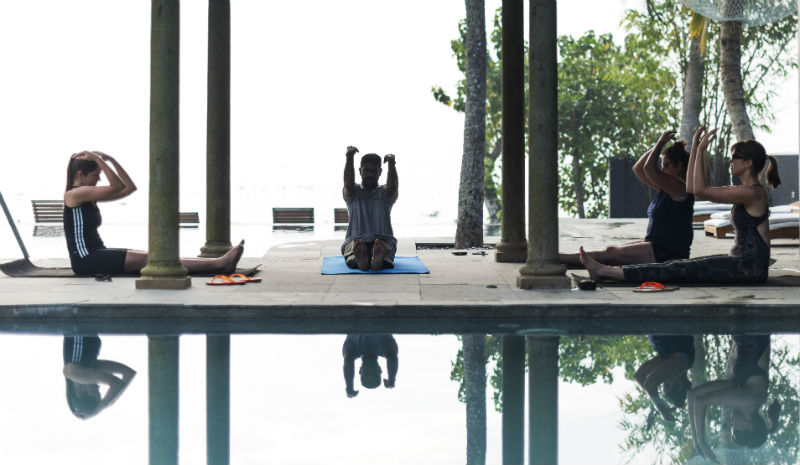 Aptly named for its demure poise on the shores of tranquil Lake Vembanad, Purity is India's love letter to yoga. Salute the sun on the serene lakeshore in the morning before taking a slow glide in a boat through Alleppey's backwaters. Exquisite décor, exacting service and some of the best cuisine you'll find in Kerala makes this one of the most luxurious yoga retreats in India.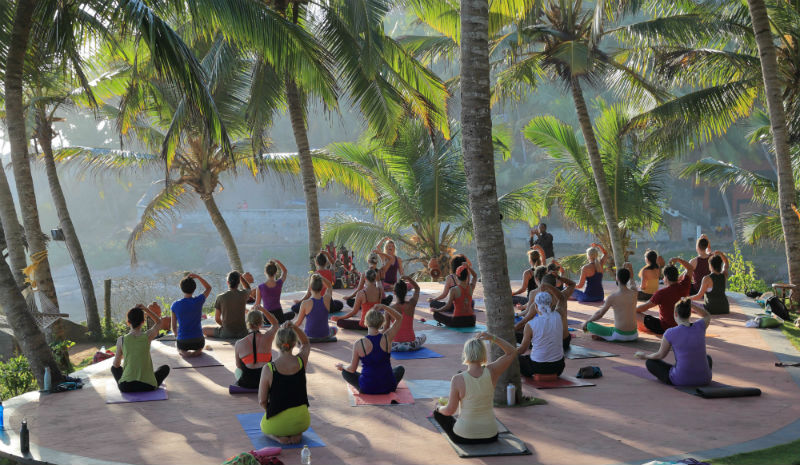 This is a place that takes its Ayurveda very seriously, with skilled doctors and a fastidious team of therapists set on restoring burnt-out city types. The sprawling oceanic views from the yoga terrace at Somatheeram Ayurvedic Health Resort's hill perch certainly complement the artful instruction.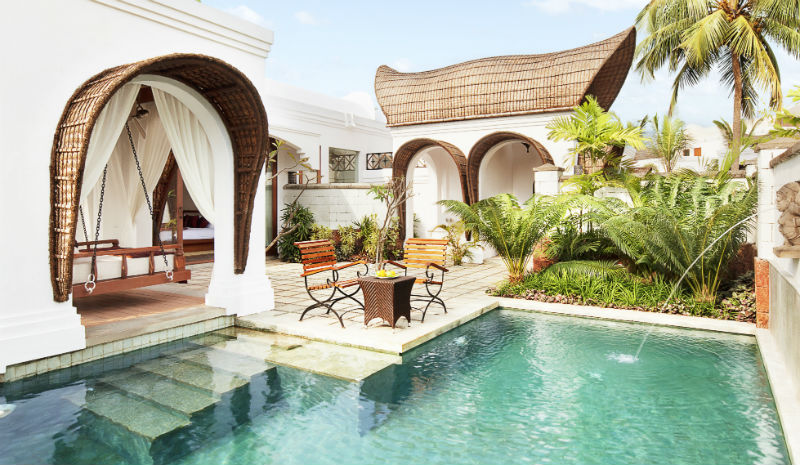 The refreshingly extensive yoga menu at Taj Bekal Resort & Spa includes a restorative session designed to smooth out the ruffles of jet lag. Follow it with a calming class in mantra meditation before stretching out with a chilled coconut water on Kappil Beach in Kerala's tranquil north.
Feature images © Oberoi Hotels & Resorts; Gillitukha/iStock; AnnaTamila/iStock; triloks/iStock; microgen/iStock; sellmaksan/iStock; nikitabuida/iStock; rajatk/iStock; ~UserGI15632746/iStock; auctorb/iStock; Sivananda; Aman; Raas; The Leela Palaces, Hotels & Resorts; Oberoi Hotels & Resorts; Raas; Peopleimages/iStock; Jedraszak/iStock; jacoblund/iStock; Hilton Hotels & Resorts; fizkes/iStock; lena_serditova/iStock; jacoblund/iStock; Ashiyana; Natalie_magic/iStock; oneinchpunch/iStock; bodrumsurf/iStock; jessicahyde/iStock; sandsun/iStock; Somatheeram Ayurvedic Health Resort; Taj Hotels, Palaces & Resorts; The Beachhouse Goa; skynesher/iStock; CGH Earth; Shreyas; Soukya; Taj Hotels, Palaces & Resorts; lukestudios/iStock; Mysore Krishnamacharr Yoga Shala; Rike_/iStock; FatCamera/iStock; Rajakkad Estate; Sivananda; Carnoustie Ayurveda & Wellness Resort; CGH Earth; ABChapri Retreats; Niraamaya Retreats; Purity; Somatheeram Ayurvedic Health Resort; Taj Hotels, Palaces & Resorts