Tigers are one of India's most cherished natural treasures—but a combination of poaching, disappearing habitats, and other human threats means the Subcontinent's majestic big cats are sadly at risk.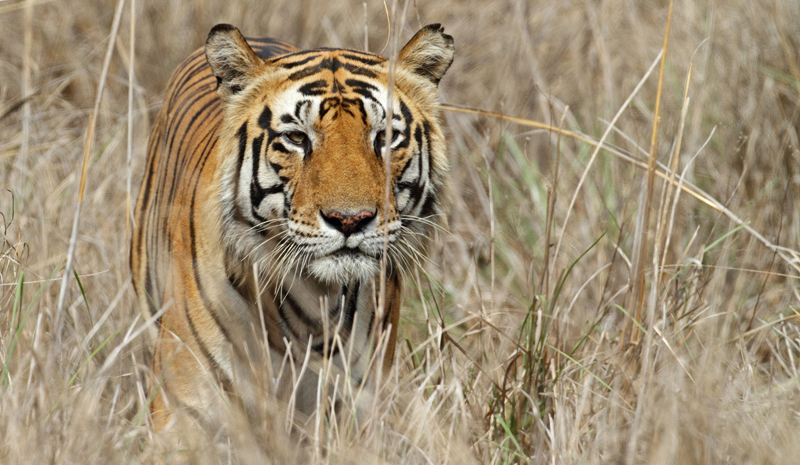 That's where organisations like TOFTigers come in. Founded in 2004, TOFTigers encourages those in the eco-tourism trade to leverage their access, visitors, and influence, and work towards protecting India's rich wildlife into the future.
Eco-minded visitors who want to make a difference can also get involved. Now, TOFTigers's second-annual Bike4Tigers Challenge is giving travelers an incredible new way to visit the Subcontinent's spectacular nature parks, go on tiger-spotting adventures, and embark on an adventurous bike journey—all while raising funds to ensure that India's beautiful tigers continue to thrive into the future.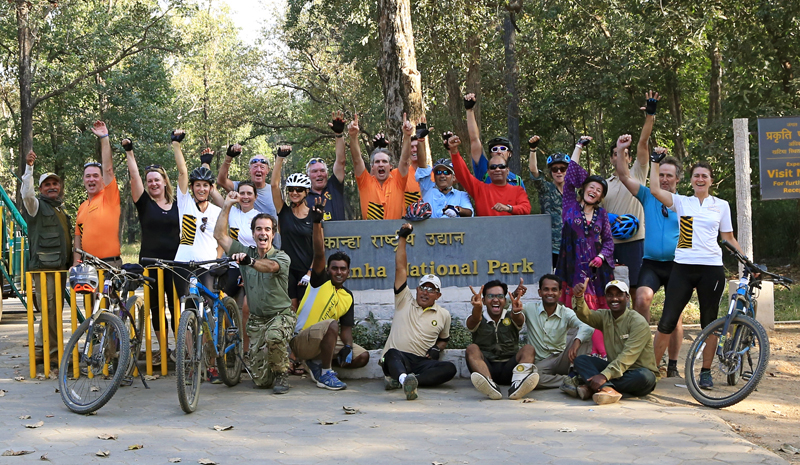 © TOFTigers
Planned for 25th-28th November 2017, Bike4Tigers invites a small group of intrepid, active travelers to go on a once-in-a-lifetime journey through some of India's most spectacular scenery. This three-day off-road biking challenge covers a total of 180km through rural India. Participants will journey between Pench and Kanha National Parks in Madhya Pradesh, where they'll have the chance to discover India's wild scenery up close.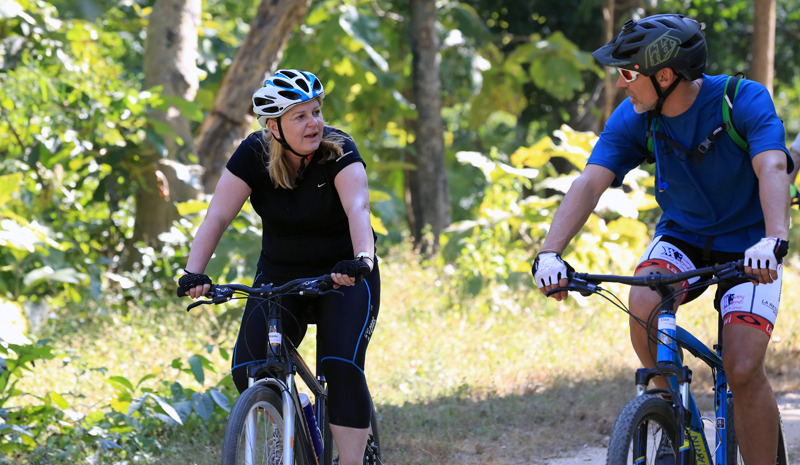 © TOFTigers
TOFTigers and their outfitters will ensure that cyclists have everything they need throughout the journey. The event will be capped at 20 participants, in order to guarantee that everyone receives personal attention and support. Quality off-road bicycles and helmets will be supplied, and attendees can look forward to delicious Indian meals and comfortable, safari-style tented accommodation along the way. Nature experts and vehicle support will also be present throughout the journey to make sure that everything goes as planned. While this event is aimed at those who are generally active and comfortable on long bike journeys, it's also an ideal opportunity for those who are new to cycling to train up and practice before embarking.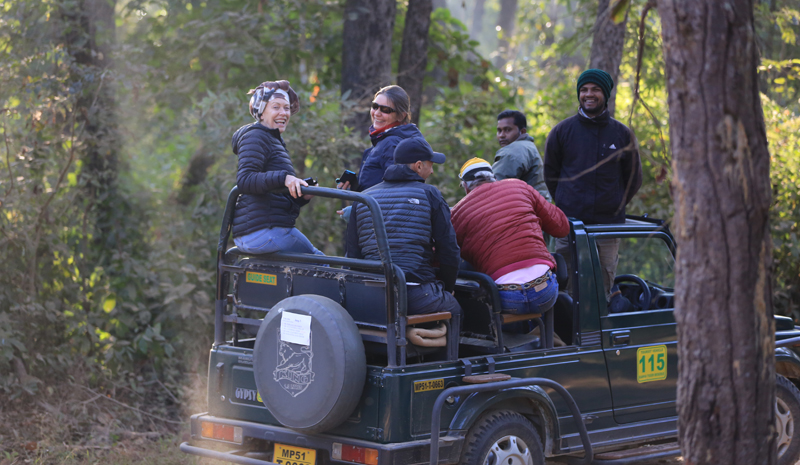 © TOFTigers
Wildlife-spotting is also a key component of this experience. Both Pench and Kanha National Parks are famous for their rich biodiversity, and exotic species ranging from leopards, sloth bears, and civets to porcupines, jungle cats, and peacocks call the region home. In fact, Kanha National Park even inspired author Rudyard Kipling to pen his beloved Jungle Book. After cyclists complete their tour, they'll have the opportunity to go on a jeep safari and attempt to spot the region's famous tigers as they go.
Best of all, by taking part, visitors will be lending support to TOFTigers and its valuable Village Wildlife Guardians program. Each participant will be given a fundraising objective, and all money raised will go towards equipping local villagers in India with the skills and tools they need to protect the wildlife in their regions. Since its debut in 2013, the initiative has been remarkably successful, and expanding it will be key to ensuring that tigers and other cherished wildlife continue to thrive for generations to come.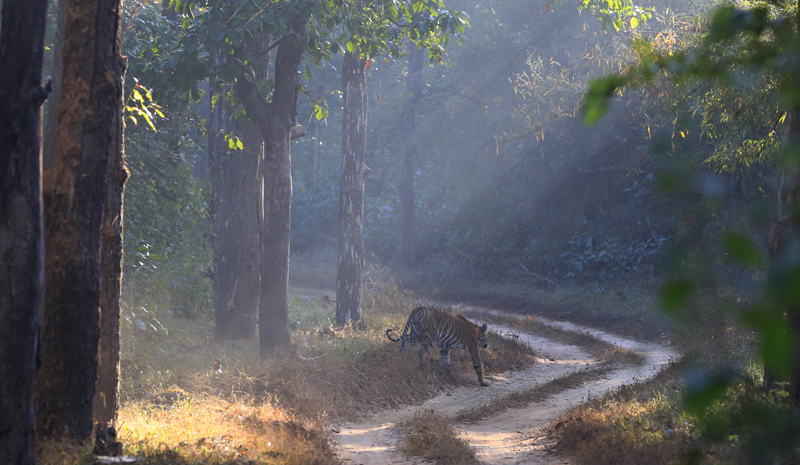 © TOFTigers
Interested in taking part? Greaves can also assist in planning a bespoke itinerary around this fantastic charity event, adding on other cities and destinations across India as you see fit. Reach out to our representatives to learn more about this incredible opportunity.