From cardamom-spiced chai served with crispy pakoras to freshly grilled seafood and fragrant biryani, photographer Chris Caldicott and chef Carolyn Caldicott (former owners of London's World Food Café), have drawn on their years of combined culinary experience to curate an exclusive food tour for Greaves guests. Introducing you to their favorite local Indian food haunts, you'll sample a mouth-watering menu of insider favorites as you journey through the vibrant landscapes and bustling cities of the Subcontinent.
Enjoying the comfort and elegance of Taj hotels throughout, the Caldicotts will guide you through Mumbai, Goa and Hyderabad, each of which is celebrated for its contribution to Indian cuisine. You'll be expertly steered from the lofty heights of India's finest dining right through to its humble street food stalls, and as Photographer-in-Residence at the Royal Geographical Society, Chris will also be on hand to teach aspiring photographers how to capture atmospheric snaps along the way. Here are just a few of the incredible locations you can expect to visit on this exclusive escorted adventure.
Mumbai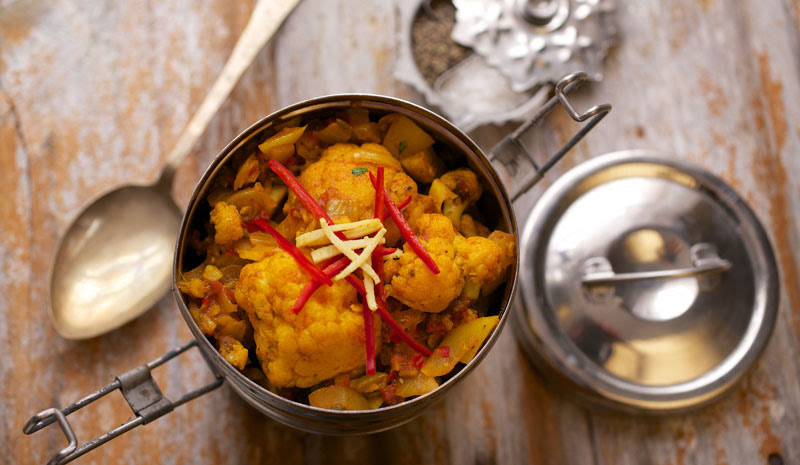 Masala Kraft: As India's bustling Bollywood capital—with its associated A-list residents—Mumbai is home to some exceptional restaurants. Taj Mahal Palace Hotel is testament to the city's exacting standards, and Chris and Carolyn have chosen Masala Kraft (one of the Taj's nine eateries) as the perfect place to begin their tour of local Indian food. The menu reaches across the Subcontinent's 29 states, cherry-picking favorites such as Amritsar-style marinated prawns and Lucknow's biryani with its butter-soft lamb, giving an overview of the staggering variety that lies ahead.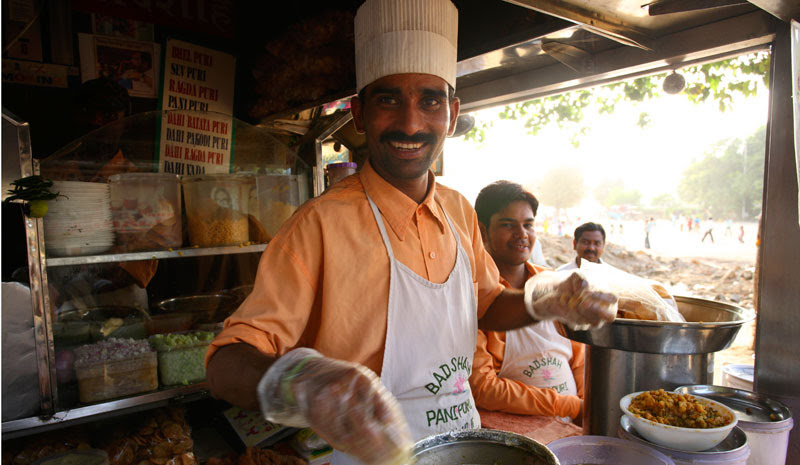 Chowpatty Beach Food Market: Crispy pani puris are the real stars of the busy markets on Chowpatty Beach, and with years of trial (and error!) behind them, Chris and Carolyn know the best places to pick up these popular treats. Fried up individually on demand, each puri (bite-sized puffed bread) is filled with a savoury relish and dipped in spiced pani (water) — pop it into your mouth in one go for an explosion of fresh flavors that's surprisingly moreish. The vivid ambiance and dynamic scenes of Chowpatty Beach also make this a great place to practice your camera skills; seek out Chris's expert tuition for the perfect ambient shots.
Goa 
Caravela restaurant The breezy dining deck at Taj Holiday Village Resort & Spa's Caravela restaurant is a beguiling place to watch the moon rise over Goa's serene Candolim beach. Here, Chris and Carolyn will guide you through an artful dinner of fusion cuisine, where much-loved comfort foods from around the world are given the Taj signature treatment. The Chicken Bunny Chow is a best seller; a fast-food favorite from South Africa, it's an ingenious combination of crusty bread hollowed out to accommodate a serving of aromatic curry in the center.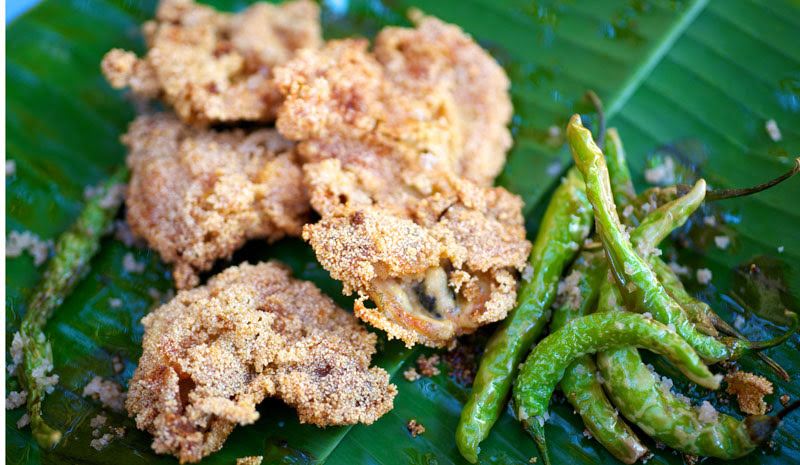 Sheela Bar & Restaurant: Famous for its intoxicating blend of sun, sand and fresh seafood, Goa is a perennially popular South Indian destination. Follow Chris and Carolyn to discover the delights of authentic Goan cuisine, which features delicately spiced, coconut-laden curries accented with Portuguese flavors and ingredients. A visit to Sheela's laid-back terraced restaurant—a popular establishment amongst locals—will demonstrate just how delicious simple, freshly grilled Goan fare can be.
Hyderabad 
Pather Ghatti: It would be a shame not to capture on camera the jostling twists and surprising turns of Hyderabad's central business hub, with its frenetic shoppers and bustling sari shops. Be sure to take yours along with you as you accompany Chris and Carolyn on a tour of the market, sampling some delicious local Indian Deccani food along the way.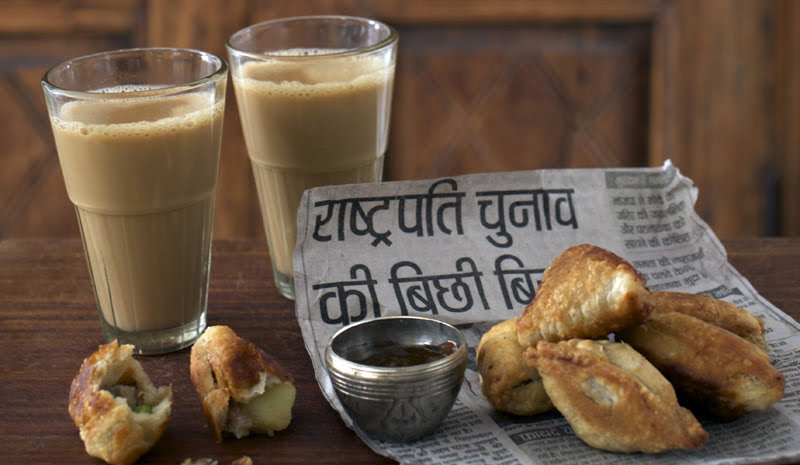 Taj Falaknuma Palace Hotel: Step out of the hot hustle and bustle of Hyderabad and into the cool marble and elegant interiors of the Taj Falaknuma Palace Hotel, once home to the Nizam of Hyderabad. Here, the Caldicotts will introduce you to the sheer pleasure of traditional Hyderabadi cuisine at Adaa restaurant, where the Kacchi Biryani—made with 12 hour-marinated lamb—is the dish that locals return for.
Click here for more information about our culinary tour with Chris & Carolyn Caldicott and Taj Hotels Palaces & Resorts, from 18th – 28th November 2018, including Mumbai, Goa and Hyderabad.