Unveiling the Treasures of India's Eastern Gem: An Odisha Odyssey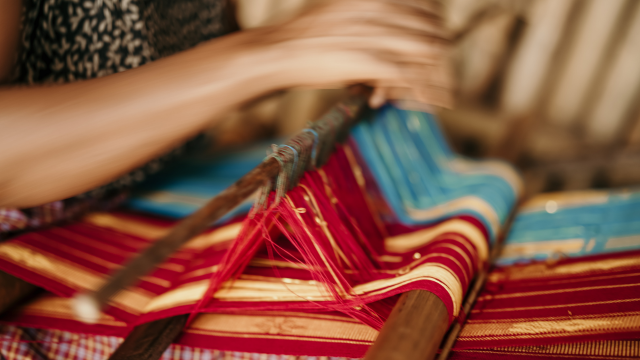 Day 1: Arrival at Dhenkanal Palace
Arrive at Biju Patnaik International Airport in Bhubaneshwar. Transfer to Dhenkanal Palace and enjoy a leisurely day. Experience a sumptuous traditional dinner and overnight stay at the palace.
Day 2: Exploring Dhenkanal Palace
Discover the rich legacy of Odisha's textile traditions with a visit to local artisans specializing in Ikat and Khandua Silk tie-and-dye saris. Immerse yourself in the vibrant culture of the Sitala tribe and witness their captivating brass jewelry and artifact craftsmanship. Enjoy a mesmerizing tribal dance performance and a delectable dinner before retiring to the palace.
Day 3: Aul Raj Palace Retreat
Journey to Aul Raj Palace after a relaxed breakfast. Engage in a regal experience as you savor lunch in the company of the royal hosts. Explore the palace and its picturesque surroundings in the evening, followed by a restful overnight stay.
Day 4: The Belgadia Palace Grandeur
Depart for The Belgadia Palace after breakfast. Be warmly welcomed by the royal princesses and indulge in a traditional Odia lunch. Stroll through the palace grounds and relish the elegance of the surroundings. Witness a captivating performance of the Mayurbhaj Chauu dance, accompanied by a delightful drinks and starters session, followed by an exquisite dinner on the Palace Terrace.
Day 5: Tribal Traditions and Cultural Fusion
Embark on a memorable journey to a tribal bazaar and village, immersing yourself in the region's diverse cultural tapestry. Savor a Nepali-style lunch and explore Haripur and the iconic Jagannath Temple in the afternoon. Return to The Belgadia Palace for drinks and a sumptuous dinner.
Day 6: Departure to Kolkata Airport
Conclude your enchanting experience with a hearty breakfast before transferring to Netaji Subhash Chandra Bose International Airport for your onward journey.