If you find yourself infatuated with the flavors of India—and want to learn how to recreate them in your own kitchen—then Chris Caldicott has some advice. A cookbook author, former owner of the influential World Food Cafe in Covent Garden, and a talented photographer, he's searched all over London to find ingredients from the Subcontinent that supermarkets don't carry. Whether you're in need of fresh methi (fenugreek) leaves, Alphonso mangoes shipped from India at the height of their season, or a variety of other specialty ingredients, follow his tips for the best places to shop for Indian ingredients in London.
 The Indian Spice Shop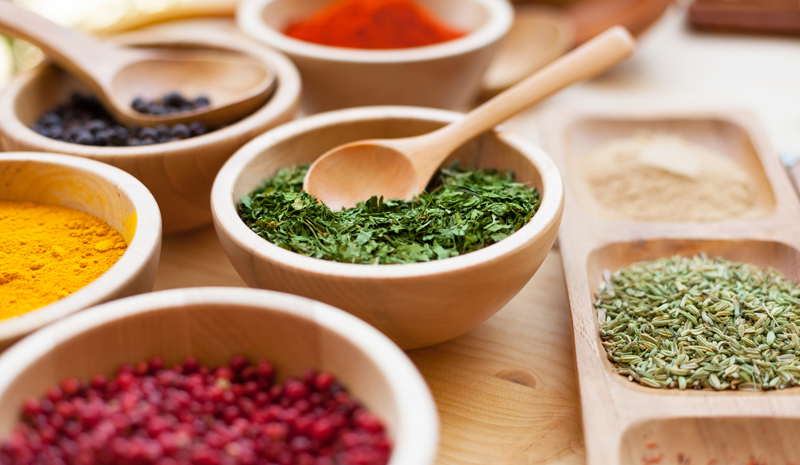 "We cooked authentic Indian food every day, so we needed to get all the ingredients appropriate to those recipes but which you can't buy at supermarkets," says Caldicott, referring to the many years he and his wife Carolyn ran the World Food Cafe. And their first port of call? Drummond Street near Euston Station, which Caldicott describes as the best place in Central London to buy Indian ingredients. The street is lined with a wealth of shops and restaurants, but Caldicott recommends the family-run Indian Spice Shop as a highlight. "It's a tiny shop but jam-packed, and you can find everything you need—curry leaves, jaggery, bottle gourds, mustard seeds in bulk and in small packets…" After a shopping expedition, he also advises popping next door to the Diwana Bhel Poori House restaurant for what he calls the city's best masala dosas and palak paneer.
Ealing Road, Wembley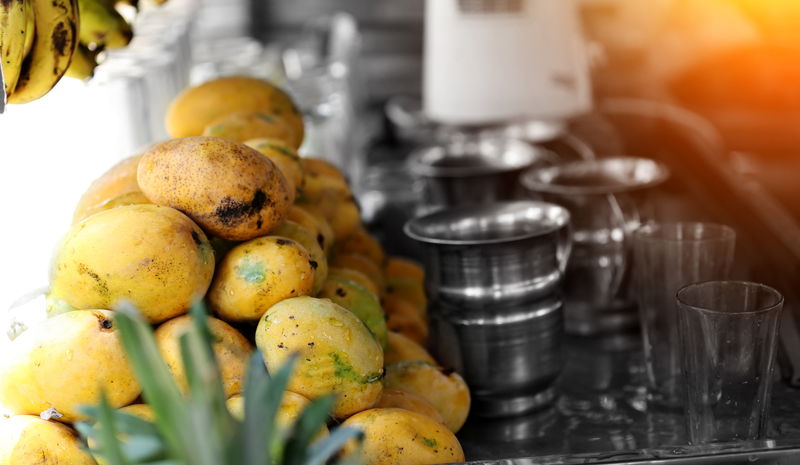 Caldicott remembers embarking on shopping trips to Ealing Road in Wembley, feeling like he had arrived back in Asia. "When Alphonso mangoes are in season in India and Pakistan, they ship crates of them here. It used to be that, in heavy traffic, you could actually buy a whole box of Alphonso mangoes for £5—maybe it's £10 now—through your car window." In addition to the prized fruits, Ealing Road is lined with so many stands, it's "like being in a souk in India." Come for wholesale vegetable, fruit, and spice merchants, great cafes and catering businesses where you can source thali plates and other hard-to-find equipment. "That whole street is perfect," Caldicott says. 
Southall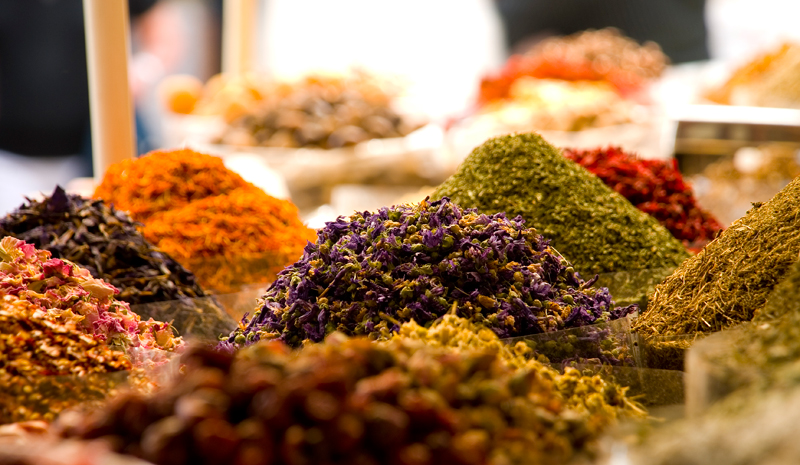 Far and away one of the best places to buy Indian ingredients in London, Southall has long been home to a community with Indian and Pakistani roots. According to Caldicott, cash-and-carry TRS is the place to go. "Everything comes straight from Bombay on planes and ships—walking in, it's like being in India. It even smells like India. There are tubs of mango chutney, huge containers of spices—it's a beautiful experience to go there." He cautions that TRS sells many ingredients in bulk, however; for cooks seeking smaller quantities, "Southall Broadway is packed full of amazing grocers and shops that sell all the essential Indian ingredients you could possibly need."
Shepherds Bush Market
 
For those after fresh produce, Caldicott cites Shepherds Bush Market as another excellent port of call. "Though it's more African and Caribbean, there is a lot of crossover with ingredients like sweet potatoes and yams and okra," he says, and it's well worth going for a wander and seeing what vendors are selling fresh.
Brick Lane
 
No shopping guide for Indian ingredients in London would be complete without a meander along Brick Lane, long home to a sizeable Bengali community. "They fly in frozen fish you can't get in an English fish market, like hilsa and bhakti—you can also buy bags full of fresh grated coconut, which is so much better than using dry desiccated coconut," he says. Beyond the hard-to-find specialties, shops like Taj Stores have a wide selection that should encompass everything you might need.
Feature images © urbancow/iStock; Jasmina007/iStock; pixelfusion3d/iStock; clearandtransparent/iStock; paperingasmile/Flickr