Kaziranga National Park, draped in the Brahmaputra floodplains, is a living canvas showcasing the wild diversity of India. From the regal one-horned rhinos to the elusive Royal Bengal tigers, every zone in Kaziranga promises a unique spectacle. Marshy wetlands, expansive savannas, and dense woodlands form the backdrop to this wildlife symphony.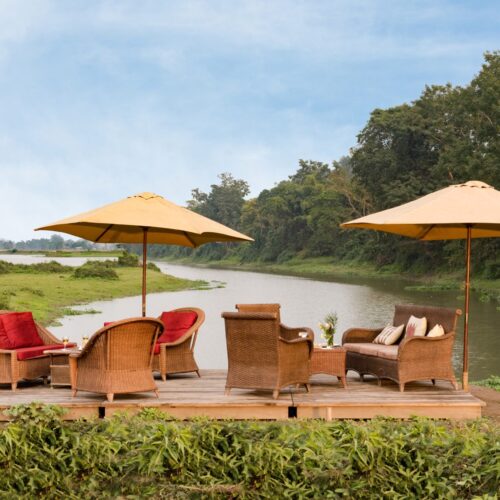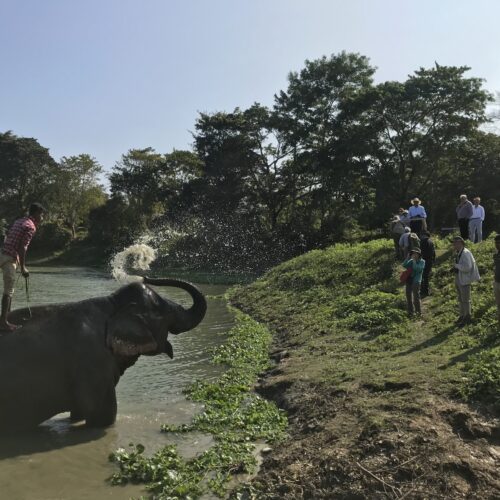 At Kaziranga, the adventure unfolds in myriad ways—by boat, on foot, in a jeep, or atop an elephant. The Terai-Duar savannas, one of India's last remaining grasslands, boast a topography that's a rare composition of wetlands, grasslands, and woodlands. The park's population of one-horned rhinos, tigers, elephants, and an array of other wildlife is unmatched.
Amidst this wilderness, Dhiplu Rover Lodge stands as a sanctuary for nature enthusiasts. With only 24 guests at a time, the lodge's bamboo and wood cottages, topped with thatched roofs, offer an exclusive retreat. Wander along bamboo walkways to the 'Machan' raised above the Diphlu River, providing a panoramic view of the surroundings.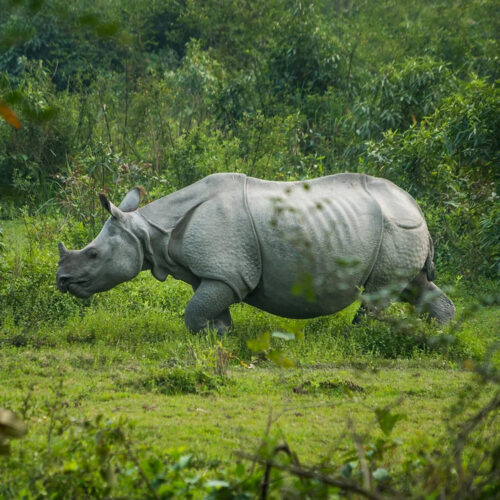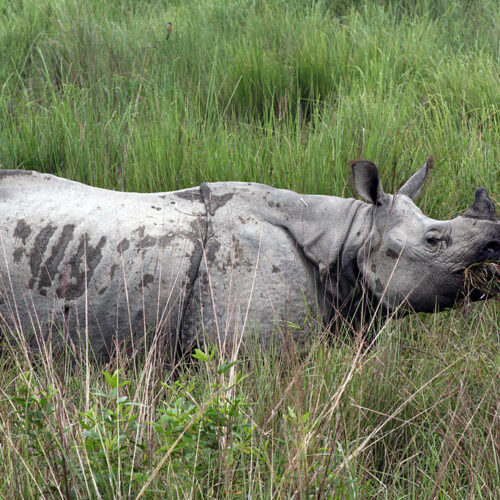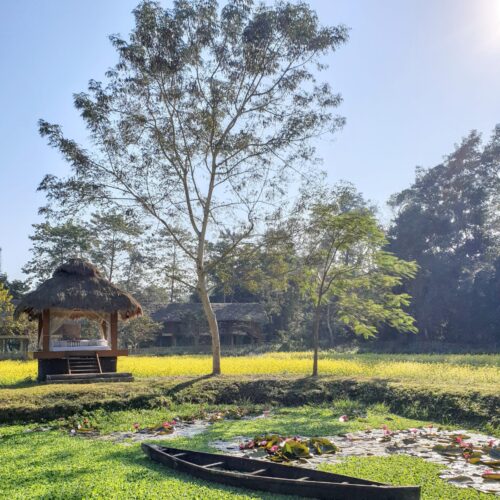 Committed to environmental stewardship, the lodge recycles grey water, converts organic waste into compost, and supports local villages. Your stay includes a jeep safari with the in-house naturalist, unraveling the secrets of Kaziranga's 500 bird species, both migratory and resident. With Dhiplu Rover Lodge, dive into a wilderness narrative where luxury meets the wild, and every moment promises an enchanting encounter with Kaziranga's wonders.