Revered by adventurers and archaeologists alike, the grandiose ruins at Hampi in Karnataka make this one of India's most impressive destinations. Throne of the prosperous 14th-century Vijayanagara Empire, Hampi's iconic temples, shrines and forts, scattered across nearly 4,200 hectares of breathtaking wilderness, offer a privileged insight into the staggering wealth of India's history. Hampi's sumptuous Kishkinda Camp—the newest addition to The Ultimate Traveling Camp's luxurious portfolio—sits right up close the site's prized monument-scattered landscapes. Its 11 exclusive, beautifully appointed tented suites are the perfect base from which to take in Hampi's UNESCO World Heritage architecture, as well as its varied wildlife. Here, Kishkinda Camp's guide and wildlife activist, Samad Kottur, tells us why we need Hampi, and the Kishkinda Camp, at the top of our bucket list.
Hampi encompasses such a huge area of incredible sights. What are some of its must-sees?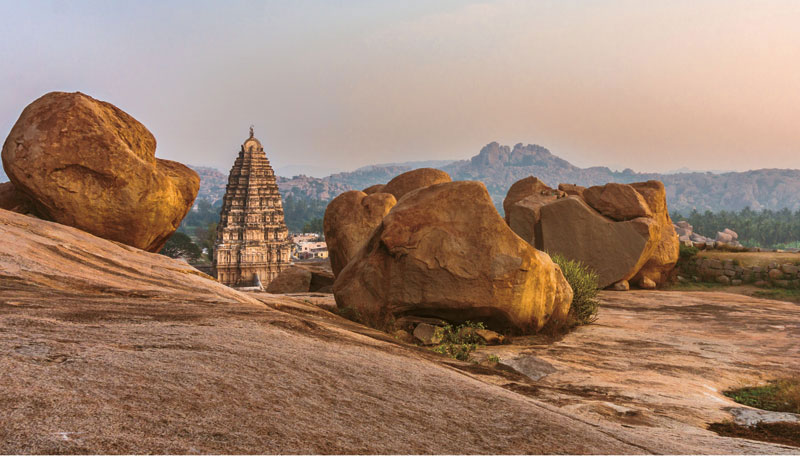 "Every part of Hampi is fascinating, but don't miss the celebrated Virupaksha Temple (pictured above), which dates back to the 7th century. The Lotus Mahal (palace) complex and the Stone Chariot at the Vittala Temple complex are also unmissable. They give you an idea of the spectacular skill involved in creating these monuments. Spend an evening watching the sun set from Hemakuta Hill, and the sunrise from Matanga Hill is spectacular. And of course, you are sure to spot some of the natural wildlife. Hampi is home to sloth bears, leopards, pangolins, porcupines and pythons. And if you'd like to see more butterflies and birds than the many that live around the camp, a trip to Kamalapur Lake is wonderful for birdwatchers. Black-naped hares, jungle cats and mongooses can be seen in the valley in the evenings—if you like seeing wildlife in its natural habitat, Kishkinda Camp is the best place to stay in Hampi. Previously, visitors came just to see the ruins, but nowadays many also come to Hampi for rock-climbing, birdwatching and simply to relax."
How does the Kishkinda Camp contribute to Hampi's ambience?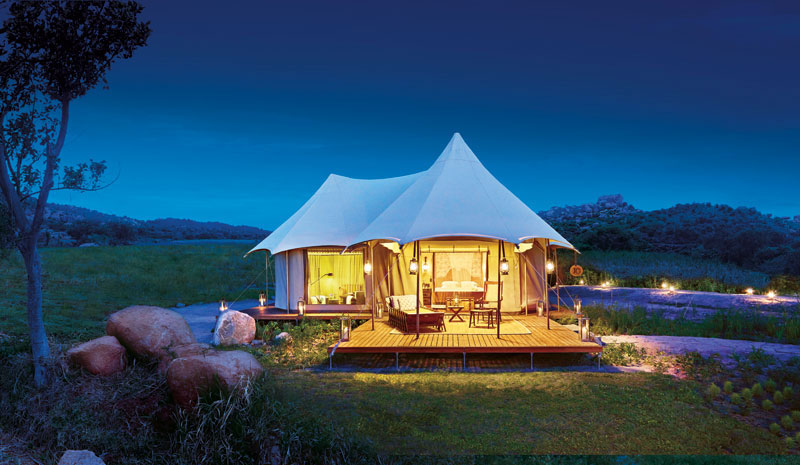 "During the Vijayanagara empire, kings and queens stayed in luxury tents whenever they traveled. One can imagine those gloriously luxurious tents, with all their attendants and special amenities. It's the same here at the Kishkinda Camp in Hampi. The cool breeze, chirping of birds and starry nights in this quiet valley… you could be in a Vijayanagara king's camp."
Sustainability is high on the Kishkinda Camp's priorities, isn't it?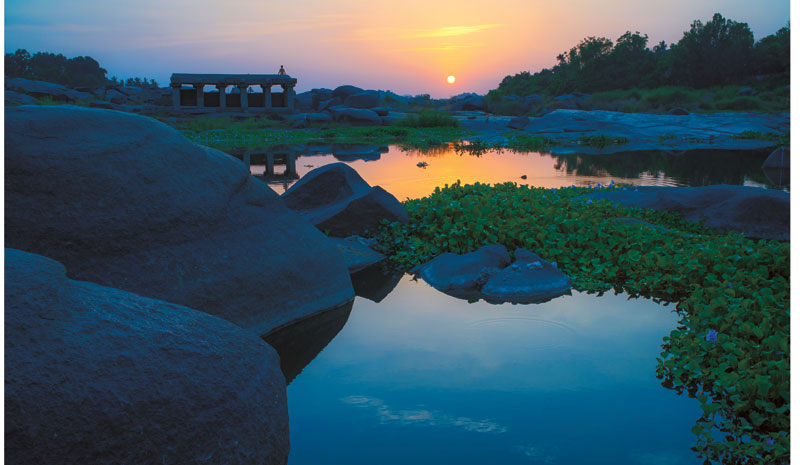 "Yes, we've planted more than 10,000 trees in the area, and the existing native trees are also protected. In some years, the entire camp will look like a miniature forest, tucked away in the middle of rocky hills. We're also very careful with our water and refuse."
How were you drawn to become a guide with the Kishkinda Camp?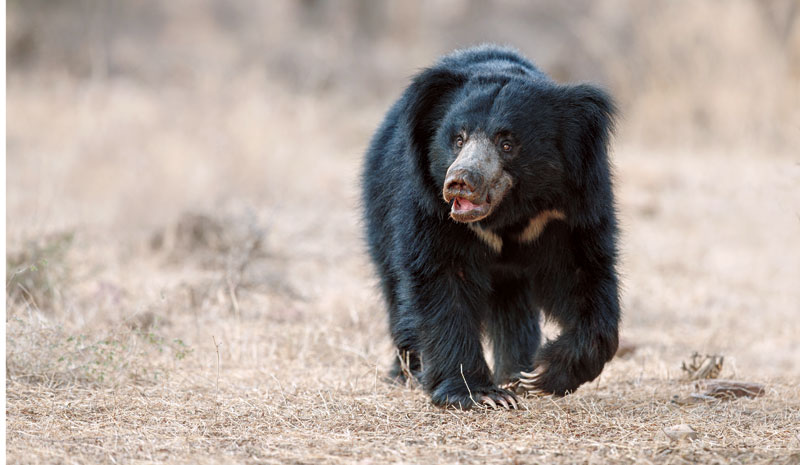 "Twenty years ago, I visited the nearby Daroji Sloth Bear Sanctuary and began birdwatching. I started documenting the wildlife around Hampi with the help of camera traps and various devices. I found this place so rich in biodiversity, and so began my passion for creating awareness in the local communities by conducting various programs and bird watching camps for students and young people. Now, I'm finally seeing the fruits of my labors through the legal sanctioning by the government of three biodiversity protected areas within the Ballari district, where Hampi is situated."
Hampi has undergone quite a few changes since it was declared a UNESCO World Heritage Site in 1989. What was it like to visit in previous years?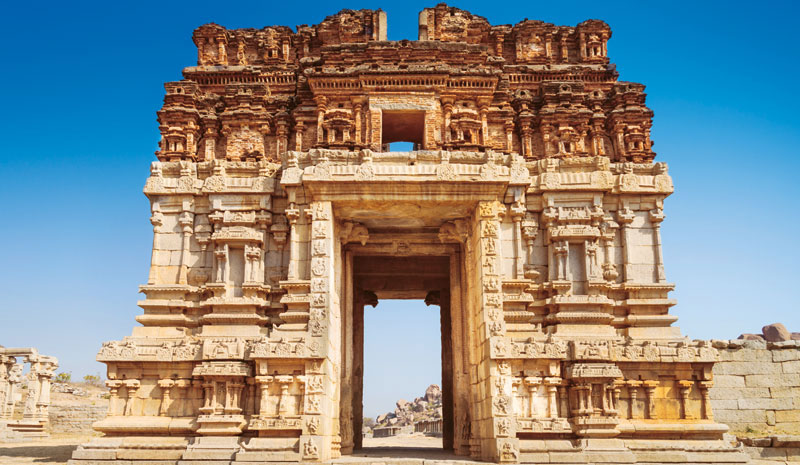 "During my childhood in the 1980s, I visited Hampi during my summer vacations. It was open to everyone, at any time in those days. When it was hot, I just climbed up the Lotus Mahal and stayed there 'til evening. Until a few years ago, Hampi's main bazaar in front of Virupaksha Temple was buzzing with activity. On both sides, people sold flowers, bananas, coconuts and other puja (sacred) items in their shops. A number of homestays were situated in and around the temple. It really was a living heritage site. Now, commercial activity has been banned and the area is being excavated for older monuments."
Feature images © The Ultimate Traveling Camp