India's palaces, jungles, deserts and beaches are the stuff of storybooks. Every visit to the Subcontinent is embroidered with visceral adventures. From the spicy chaos of its vegetable markets to the riotous color of its religious festivals, we've curated the Indian experiences that make a holiday in India an adventure of a lifetime.
Meet the weavers of Varanasi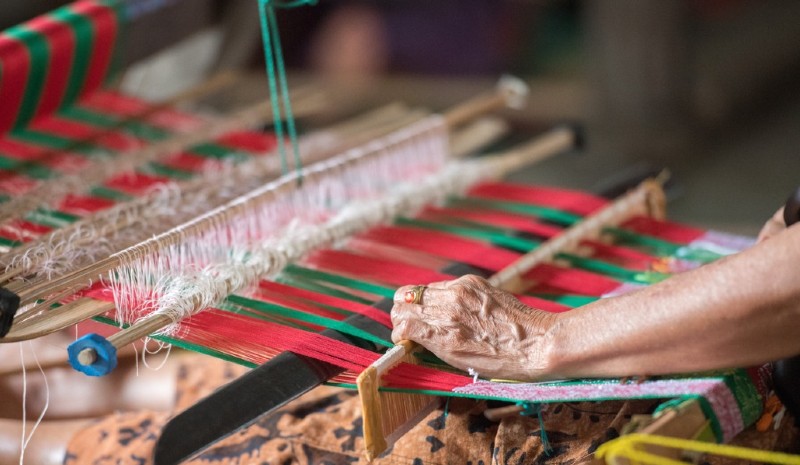 Behind the dramatic façade of its burning ghats, Varanasi is home to some of the finest silk weavers on the Subcontinent. Follow us through the bustling backstreets of its Muslim quarter, lined with rainbows of silk. We'll introduce you to the best tailor in town for a made-to-measure memento of your holiday in Varanasi.
Meditate in Auroville's Matrimandir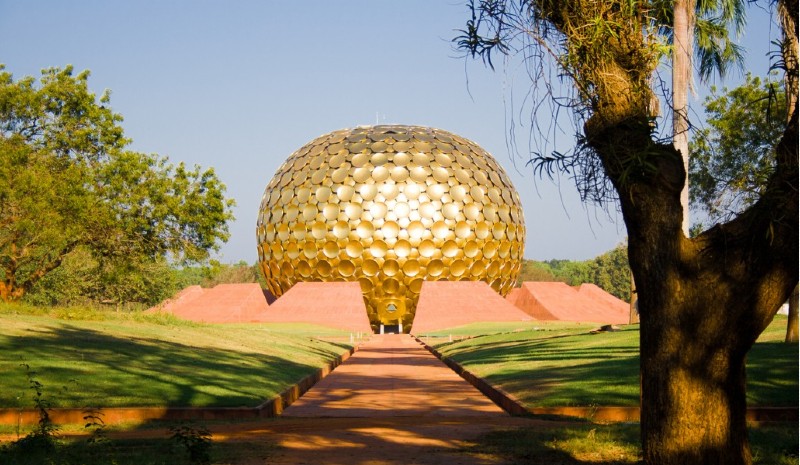 A select few are granted entrance to the Matrimandir, a gilded dome in the very heart of Auroville's extraordinary spiritual community. Inside, the revered Inner Chamber is imbued with a palpable sense of peace. Silence is, of course, compulsory as you're guided into an exclusive meditation pod for a full immersion in utter tranquillity.
Tuck into a home-cooked biryani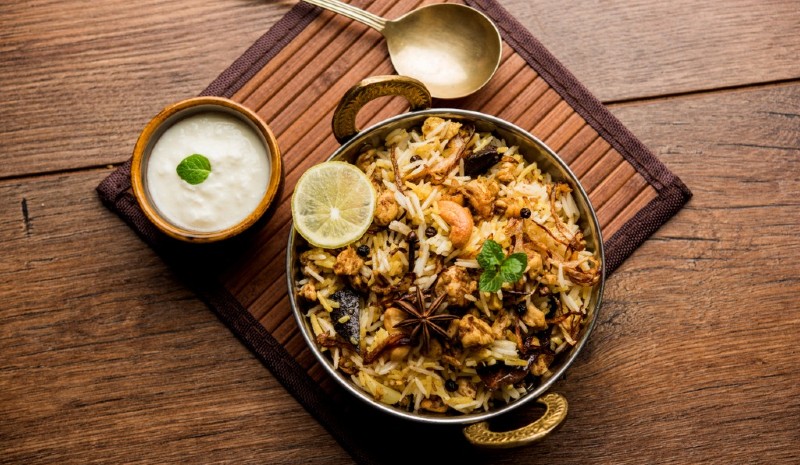 Hyderabad is famous for its biryani—a delicious medley of succulent lamb tossed with fragrant spiced rice. We invite you to savour an authentic version of the culinary classic, cooked to a generations-old recipe, with our local friends in their home for an unforgettable Indian experience.
Experience India's most celebrated cinema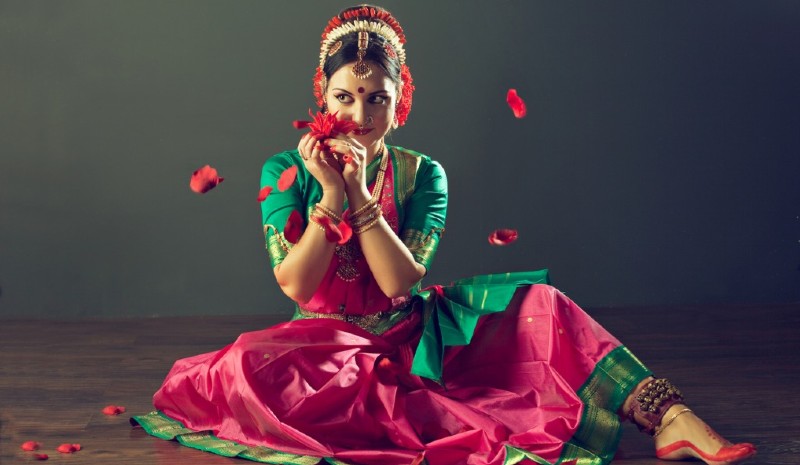 While on holiday in Jaipur, glimpse the full-bodied drama of Bollywood first hand at the iconic Rajmandir Cinema. All Art Deco chandeliers and velvet drapes—not to mention the jasmine-scented air conditioning—it's an apt tribute to the glamour of India's booming film industry. Allow us to secure you the best seats in the house.
Track tigers on foot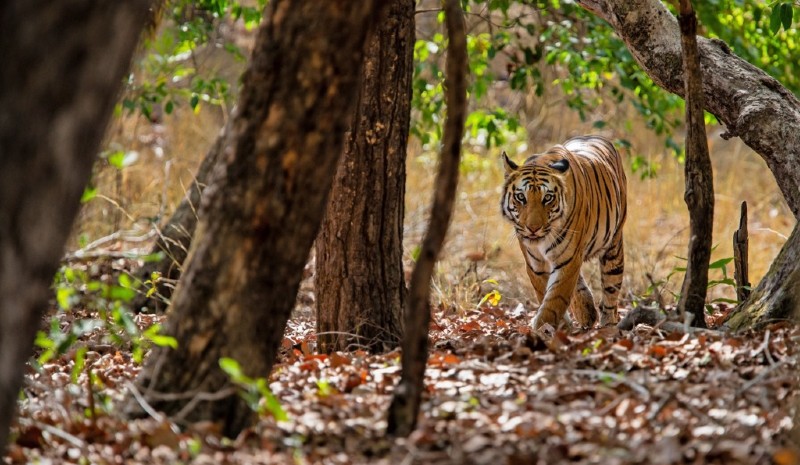 The Subcontinent's big cat population is happily on the rise, and Jim Corbett National Park is among our best places to see tigers in India. Venture out on foot for a unique safari with one of our expert guides to track the park's residents. It's a thrilling—and safe—experience of India's wilderness, with an opportunity to spot rare birds, deer and butterflies along the way.
Learn the ancient art of block printing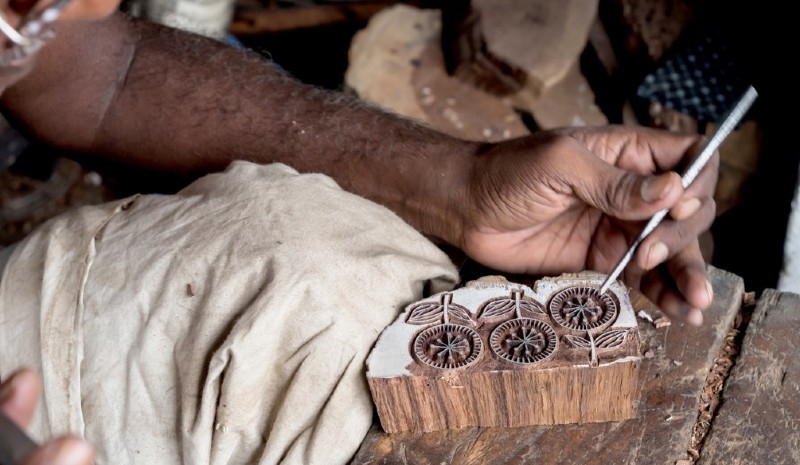 color-saturated, block-printed cotton is perhaps the definitive Indian textile. Bagru is a tiny village near Jaipur that specialises in the breezy fabrics. Learn the ancient art alongside the best craftspeople in the industry, using wooden hand-carved blocks and natural dyes to create the ultimate souvenir to take home.
Experience the sunrise over Udaipur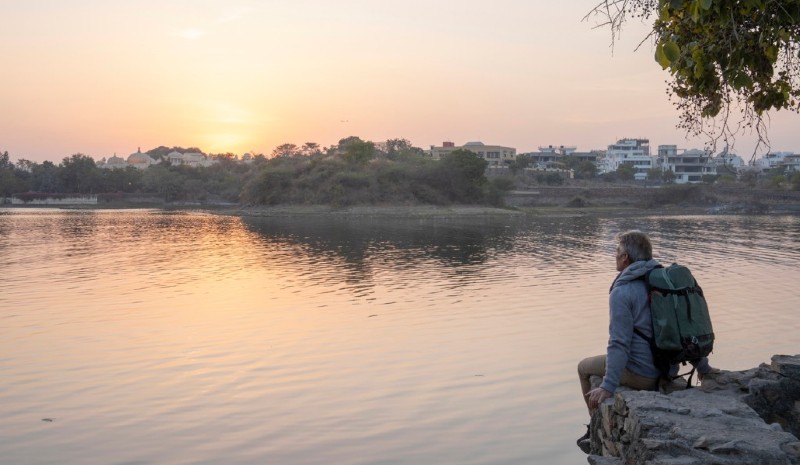 Venture out in the soft quiet of early morning to witness the sun rising over Udaipur. Dawn is the perfect time of day to experience India's City of Lakes, just before the city awakens. Settle in for a steaming cup of chai and watch the majestic metropolis stir to life.
White-water rafting in Rishikesh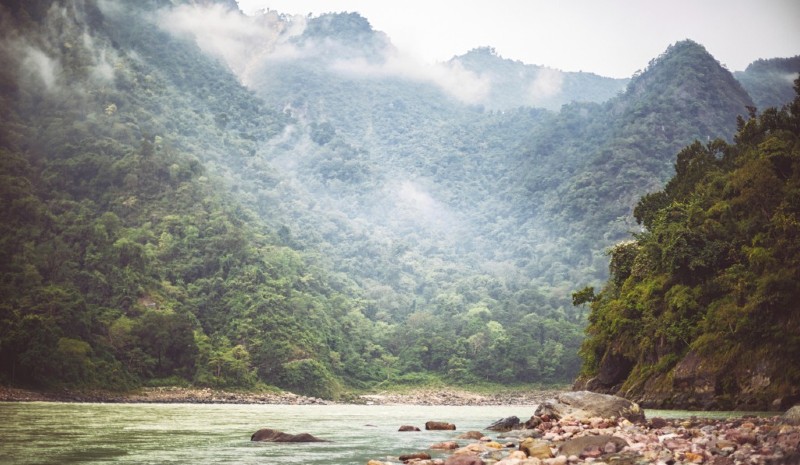 Not merely a hub of yoga and meditation, Rishikesh is also a thrill-seeker's paradise. Riding the gush of the Ganges, white-water rafting expeditions are a pulse-raising way to experience Uttar Pradesh's majestic landscapes. Allow us to arrange your trip with the safest operator in town, and experience India's wild side.
Afternoon tea atop an ancient fort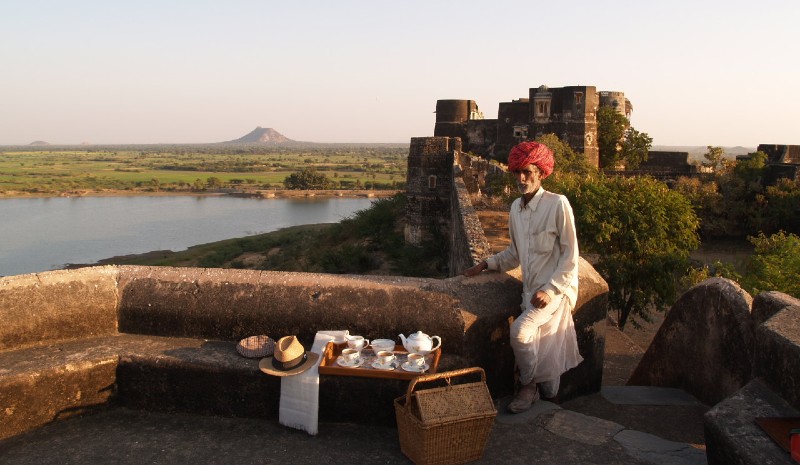 Rajasthan is peppered with beautiful old fortresses belonging to local families. These crenelated battlements offer some of the most spectacular views over the Thar Desert. Follow us to one such perch to enjoy the sunset, cup of chai or chilled G&T in hand.
Behind-the-scenes tour of Mehrangarh Fort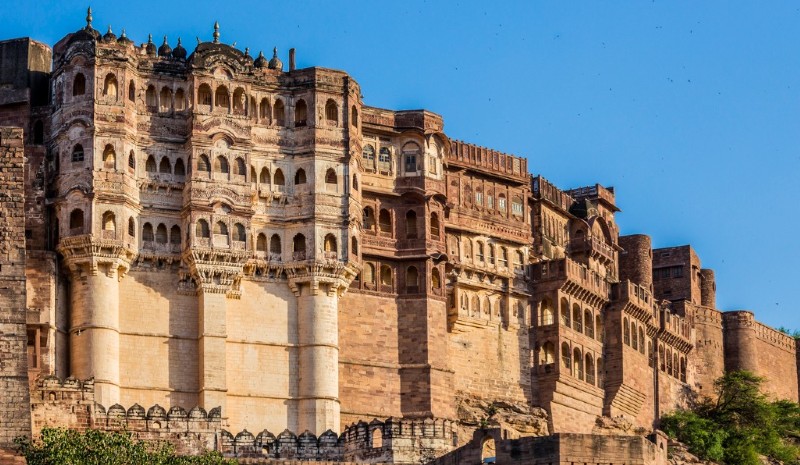 If anyone knows the secrets of Mehrangarh Fort, the majestic 15th-century behemoth that serves as a dramatic backdrop to the city of Jodhpur, it's the landmark's head curator. Allow us to introduce you for a thrilling and exclusive journey into the fort's rich and storied past.
Sundowners with camels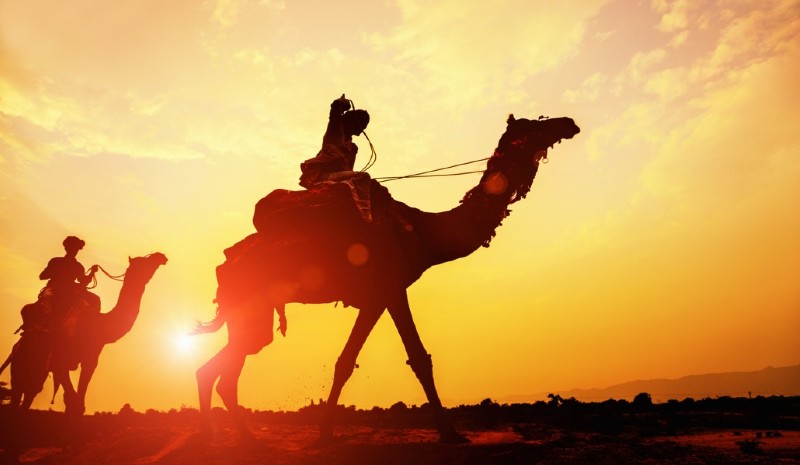 The serenity of the Thar Desert at sunset is incomparable. Add in the slow, soporific sway of a camel safari and this is a defining Indian experience. Join us for a camel safari, culminating in sundowners on the fine sand dunes flanking Jaisalmer.
Lunch at Jodhpur's Stepwell Café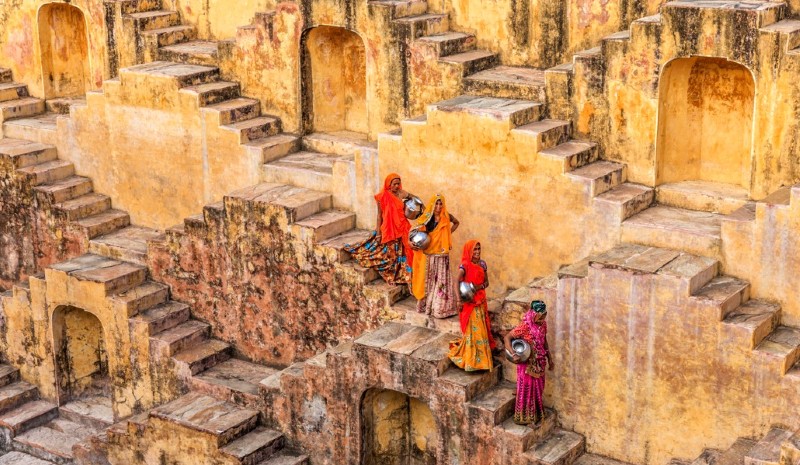 Jodhpur's celebrated Stepwell Café overlooks one of the Rajasthan's most iconic sites: its stepwells. Settle back on the breezy terrace for a mango lassi with a view.
Leopard-spotting in the Pali district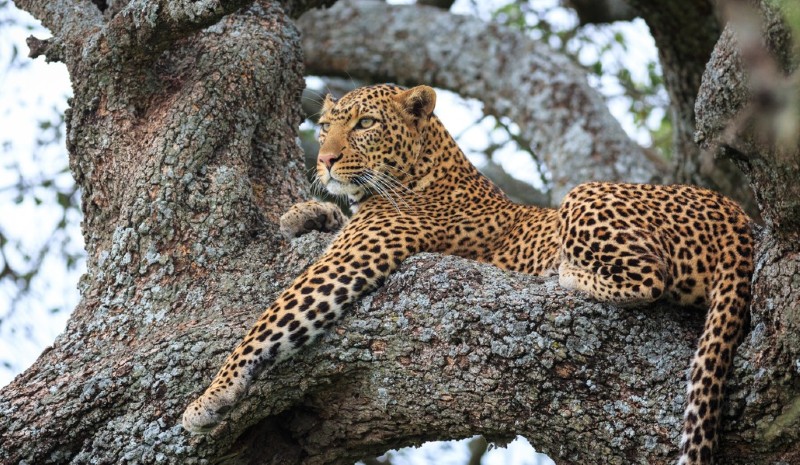 The rocky peaks of the Aravalli range are home to some of India's most beautiful big cats. Leopards have made this rugged landscape their home, and our guides are trained to spot these most elusive of felines in their natural habitat.
Ziplining at Mehrangarh Fort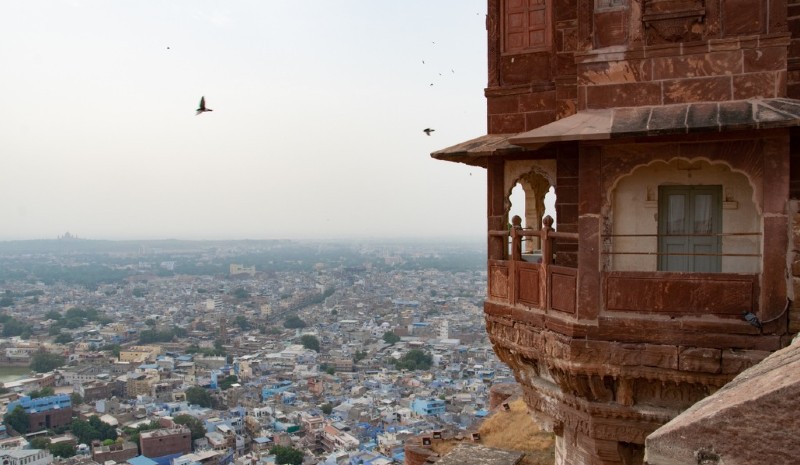 While on holiday in Jodhpur, soar above the glassy lake and lofty battlements of Mehrangarh Fort on a guided ziplining tour. It's a thrill-seeker's joyride, with safely harnessed flights sweeping from point to far-flung point around the fort.
Take a train through the Aravalli hills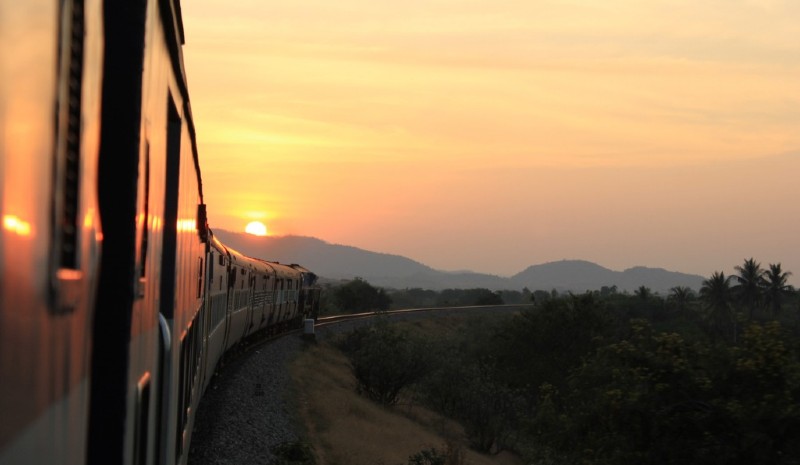 Journey back in time with us aboard a train through the Aravallis. There's only one track allowing a single train to run at a time—and those views from atop the viaduct are spectacular. Secure a window seat to enjoy the view and order a tea from the chaiwallah on his way past for the ultimate Indian experience.
Sleep in a palace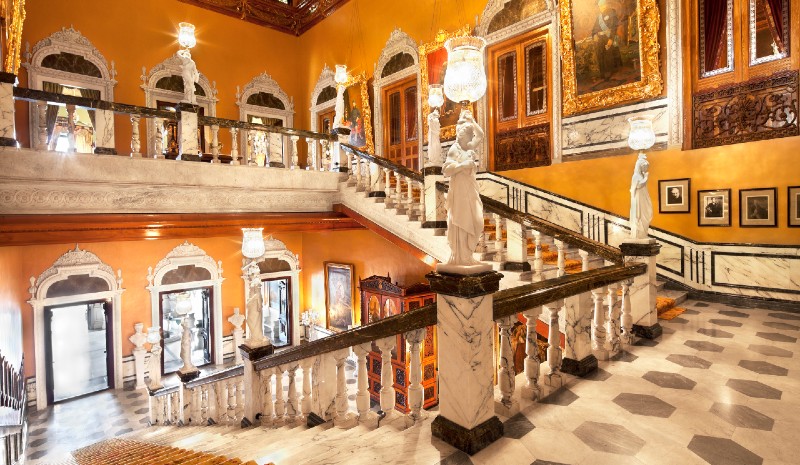 India's majestic landscapes are peppered with the luxurious palaces and hunting lodges of erstwhile maharajas. Many have been reincarnated as beautiful palace hotels—we'd love to show you our favourites.
Spot Asiatic lions in Gir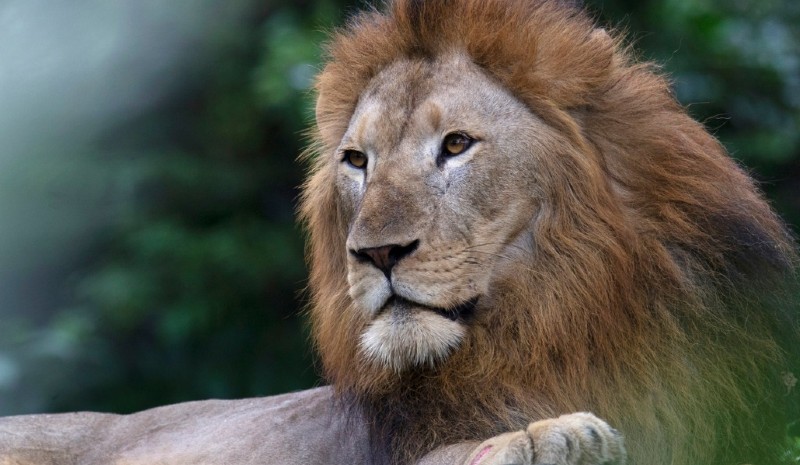 Gujarat is home to Gir Forest, an arid national park that bears remarkable resemblance to the African savanna. A small pride of Asiatic lions have made it their home, making Gir the only place in which to admire these regal creatures in the wild.
Make chapattis for 50,000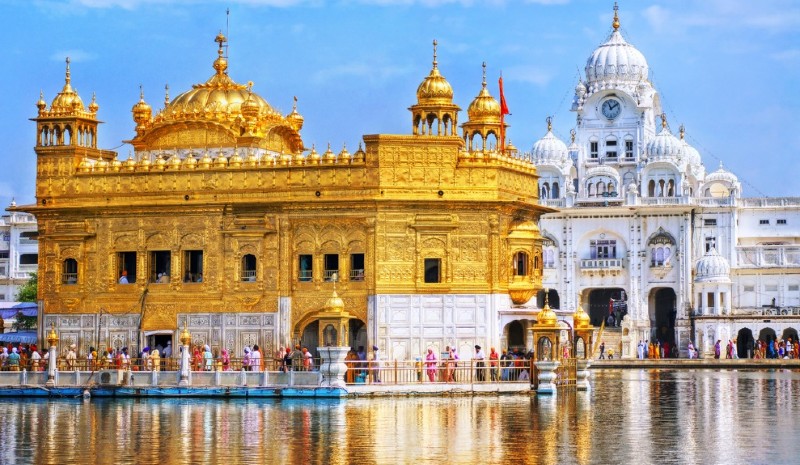 The Golden Temple is a must when visiting the Punjab, but to really get into the spirit of the place, volunteer in the kitchens for the communal meal. Up to 50,000 pilgrims take their place in the lines to eat at the sacred temple, and you are welcome to join them.
Look for snow leopards in Ladakh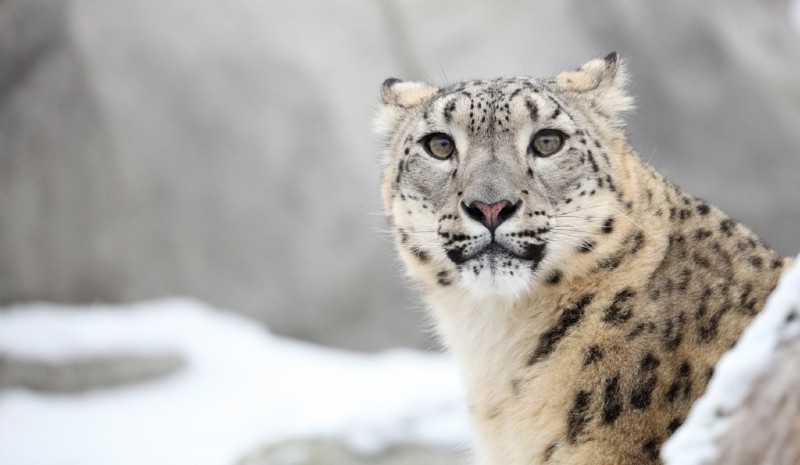 Rarely sighted, these majestic creatures have made their home in the inhospitable peaks of India's far north. To see one is the definitive once-in-a-lifetime opportunity. We invite our guests on a snow leopard safari into the windswept heights of Ladakh. Our guides have a good success rate, with plenty of compelling sights to see along the way.
Sleep beneath the stars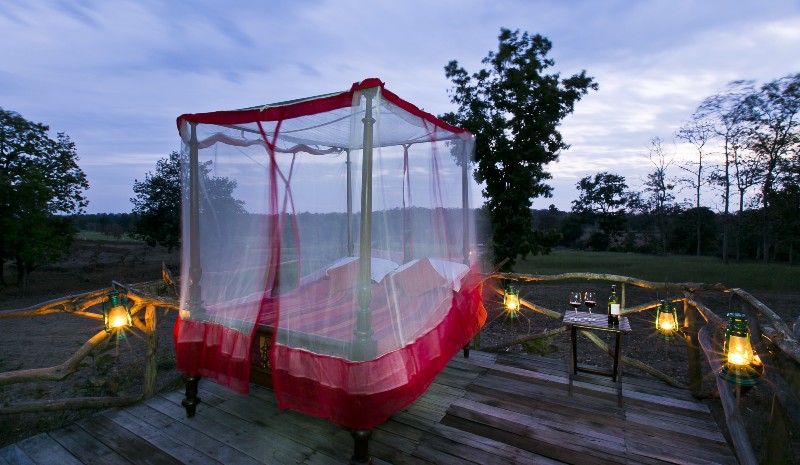 Settle in for a wild night beneath the stars. With the Milky Way a twinkling backdrop and the rustles and cheeps of the surrounding jungle an evocative soundtrack, nodding off in a sumptuous four-poster bed set atop a platform in the great outdoors is certainly an Indian experience to remember.
Boat safari through the mangroves
The Sundarbans commandeer the northern flank of the Bay of Bengal. Venture into the heart of these swampy, sun-dappled jungles on a wildlife tour with our expert guide to discover a thriving ecosystem of birds, deer, macaques and, not least, Bengal tigers.
Walk alongside rescued elephants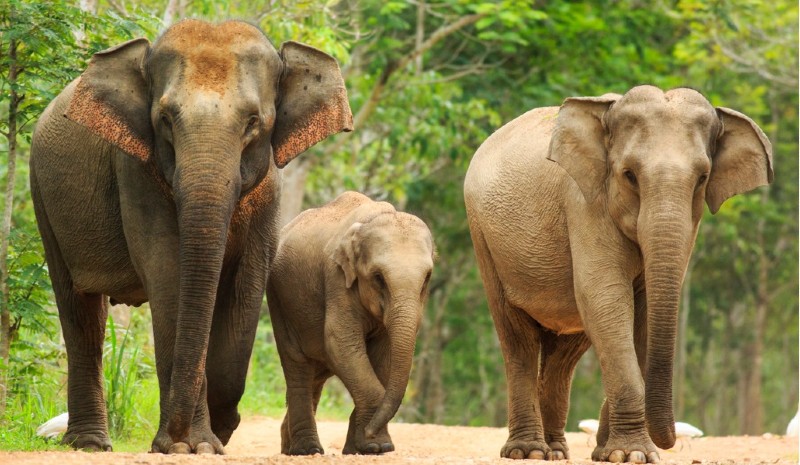 Roman historian Pliny the Elder commented that elephants are our closest allies, pointing out that they possess 'rare even in man: honesty, wisdom, justice, respect for the stars and reverence for the sun and moon.' Meet a herd of these gentle giants, rescued from poor conditions, and walk alongside them to gain a sense of their true majesty.
Palki ceremony at the Golden Temple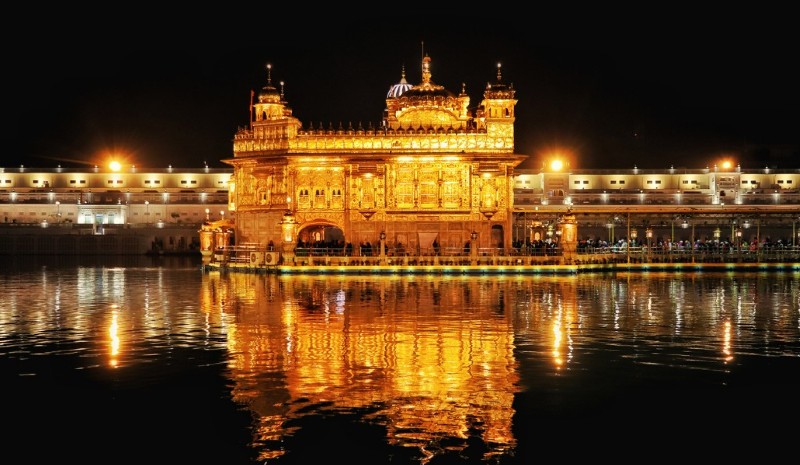 One of our favorite things to do in Amritsar, the Palki ceremony at the Golden Temple is a jubilant eruption of singing, bugles, shouting and clapping that accompanies the Sikh's holy book every morning when it takes its place in the temple, and evening when it's returned to its resting sanctuary, the Akal Takht.
Make traditional puppets in Jaipur
Visit Jaipur's Kathputli Nagar slum, where artisans have perfected the craft of puppetry. Meet the talent behind these colourful creations, discovering their unique skill and trying your hand at a marionette, before enjoying a vividly choreographed traditional show.
Enjoy a private sitar lesson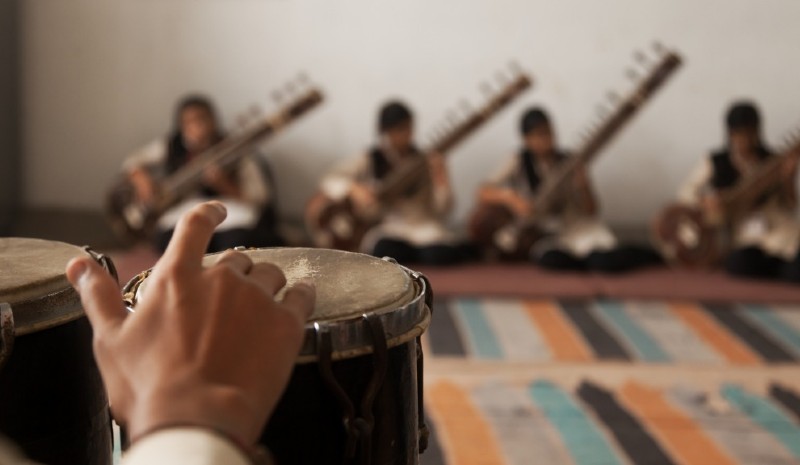 The melodic twangs of Ravi Shankar's raags never fail to enchant—indeed, his meditative Dhun is on our Indian playlist. Learn the art of playing the sitar and discover the sophisticated nuances of classical Indian music with our teacher: a must for every music enthusiast.
Learn to cook Anglo-Indian cuisine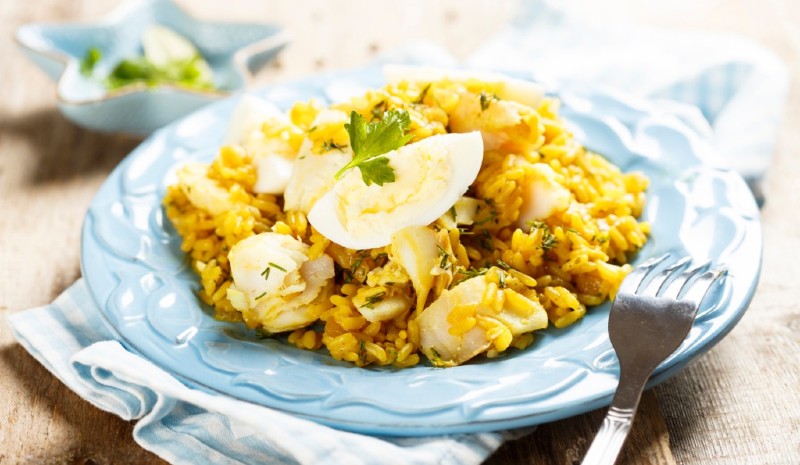 Mulligatawny soup, kedgeree and chutney are the delicious culinary marriage of Indian and British cuisine, and they can still be enjoyed in a few rare pockets around India. One of these is Madurai, where our friends are happy to welcome curious foodies into their home to try out—and enjoy—their secret recipes.
Decorate lorries in Jodhpur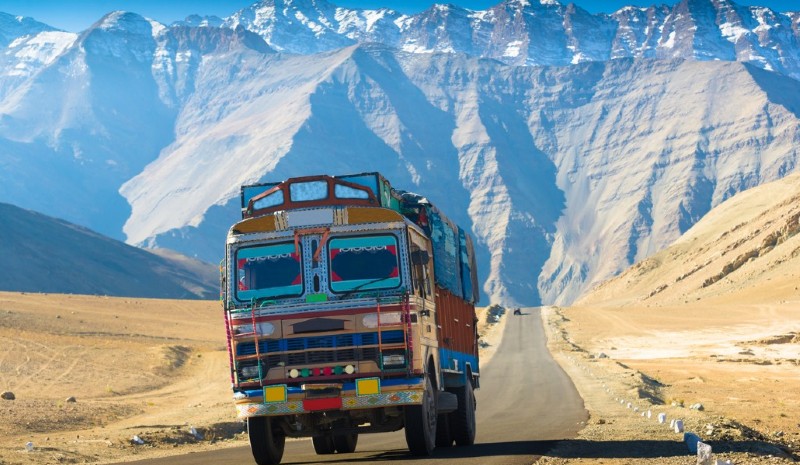 One of our recommended activities for children in India is to make your mark upon India's ubiquitous lorries. Painted in rainbows of colours and patterned with vivid adornments, Indian trucks are a sight to behold. See how it's done alongside Jodhpur's famous painters, then try your hand at the cheery art.
Cycle around Udaipur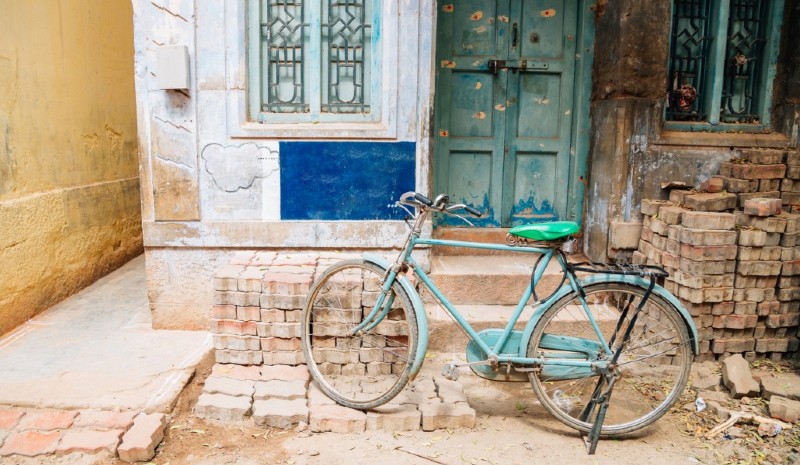 Pedal beyond the borders of the City of Lakes to discover sleepy rural vignettes of daily life in Rajasthan. Allow our guide to show you the sights, winding through the countryside past pretty villages with an occasional peacock fanning out its iridescent tail along the way.
Ganga Aarti at Haridwar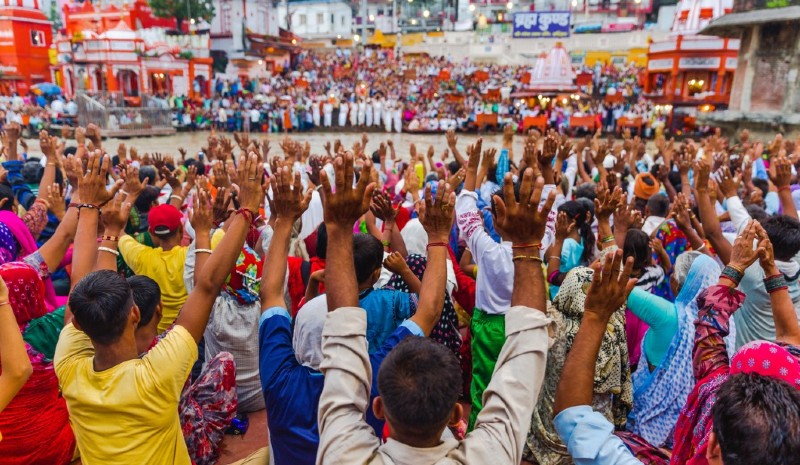 One of the most arresting religious rituals to experience in India is evening prayers, known as aarti, on the banks of the Ganges. With thousands of pilgrims thronging to Haridwar's Har-ki-Pauri Ghat for the event, it can be overwhelming for the uninitiated. Allow us to guide you to the best seats in the house and show you how to make floral offerings to the holy river.
Try laughing yoga in Delhi
While it hasn't quite made the cut for our asana-based yoga studios in Delhi, laughing yoga is beloved by many of the capital's locals. Join us for a giggle—it's a far stretch from the Ashtanga Primary Series but is a great chuckle.
Tuck into street food in Kolkata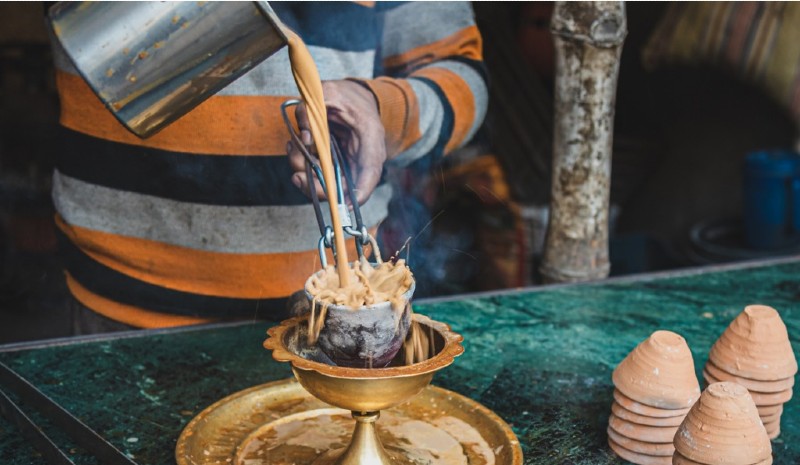 One of Bengal's many treasures is its street food, and we know all the best chaiwallahs and street-food corners. Allow us to introduce you on a culinary journey of Kolkata, taking in all the highlights, from its most illustrious menus and its friendliest kathi roll vendors.
Sleep in luxury tents 3,500 meters up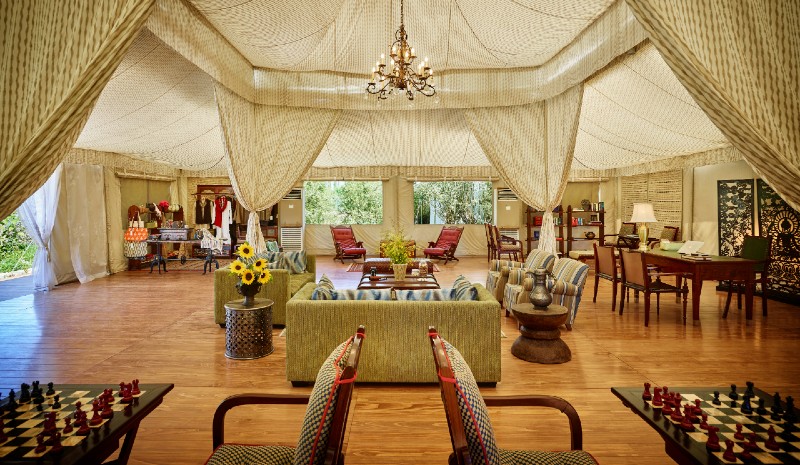 Nestled among the soaring peaks above the Nubra Valley in Leh, Chamba Camp Diskit gazes out across the wild glaciers and lunar desert landscapes of India's far north. Utterly remote, Chamba Camp Diskit serves unrivalled peace and quiet with a sumptuous side of luxury for the ultimate escape.
Phosphorescent night kayaking in the Andamans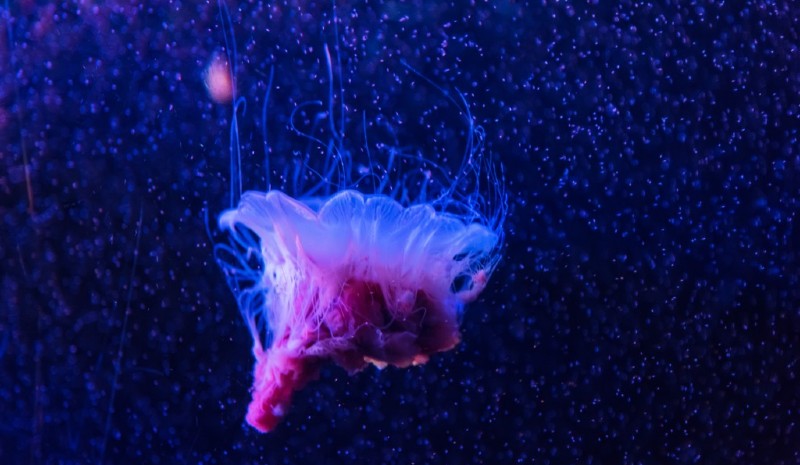 The Andaman Islands are infused with a unique sparkle. By day, glittering sunlight glances off the turquoise waters, while at night, luminescent plankton illuminates the depths with a spell-binding glow. Paddle into the light on a kayak for an immersion in the Andaman's bioluminescent lightshow.
Insider access to the Kumbh Mela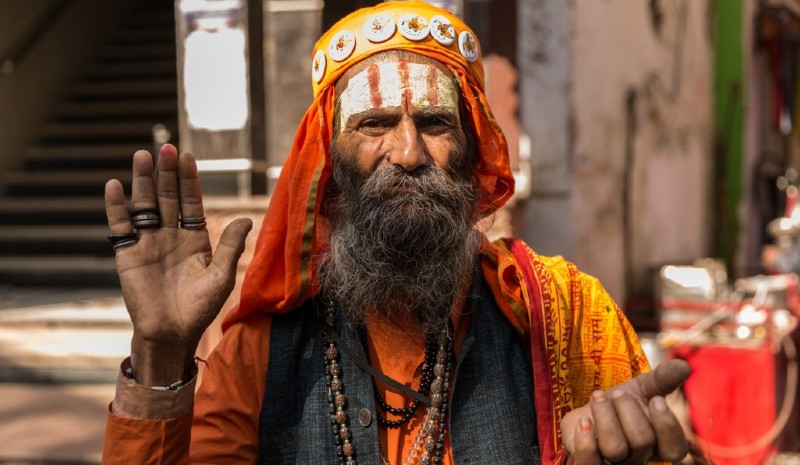 India's spiritual persuasions are most palpable at the Kumbh Mela, a 12-yearly event that draws millions of pilgrims to bathe away their karma in the holy Ganges. It is undoubtedly the most vivid Indian experience. Allow us to help you to savour the very best of it.
Tea picking in Darjeeling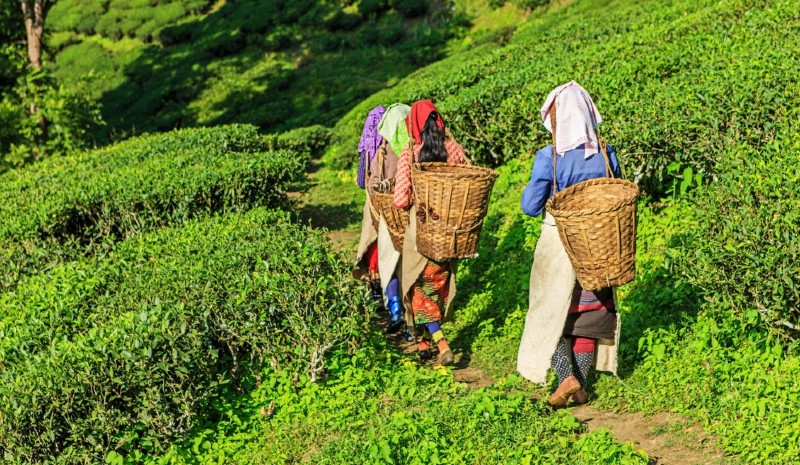 The peaks of Darjeeling are blanketed with emerald tea plantations that roll out as far as the eye can see. Pick up a basket and learn how to pluck a first flush, before settling in for a rewarding refreshment at Glenburn Tea Estate with afternoon tea on the terrace.
Meet Apatani tribal communities in Ziro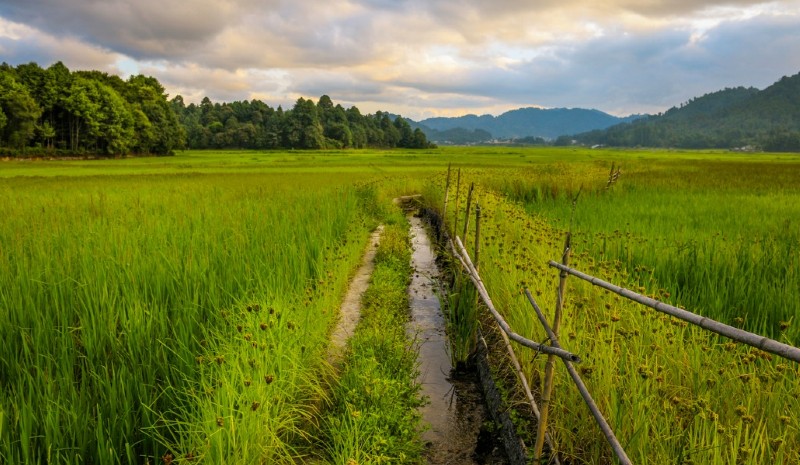 An ancient town tucked away among Arunachal Pradesh's pine forests and rice paddies, Ziro is quite unlike anywhere else in India. Apart from its otherworldly landscapes, it's local tribe is set apart by the facial adornments adopted by its older female inhabitants.
Cross the Sela Pass to remote Buddhist monasteries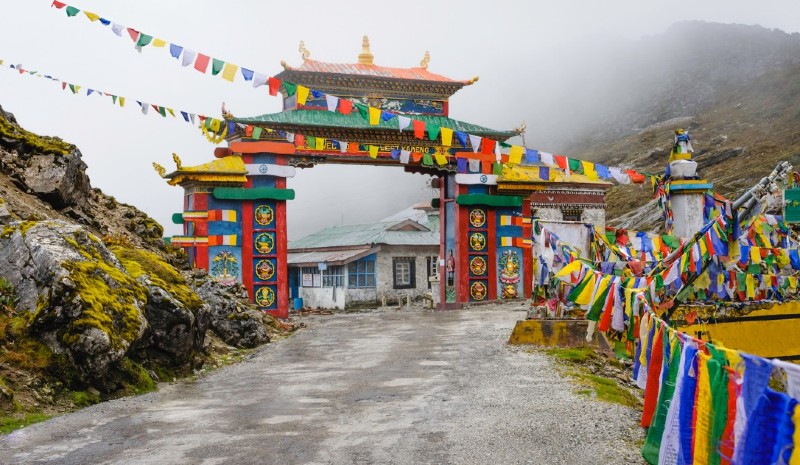 Soaring 4,170m above sea level, Sela Pass connects the remote town of Tawang with the rest of India. Cross these cloudy peaks to discover a peppering of ancient Buddhist viharas, some dating back to the 17th century, including Tawang Monastery, considered the largest in India.
Visit the Calico Museum of Textiles in Ahmedabad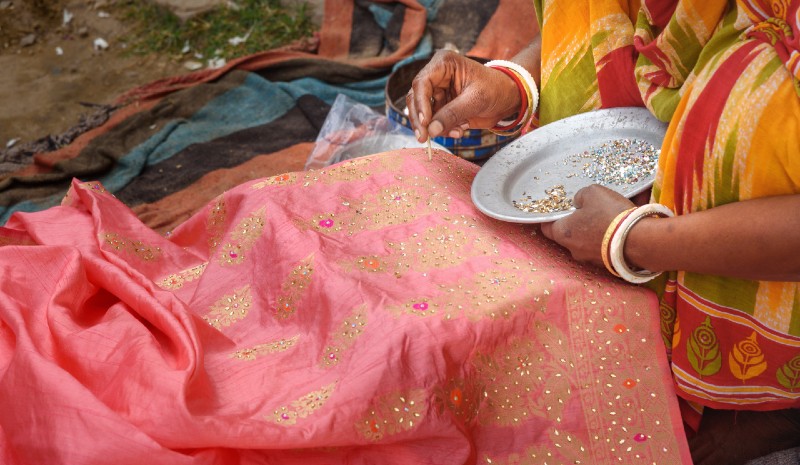 Once at the heart of India's textile industry, Ahmedabad's Calico Museum of Textiles is the largest of its kind on the Subcontinent. Exquisite embroideries, skilled tie-dyes and jewelled Mughal costumes are artfully displayed alongside exquisite objets d'art from across the Subcontinent. Allow us to arrange your tour for a fascinating wander through Indian history.
Stay with royalty in their Odishan home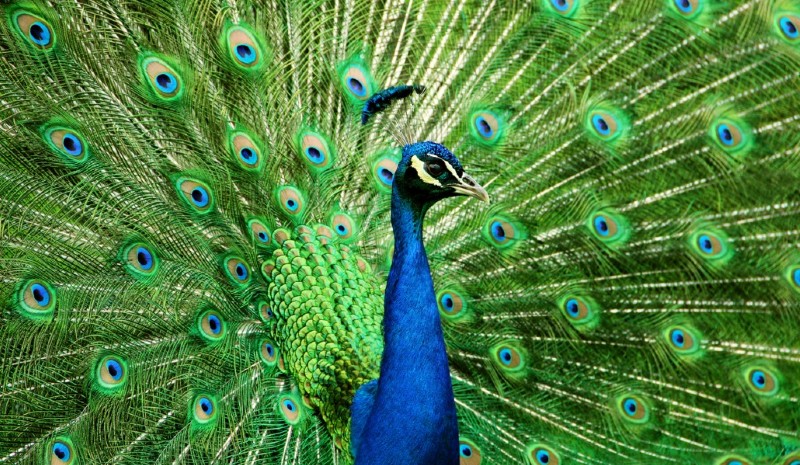 One of our recommendations to discover India off the beaten track, The Belgadia Palace is the charming royal residence of the Mayurbhanj family. Charming hosts, they've opened their doors to guests, with jewel-coloured rooms marking this as an entirely unique and memorable Indian experience.
Search for rare antiques in Chettinad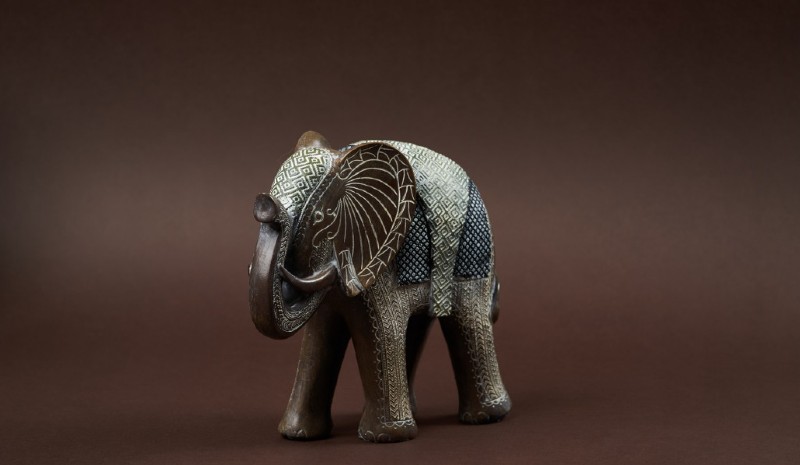 With a history stretching back to the great Chola empire, which dominated much of Tamil Nadu up to the 13th century, Chettinad is rich in relics. Chettiars are traders by heritage and have amassed great troves of antiques. For treasure seekers, their markets and boutiques are a delight. 
Visit the largest vegetable market in South India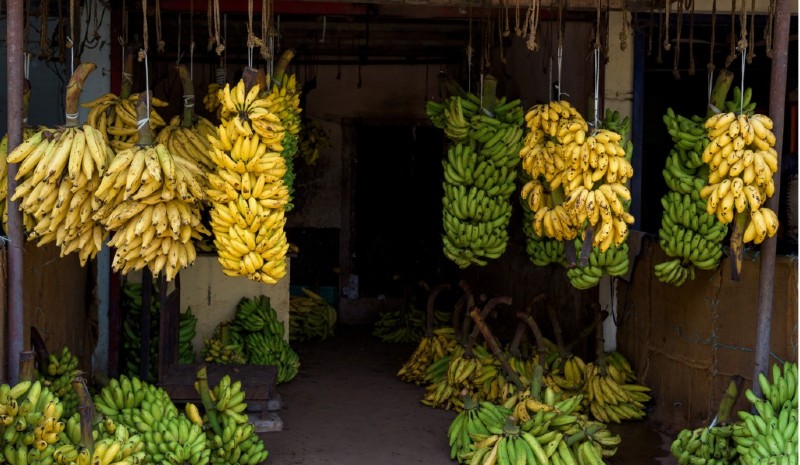 Commandeering four acres of the verdant Western Ghats, Gandhi Vegetable Market in the sleepy hill town of Oddanchatram is an immense, fragrant and messy sprawl of stalls selling a vast array of exotic fruit and vegetables. The colours, sounds and sights encapsulate the authentic Indian experience, with every moment worthy of a photo frame.
Listen to the Sufi qawwalis in a palace
Hyderabad's Taj Falaknuma Palace is one of our 50 best luxury hotels in India for its grand interiors, spectacular service and cuisine fit for royalty. Add in a moving devotional performance by the qawwalis on the terrace, the cocktail-coloured dusk a dramatic backdrop, and it's the culmination of India's rich, reverent heritage.
Stay in a traditional homestay in Kerala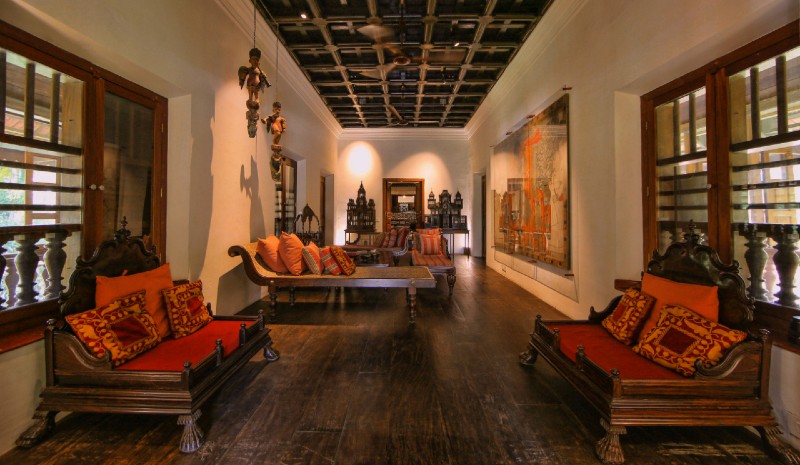 With 40 years of on-the-ground experience in India, we're fiercely proud of our carefully cultivated associates across the Subcontinent. Some of our most cherished are our Keralan friends offering spectacular homestays. Stay with in a local home and tuck into home-cooked cuisine for a real flavour of God's own country.
Spend the day with Mumbai's dabbawalas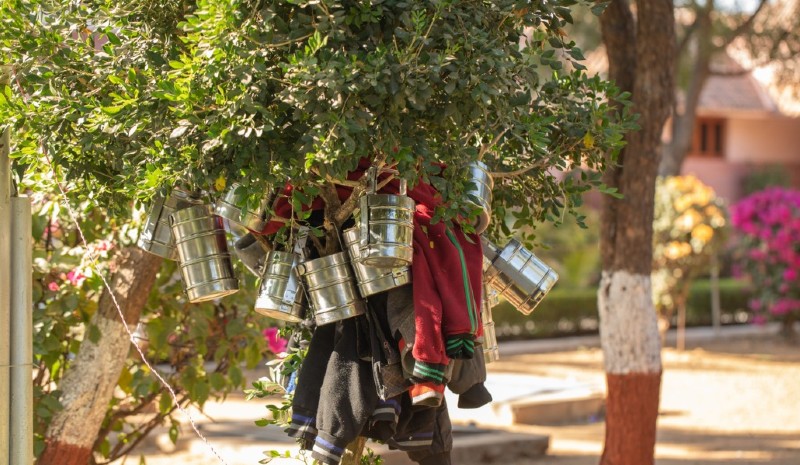 The dabbawallas are behind the world's most fastidious delivery service, transporting tiffin boxes from home kitchens to offices across the city in time for lunch. Witness the efficiency in action while shadowing the dabbawallas on their duties.
Immerse in wellness on an Ayurvedic retreat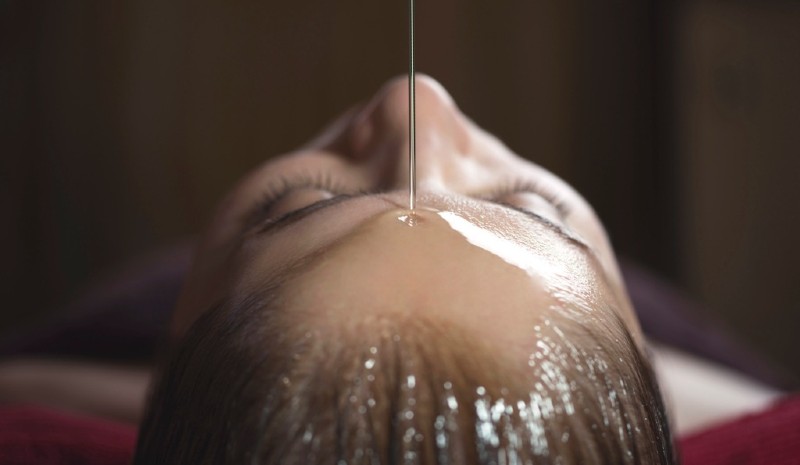 A holistic approach to healing, Ayurveda was born in India alongside its sister science of yoga. The Subcontinent is liberally peppered with retreats offering treatments for every ailment. Allow us to arrange your trip to the loveliest Ayurvedic centres in the land.
Go dolphin-spotting on a river safari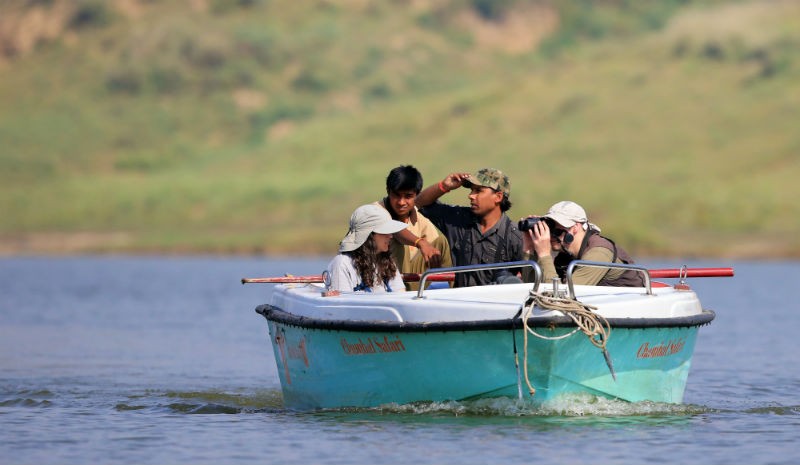 The Chambal River, a stone's throw from the Taj Mahal, is home to the Ganges river dolphin. Putter out on a boat safari from Mela Kothi across the Chambal's tranquil waters to spot the mammal's signature protuberant snout.
Experience Holi with a local family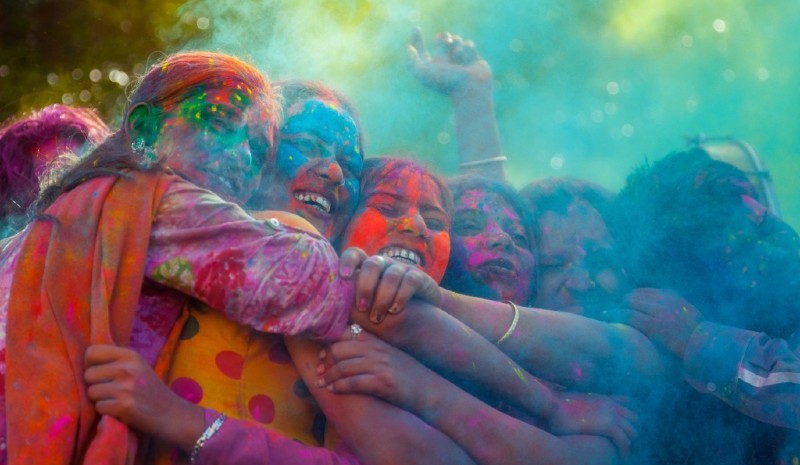 India is a cacophony of color at any time of year, but come Holi, its vibrancy level is dialled up to maximum. The spring festival is best enjoyed among locals, when the thrill of hurling clouds of coloured pigment can be appreciated with unfettered glee.
Go trekking in the Himalayas
Allow us to carry your backpack, set up your tent and serve your morning chai so you can get on with the hard work of admiring the view from the peaks of the Himalayas. An escape to India's remote eastern mountains is a precious opportunity to really get away from it all, often without seeing another soul for hours on end.
Take a private boat trip on Lake Pichola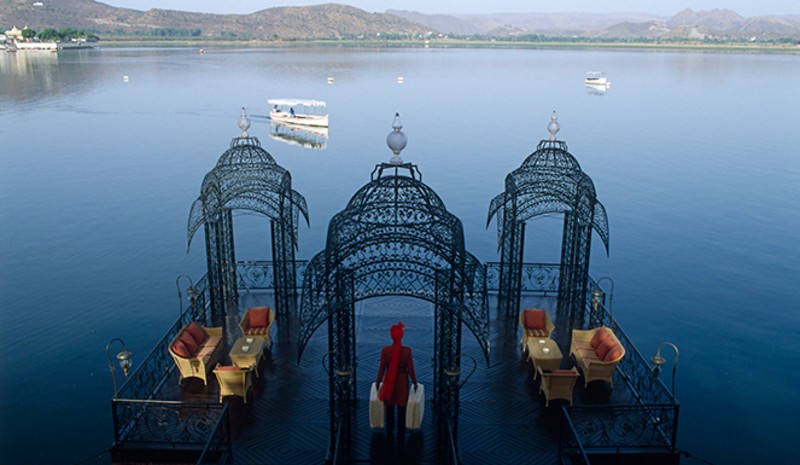 Glide across the glassy waters in the heart of Udaipur, with a private boat journey across Lake Pichola. Better still, stay at the Taj Lake Palace in the heart of it for the ultimate honeymoon destination in India. 
Watch the border-closing ceremony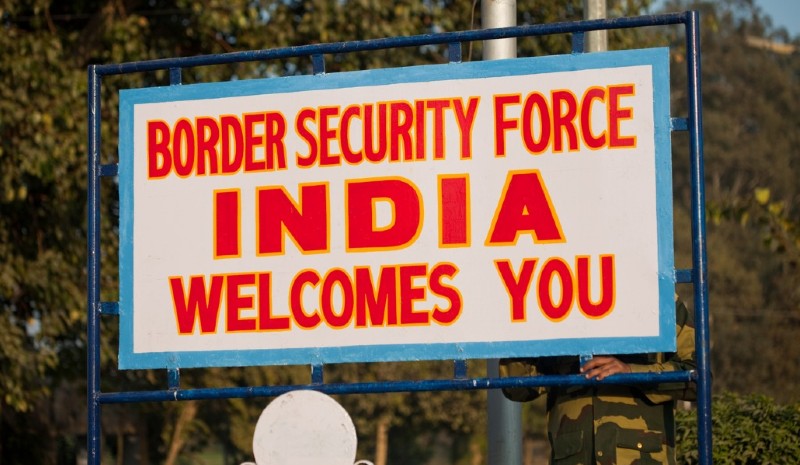 When on holiday in Amritsar, take the trip out to Wagah, a village marking the border between India and Pakistan. Every day since 1959, the border-closing ceremony has been marched out with a pomp and ceremony that has never since waned.
Enjoy afternoon tea at The Imperial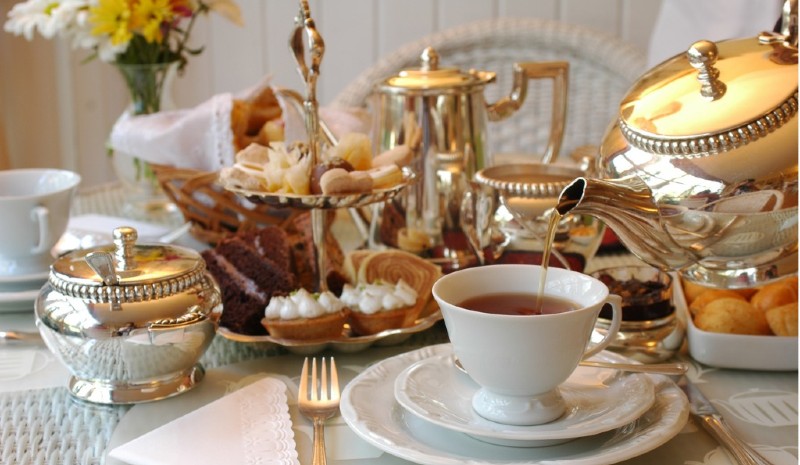 A stalwart of the Indian capital's hospitality scene, The Imperial is as sophisticated as it is storied. High tea at the hotel is a must; tiers of scones with clotted cream, sweet pastries, gateaux and sandwiches are accompanied by the finest Darjeeling or Assam for a decadent experience of India's colonial past.
Feature images © Andrea Izzotti/iStock; NataliaZakharova/iStock; Arundhati Sathe/iStock; EdwardDerule/iStock; Henk Bogaard/iStock; asafta/iStock; AscentXmedia/iStock; Rike/iStock; Dhikola Fort; aluxum/iStock; Mlenny/iStock; hadynyah_iStock; gui00878/iStock; Tom MacConnol/iStock; Sadiqd/iStock; Taj Hotels, Resorts & Palaces; ePhotocorp/iStock; Xantana/iStock; Antagain/iStock; RNMitra/iStock; Jamtara; hasachai/iStock; Photographer/iStock; lmjp/iStock; ziprashantzi/iStock; Mariha-kitchen/iStock; primeimages/iStock; Vivek_Renukaprasad/iStock; AROYBARMAN/iStock; The Ultimate Travelling Camp; bingdian/iStock; filipefrazao/iStock; Bartosz Hadyniak/iStock; TASSO KAGO/iStock; Danielrao/iStock; fotolinchen/iStock; geckophotos/iStock; yotrak/iStock; CGH Earth; Kailash Kumar/iStock; SrdjanPav/iStock; Chambal Safari Lodge; mammoth/iStock; Danielrao/iStock; Taj Hotels, Resorts & Palaces; traveler1116/iStock; SergioZacchi/iStock