Renowned for its spiritual significance, Rishikesh is considered the birthplace of yoga and home to many of the world's most revered ashrams. Perched beside the holy Ganges River in the northern Indian state of Uttarakhand, this region's striking natural beauty makes it an unmissable destination for aspiring yogis and those simply keen to learn more about its history and origins. Read on to explore India's sacred city.
An introduction to Rishikesh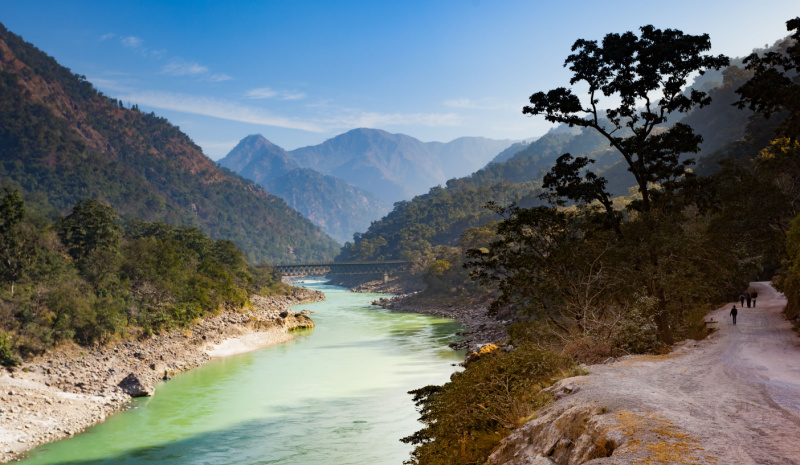 Nestled in the foothills of the Himalayas, Rishikesh attracts travelers from around the globe seeking solace, serenity, and enlightenment. The captivating city experiences a moderate climate, so it's a pleasant destination throughout the year. However, the best time to visit is from September to November and February to early April. During these times, the weather is mild and ideal for outdoor activities from sunrise yoga to river kayaking.
Rishikesh's history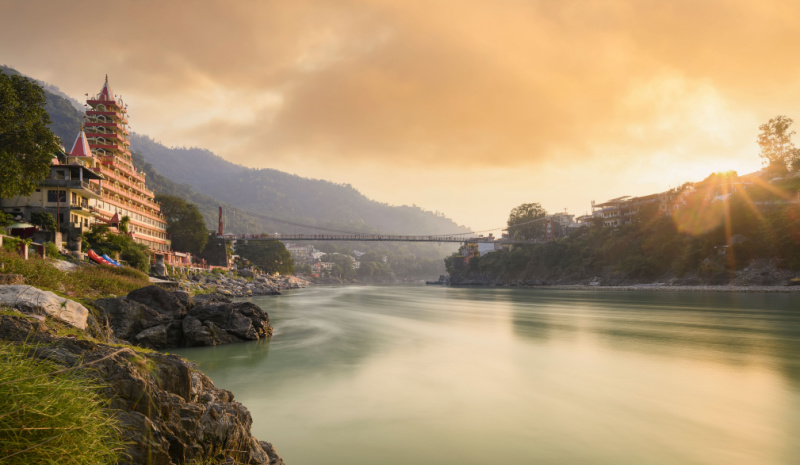 The city is steeped in spirituality. Locals believe that Lord Rama, the protagonist of the Hindu epic Ramayana, performed penance in Rishikesh to seek redemption for killing the demon king Ravana. Over the centuries, Rishikesh has become a prominent center for meditation, yoga, and spiritual studies. Today, it's an enticing destination if you're seeking enlightenment and self-discovery.
Practising yoga in Rishikesh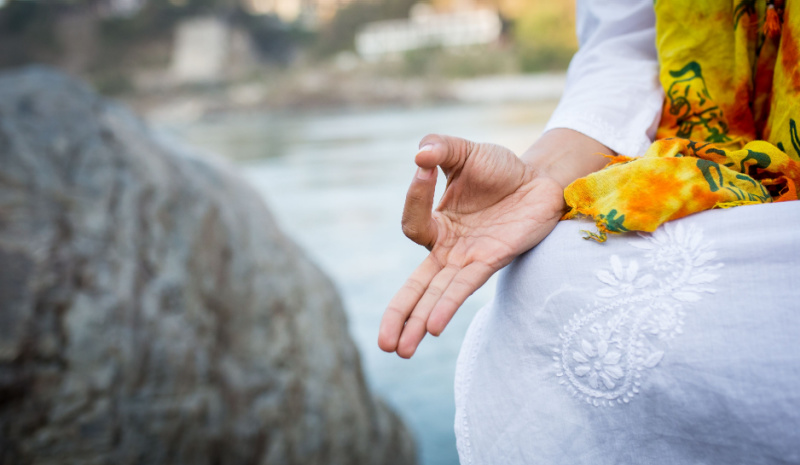 One of the most notable aspects of Rishikesh is its deep connection with yoga – resulting in its nickname, the yoga capital of the world. The city's serene ambiance, coupled with its spiritual heritage, has attracted renowned yoga gurus and practitioners from all corners of the world. Rishikesh is home to numerous yoga ashrams and centers that offer retreats and training programs, so you can immerse yourself in meditation and mindfulness. You can also learn new yoga asanas (postures) and explore the philosophy behind the ancient discipline.
The best yoga retreats in Rishikesh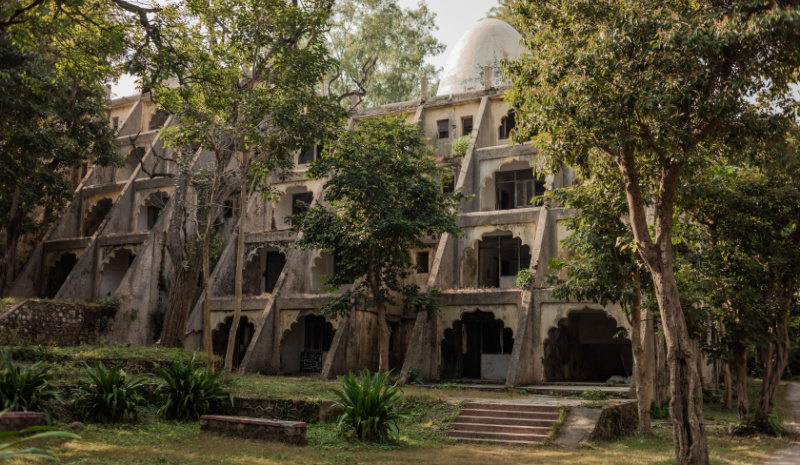 Rishikesh is home to several yoga retreats. Music fans may already have heard of The Beatles' ashram. Also known as Chaurasi Kutia, it is historically significant as the legendary British band stayed here in the late 1960s, seeking spiritual guidance from Maharishi Mahesh Yogi. The Parmarth Niketan ashram meanwhile provides an opportunity to learn yoga from experienced gurus in a tranquil setting. Sivananda Kutir ashram, a four-hour drive north, also provides a comprehensive yoga program encompassing physical postures, breathing exercises, and meditation. We can also book a luxury retreat for you which includes yoga sessions, for example at Ananda in the Himalayas.
Tranquil places for self reflection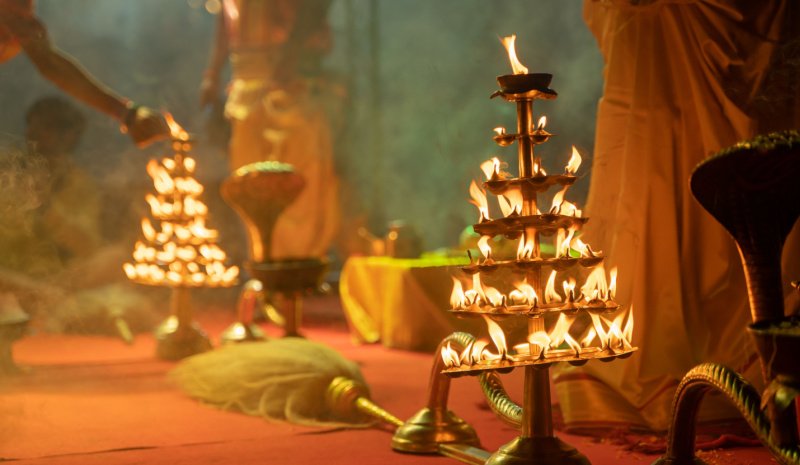 Across Rishikesh, contemplation and introspection are both welcomed and encouraged. Find solace by the River Ganges, which Hindus consider to be sacred. Observe its gentle flow and participate in Ganga aarti on its riverbank, an evening ritual that sees priests pray and provide offerings. On the eastern bank of the Ganges, visitors can meditate amid beautiful gardens and visit temples dedicated to Hindu deities at Swargashram. The Neelkanth Mahadev Temple, situated amid forests an hour and 10 minutes' drive from Rishikesh, is another serene location for connecting with nature and find inner peace. When you're ready to explore, enjoy the many hiking trails through the scenic forests and mountains surrounding the city. You can also seek out elephants, kingfishers and porcupines in Rajaji National Park nearby.
Now you've read our guide to Rishikesh and experienced the Ganga aarti, you may wish to experience another special occasion in India – so read our guide to the best Indian festivals this summer.
A guide to Rishikesh images © Yoga statue Parmarth Niketan Ashram Siddheshmhatre02/Shutterstock; River Ganges and the Himalayas Roman Sulla/Shutterstock; Rishikesh's river banks travelwild/Shutterstock; Yoga Chandra Shekhar Chauhan/Shutterstock; Chaurasi Kutia Prisca Laguna/Shutterstock; Ganga Aarti Arnav Pratap Singh/Shutterstock