Though he helms the kitchen at Junoon in New York City, Chef Vikas Khanna didn't grow up with soaring culinary aspirations – but he achieved them nonetheless. The Amritsar-born chef has gone from being a child who 'just wanted to be invisible' to a culinary ambassador who's cooked for the Dalai Lama and President Obama, served as a judge on MasterChef, and even earned a Michelin star. From his start cooking with his grandmother to the moment he made Gordon Ramsay laugh, read more to learn about Khanna's incredible journey into the culinary stratosphere.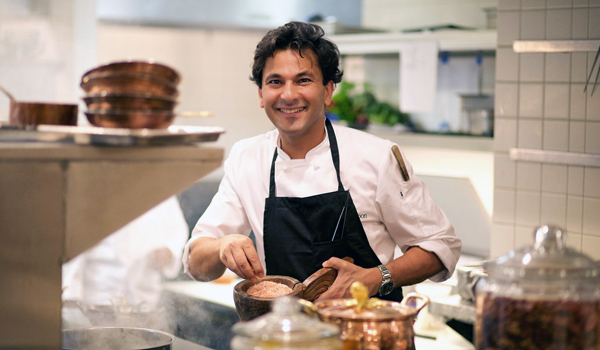 Chef Vikas Khanna is one of the brightest lights in modern Indian cooking © Vikas Khanna
Greaves: You got your start cooking with your grandmother. How has that influence translated into your food?
Chef Vikas Khanna: 'I wanted to be invisible as a child, and used to go to the kitchen with my grandmother to hide. When you're raised in a lower-middle class family, you cook the same food every day – you just use different seasonal vegetables, since what is seasonal is available in abundance and hence the cheapest. Our food at home was soulful, healing and comforting. Today, I still try to bring this simplicity and soul into my dishes.
I didn't have an American dream. I thought I could just come and work in a small restaurant, and that people back home wouldn't notice I was missing! At the time, Indian culture was coming to the fore, and the Indian food scene was expanding in the United States. In big cities like New York, diners wanted to know more about Indian food, culture and heritage. Sometimes when you don't ask too much of life, the universe starts planning for you.'
Junoon is one of New York's two Michelin-starred Indian restaurants © Junoon
What do you think makes your style of contemporary Indian cooking appealing to diverse palates?
'Typically, the first time Americans taste Indian food isn't in India – either it's at home, or they travel to England, fall in love with the curry shops there, and want to try more upon their return.
I do a lot of tasting menus, which is a newer concept within Indian restaurants. I don't change the essence of the food; I use Western ingredients but treat them with Indian flavors. One of my desserts is a good example of this: I made a South Indian-inspired chocolate roll smoked in sandalwood and served with coconut tapioca pudding. Instead of pistachios on the pudding, I made pistachio-flavored poppadums and served fresh haldi (turmeric) ice cream on the side.
Food is one of the greatest Indian imports, and the soft power of the country. And here in the US, when people know a chef is passionate about his cooking, it gets a lot of attention. You might even get invited to the White House!'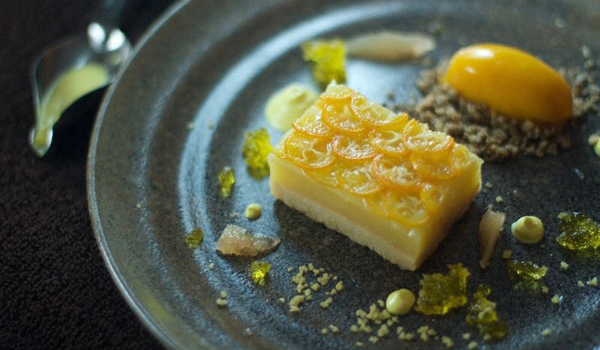 A citrusy dessert at Junoon © Junoon
How did your time on MasterChef  happen?
'I truly believe that when I moved to America, I just changed my postcode. I still work with Punjabis, still make the food that I know, and I still speak Pinglish! The first time I met Gordon Ramsay, I said, "Chef, you really expired me. I have all your books." Astonished, he asked what he had done to me! He started laughing and said "I've got to get you on TV!" When you do something authentic, people become very forgiving.'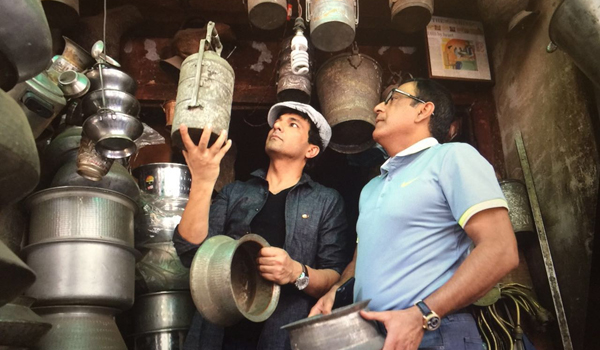 Chef Vikas Khanna is in the midst of establishing a culinary museum in India © Vikas Khanna
You're currently working on a culinary museum project in Manipal – can you tell us more about this?
'When I was 17, my dad bought me a tandoor. It holds so many memories for me, and my museum project is ultimately a way of thanking my father for this gesture. The museum will showcase India's amazingly diverse cooking utensils, and the heritage they represent. In India, the big cities are too cosmopolitan but in the remote areas, many traditional utensils are still in use.
In New York, I had amassed an incredible collection of 10,000 utensils, and I had a mourning ceremony before shipping them off. But you have to be the custodian of the heritage. Also, America gave me a second life – the utensils also deserve a second life instead of being melted or discarded.'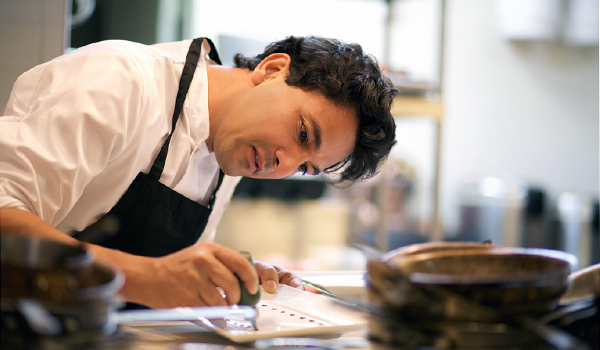 Vikas Khanna has cooked for luminaries like President Obama and the Dalai Lama © Vikas Khanna
Can you offer one tip to readers traveling to India for the first time?
'A traveler should never refuse an invitation to a local's home. If you're approachable, people will invite you – and you'll discover the kind of food you'll never find in restaurants. Indians are very hospitable and you'll understand India when you eat with the people.'
Save