If you're after fragrant, generously spiced, utterly delicious Indian food, you needn't travel far: after all, London is simply brimming with incredible curry houses. And for South Indian staples – including airy dosas, brightly flavored fish curries, plates with lashings of coconut and tamarind, and heaps of rice – there are more than a fair few places to sate your appetite. These eight South Indian restaurants in London range from hole-in-the-wall hideaways to glittering, Michelin-starred addresses, but no matter the ambiance, all are certain to leave you contentedly well-fed.
Apollo Banana Leaf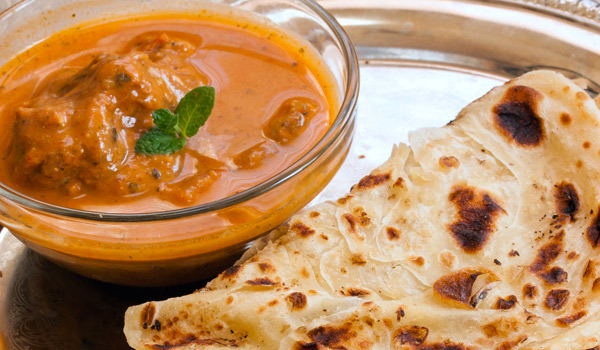 Apollo Banana Leaf serves up South Indian and Sri Lankan specialties © vm2002/iStock/Thinkstock
Though its unassuming exterior and its Tooting location put this eatery off the prime tourist track, Apollo Banana Leaf certainly ranks among the best South Indian restaurants in London. Focusing broadly on Tamil fare with some Sri Lankan dishes alongside, the restaurant's richly flavored cooking is complemented by its wonderfully kitsch interior. The croquette-like mutton roll and chilli-laced crab masala both come highly recommended.
Chettinad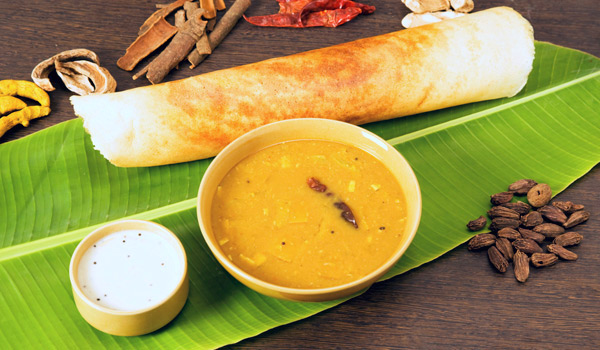 Centrally located Chettinad keeps things authentic with dosas and banana leaves © mukesh-kumar/iStock/Thinkstock
Named for a region in Tamil Nadu that's renowned for its rich culinary tradition, the centrally located Chettinad is a perfectly accessible place to settle in for a South Indian feast. The dosas here are said to be some of the best in the city, while many dishes come served on banana leaves, as they would be in the original Chettinad.
Cinnamon Club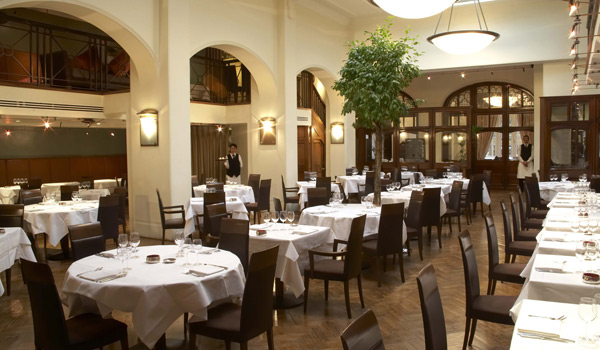 A number of South Indian dishes are served at Cinnamon Club © Cinnamon Club
While the acclaimed Cinnamon Club isn't strictly a South Indian restaurant, its menu includes plenty of fish and seafood curries, as well as other plates featuring southern flavors. To begin your culinary tour of the region, start with Malabari mussel and date pickle on toasted brioche before opting for spice-crusted halibut with tomato tamarind sauce and ginger jaggery pickle.
Dosa n Chutny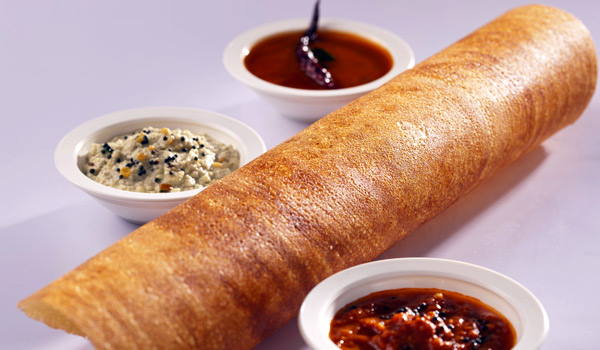 Dosa n Chutny's specialty is right there on the tin © Manu_Bahuguna/iStock/Thinkstock
Dosa n Chutny's specialty is right there on the tin: the unfussy South London eatery has mastered the art of the dosa and its accompanying chutneys. The restaurants serves the flaky, crêpe-style savoury pancakes in the same way that they do in Chennai: that is, with sambhar and coconut chutney on the side. For most diners, one should suffice, though the ravenous can challenge themselves to finish two.
Ganapati
Cosy Ganapati is a favorite among South Londoners © Ewan Munro/Flickr
Nestled in an enclave in Peckham, Ganapati's cosy atmosphere makes it a favorite of neighbourhood denizens – the restaurant recently celebrated its 10th anniversary. Ganapati also has artistic credentials: every few months, the restaurant hosts gallery shows by local artists. A bit of color, then, serves as an excellent complement to the authentic cooking. Try seafood dishes like chemmeen manga and kattanam prawn curry – South Indian favorites that are rarely found on other menus.
Quilon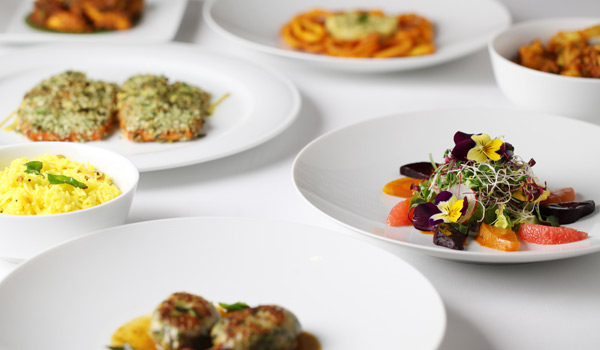 Michelin-starred Quilon serves up haute interpretations of South Indian flavors © Quilon
When it comes to the best South Indian restaurants in London, it's hard to do better than Quilon. The Michelin-starred restaurant is overseen by acclaimed Chef Sriram Aylur, and is a favorite for those seeking a fine dining experience. Dishes feature haute twists, though the menu stays true to its coastal, southwestern flavors.
Sagar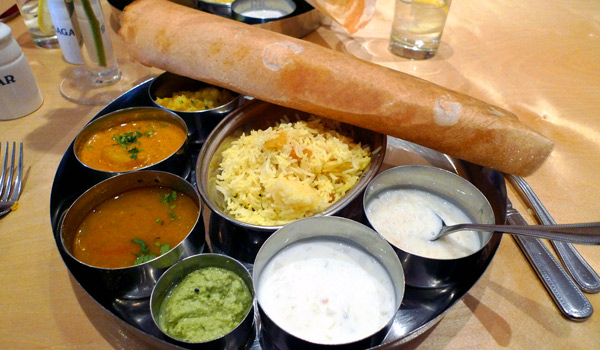 Sagar celebrates the art of delectable, meat-free South Indian cooking © Ewan Munro/Flickr
Indian cooking has mastered the art of the delectable, meat-free dish, and Sagar, which has several locations in London, celebrates that vegetarian bounty. Here, the South Indian credentials are highly localised: the restaurant's chefs hail from the small, coastal town of Udupi in Karnataka, and hone in on its flavors and local dishes.
Trishna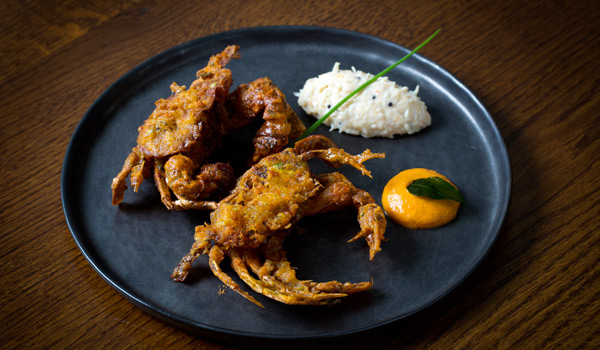 Michelin-starred Trishna's focus rests on coastal South Indian flavors © Trishna
Against the backdrop of an elegant, airy white dining room, the vivid colors – and equally vivid flavors ­- of Trishna's dishes sing. The Michelin-starred eatery focuses on coastal South Indian dishes, combined with freshly sourced British ingredients and seasonal produce. Sommelier Sunaina Sethi has a knack for pairing these complex dishes with partner vintages – order a tasting menu to try the best of both.
Save