Mumbai-born chef Jehangir Mehta is known for his culinary flair and sophistication – and his work ethic. The owner of Graffiti in the East Village, the soon-to-open Graffiti Earth in Tribeca, and the bespoke private dining restaurant Me and You, Mehta certainly keeps busy. Beyond his eateries, the chef and author of Mantra: The Rules of Indulgence has also made appearances on Iron Chef America and The Next Iron Chef.
Jehangir Mehta quips that his food is best described as 'a white lady wearing an Indian saree' – his innovative creations are inspired by his cultural heritage but his distinctive style has a cross-cultural appeal. Read on to learn more about the creative inspirations that govern Mehta's cooking, from his interest in Ayurveda to the dishes he likes cooking the most.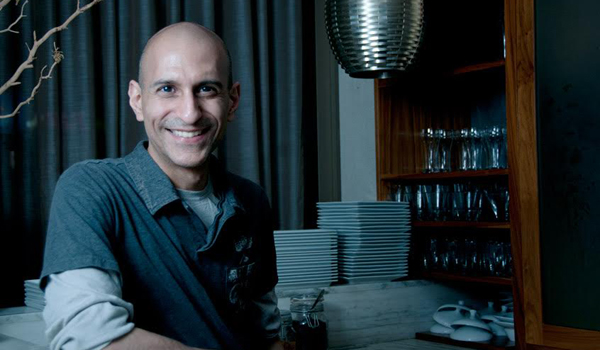 Chef Jehangir Mehta © Rodney Bedsole
Greaves: Can you tell us about your journey from Mumbai to New York?
Chef Jehangir Mehta: 'I went to hotel management school in Mumbai, but I still wasn't sure it was what I wanted to do. I was lucky to get through the tough entrance exam, which I didn't study for. After I graduated, I enrolled at the Culinary Institute of America in New York.
I've never worked in an Indian restaurant. I was a pastry chef, and my experience is with French and American restaurants. So I will always first think of an American or French dish and bring in Asian or Mediterranean influences later on.'
What is your philosophy as a chef?
'The most important thing is to challenge your customers, but also to understand what they're looking for. You may have created a dish with sauce poured over it, but a customer may prefer it on the side. A restaurant may have an amazing wine list, but if someone wants ice in their wine, don't judge them or give them less importance at the table. There are tons of restaurants in New York – give people a reason to go back.'
Dishes like courgette hummus pizza show off Mehta's inventive streak
How does your cultural heritage – and your interest in Ayurveda – translate to your food?
'Chefs always say my mother or my grandmother was a great cook, but I don't have that story. We had cooks at home and no one in my family enjoyed cooking. But interest in food was always present.
I don't claim to be an Ayurvedic guru. Ayurveda is all about balance, so we use a lot of turmeric, and focus on replicating that balance in our dishes. For instance, in most places when you ask for braised meat item, you will get a big piece of braised meat. We serve braised lentil ribs, where we shred the meat and mix it with lentils. With 50% lentils, you're balancing red meat with a healthy source of protein. I'm always thinking about how can you cut back on red meat. Our burgers are 35% vegetables.'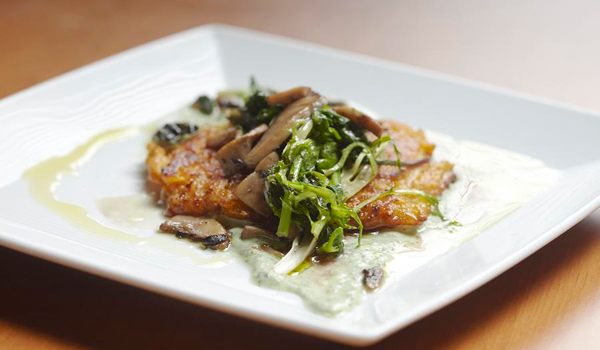 Chickpea-crusted skate in a mint yogurt sauce
How would you best describe your food?
'We call our restaurant Graffiti because it's someone's handwriting – how someone wants to portray their art. It's my food, not a certain cuisine.
I like to see how restaurants blend influences. Even with something simple like vanilla ice-cream, maybe they've smoked the vanilla. Maybe they've substituted cow's milk with goat's milk, which adds a tinge of sourness.
I like to take that different approach with my cooking. Most people make a potato paratha, but why not other root vegetables? Why not beetroot or swede? If it works with methi (fenugreek leaves), why not other greens like kale? Right now kale is really hot, so why not use vegetables that speak to the public? People gravitate towards what they know.'
With your busy schedule, do you find the time to cook at home? What are your favorite dishes to cook?
'I don't have a particular favorite, but scallops (served raw but quickly seared, sliced, and served with a special chilli jam) is our signature dish, while the pork buns and the burger are our biggest sellers.
I'm the main cook at home. It's my biggest joy to cook for my kids – I'm lucky they like a variety of food.'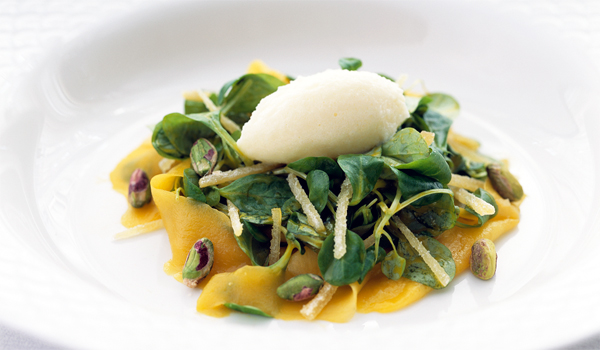 A mango mache dessert is given a refreshing, savoury twist
Has the perception of Indian food changed around the world?
'Yes, to a small extent. There's more innovation in Indian food now. Some chefs are going the molecular way while others are trying to make traditional food look pretty.
I think looks are important where food is concerned. So can I serve dal (lentils) as a soup or with rice? With dosa (pancakes) I can't make sambar (lentil stew) look beautiful. Should I then put dots of sambar on the plate? I could do it the French way and serve sambar in a tureen and put the dosa on the side as a piece of bread to eat with the soup. There are multiple roads to making such a complex cuisine more popular and accessible.'
Could you recommend your favorite eateries in India and New York?
'In Mumbai, I like Soam, Trishna and Swati Snacks. I'm biased towards Gujarati food – for me that's the most complex, sophisticated food of India. Many would argue this point, but I don't like eating rich food. In New York, there's a dosa place I love called Pongal on 28th and Lexington.'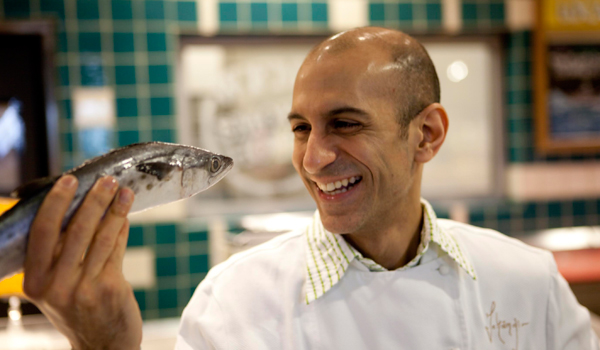 Chef Mehta is an accomplished chef, restaurant owner, cookbook author and television chef
Can you describe your experience with television cookery shows?
'Tough, challenging, traumatic. It was political and you had to be careful – you can't be too friendly, you can't be too aloof, so there's no winning. You don't know how to handle being kicked out, you just have to try and see that you don't sink.
When we shot an episode in Tokyo, we were told to buy whatever we wanted. That was a highlight of my career. I knew I was in the finals and no one could come close to me.'
What's one cookery tip you'd offer to readers?
'I always tell people not to use a cookbook like a Bible. You don't follow everything in the Bible – so use things you like and the leave the rest out.'
Save