It's not every chef that can succeed in a restaurant kitchen, as a cookbook author, and on the small screen — but Maneet Chauhan is no ordinary chef. Born in Punjab, she went on to graduate at the top of her class from the Culinary Institute of America, before working as Executive Chef at the acclaimed Vermilion in Chicago and its sister restaurant, At Vermilion, in New York. In the meantime, she also wrote a cookbook titled Flavors of My World, and became the only female Indian chef to compete on Iron Chef.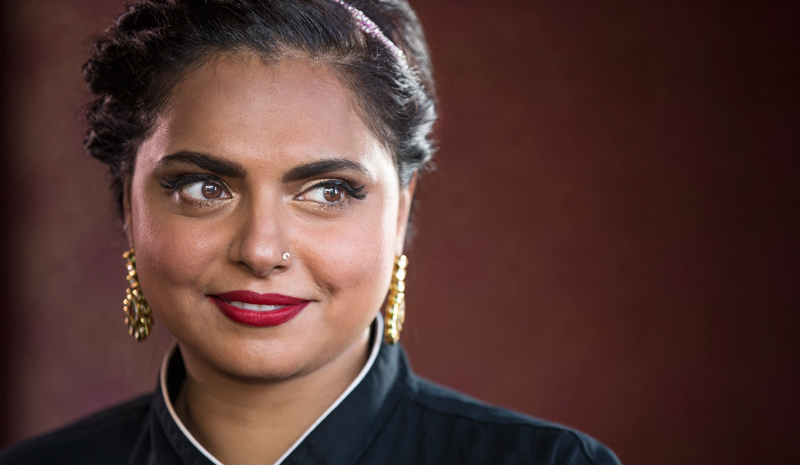 Chef Maneet Chauhan
Nowadays, Maneet Chauhan is both a resident judge on the Food Network's Emmy-nominated show Chopped, and is a star of the Nashville food scene. Her restaurant, Chauhan Ale & Masala House, opened there in 2014, and has since entranced diners with its vibrant, Indian take on traditional Southern cuisine.
To learn more about her food world accolades — and for details on her two new restaurants — we sat down for an interview with Chef Chauhan.
Greaves: Can you describe your culinary journey from India to the US? 
Maneet Chauhan: 'I got my bachelor's degree in Hotel Management in India, with a culinary concentration. After that, it was my ambition to attend the best cooking school in the world, so I applied to the Culinary Institute of America. I was admitted, hopped on a plane and here I am!'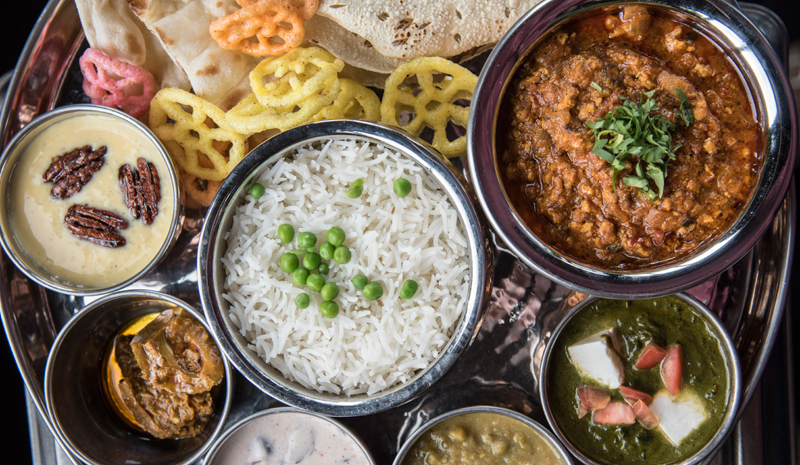 Chauhan's take on Nashville Meat and Three © Chauhan Ale & Masala House
Your cookbook, Flavors of My World, demonstrates the diversity of Indian cooking. Do you think the world's view of Indian food has evolved in recent years?
'Absolutely. What's important to me is that people see the beauty and freshness of Indian food. In the book, I feature some of my favorite dishes sourced from 25 countries around the world, but with an Indian twist and Indian ingredients — for example, I make a burger that's flavored with Indian spices. I hope it helps people realize that Indian flavors really are very accessible.'
Tell us about your Nashville restaurant, Chauhan Ale & Masala House. What kind of cooking are you doing there?
'I've worked to adapt my food according to the environment that I'm in. I take inspiration from the ingredients available in the area, as well as traditional Nashville dishes like meat and three and hot chicken. Craft cocktails and beer are an important component as well.'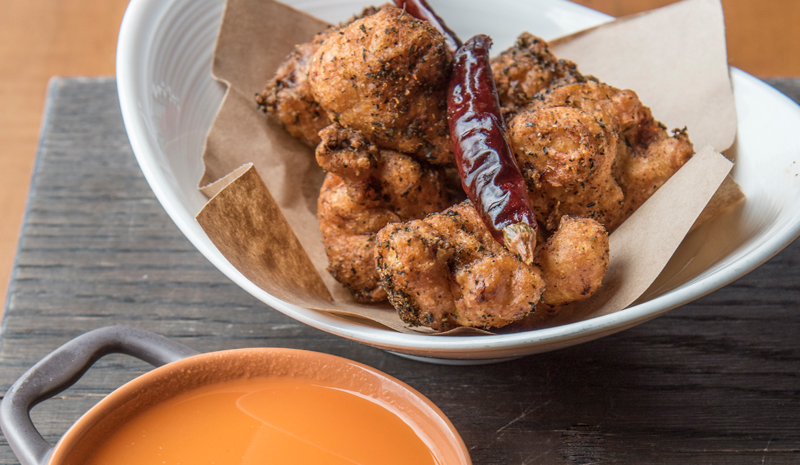 Nashville Hot Chicken is here transformed into Hot Chicken Pakoras © Chauhan Ale & Masala House
What has been your biggest challenge as a chef in a restaurant world that's still male-dominated? 
'It's a difficult industry at the end of the day, whether you're a guy or a girl. It demands a lot from you, so you have to be absolutely dedicated and passionate about what you're doing in order to succeed. In the earlier days, people would come to my restaurant asking to meet "him," in reference to the chef. The industry has had its fair set of challenges.
Today, my primary challenge lies in changing people's perceptions about Indian food, and the freshness of it – just letting people see the beauty of the cuisine.'
What has been the most exciting aspect of your journey as a TV chef?
'One thing I love about my time on Chopped has been discovering ingredients that I have never worked with or heard of before. The culinary department is so great at finding unusual ingredients.'
Do you cook much at home?
'I like to say that I'm the sous chef at home. Vivek, my husband, does most of the cooking for the family because it's something that de-stresses him. The kids and I will join him from time to time.'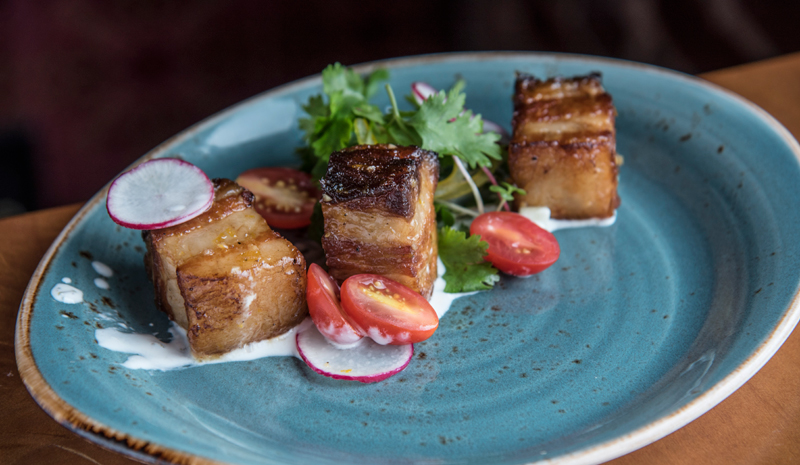 Garam Masala Pork Belly © Chauhan Ale & Masala House
Do you have any signature dishes that you're proud of?
'That's like asking me who my favorite kid is! It's the entire menu.'
How do you think Indian dining will continue to evolve in the US? 
'I think we'll see the continuing integration of Indian ingredients into mainstream cooking.'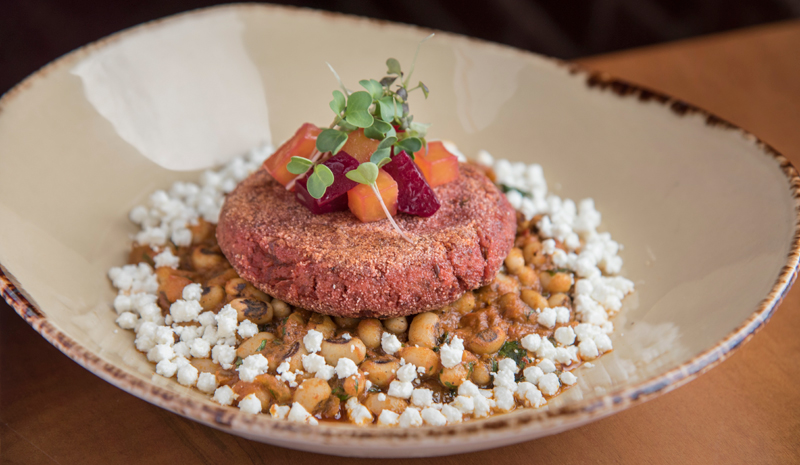 Spiced Beetroot and Cauliflower Croquette © Chauhan Ale & Masala House
What are your favorite places to eat in India and Nashville? 
'In India, either Vivek's home — his mom makes delicious food — or my parents' kitchen! The street food you'll find at dhabas is also a favorite.
In Nashville, apart from Chauhan Ale & Masala House (and our brand new restaurants, Tánsuŏ and The Mockingbird), the legendary Hattie B's is a must for its Nashville hot chicken.'
Any cooking tips for our readers? 
'Don't be afraid of spices!'