Rajasthan is an enchanting Indian state known for its vibrant culture, rich history and stunning architecture. The north west state is also home to a number of magnificent fort and palace hotels, giving travelers the chance to experience India's opulent history first-hand. From the lavish Taj Lake Palace in Udaipur to Taj Umaid Bhawan Palace's sustainable initiatives, these hotels blend historic grandeur with modern amenities. Here are five of the most incredible fort and palace hotels in Rajasthan. Expect fine dining, spa treatments and room service, alongside a focus on eco-tourism and community volunteering.
Taj Lake Palace, Udaipur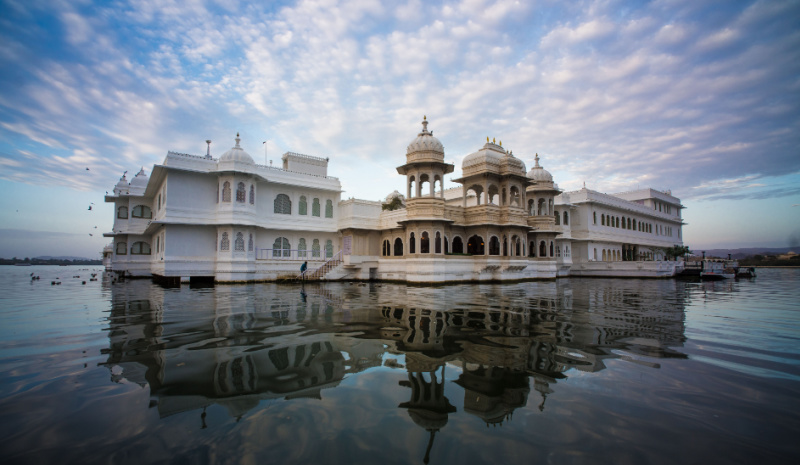 Set on an island in the middle of Lake Pichola, Taj Lake Palace is surrounded by breathtaking views of the Aravalli Mountains. A historic marvel, it was completed in 1746 as a pleasure palace for Maharana Jagat Singh II. Since it was converted into a hotel, the palace has become renowned for its opulence and impeccable hospitality. During your stay, you can enjoy private yoga classes or dine at the acclaimed Neel Kamal restaurant, which specializes in delicious Rajasthani cuisine.
Taj Umaid Bhawan Palace, Jodhpur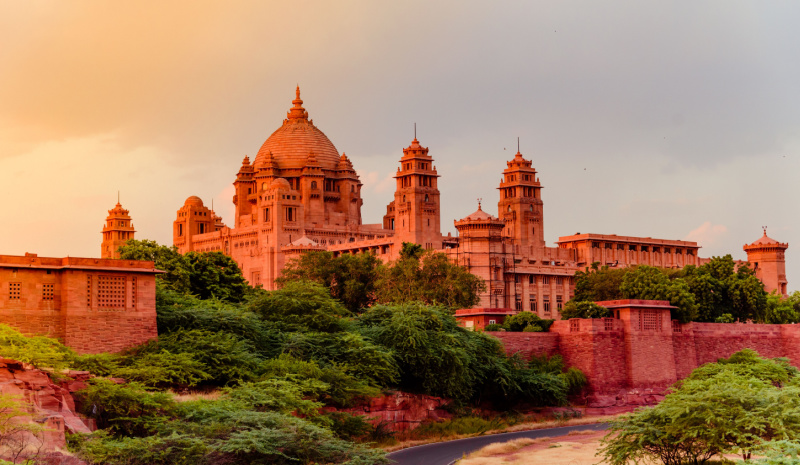 Built in the early 20th century, Taj Umaid Bhawan Palace is one of the world's largest private residences. From its position on Chittar Hill, Jodhpur's highest point, the Art Deco wonder offers phenomenal views of the city. During your stay, you can get involved in the local community by volunteering at schools or taking classes in traditional Rajasthani cooking.
Rawla Narlai, Pali
Nestled in the quaint town of Narlai near Jodhpur, this restored 17th century fort was once a royal hunting lodge. It's the perfect base from which to enjoy guided nature walks and wildlife sanctuary tours. Rawla Narlai guests can also experience a bullock cart ride or visit an array of local temples. Back at the hotel, you can relax in the alfresco swimming pool or enjoy an Ayurvedic spa treatment.
Taj Rambagh Palace, Jaipur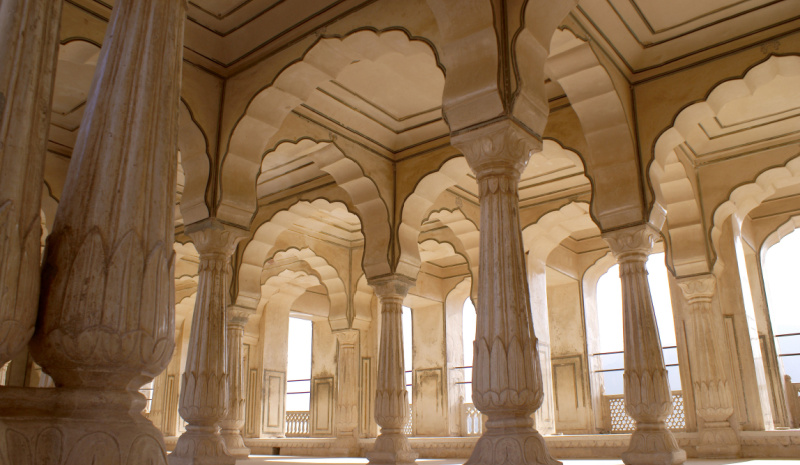 Built in 1835, this extraordinary palace was once the residence of the Maharaja of Jaipur. The palace has since been converted into a luxury hotel and is known for its symmetrical gardens and elegant interiors. Guests at the Rambagh Palace can enjoy eco-tourism adventures such as birdwatching tours and visits to local organic farms, or simply unwind with a traditional massage at Jiva Spa.
Neemrana Fort-Palace, Neemrana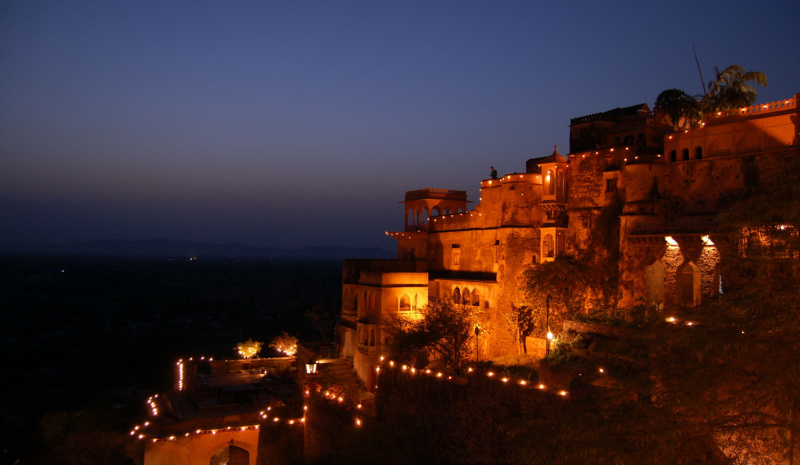 Perched on a hilltop in the Aravalli Mountains, the imposing 15th century Neemrana Fort-Palace is renowned for its beautiful architecture and striking panoramas. If you're keen to explore mountains, forests and wildlife sanctuaries, you're in the right place. Back at the palace, you can also watch performances of Indian folk dancing set to traditional Rajasthani music.
If you're tempted by a stay in these extraordinary fort and palace hotels in Rajasthan, Greaves India will be happy to organize your perfect tour of Jaipur, Udaipur and Jodhpur.
Fort and palace hotels in Rajasthan images © Rawla Narlai; Taj Lake Palace Pete In Perth/Shutterstock; Taj Umaid Bhawan Palace Amit Kg/Shutterstock; Rawla Narlai; Taj Rambagh Palace Space Factory/Shutterstock; Neemrana Fort-Palace Murray Clarkson/Shutterstock